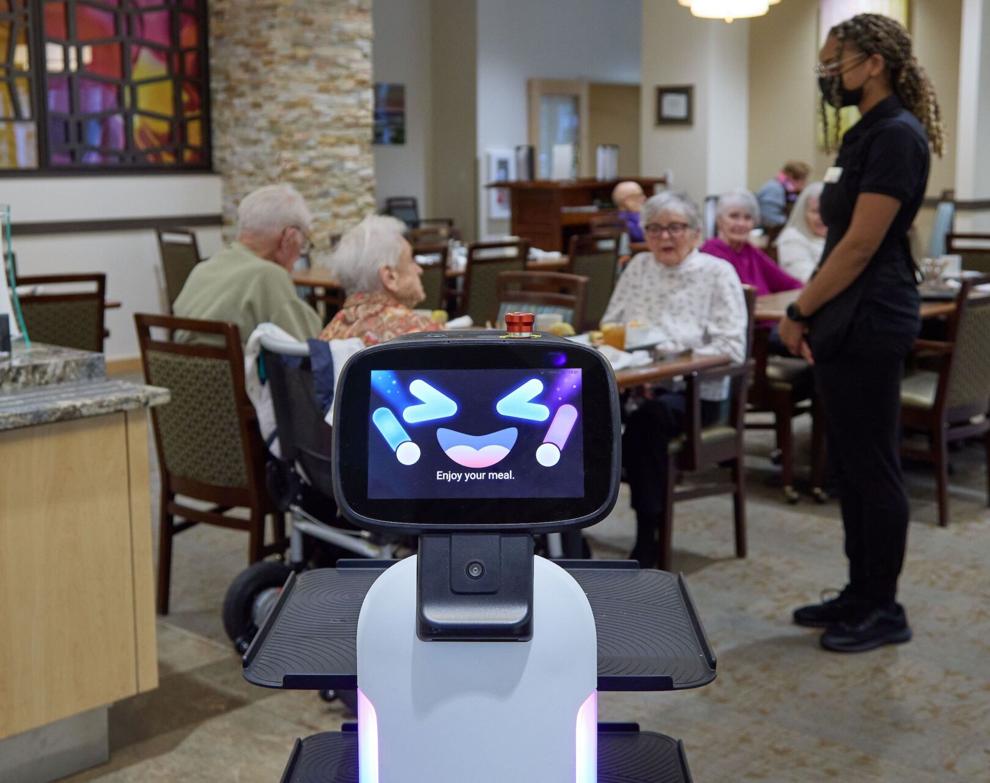 In a galaxy not too far away, a robot joined the team at GenCare Lifestyle's Point Ruston Community. 
Dubbed R2D2 after the beloved Star Wars droid, the Segway Robotics design takes on roles at GenCare Lifestyle like welcoming guests, making daily announcements, and assisting with special celebrations by singing happy birthday and delivering cakes.
"The staff and residents have embraced this new technology in ways we never expected," said GenCare Lifestyle Founder and CEO Leon Grundstein in a release. "I think we've only begun to fully realize the impact and value that our new robot colleague will have in Point Ruston."
Using LIDAR technology, the robot also navigates the community's lower floor to deliver meals, drinks, and snacks, allowing a more flexible all-day dining format for guests. It even cleans tables afterward.
R2D2's efficiency with handling several food transport-related tasks leaves staff freer to focus on their highest priority: GenCare Lifestyle residents, the release said.
"We're constantly looking for ways to innovate and deliver both an exceptional experience and service at our communities," Grundstein said in the release. "R2D2 is a great supportive team member at Point Ruston and a welcomed member of the family. I'm excited about where this technology can take us."
GenCare Lifestyle is one of the first resident communities to adopt the technology. Find out more here.