It's been almost a year since Gov. Jay Inslee's stay-at-home order went into effect. We've been strong and resilient. We've picked up new hobbies, helped our neighbors, and have probably played too many hours of Animal Crossing: New Horizons. But, with all of this, we're starting to get tired of seeing the same four walls of our home day after day with weekly trips to our local grocery store — well, unless you opt for delivery. Though international travel might still be on hold, we've gathered up a few Washington Airbnb stays that will make you feel like you're on the other side of the world. We all need a change of scenery. Even if it's in our backyard.
The Ultimate Treehouse
This is not like the rickety treehouse you had as a kid. Sitting on 16 private acres, this White Salmon 500-square-foot alpine modern treehouse is fully supported by three Douglas fir trees. It sits 20 feet above the ground at its highest point, providing sweeping views of Mount Adams.
The Klickitat Treehouse was recently featured on Tiny House Expedition on the Smart. Healthy. Green. Living streaming service, hosted by Alexis Stephens and Christian Parsons.
The treehouse owners and designers, Taryn and Colin Mooney, have always enjoyed the spacious great outdoors. Colin said he remembers enjoying many summers with his family at their cabin in Ohio, and he wanted to re-create that experience for others.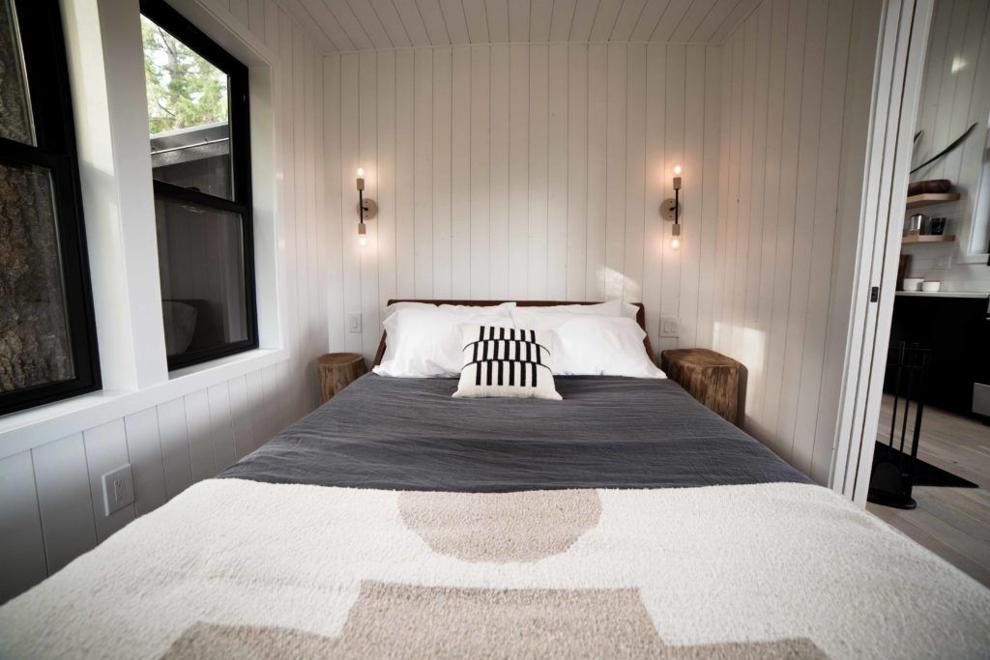 "Being able to rent out this treehouse provides this really incredible benefit of enabling people to cross things off their bucket list," Taryn said in the episode. "People come to us and say, 'This is one of my life dreams, to stay in a treehouse', and to be able to provide that to people, I think, is just priceless."
The Klickitat Treehouse's design is inspired by a mountain lifestyle and Scandinavian architecture. It encompasses simplicity, functionality, and comfort, with clean lines, neutral palettes, and natural light. Floor-to-ceiling windows and skylights offer beautiful views of the surrounding forest, the valley, and Mount Adams.
It's equipped with heating, A/C, indoor and outdoor showers, a kitchen, and a private fire pit. With three queen-size beds, six guests can rest comfortably.
The Mooneys aren't strangers to tiny living. While they were building the Klickitat Treehouse, they purchased a tiny house from Portland and brought it to the White Salmon property to live in. After encouragement from friends to rent it out through Airbnb, it was booked nearly every weekend. The Cedar Shack tiny house still resides on the property and can be rented through Airbnb as well. It sits about 250 feet from the treehouse.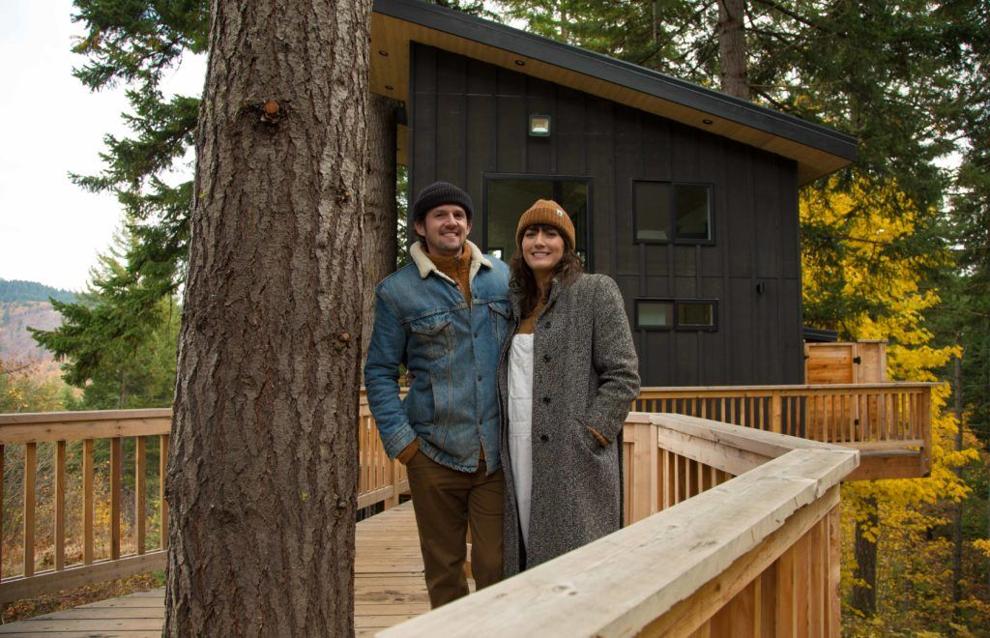 During the filming of the episode, hosts Alexis and Christian said their stay at the Klickitat Treehouse was magical.
"It was a childhood dream come true," Alexis said. "I had one as a little girl, but it was just one of those little platform ones. This was an incredible experience."
Both Christian and Alexis said they were impressed by the treehouse's modern and efficient design.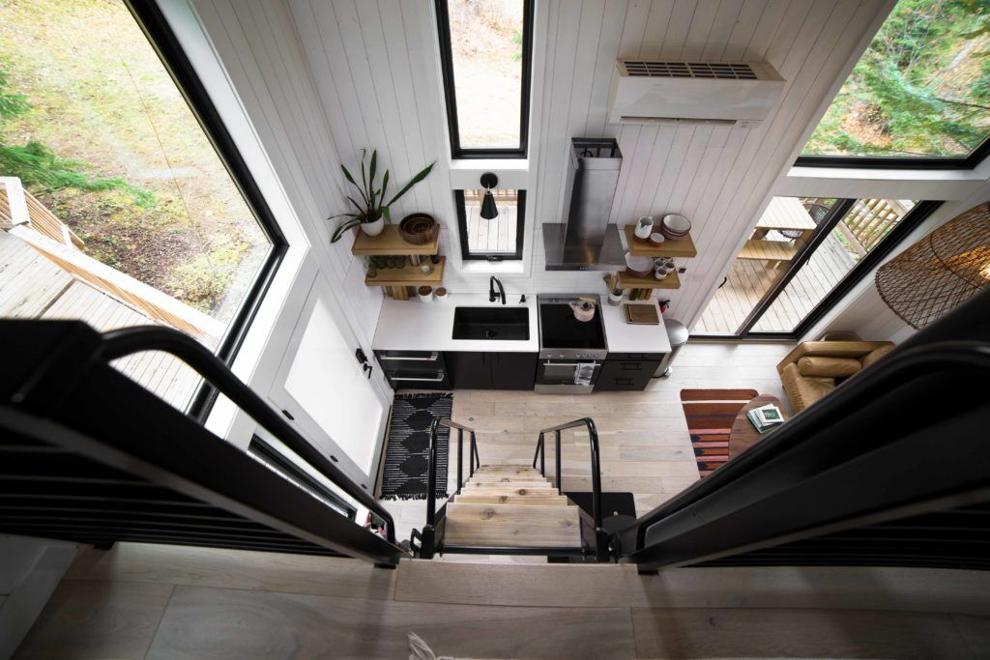 "One thing that is really interesting about this treehouse is that they purposefully placed windows above the beds so you can see the trees that are holding up the house," Christian said. "You're always reminded that you're in a treehouse — not just some nice cabin in the woods."
Though the property is secluded, there are trails for avid hikers. Back on the main road, guests can visit White Salmon downtown businesses and local wineries. Hood River is a short drive across a toll bridge.
"This is a bucket-list experience. You're disconnected from the noise of the world while being reconnected to nature," Alexis said. "It's very dreamy."
5 Other Airbnbs to Escape to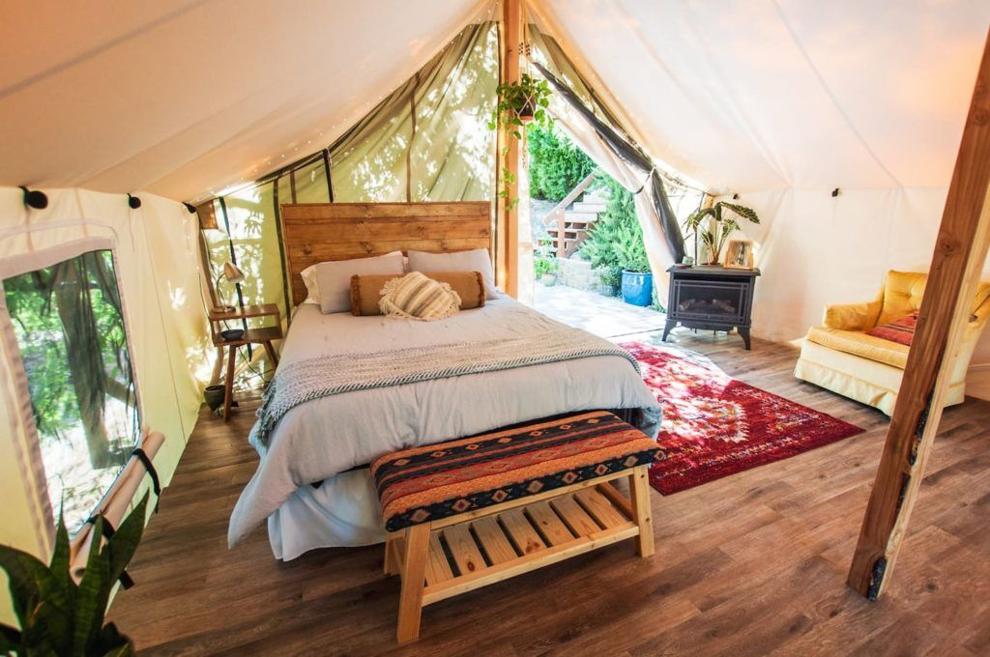 Luxe Hideaway Tent
Experience comfort and privacy in this Colorado Yurt Co. luxury tent located in College Place. Tucked back under maple trees with a covered patio, you can relax in this peaceful tent with custom, handmade furniture. And, to top it off, you have exclusive access to an indoor pool and hot tub.
AIRBNB LISTING:Hideaway Tent with Pool and Hot Tub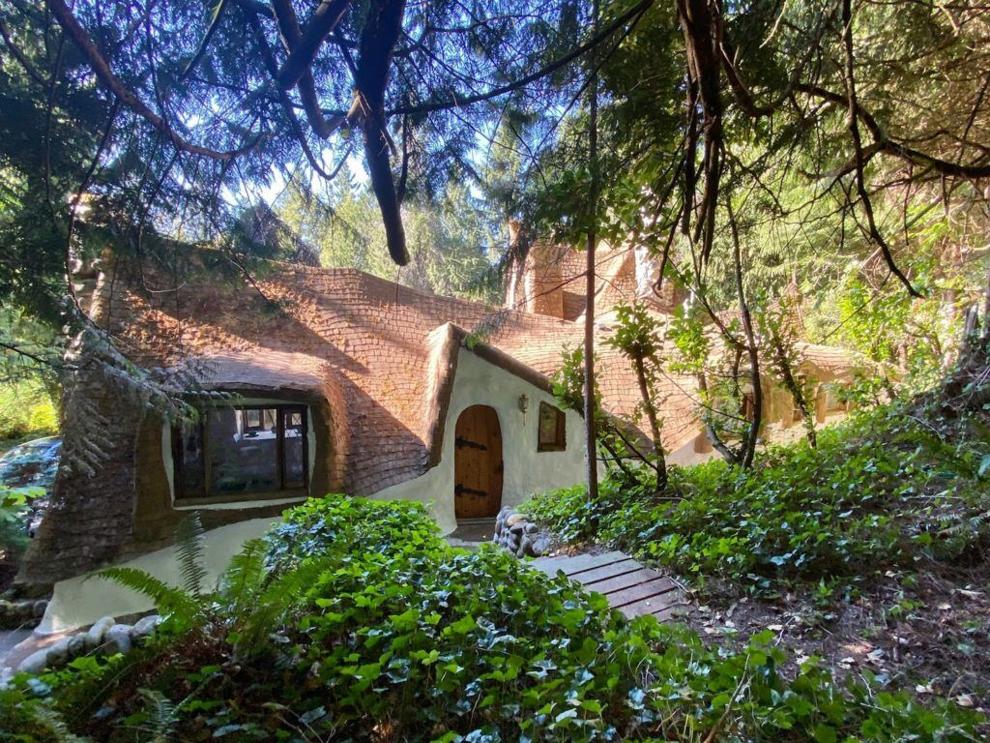 Feel Like a Fairy in This Magical Cottage
The Enchanted Forest Suite in the Storybook Cottage has got to be one of the most magical-looking places around. Located along the Olympic Peninsula, the room is approximately 300 square feet with an en suite full bathroom. Just outside of your exterior door is a cedar staircase leading up to a private platform with two provided chairs. The gourmet outdoor kitchen is everything you could ever need to create amazing meals, with utensils, pots, pans, oils, and basic spices provided.
AIRBNB LISTING:Enchanted Forest Suite in Iconic Storybook Cottage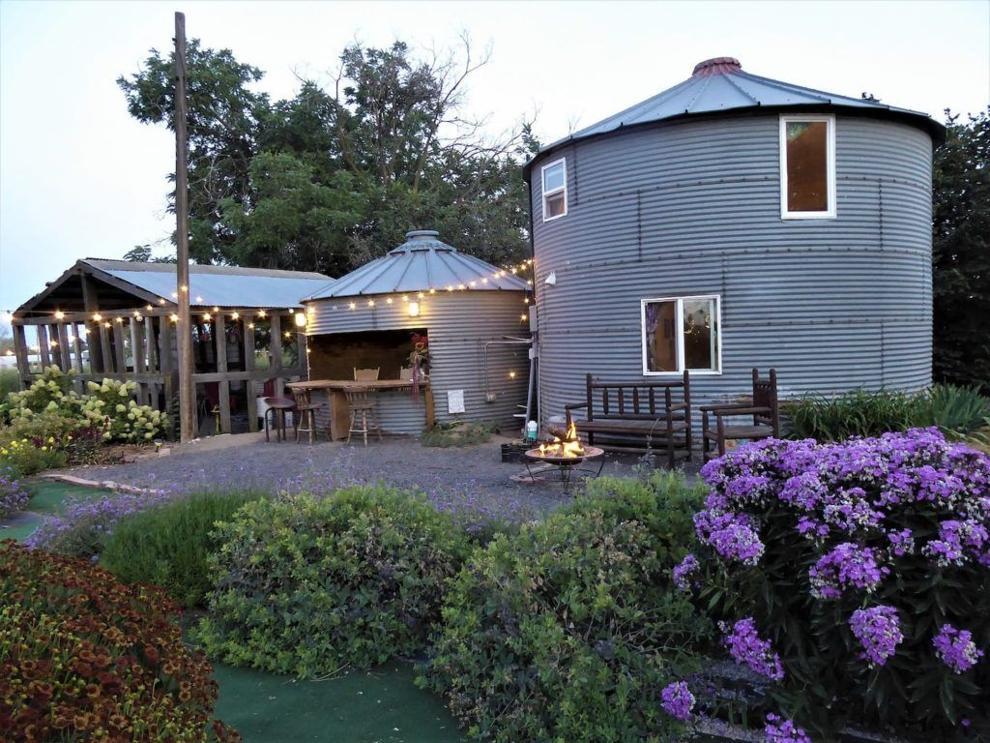 Relax on an Organic Farm
Need to escape to the country? Go to the Grain Bin Inn. Located 15 miles north of Pasco, this inn is on an organic farm that features more than 300 crop varieties, from asparagus to zinnias. With a cozy room, outdoor fire pits, and lounge areas, it makes for a great weekend getaway. The inn is minutes from boat access on the Columbia River.
AIRBNB LISTING:The Grain Bin Inn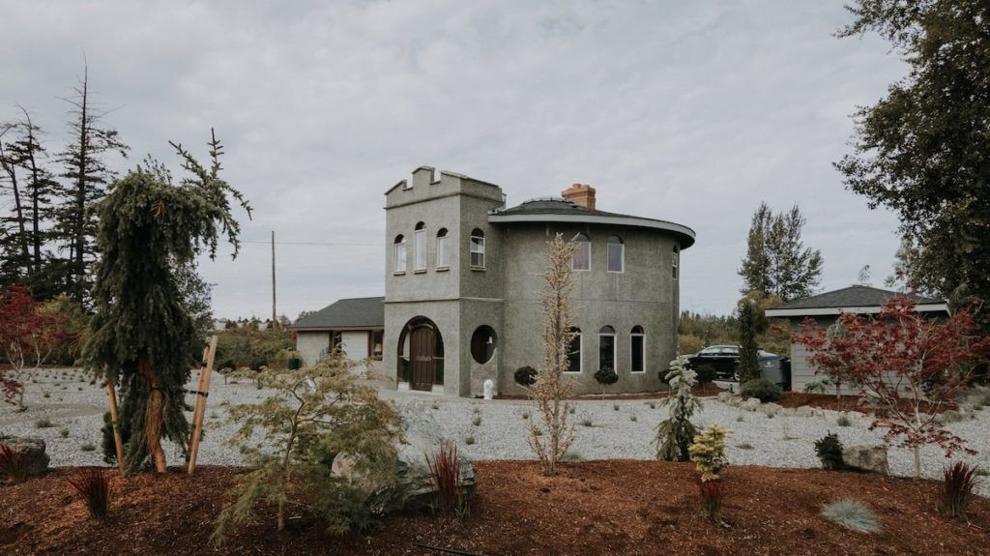 Be Lavender Royalty
You can pretend you're royalty at this Sequim Lavender Castle. Located in the heart of Sequim, this 1,800-square-foot castle can comfortably sleep 12 people. With rounded walls, a full kitchen, dining room, living room, and a huge fireplace — all decorated in medieval decor — it makes for the perfect family or girls' weekend getaway. Sequim is known for its lush lavender fields, so be sure to visit Purple Haze Organic Lavender Farm nearby.
AIRBNB LISTING:Sequim Lavender Castle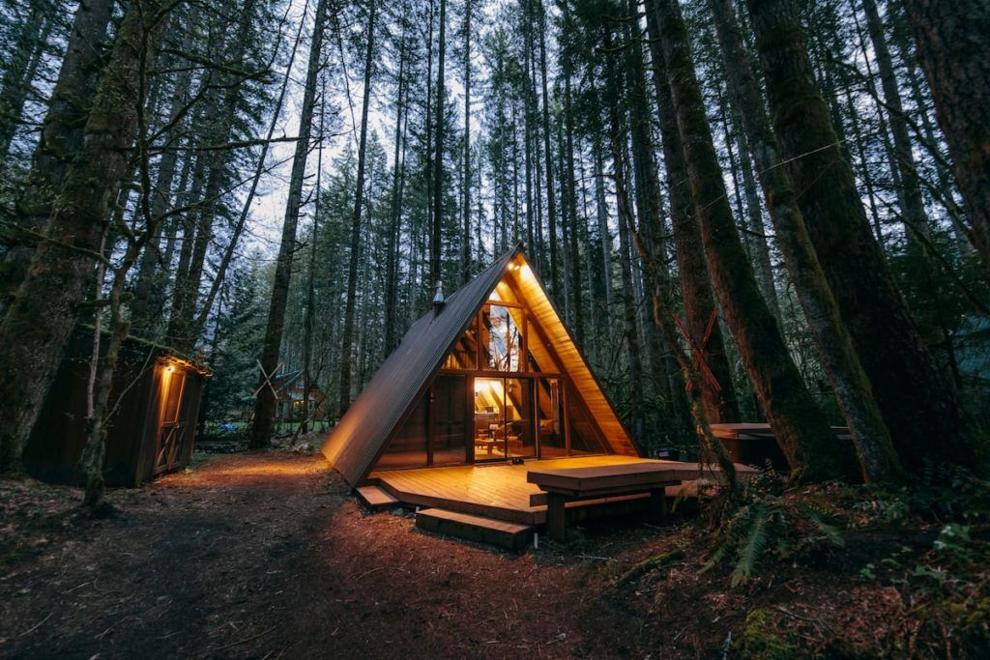 Rough it in a Cabin in the Woods
Stay in this Sky Haus in Skykomish. This A-frame cabin is located at the doorstep of some of the best hikes in the area. Equipped with four beds, a full kitchen, a gas fireplace, and a hot tub, this cabin offers looks and comfort.
AIRBNB LISTING:Sky Haus — A-Frame Cabin
5 Tips for Selecting Your Next Airbnb Stay
1. Read the reviews. We've all heard some Airbnb horror stories. You can steer clear from having your own to tell by reading as many reviews as you can. For any bad reviews you see, be sure to ask the host to make sure that bad experience won't be repeated.
2. Read the whole listing. Make sure you know all the amenities, the house rules, and the cancellation policy, among others.
3. Know what you're looking for. With thousands of listings, it's easy to forget to make sure you've narrowed your search. Be sure to specify if you're looking for a shared room, a private room, or an entire home.
4. Scout out the neighborhood or surrounding cities. If you're not planning on staying at the Airbnb the whole trip, make sure you get to explore the local sights.
5. Double-check to make sure the host is compliant with COVID-19 enhanced cleaning procedures. You want to enjoy your well-deserved trip away from home without having to stress about possibly contracting the very thing that made you stay at home in the first place.