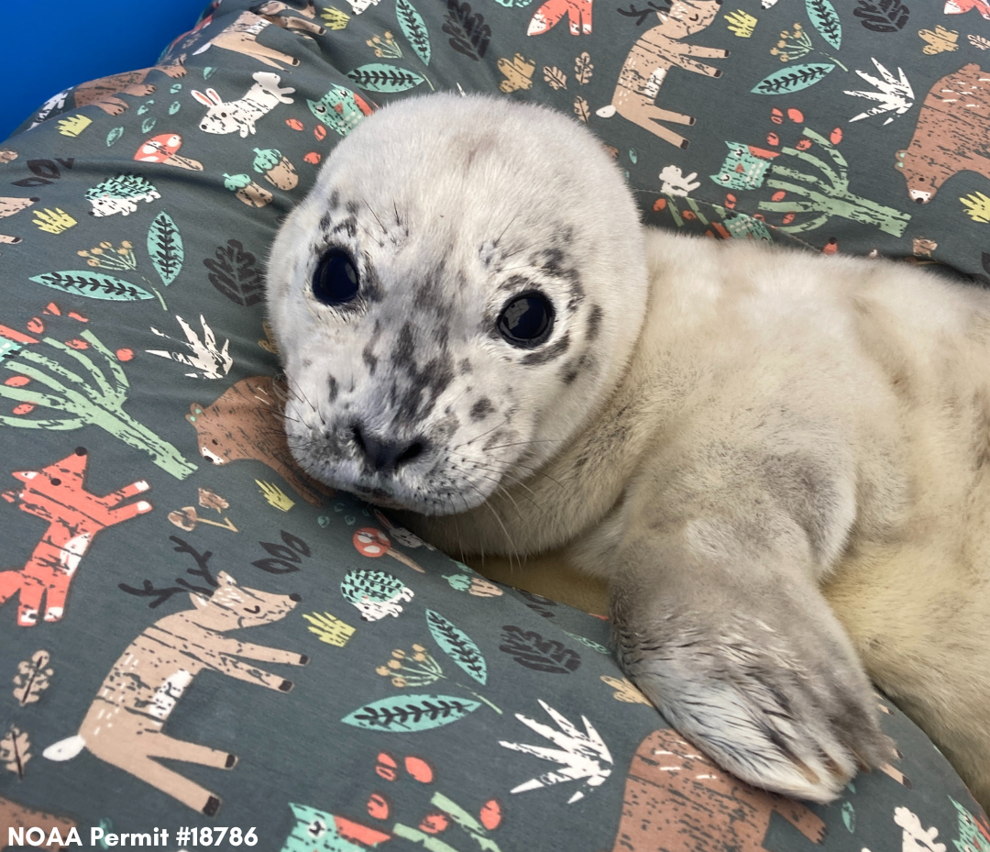 Three seal pups have been rescued from a north Puget Sound beach and are in the care of SeaLife, Response, Rehabilitation, and Research (SR³). The seal pups were abandoned by their mother due to human disturbance. 
The three harbor seal pups are the first patients of the season, and after rehabilitating more than 40 patients last summer, the wildlife hospital staff expects there will be dozens of patients. 
"As our region continues to grow, we continue to put more pressure on the waters and the beaches that make living in the Puget Sound so attractive," said SR³ executive director, Casey Mclean in a statement. "Our first patient of the season was being pet and picked up by beachgoers, which led to his mother abandoning him."
SR³ is located steps away from the Puget Sound. They are equipped to deliver second chances for ten species of marine animals from endangered sea turtles to threatened sea otters. Once the animals are healthy and strong, they are released. 
The SeaLife Rescue Center includes a treatment and surgery room, a fully fish-stocked kitchen, covered enclosures for young and fragile patients, and various outdoor pools for animals to regain strength before release. The center also serves as a community resource for information on marine conservation issues. 
SR³ is asking the public to keep an eye out for seal pups on the beach during this time of year. Beachgoers and their pets should stay at least 100 yards (about the length of a football field) away from marine mammals resting on the beach.
Marine mammals in need of help should be immediately reported to the West Coast Marine Mammal Stranding Network at: 1-866-767-6114.
Learn more here.