It's funny to think of metropolitan Bellevue as a once-bucolic swath of wild land with strawberry fields and orchards. In the last decade, the glossy city has metamorphized into a destination that rivals all in Western Washington. If you haven't been in a while, take a day trip. We're betting once you do, you'll soon plan a return visit. 
9 a.m. Third Culture Coffee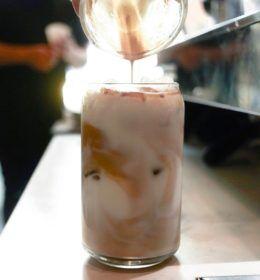 There are countless coffee shops in the area, but one thing that differentiates Third Culture Coffee is the global experience it offers, with coffee served in a way that honors how it's often made in its country of origin — from India to Vietnam, and beyond. 
10:30 a.m. Alicia Peru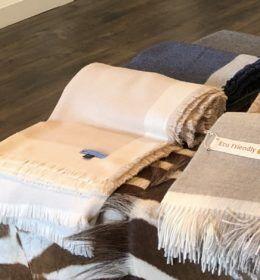 It's getting chilly out there, so stop into this charming boutique for a shawl or throw made of irresistibly soft alpaca wool from Peru.
11 a.m. Bellevue Arts Museum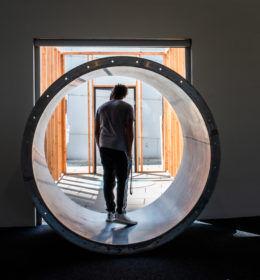 Before the exhibit closes, stop by the museum and explore the work of Seattle-born artist Oscar Tuazon, whose sculptures "expose the limits of disciplinary divides," according to BAM.
Noon. Din Tai Fung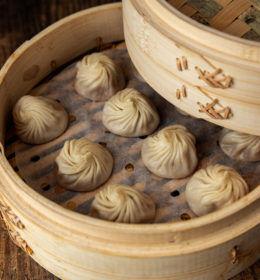 Located at Lincoln Square North near the Lucky Strike bowling alley, this Taiwanese restaurant is a visual and flavorful treasure. Outside the restaurant, a picture box window allows passersby to watch the chefs mold succulent dumplings, which are a must-order, along with the fried rice. 
1 p.m. Sugar Factory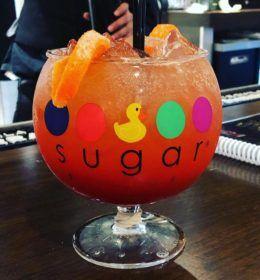 If you have room (we hope you saved room), take a walk over to the Sugar Factory and order one of their insane milkshakes. These are no joke, and you're definitely going to want to share.
2 p.m. Bellevue Botanical Garden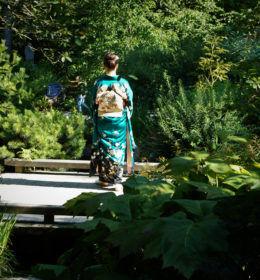 After all that noshing, it's time to stretch your legs. The garden is beautiful year-round (in the winter, it hosts a stunning experience called Garden d'Lights). See if you can find the little hobbit hole when you visit.
3:30 p.m. Reality Break Escapes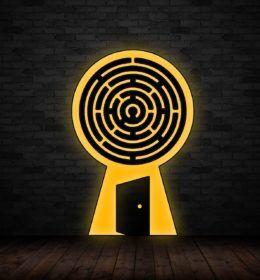 With three escape rooms that range from speakeasies in 1925 to a cyberspace mission to a rock 'n' roll competition, your brain will get a good workout. 
6 p.m. Tavern Hall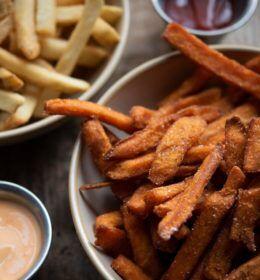 This was tough, because there are so many good restaurants in Bellevue, but you can't go wrong with old-fashioned comfort food — with an elevated twist. We recommend the spicy chicken sandwich (it's not that spicy) with sweet potato fries. 
7:30 p.m. Ascend Prime Steak & Sushi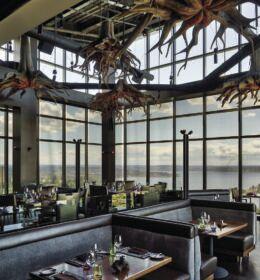 On the 31st floor of Lincoln Square South is this jaw-dropping restaurant with equally sweeping views of the evergreens and cityscape. It's on the spendy side, but you must experience it, so end your night with a libation.