When you think about big cities in Washington, Seattle is probably top of mind, and maybe Tacoma or Bellevue pops up on your radar. But did you know the No. 2 biggest city, according to the most recent census, is Spokane? And if you haven't been there in a while, it's time to revisit.
In Spokane, you can show off your groovy moves on the new Skate Ribbon, step back in time and feel fancy at a historic hotel, and munch on peanut brittle with reckless abandon, because it's soft! Yep, that's a thing. Let's go!
Where to Stay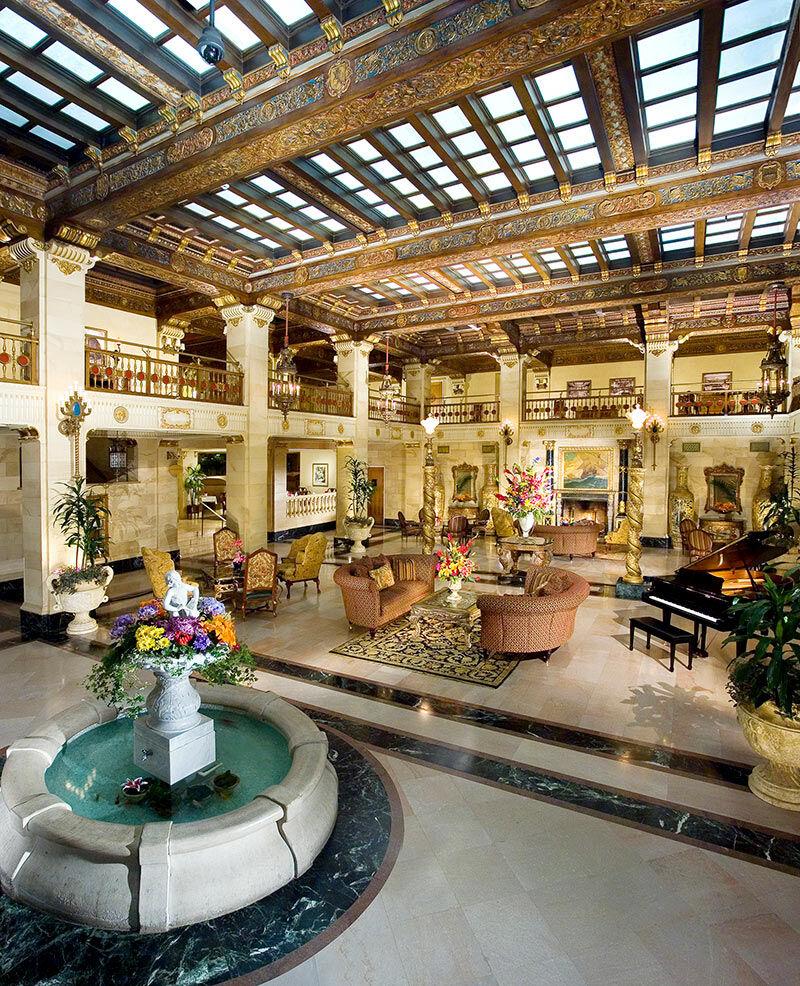 The Historic Davenport Hotel will take your breath away the minute you enter the lobby. It opened in 1914, and it is not only grand, but also rich in architectural details that will have your eyes dancing around as you try to take it all in. If you stay, order room service for breakfast at least once. It is spectacular, and you will feel very special (and full). If you have kids in tow, ask the front desk for the history detective game. And even if you don't stay at The Davenport, make time to at least see it — so many big names, from Amelia Earhart to Cheech and Chong, have stayed there throughout the past century. And you must eat at the Peacock Room Lounge specifically so you can order the Cougar Gold Cheese Dip. It's made from Washington State University Cougar Gold Cheese, garlic, and perhaps magic pixie dust, and is served bubbling and hot with crusty, chewy bread. And then order the soft peanut brittle to go — you are on vacation, and calories don't count. Plus, you are going to burn them off anyway when you roller-skate.
Where to Play
Riverfront Park has always been a great place to walk, picnic, and play. During the last couple of years, it has been undergoing a huge facelift. New to the park is a super-awesome Skate Ribbon. In the warm months, the curvy surface is perfect for skateboarding, roller-skating, and scooter riding, all available for rent. In the winter months, the Skate Ribbon can transform into an ice-skating wonderland. For snacks, hit the new Sky Ribbon Café.
When your legs are too tired to take another step, take a ride on the hand-carved wooden 1909 Looff Carrousel. Here is a fun factoid about that: "In its 14 revolutions per ride, the outer rows of our carrousel travel more than four-tenths of a mile. Our carrousel figures have each traveled more than 480,000 miles, greater than the distance to the moon and back," according to the website.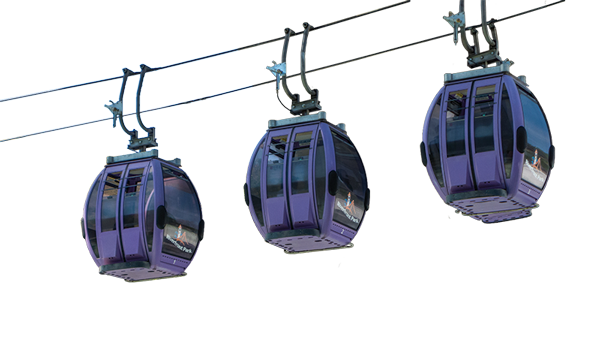 Another not-to-be-missed attraction at Riverfront Park is a 15-minute adventure on The SkyRide, where you can take a cable-car ride to get a close-up view of Spokane Falls, the city, and a power plant. The windows open, and on a hot day the spray from the falls is refreshing. You might even get a photo of a rainbow! If you don't take the ride, definitely take a walk around the falls.
Fun For Families: If you are traveling with small kids and want to sit back, relax, and let them get out some wiggles, head to the Mobius Children's Museum. There are lots of hands-on learning activities — from making giant bubbles, to riding little scooters through a small city, to building and launching paper rockets.
Try the Brews: Yep, Spokane isn't immune to craft-brew fever. Try No-Li Brewhouse, a fan favorite for the brews, food, and the views of the Spokane River. There is seating outdoors when the weather is nice (and on the eastern of the state, that's a safe bet in summer). There are many more breweries in Spokane to discover, too. Cheers!
Feeling Lucky?The Northern Quest Resort and Casino is only about a 15-minute drive from Spokane, and it is a destination not to be missed.
It's currently in the middle of a $20 million-plus expansion project that will add a lot of new things, including Kids Quest — an hourly children's entertainment center for kids 12 and under. While parents are enjoying adult time, the kids get to sing karaoke, try arts and crafts, climbing walls, an indoor play gym, and more while being supervised by staff. The casino also is creating Cyber Quest, a family-friendly arcade, and M&D Theater, a restaurant and movie combo featuring eight boutique-style theaters with reclining chairs and full tableside service.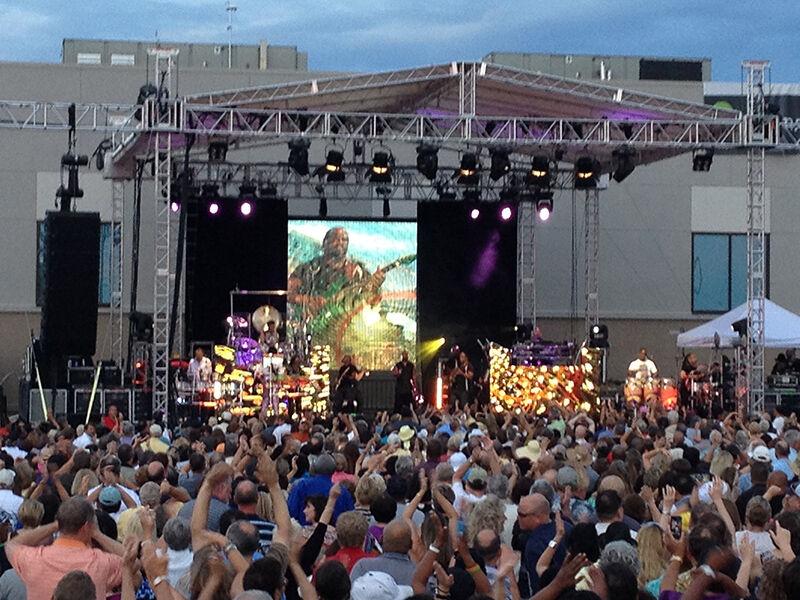 The Northern Quest RV Resort will include tiny cottages for rent, an outdoor pool, and dog park. Every summer, the Outdoor Concert Series is a hit, and now 1,000 more seats are available — bringing the outdoor capacity up to 5,000.
In addition to all the new things that are coming this summer — Northern Quest features all the table games, amazing dining options, and fun nightlife (hello, cigar night) you remember. Save room for at least one trip through the River's Edge Buffet, and work out all those knots at the La Rive Spa with the hot Pend Oreille River stone massage before you head home. We bet you'll be back more often after you experience all that is new in Spokane, plus old favorites, and when you need a refill of soft brittle.