Getting away after being home so long is probably feeling more "essential" then ever. Some hotels and resorts are slowly beginning to open or strategize how they will, as stay at home orders begin to loosen up. Seabrook, near Pacific Beach on the Washington coast, is leading the way.
But it's not quite business as usual — safety is paramount, officials say. And that is changing how they are doing things for the time being. It starts with contactless check-in and check-out process, and ripples from there.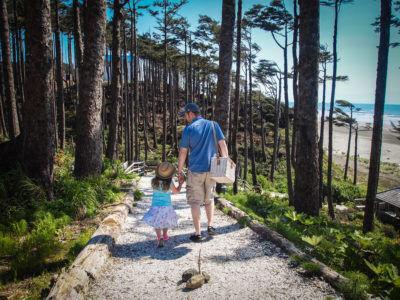 There are more than 400 homes at Seabrook. For now, if you would like to stay, you are required to book a week or more. It eases the burden on the staff and gives time to deep clean.
The resort will aim for about 70 percent capacity. "That gives us a chance to accommodate families who want to visit the beach and get out in nature, but allows for maintaining appropriate space and social distancing," said Lily Walsh, marketing manager of Seabrook.
There will be one-day gaps between stays to make time for cleaning — which is a comprehensive process. "In 24 hours between visits we are able to use professional sanitation fogging equipment after a family leaves, followed by our cleaning crew, and a second professional fogging before new visitors arrive," Walsh said.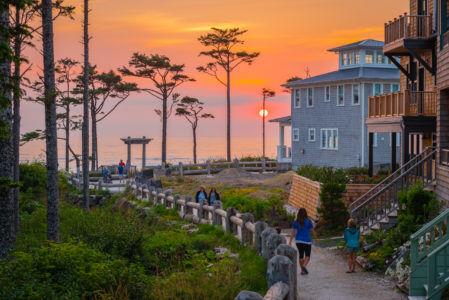 About 50 residents live at Seabrook fulltime. Many homeowners also have decided to head to their second homes during quarantine to do school, work, and relax.
The businesses at Seabrook, like other places, are adapting as they can. Two restaurants, Koko's and Frontager's, are running normal business hours for curbside pickup. The Front Street Market is also open seven days a week.
The pool, playground, and gym are closed, but the beaches are open, and people can rent bikes at Buck's Bikes and hit the trails. Some of the trails are marked as "one way" with signs to help people social distance more effectively. The retail stores and spa are open for private shopping times and pickups, and the art studio is offering craft kits for kids to do at home.
Learn more about booking a stay at Seabrook here.