In December 2019, South Sound published a piece that delved into the storied past of Never Never Land, a beloved fairy tale-themed trail at Point Defiance. 
The attraction — which ran from its Fourth of July launch in 1964 until it was razed in 2010 by Metro Parks Tacoma, who cited health and safety concerns — was a perennial favorite among adults and children. Web traffic has shown that our story on the trail remains a perennial favorite among our readership, too. 
Many readers seemed delighted to relive their days in the park. Others were fascinated by the account of the Point Defiance Pagoda fire of 2011, which reportedly destroyed all the fairy tale statuettes (save for the now-iconic Humpty Dumpty, which was being stored elsewhere) and left behind a giant "mass of goo," Metro Park spokesperson Nancy Johnson told South Sound with a note of finality in that 2019 piece. 
However, it seems the title of the piece, "Never Never Ever Again," may no longer be accurate following a Sept. 7 statement from Metro Parks. The organization announced that some remaining fairy-tale figures from the park's treasured past will be up for auction through Sept. 22. 
"The majority of the Never Never Land statue collection was in storage in the basement of the Point Defiance Pagoda when an arsonist set it ablaze on April 15, 2011," the statement reads, noting that some statues did, in fact, escape the flames.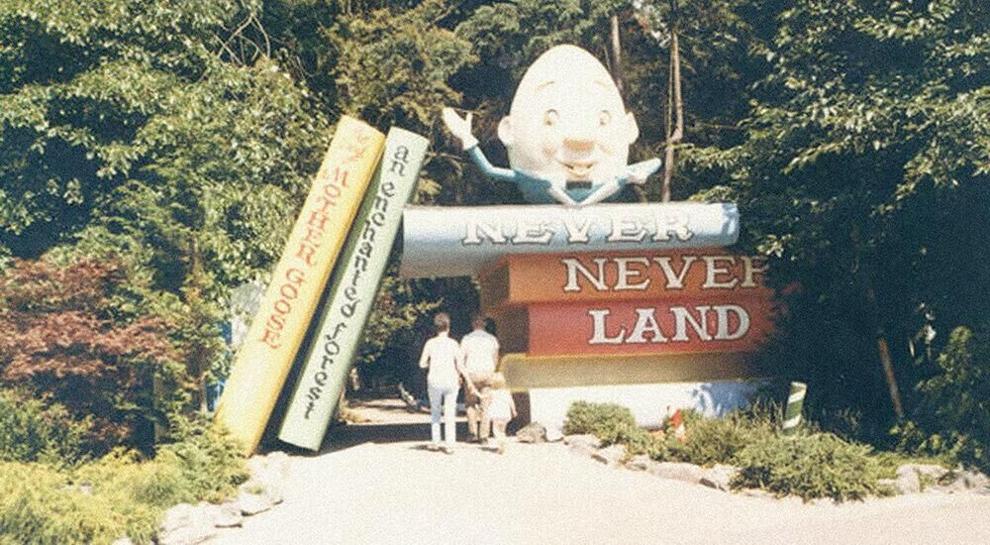 "After unsuccessful pursuits to find a public space to house the handful of remaining pieces, the Board of Park Commissioners voted in June to deaccession the remaining items," the statement continues. 
Like in that 2019 piece, Johnson echoed her own memories of the park in the statement and expressed regret that societal changes in recent years continue to make it difficult to sustain an attraction like Never Never Land. 
"Metro Parks hopes the auction will provide opportunities for those with strong sentimental attachments to acquire some of the available pieces as mementos from those happy times," the statement concludes. 
Available pieces include:
Proceeds from the auction, which is being administered by the state's Department of Enterprise Services, will be funneled back into Metro Park's public art and historic assets. 
Bidders should note that the pieces did survive a fire and were also ravaged by time and weather while on display, so the condition of the collection will vary. Any defects will be reflected in the starting bid prices, as will the size and prominence of the pieces. 
---