It's been 11 years since Lisa Hallett's husband was killed in combat. With three children, all under the age of 4 then, she needed a way to deal with her grief.
So, she started running — something she'd used in the past to help her navigate difficulties in her life.
"When my husband was killed in combat, it really became a lifeline. It was not just a coping skill; it was a response to a desperate need to keep my head above water and to not be lost to the grief that threatened to overwhelm me every day," Hallett said.
Hallett wasn't the only one to find running therapeutic. Before long, she discovered that others in her circle also had turned to running to help mitigate their grief. By late 2009, Hallett, Erin O'Connor, and Shella Hightower — two women who also had lost loved ones in combat — launched Wear Blue: Run to Remember.
Wear Blue: Run to Remember is a running community that honors the service and sacrifice of the American military. It started with a weekly Saturday run in DuPont that quickly attracted more than 100 people each week. Now, the organization has developed six different programs that support the idea of empowering families of the fallen and supporting the military, their families, and veterans.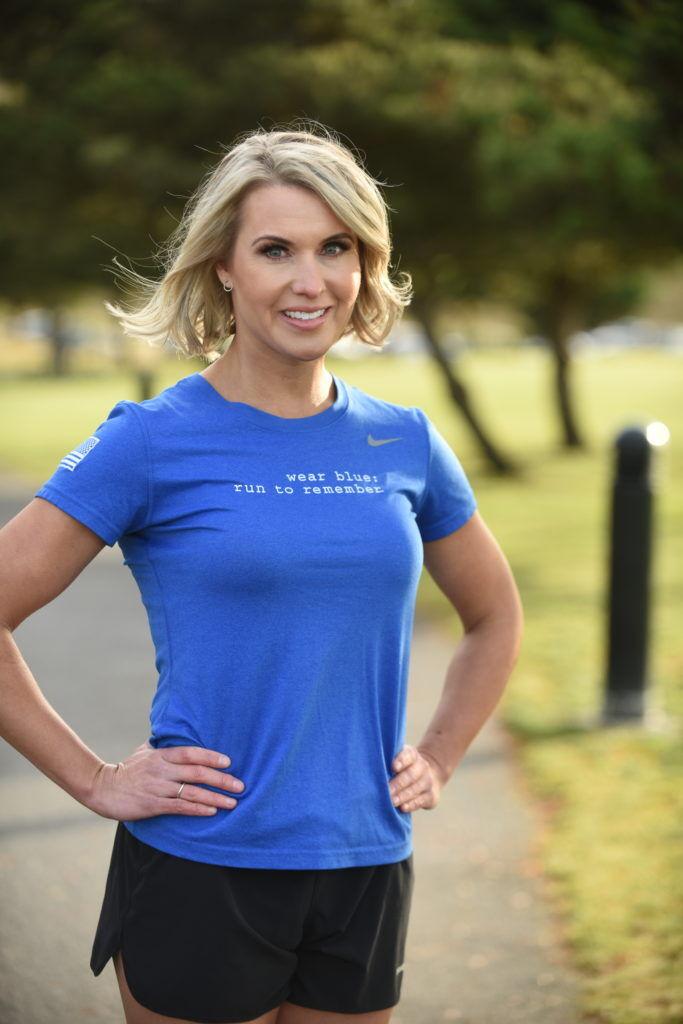 "It's been a really beautiful bridge between our military families, our surviving families, those who have lost a loved one in military service, our veterans, and our communities," Hallett said.
As it has been with many other organizations, COVID-19 and its subsequent restrictions have called on the Wear Blue community to become creative and flexible. All weekly runs and other running events have gone virtual, Hallett said. Through the organization's app, runners can record their runs and update their training logs. For the various group programs, such as the Gold Star Youth Mentorship Program — which pairs children of fallen military with currently serving members of the armed forces in a run-focused mentorship to build resilience, a sense of identity, healthy coping mechanisms, and a connection to a life of service — participants connect via Zoom.
"COVID has changed everything, but it hasn't changed our impact," Hallett said. "Being able to continue our programs, like the Gold Star Youth Mentorship Program, really offered our surviving youth an opportunity to continue to connect in a meaningful space."
Although events, runs, and meetings have gone virtual, Hallett said she's fortunate to witness the strength of the Wear Blue community.
"I have seen this community serve as providing a place and a home for all populations of our military community: survivors, still serving, and veterans. And it is a place of life, hope, remembrance, inspiration, and success. It has been incredible to witness this strength manifest."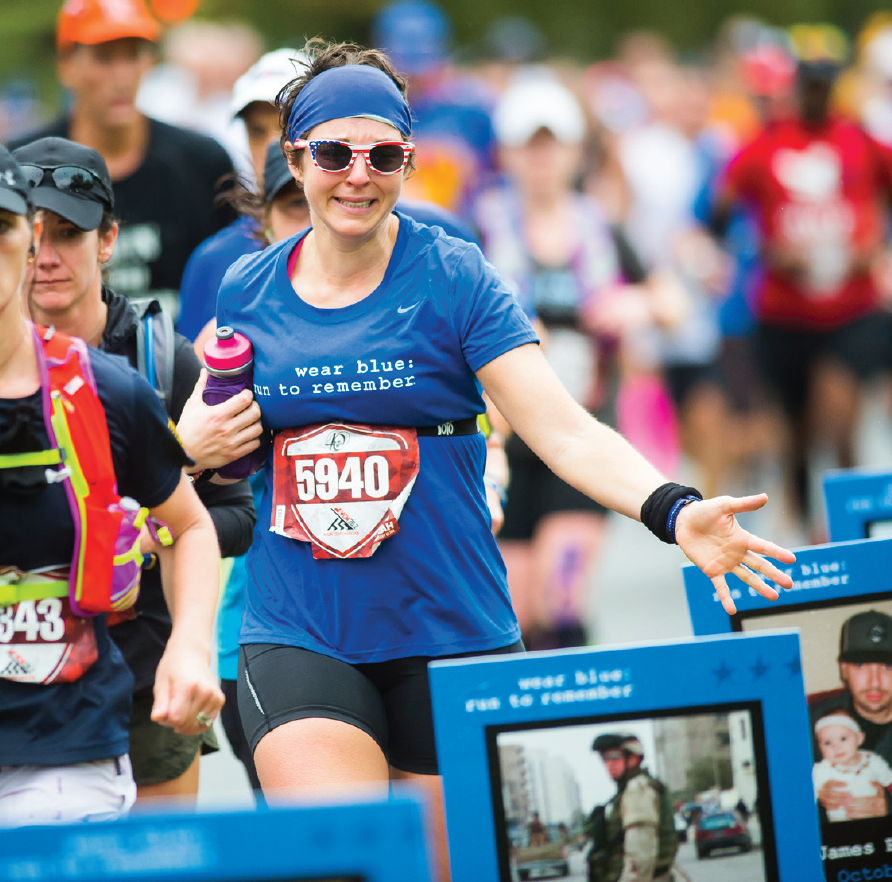 Hallett said seeing women like Samantha Jaden run 26.2 miles in her hometown with her community standing in support or seeing a family months after their father passed away put themselves out there and join a new community and make a commitment to their health is inspiring.
"As we face challenges, I feel like Wear Blue supports our community. And what I've been able to see is that people in the Wear Blue community aren't surviving; they're thriving. It's a choice they make, but it's a choice that they make supported by the men and women in this community who understand the life service and believe in a powerful way forward," Hallett said.
Though the world may feel out of control right now, Hallett said, you can always control the steps of a run.
"I think our physical accomplishments are these powerful tools that we can use, not just to create or set the stage for what's next and what we're building from, but it creates a foundation for what we're capable of in all aspects of our lives," Hallett said. "The confidence that I carry from the steps of the run, or the success of a race, or a new physical challenge, really buoys me as a parent, as a professional, and as a leader. It's been such a necessary and fortunate gift in how I move forward in my life."
Wear Blue: Run to Remember plans to host in-person runs and events next spring, should COVID-19 restrictions allow them. Hallett said she looks forward to inviting the community at large to train and run with the Wear Blue community on its Memorial Day marathon. To learn more about Wear Blue: Run to Remember, visit its website.
LISA HALLETT'S TOP RUNNING SPOTS
Running has been a powerful tool in not only my healing, but how I navigate life as a parent, a professional, and a woman. I love embracing the challenge of new, facing uncomfortable in my training; and, come race day, driving a stake into the earth and really seeing what I am capable of.
When I run 100 miles, it is a powerful reminder to me that we are always capable of more than this moment. We must embrace opportunities for us to push through our pain thresholds to determine the next level of what we are meant to achieve. And when we see that success, it lays the foundation for our next journey. When we miss the mark, when we fail, it's only in these moments of loss that we are able to learn the needed lessons to be better.
In so many ways, the last year has felt canceled. So much has felt out of our control. But we don't need an official event to tell us when to start or where to finish. We have the power to independently create and work toward our goals — to test our fortitude and achieve new limits. Get up. Work hard. Be more.
MIMA FALLS TRAIL
The Mima Falls Trailhead leads into several wonderful easy-to-access trails in Capitol Forest. Whether a 6-mile loop past Mima Falls or a 20- mile day through Lost Loop, this beautiful area has very runnable trails with moderate elevation gain.
DOSEWALLIPS RIVER ROAD TRAIL
Dosewallips River Road Trail is a great self-made half-marathon day. With only 1,200 feet of elevation, the broad trail meanders next to the rushing Dosewallips River. For the more adventurous, the end of the trail serves as a gateway into the Olympic National Forest.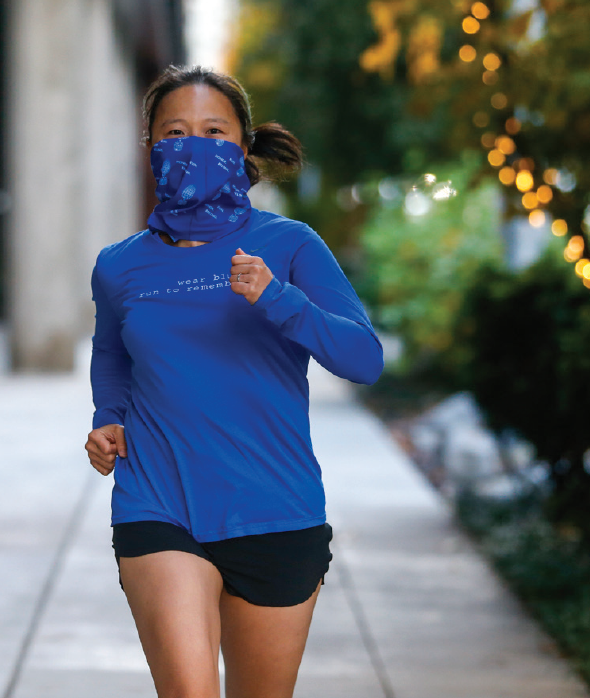 BIG CREEK LOOP
Nestled in the Lake Cushman Recreation Area, Big Creek Loop is a winter-friendly 4–6-mile trail that features rushing water, lush mosses, and bigleaf maple trees. If it's a bluebird day, extend the run, taking the winter route to the top of Mount Elinor. Don't forget to bring your microspikes for the summit.
GETTING GRITTY
Find a favorite area in downtown Tacoma or a city near you, and run looking for historical homes, fun parks, and new sites. I love starting at Proctor Avenue, running to Wright Park, passing through the beautiful historic Stadium District, looping down to Ruston Way, circling Point Defiance Park, and then finishing with a good cup of coffee at Olympia Coffee Roasters. No matter where you choose, be sure to choose a location that finishes near a delicious local coffeehouse or bakery.
Geared for a Better Run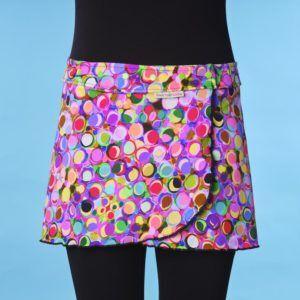 FAST 'N FLIRTY PAINT NIGHT RUNNING SKIRT
sweetspotskirts.com | $69
This running skirt was designed for everybody from the couch potato, to the 5k lover, to the ultramarathoner, and has been approved for fit and function by thousands of women. Wear your favorite compression shorts or tights underneath, and snap this skirt over the top.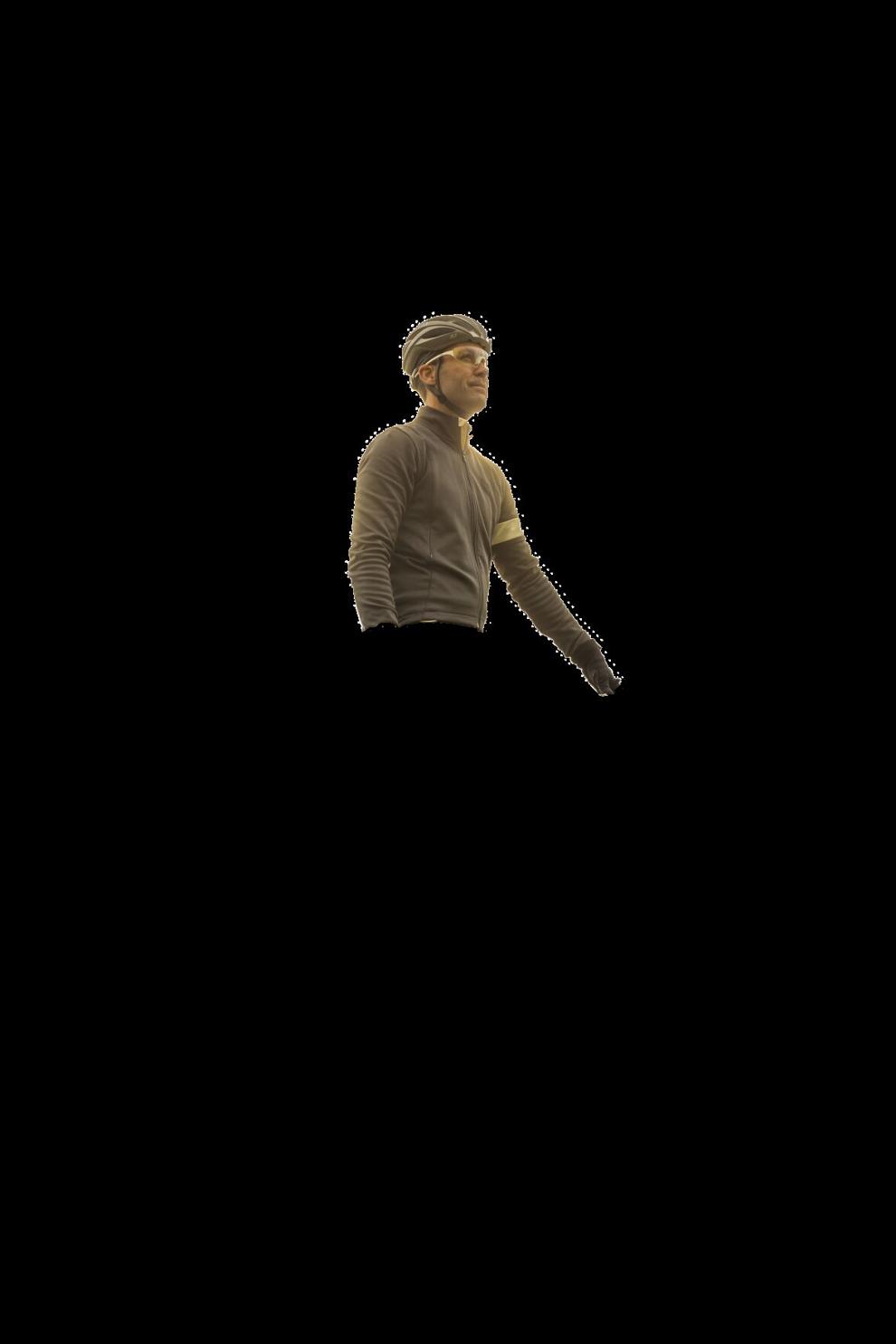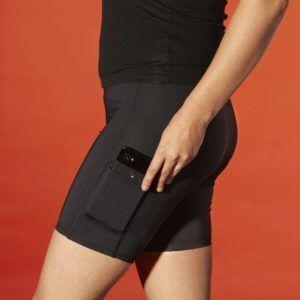 ULTRA PANTIES
sweetspotskirts.com | $59
Wondering what to wear under your skirt? Try the new Ultralight Sweet Spot Panties with a functional cellphone pocket. These are one of the lightest full-coverage compression shorts that won't ride up.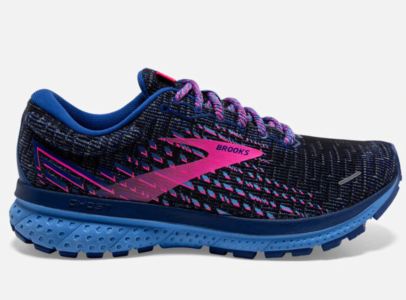 GHOST 13 WOMEN'S RUNNING SHOES
brooksrunning.com | $130
Looking for a smoother way to run? The new Brooks best-selling women's Ghost 13 road-running shoe offers super smooth transitions plus soft cushioning so your run is the only thing on your mind.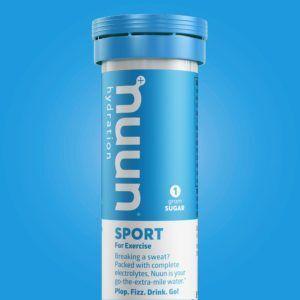 NUUN SPORT
nuunlife.com | $7
When you sweat, your body loses vital minerals and electrolytes that need to be replaced for a healthy recovery and lasting performance. Nuun Sport provides a great balance of ingredients for mineral replenishment and optimal hydration before, during, or after your workout.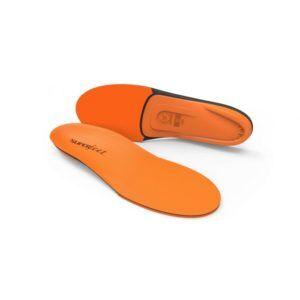 SUPERFEET ORANGE INSOLES
superfeet.com | $41
Engineered for high-impact activities, the Superfeet Orange insoles feature a shock-absorbing foam forefoot for the avid runner.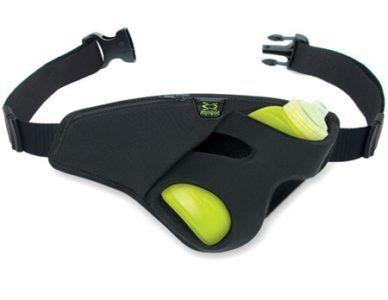 PROFILE-LITE TRAIL RUNNER BOTTLE WAISTPACK
amphipod.com | $60
Hitting the trails this season? Stay hydrated with Amphipod's ProfileLite Trail Runner bottle waistpack. Lightweight and expandable, it can hold 32 ounces of fluid. It also has reflective detailing to ensure your visibility.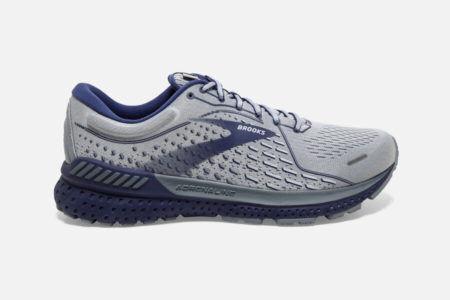 ADRENALINE GTS 21 MEN'S RUNNING SHOES
brooksrunning.com | $130
One of Brooks' best sellers, the new men's Adrenaline GTS 21 features extended DNA LOFT plus GuideRails support — a sure-fire recipe for comfort that's custom made for your stride.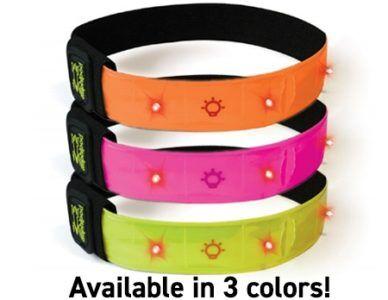 MICRO-LIGHT FLASHING ARMBAND
amphipod.com | $16