To honor both past and present military members, Medstar Transportation's on-demand ride service is offering free rides in the Tacoma area through the end of November.
The initiative allows veterans and current service members to utilize four free rides throughout Tacoma until Nov. 30 as a way of saying "thank you" during Military Family Appreciation Month.
It can often be challenging to find transportation, particularly for many older veterans. Justin Bergener, Medstar Transportation CEO, became aware of this need last year when he met Bob, a former Marine, as he was on his way home, using a walker and traveling on a cold November day.
Bob was grateful for the ride that was offered.
"We often refer to our military veterans as heroes, and I think a great way to honor them is through acts of service," said Bergener. "Though this can never repay the debt we owe to our service members, I hope this offer of free, safe, and reliable transportation provides some essential rides to any veteran in Tacoma who needs it."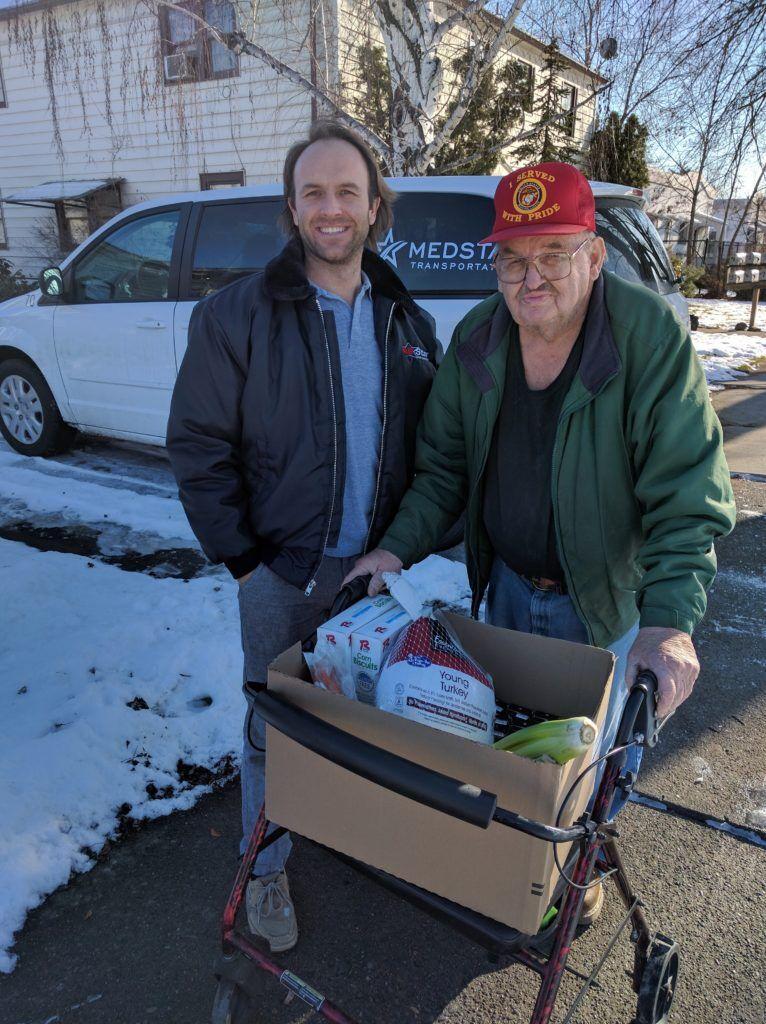 Medstar, a family-owned company founded in the Yakima Valley, has office locations in Yakima, Everett, and Tacoma.
Their professionally trained drivers, equipped with safety kits and supplies, have been busy transporting healthcare workers with free sanitized rides since the very beginning of the COVID-19 pandemic and continue to do so today. Medstar also has a fleet of specific vehicles outfitted to transport COVID-19 patients.
Veterans or service members that would like to schedule a ride may do so by texting (509) 822-5803 or by calling (877) 916-3729. They also can use the smartphone app GOIN by choosing 'GoinVET' on the payment menu; a valid military ID should be available upon pick-up.
Healthcare workers and COVID-19 patients can reserve rides with Medstar Transportation by calling 1 (800) 236-2011, or by downloading the GOIN smartphone app.