Paul Gauguin Cruises, with its corporate headquarters in Bellevue, won "Best French Polynesia Cruises" in the 2019 AFAR Travelers' Choice Awards.
"Paul Gauguin Cruises sails year-round in French Polynesia and offers authentic experiences in the islands," said Diane Moore, CEO, Paul Gauguin Cruises. "We are thrilled to receive this special award from AFAR magazine that celebrates our extraordinary voyages." This is the third year in a row the cruise received the award.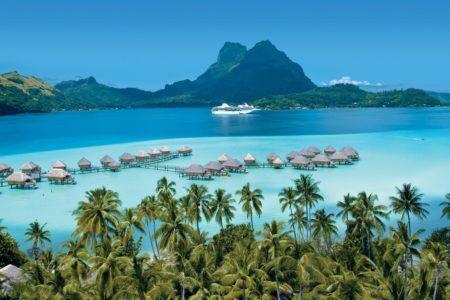 Paul Gauguin Cruises offers 7- to 16-night all-inclusive voyages to Tahiti, French Polynesia, and the South Pacific year-round. The Gauguin is specially designed to sail the lagoons. The company also was a finalist for best "Small Ship" and "Food & Beverage." See the full article in the Nov./Dec. issue of AFAR. Check out these dreamy cruise photos.