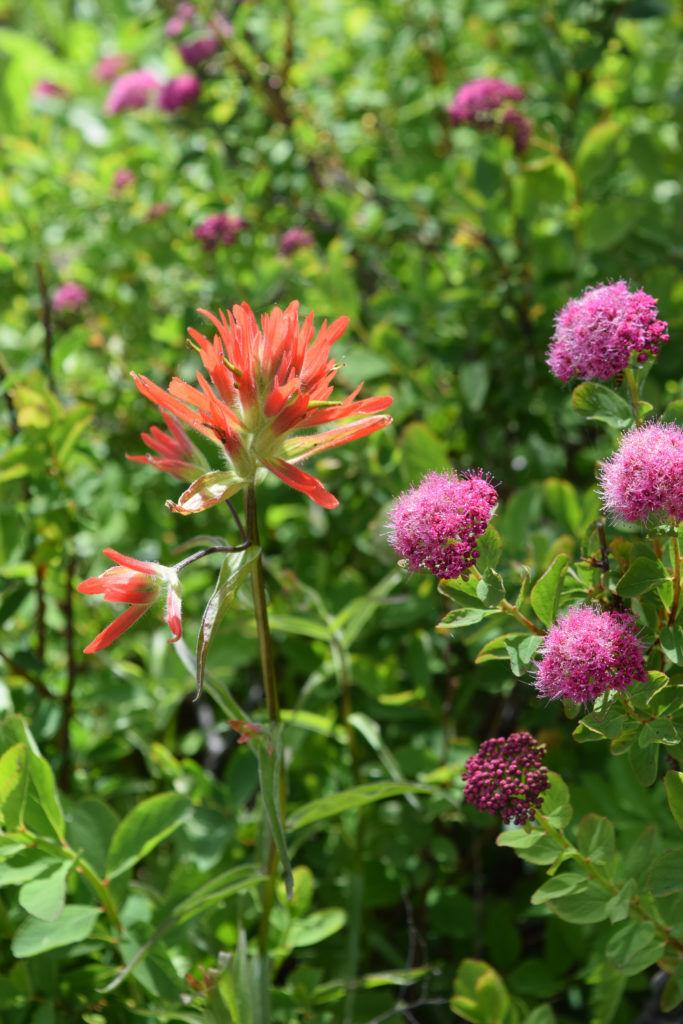 ount Rainier National Park is open, we finally can enjoy our favorite trails in this natural wonder we are lucky enough to call our big beautiful backyard.
The Lakes Loop provides everything one could want in a hike: lakes, waterfalls, wildflowers, and stunning panoramic views. You'll even spend some time on the world-famous Wonderland Trail.
Most people begin this loop at Paradise, but the best place to start this hike is at Narada Falls. Not only do you get to start and finish the hike at these spectacular falls, which provide a cooling mist on hot days, but the one-of-a-kind view of the mountain as you approach Paradise is perfect. In addition to getting the best mountain view, you'll gain most of your elevation during the first part of the hike, when your legs are fresh. You also can begin the loop at Reflection Lakes.
From Narada Falls, hike past the falls and stop to admire the view. Soon you will come to a T intersection; go left, and enjoy a lovely walk through the forest. At 1.2 miles, you'll cross Stevens Canyon Road, where you soon will find a junction with the Lakes Trail. Head to your right to enjoy postcard-perfect views of Reflection Lakes, where, if you go early enough in the morning in calm weather, you can see the mountain reflecting on the mirrorlike lake.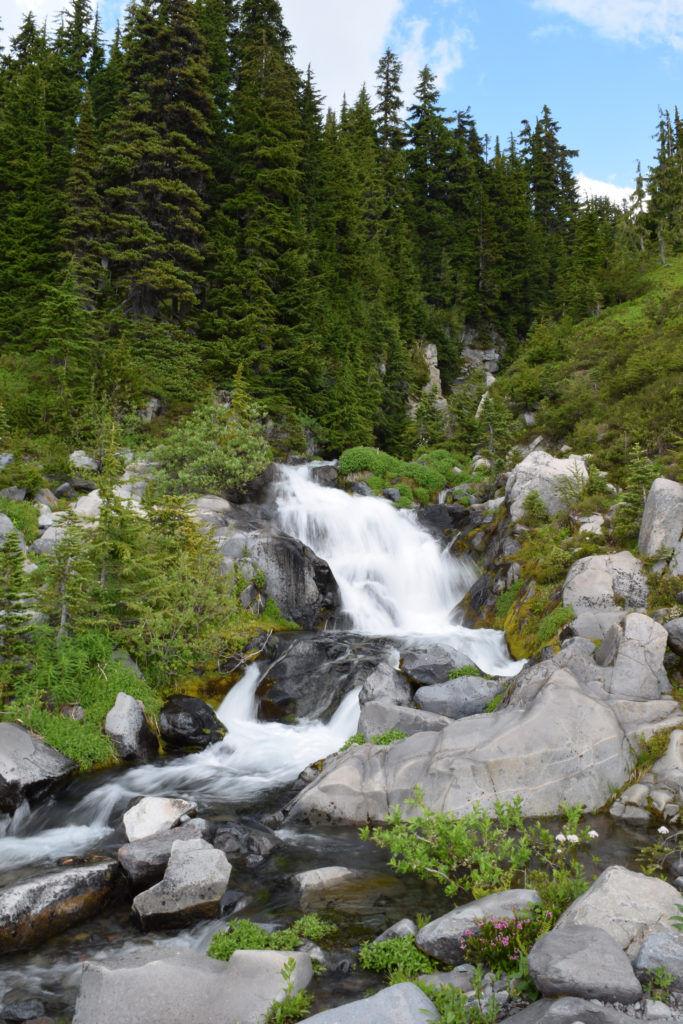 You'll wind through the forest, past some small lakes, and cross alpine meadows. Suddenly, you'll come around a bend and see a larger-than-life Mount Rainier looming over the wildflower-filled fields. This sudden and stunning panorama is why you want to start the hike at Narada Falls or Reflection Lakes — for the most "ah" factor.
Once you reach Paradise, go left on the High Lakes Trail, and enjoy the views of the mountain and several small waterfalls. From there, you'll follow the Paradise River back down toward Narada Falls, where you began your journey.
While it is no substitute for a topographic map, which should be part of your 10 essentials, you can ask for a Paradise area trails map when you enter the park. This map will give you ideas on how to lengthen or shorten your loop or how to turn it into a one-way hike by leaving a vehicle where you intend to finish.
These beloved trails are like old friends that have been waiting to welcome us back to the park. The Lakes Loop is a great place to start. 
GOOD TO KNOW:
Distance:5.2miles round-trip
Elevation Gain: 1,550 feet
How To Get There:Enter the west (Nisqually) entrance to Mount Rainier National Park, 13.5 miles east of Elbe on State Route 706. Drive 14.5 miles to the Narada Falls Trailhead parking lot on the right.
From the east entrance, or from within the park, travel west 0.8 mile from the junction of Paradise Road and Stevens Canyon Road.
Map:Green Trails Mount Rainier Wonderland No. 269S map
Pass: Mount Rainier or America the Beautiful pass is required for entrance into Mount Rainier National Park.
Dogs are not allowed on trails in Mount Rainier National Park.