While travel regulations are starting to ease, many still are choosing to play it safe by staying closer to home.
Last summer saw a record number of people taking to the roads for summertime adventure. And it appears like this year will be no different. One traveling option comes in the form of Peace Vans, which offers home-away-from-home camping that's unique, fun, and safe.
Peace Vans launched in 2013. Founder Harley Sitner always had a love for vintage VW camper vans. With his own VW camper van, he said he struggled to find quality mechanics to work on it. After visiting a small repair shop that was about to go out of business, Sitner bought it and turned it into a shop just for VW camper vans.
His business took off. Over the next few years, VW camper owners would come from across the country to have their vintage campers fixed and restored at the Seattle-based shop.
Sitner said renting the vans was the next logical step. In 2016, Peace Vans rented out four camper vans as its first batch.
"There was just nothing quite like it at the time," Sitner said.
In February 2020, Peace Vans launched the modern version of the VW camper with Mercedes. Now, Peace Vans rents out 20 camper vans.
Sitner said the COVID-19 pandemic could have gone one of two ways — business would boom, or it would fizzle.
It boomed.
While Peace Vans closed for one month at the beginning of the pandemic, Sitner said people were clamoring to get out on the road once summer arrived.
"We were the busiest we'd ever been," he said. "Once people got kind of used to quarantine, they realized road trips and camping were perfect ways to get out while being socially distanced."
And Sitner thinks this year will be no different.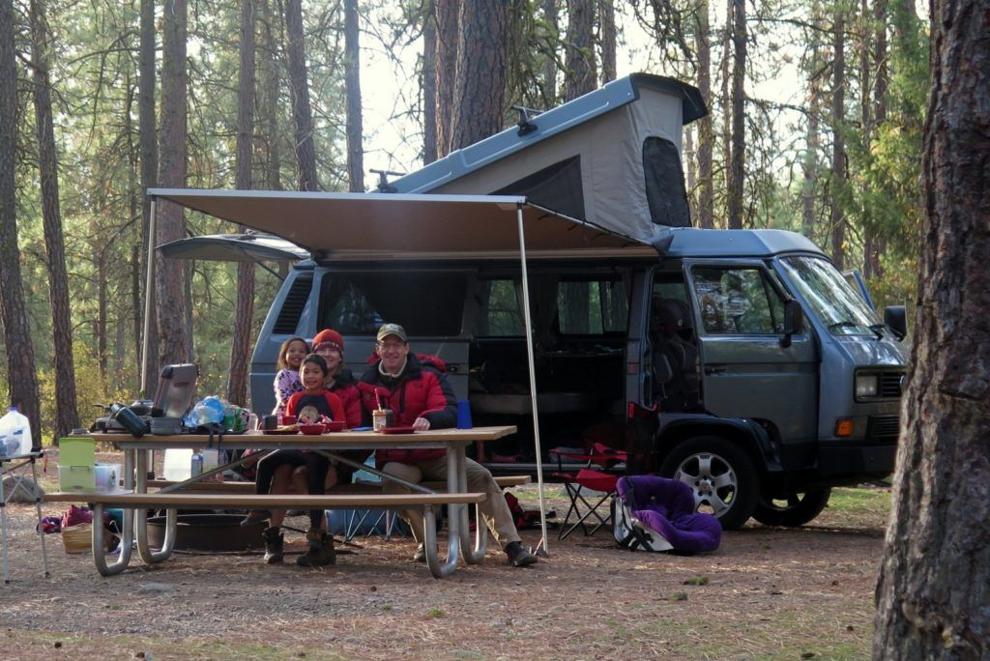 Planning a Trip
There are two vans you can choose from.
The Vanagons are the more classic VW-style van and tend to be a bit more vintage — they do not have A/C, for instance. They tend to get a lot more looks, are extremely fun to drive, and are generally more evocative of the classic VW experience, Sitner said.
Most of the camper vans come equipped with small kitchens — including a sink, two-burner stove, refrigerator, and lots of cabinetry. Each Vanagon has had a minimum of $20,000 of work done before it is sent on the road. This includes refreshed motors, overhauled fuel/coolant/ suspension systems, and a reworked electrical system. While averaging 30 years old, these vans are impeccably cared for, according to the Peace Vans website.
Each full camper has a powerful second battery system, heaters for cold-weather camping, and plenty of USB/12V power throughout.
The Mercedes campers are perfect if you want the pop-up camper experience with modern amenities. If you are going a long distance, you are required to take a Metris camper van.
The vans also come with 120 unique items per van, including custom linens, cookware, coffee makers, dishware, and more.
"It's comfy camping, for sure," Sitner said. "But it's still rustic. There are no bathrooms, no TVs, no A/C (for the Vanagons) — these aren't RVs."
Each rental has a six-night minimum, averaging about $200 a night for most vans during the peak season.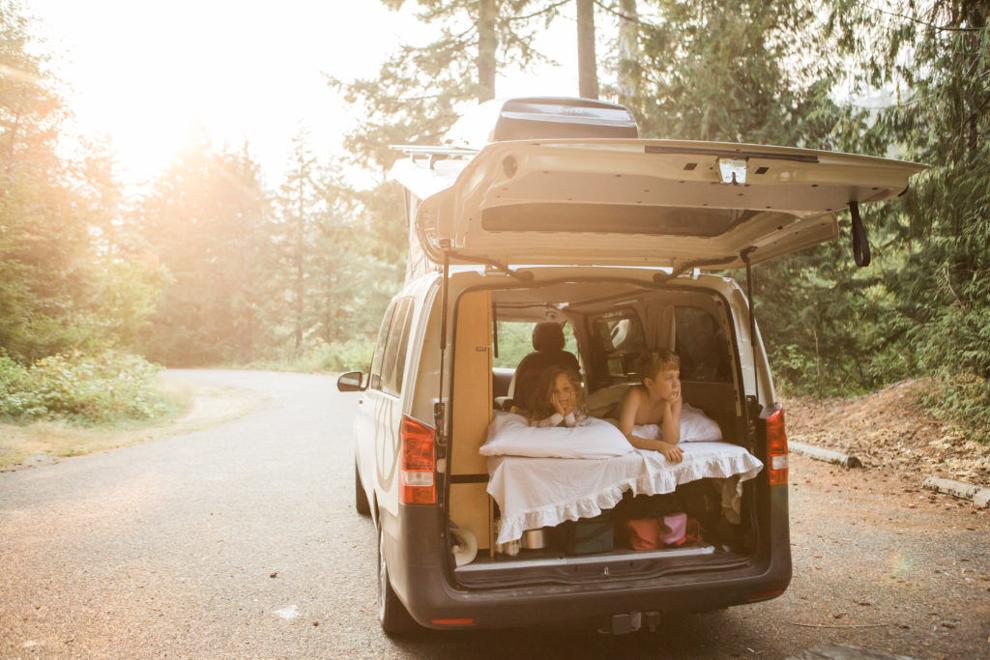 Where to Go
In addition to offering unique camper vans for one-of-a-kind trips, Peace Vans also has itineraries and resources available for popular local destinations, including the Olympic Peninsula, Hood Canal and Whidbey Island, the San Juan Islands, Mount Rainier, the North Cascades, the Oregon coast, and more.
You also can access exclusive private campgrounds when you rent a camper. "Taking a van on a trip is one of the best getaway trips I can think of," Sitner said. "It's beyond a privilege to know we've helped people make awesome memories."
To learn more about Peace Vans, visit its website.