There used to be a town high on a scenic hill overlooking the Green River Gorge. In its heyday, nearly 1,000 people lived there, many in nice houses. There was a shop, post office, church, and a school that at its peak had more than 200 pupils in attendance. The town was Franklin. It was founded in the 1880s, when the Oregon Improvement Co. brought miners to the area to create snaking tunnels 1,000 feet under the earth in search of coal.
In 1894, a fire (that might have been intentionally started) suffocated 37 people who were trapped in the mines. Then, around 1915, the demand for coal was dwindling, and the Franklin mining town suffered. People began leaving, including the postmaster, and by 1919, the town was no more.
Today, Franklin is a ghost town where curious hikers park in a muddy parking lot and embark on a two-and-a-half-mile round-trip trail to see remnants of a business gone bust, an (almost) forgotten cemetery, and a town that once was.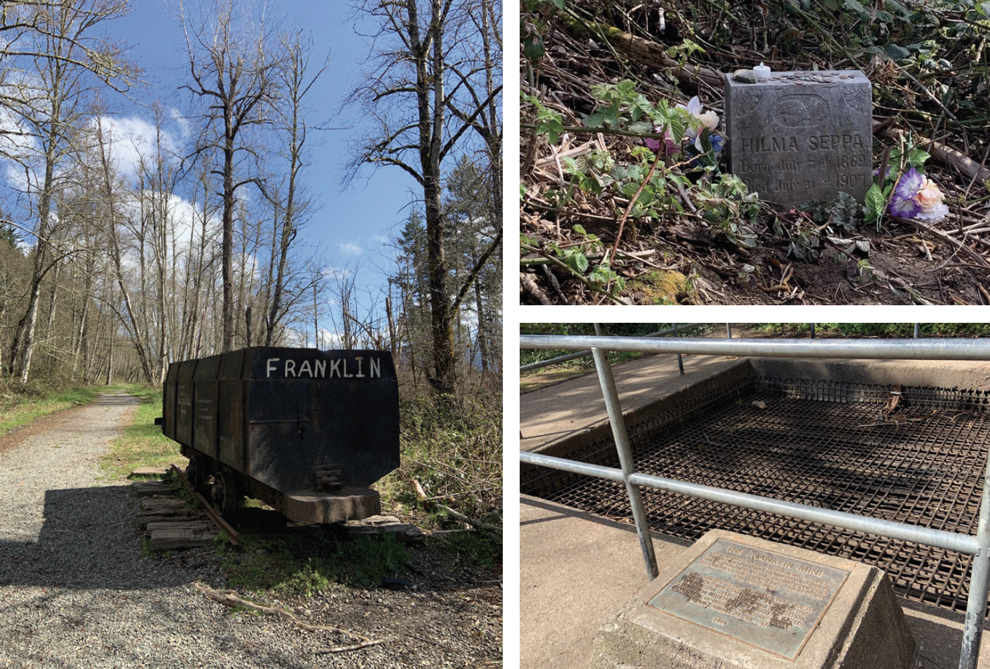 Coal Cart
An old coal cart is a good photo opp and sets the scene near the first part of this unusual hike. There are not many tangible items of the past still remaining, but the hike is pretty.
Look Down
A grate covers an old mining shaft (so you can't fall in). But you can look down and imagine what it might be like to work a mining job. And if you throw a pebble down and listen for it to land, that's eye-opening.
Go Up
The trail ends at a cemetery that is being swallowed by time and nature. Headstones well over a century old are weathered, some are crumbling. It is interesting to read what you can. Strangers leave loose change and flowers to pay respect to people they have never met. It's both heartwarming and sad.
If You Go
Make sure to stop by neighboring Black Diamond. It also sprung up in the 1880s due to coal mining (you can probably guess how it got the name). Check out the Black Diamond Historical Society, the historic jail, and the Coal Miners' Honor Garden. While you are there, stop by the Black Diamond Bakery that began in the old mining days and is famous for its bread made daily in an old brick oven. People still go there for the bread, plus much more nowadays.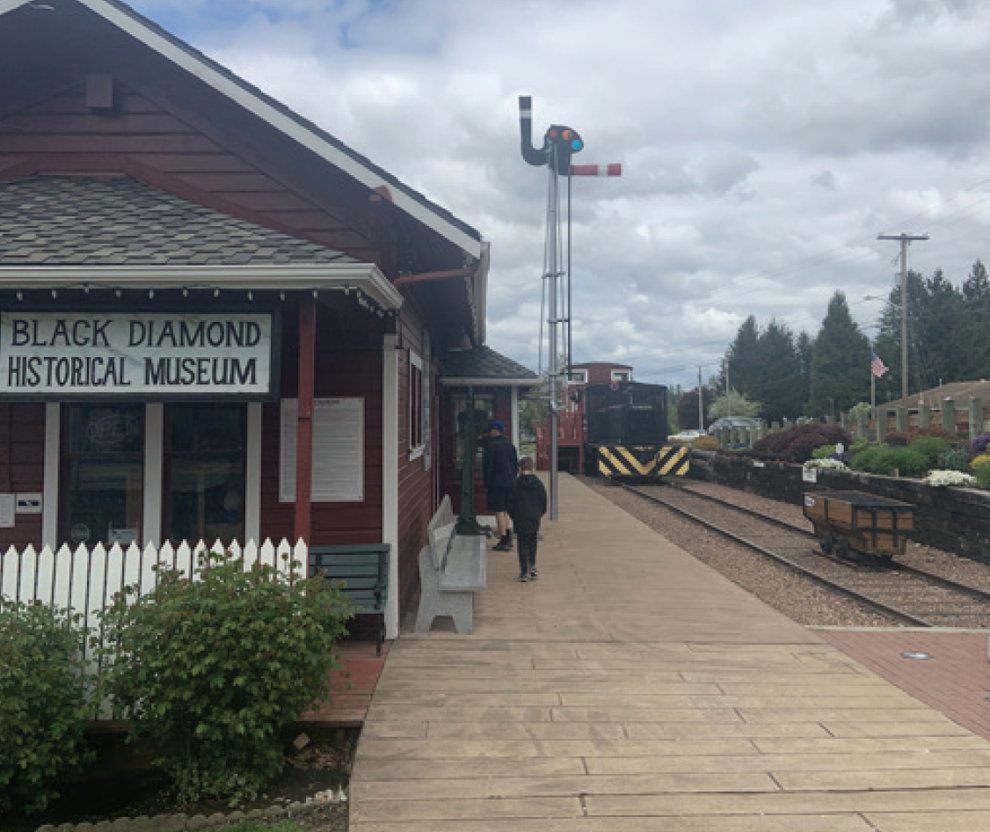 ---