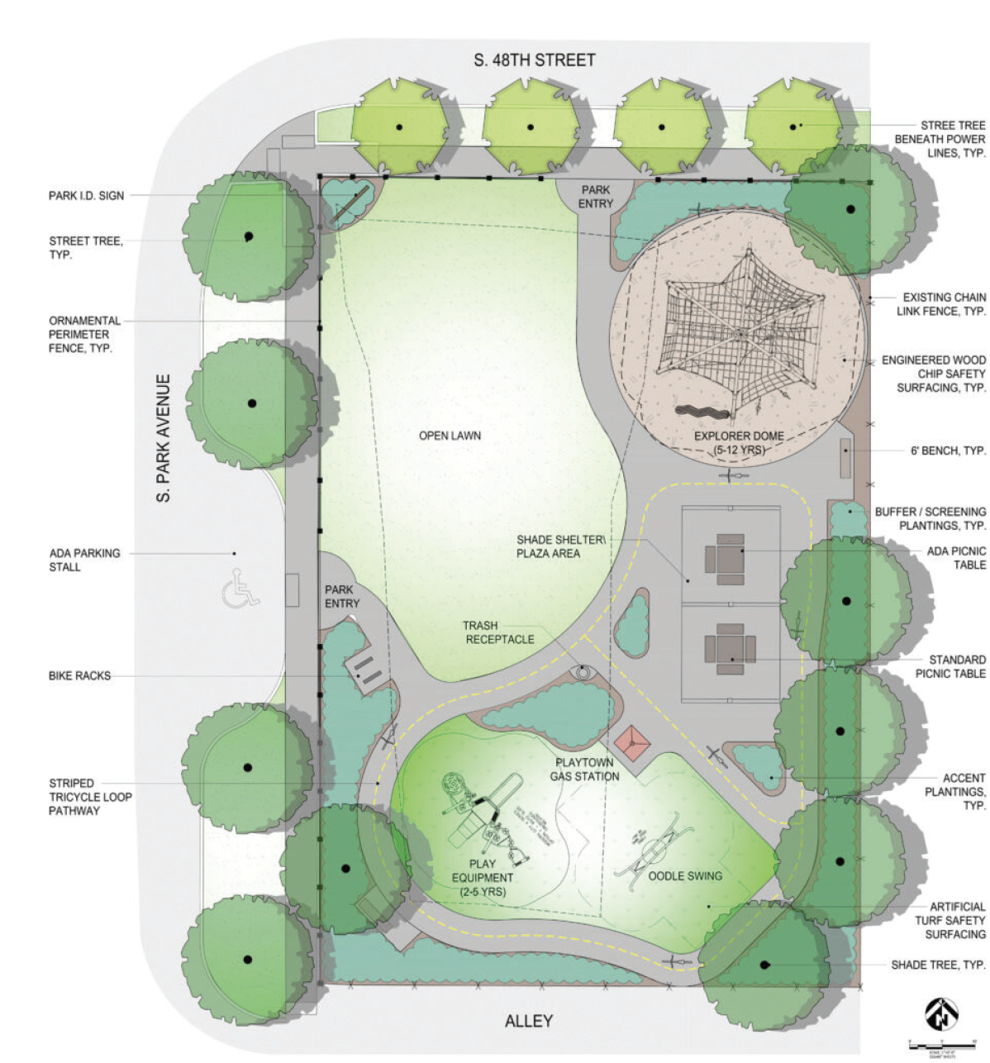 A South Tacoma pocket park occupying the site of a former gas station on a once-toxic lot is now being fully renovated and cleaned up to be a tricycle-friendly park.
Metro Parks Tacoma is making improvements to Gas Station Park at 4801 S. Park Ave. In November, the park was partially renovated and is expected to be a tree-lined play space by spring or summer.
The park will feature a tricycle track as well as a new play structure, swings, an explorer climbing dome, fencing, an open lawn, two picnic tables, and trees.
"Gas Station Park is a hidden South Tacoma gem," Metro Parks' deputy director of neighborhood and community parks, Hollie Rogge, said in a release. "We're excited to make it shine again for the community."
It is believed the gas station occupied the corner of South Park and 48th streets since 1919. Ultimately, it was demolished in the early 2000s, leaving behind a layer of dangerous chemicals leaking into the compacted soil.