Fashion is fairly predictable, which probably says more about human psychology than it does the industry. Styles resurface every 20 or so years, reimagined and rebirthed, and when a major, collectively felt event occurs, you'll see its societal impact manifest on our bodies.
The 1920s, for example, exploded in uproarious, celebratory clothing. Women chopped their locks and wore carefree silhouettes dripping with fringe. When placed into context — World War I ended in late 1918 — it makes a lot of sense. The years prior were consumed with fear, despair, and sacrifice — and also a pandemic. People needed a dramatic change, and thus, the Flapper was born.
Same with the 1950s. French designer Christian Dior launched his very first collection, aptly titled "New Look," in 1947, just two years after World War II concluded, having claimed some 70 to 85 million lives worldwide. Apparel in the 1940s had an air of practicality. Wartime women wore clothing that allowed them to move freely, and materials were scarce, so designs were simple. In contrast, grandiosity and femininity were in vogue during the 1950s. Designers like Dior used swaths of luxurious fabrics to create clothing that felt vibrant and hopeful.
With the past in mind, we talked to a handful of local people in the industry — designers, a stylist, makeup artist, and hairstylist — to get their predictions on what this post-pandemic world could resemble. It has already shaped the casualwear that many are sporting now, but how will people be compelled to dress once they are allowed to freely socialize and things get closer to normal?
Here's what they had to say.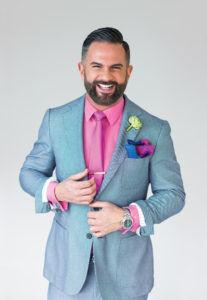 "We will eventually emerge from this age punctuated by disease and social injustice. There will be the birth of an exhilarating era: The new roaring '20s. The trend of recent years — super-long, over-highlighted hair and extreme cosmetically enhanced faces — will draw to a close, and women will be ready for chic; glamorous; and, above all, fun looks! And BIPOC people will continue to embrace natural hair textures, celebrating individuality and personal style. Bold haircuts and rich hair color are transformational experiences that stay with you and are only achievable within the world of a salon. Many of my salon guests have shared that quarantine has taught them the value of our relationship and how much they are looking forward to spending quality time in the salon." — JAMES TODD, CREATIVE DIRECTOR AT GENE JUAREZ SALON & SPAS
"I'm a minimalist, subdued, predominantly drab-toned designer. As much as I love that aesthetic, I think the world of fashion (and the world in general) is craving drama, excitement, and unfettered creativity. I'm predicting the death of athleisure and the resurgence of bold, fitted clothing — made in a sustainable/ethical way." — MELANIE TRYGG, DESIGNER AND OWNER OF KLÄD APPAREL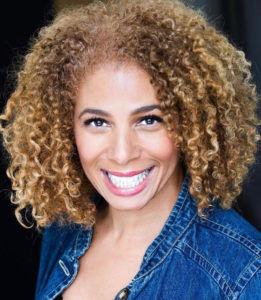 "Post-pandemic beauty will center on how much we care for the skin we're in. Cosmetic tools, serums, and products with Argireline and Hyaluronic Acid will thrive. Strong eyes, especially brows, will be the focus, because the need to stay safe by wearing a mask will continue to be of utmost importance. Diversity and inclusion in cosmetic companies will hopefully become the norm." — LISA MARGARET CORR, MAKEUP ARTIST
"When we finally get to hang with friends again, self-expression through fashion will be more important than ever. On the flip side, I'm hoping COVID kills office dress codes for good. I predict creativity, not trends, to be at an all-time high post-pandemic." — CURTIS BRIGHT, STYLIST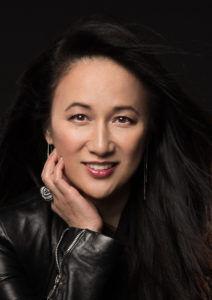 "Designers are responding by creating pieces that are more meaningful, comfortable, and sustainable for those who wear them. For my next ready-to-wear collection, I am creating pieces that will reflect the needs of our new way of life. We will continue to express our personal style while enhancing the importance of cross-functional garments, utilizing comfort as well as active-inspired technical materials. These pieces will feel good from the inside out and will fit comfortably into our newly evolved lifestyles. I believe that good design has the ability to elevate our lives, and I hope to see the industry emerge out of this in a way that impacts our lives and our environment in a more positive way than ever before." — LULY YANG, DESIGNER AND OWNER OF LULY YANG