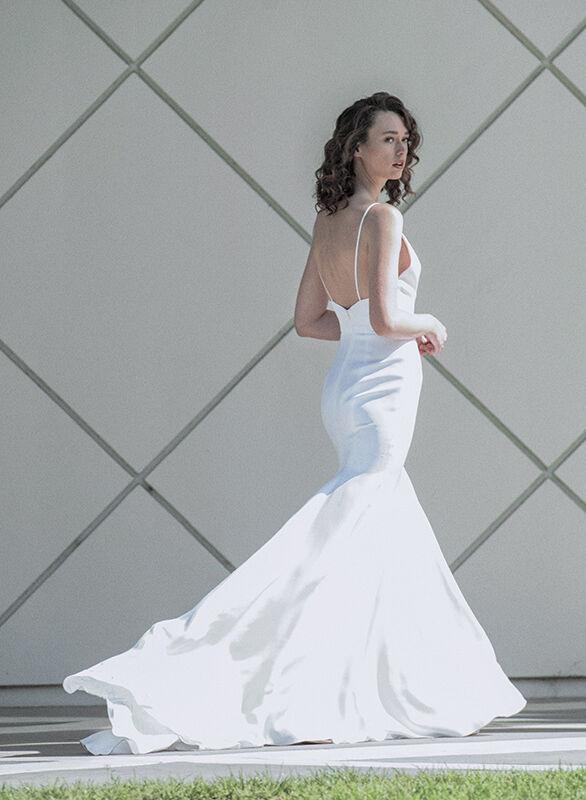 Keeping in line with the collection's name, each gown in the Tacoma native's collection is christened with floral names such as Dahlia, Viola, Aster, Camellia, and Posey, embodying the botanical gardens the young designer has visited during her travels around the world.
"I really love the idea of a botanical garden because it mixes this severe structure, wrought iron and glass, with delicate flowers. I love the intersection of hard and soft," said Tash. "I wanted to mix modern silhouettes with classic lace fabrics."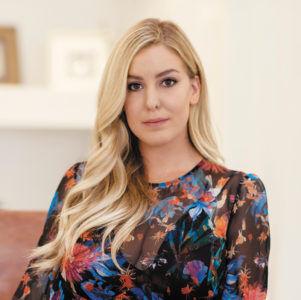 Brides-to-be will find an array of styles, including deep-V and button-up backs; plunges to high and modest Victorian collars; peplum and dropped waists; bell and capped sleeves; shoulder baring as well as strapped bodices. All are accentuated with crisp French and Italian lace, floral detailing, gauzy tulle, and mini to mid-length trains.
Though the collection is based largely on these European influences, Tash said there are hints of her own Pacific Northwest heritage mixed throughout.
"I think (having grown up in the Northwest) affects the way I look at design, art, and sculpture," Tash said. "It's stunning, definitely something I have carried with me."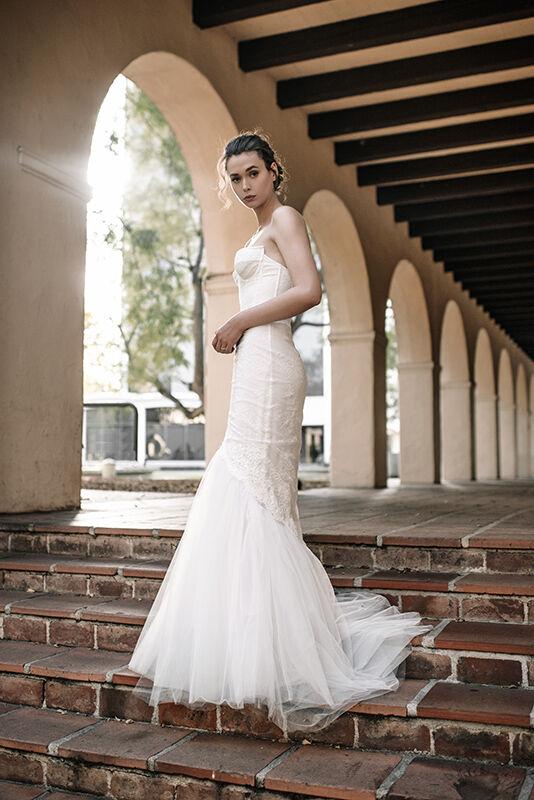 Tash, a Bellarmine Prep alum, left Tacoma at age 18 for Los Angeles to attend Loyola Marymount University and pursue a career in theater, which quickly morphed into an interest in fashion.
"At 18 (Los Angeles) seems a lot bigger of a city than it really is. I've been living here for 10 years, so now it feels like home," Tash said.
After six years of working in the fashion industry for brands such as, Halston, BeBe, and Laundry, Tash decided to take the risk and launch her namesake boutique.
Tash's introductory collection brings forth a bridal collection that hints of inspirations from her favorite iconic designers: Elie Saab, Giambattista Valli, and the late Alexander McQueen. Fusing together her visions and artistic creation, she appeals to the modern woman who has that slight edge but still wants to radiate romance and femininity. katherinetash.com
— Parker Barry