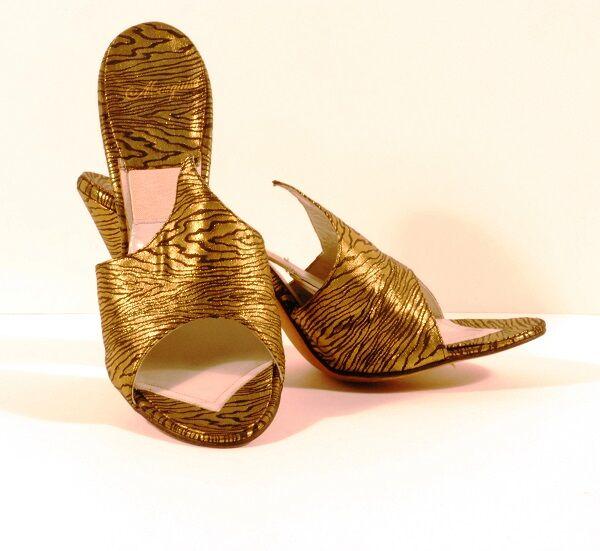 "Shoes are a passion of mine, as their styles can be powerful, seductive or fanciful, depending upon the era, materials and designer." –Christine Palmer, historic clothing expert and Sole Obsession curator.
Celebrating 100 years of foot fashion, the White River Valley Museum hosts the Sole Obsession: 100 Years of Women's Shoes from Kitten Heels to Power Pumps exhibit. The exhibit opens on June 18th and will feature more than 100 pairs of shoes that will display the extreme modifications experienced by women who wore them. The shoes will be from regional museums and private collections that will be showcased with samples of women's cocktail and party attire from the White River Valley's own collection. Sole Obsession showcases a wide variety of elegant and remarkable footwear that were worn between 1910 and 2010.
Unique exhibit events
July 18th: All Girl Overnight stay at the museum. From 7pm to 8am, girls from ages 7 to 12 will get a late night tea party, a tour of the exhibit and an exclusive behind-the-scenes look at the museum's fashion collection. Registration is required and the overnight stay costs $30.
August 7th: Fashionable Feet Late Play Date 6-8pm. For families with children between the ages of 3 and 12, this free program is great to check out the exhibit and enjoy themed crafts and activities. Registration is not required.
September 17th: Peep Toes and Cosmos 7pm. For adults who want an exclusive 21 and older crowd, visit the museum during the cocktail hour and meet Christine Palmer, the Sole Obsession exhibit curator. Registration is required and the event costs $25 per person.
For more information about the exhibit and to register for the upcoming events, visit the museum website, here, or call 253.288.7439.