Ugly Christmas sweaters are part of a catch-and-release ecosystem. One person picks it up from the thrift store, wears it, donates it, and the cycle continues. Sometimes, sweaters are jazzed up, homemade, or decorated in a one-of-a-kind way. You're not going to find these at a department store.
In honor of National Ugly Sweater Day (Dec. 15), here are a few choice picks from Goodwill. Including the following homemade gem that you may want to leave home from either your office Christmas party or grandma's on Christmas Eve.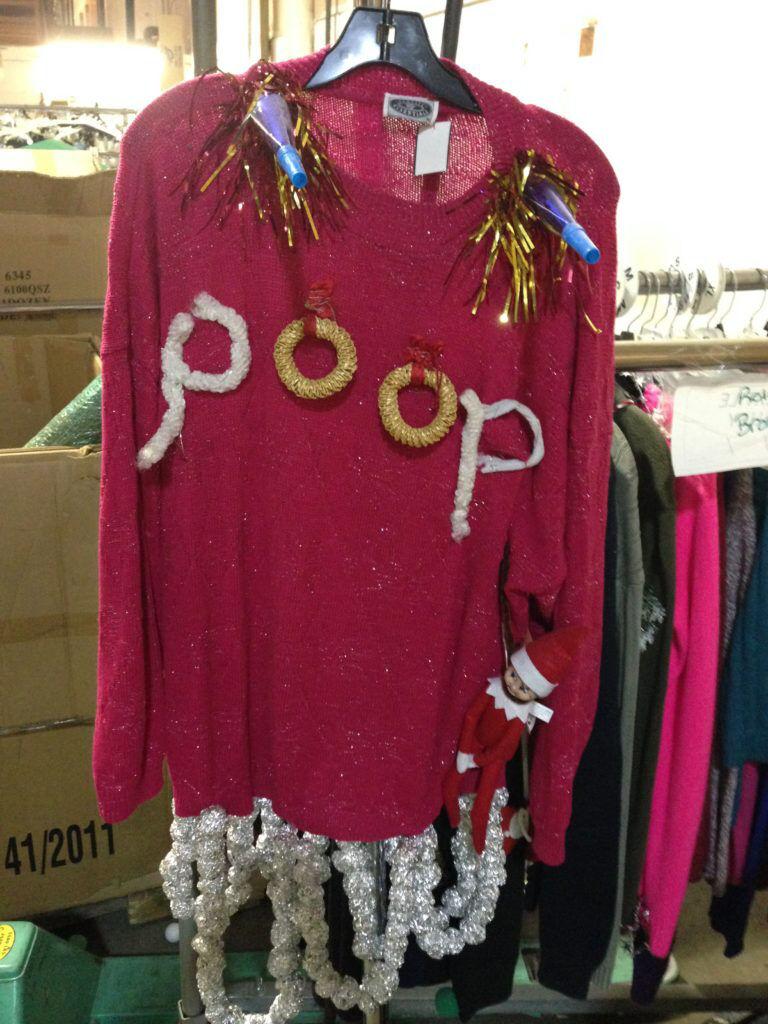 This hot little number comes complete with party decorations and an Elf on A Shelf doll. However, the real star of the show here is the handmade message on the front. Some holiday visionary turned this in to the Goodwill, but it never made it to the floor. Wonder why …
"Goodwill has a store full of whatever your imagination can muster up," Jennifer Kupka, of Goodwill of the Olympics and Rainier Region, said.
That's one way to put it.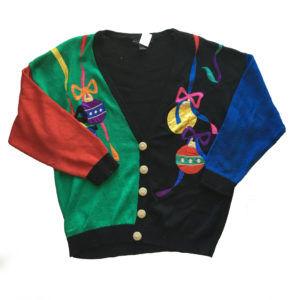 Up next is this, dare we say, Benetton-inspired cardigan. Wow your friends with multicolored festive wear. Brightly colored ornaments really show off the gold buttons. Pair it with a turtleneck for that classic look, or modernize it with some black skinny jeans and a deep V-neck.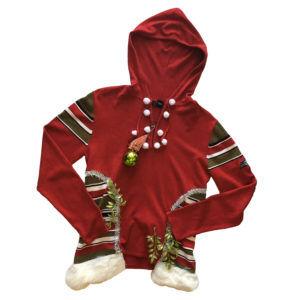 This store-bought-meets-sewing-machine hoodie has festive decorations offsetting its dark red and moss green fabric. It gets rainy in Washington, so a hood comes in handy when you're out caroling. This is a good example of taking a sweater and adding a little holiday fun to it.
"By buying a donated sweater or creating your own, (it) means you are upcycling, not creating more waste. And really who doesn't love a good DIY project?" said Kupka.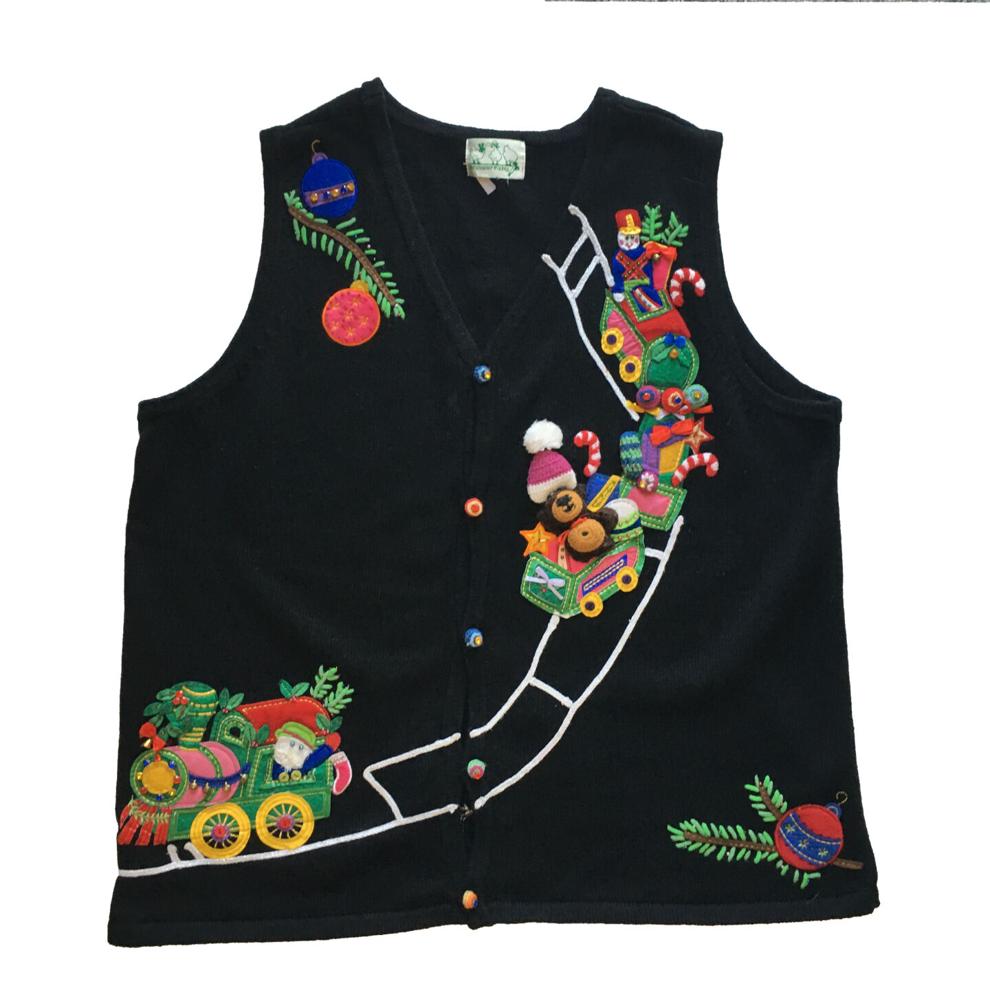 All aboard this Polar Express! With 3D characters riding a holiday roller coaster this is something that says "oh what fun it is to wear a sweater." This is a vest, so be sure to layer.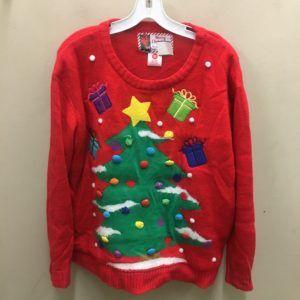 Presents float above the Christmas tree in this sweater. With a scoop-neck and 3D decorations, you're sure to make a fashion statement. It needs a little TLC as one of the ornaments is coming unstitched, but with a needle and some love you'll have this second-hand sweater looking like new. Goes really well with a Santa hat.
Ready to get shopping or make your own? The Goodwill sent us a few tips:
Browse the racks.
Find a sweater that has a good base — holiday-themed or bright colors and crazy patterns. Think '80s sweaters.
Really anything goes. Tinsel, glitter, stuffed animals, glitter, pins, felt letters, and more glitter. Think 3D.
And the grand finale, Goodwill employees dressed up in holiday garb and took this group photo:
Happy shopping, happy making, and happy holidays!
All photos courtesy Goodwill of the Olympics and Rainier Region.