Professional photographers Lisa and Emile de Recat specialize in Vanity Fair-style portraits, which they have shot in their polished Gig Harbor studio for just over a year and a half. Their experience as the creative team behind
, however, extends back more than 20 years and includes commercial work for companies like Nordstrom and Pendleton. Shortly after relocating to the Pacific Northwest from Los Angeles, the duo decided to switch gears and offer portrait photographs to clients of all shapes, sizes, and backgrounds. They hope to empower these clients by capturing images that make them feel confident and beautiful.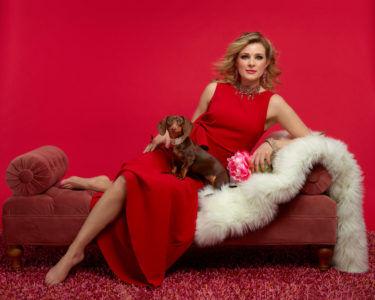 "We want to photograph a woman you'd see in the grocery store, or the mom at the PTA," said Lisa, a lifelong painter and a longtime photographer. She has shot plenty of models throughout her career, but now wants to focus on capturing the beauty of women who may not think of themselves as beautiful. "My theory is that we are all red-carpet beautiful, we just don't have someone dressing us up and putting millions of dollars' worth of diamonds on us. Most women don't think they could ever look like a model, but they can. I think that everyone deserves to know that they're pretty."
To make their clients feel camera-ready and confident, Lisa and Emile provide an entire photography experience, which includes multiple consultations, mood boards, professional hair and makeup artists, snacks and beverages, and about four hours of camera time.
While Lisa is the creative force behind the artistic creation, composition, and shots, Emile works behind the scenes to take her images to the next level. "Retouching is my specialty," he said. "I can take most people and change them a lot without them ever noticing it."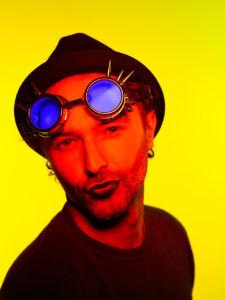 He taught himself how to do these meticulous edits, training himself on Photoshop and studying the physics of lighting. He takes pride in their many backdrops, which they purchase from the same suppliers who provide backdrops for Prada and Vanity Fair. Such details add depth and richness to photographs, Lisa said, that make them look expensive. "That's the look that we're promoting that nobody else seems to be doing (here)," she said.
Emile's expertise in editing images in a way that makes them pop pairs well with Lisa's artistic vision as a photographer.
"What I like to do with photographs is the same thing I like to do when I paint: I try to take the obvious and make it less obvious," Lisa said. "I want you to look at something in a different way than you have ever seen it before. That's the puzzle for me, and that's what I try to create for people. I think that's why they look at their pictures and think, 'Wow, I've never seen something like this before,' and yet they love it."
Lisa has painted a client completely silver (then gold), turned women into fairy princesses with wings, and drawn on her own face in a design that is reminiscent of her abstract artwork. By doing so, she keeps her images fresh and unique; she can then rely on her husband to "really make them sing" through the editing process.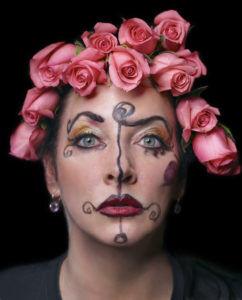 Since moving into the Gig Harbor location about a year and a half ago, Lisa and Emile have served approximately one hundred clients, including women, men, couples, families, dogs, and babies. Most rewarding to them is the ability to provide these people with photos that make them recognize their own beauty and that provide them with resounding confidence for years to come. The couple believes that recording the different phases of a life is important; they aim to produce photos that their clients can look back on in 50 years while still feeling proud of the person they see.