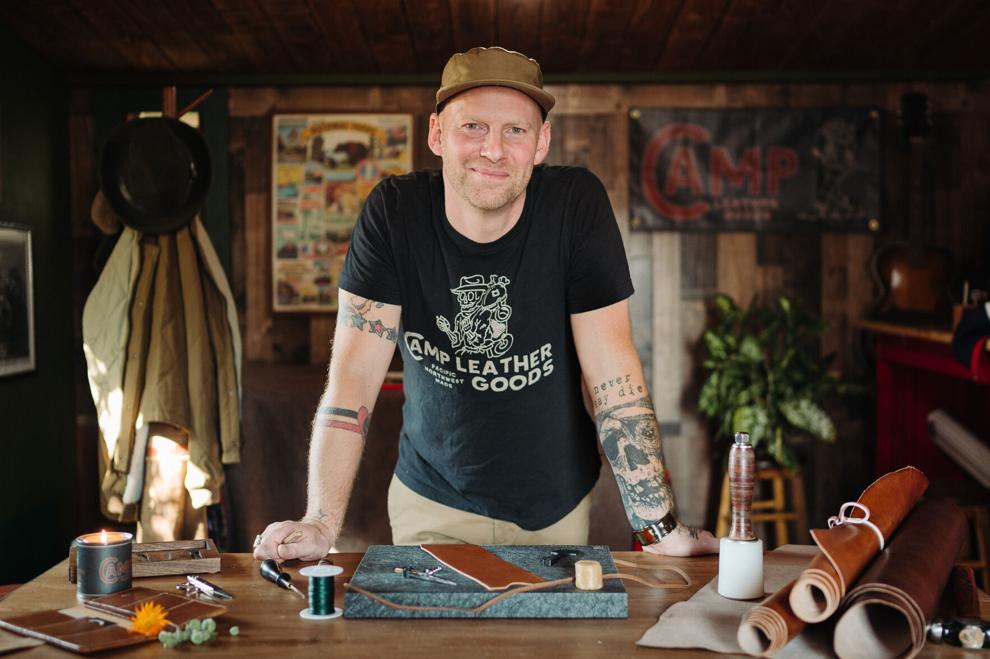 After spending enough time staring at the walls of Caleb Arthur's backyard leather workshop, you can start to see his entire life play out through the pictures, banners, and paintings that decorate them.
On one, a larger banner complete with a trail-ready skeleton displays the logo for his business, Camp Leather Goods. On another, a painting of a cozy cabin tucked in the woods — which Arthur received as an in-kind swap with another artist — visualizes his hopes for a future home. But none of the items on the wall means as much to Arthur as the painting of him and his late grandfather holding hands while walking in Ballard a year before the patriarch passed away.
"I was raised by my grandma and grandpa, and they instilled everything in me," the 38-year-old Navy veteran said, noting that even the name for his business is a homage to the man who raised him. "It (stands for) 'The Clyde and Muddy Project.' He never once called me Caleb — (only) Muddy."
While the ethos of working hard at a by-hand trade came from his grandfather, a gift from his wife meant to keep him busy in his downtime at sea as a merchant marine first inspired Arthur's leatherworking.
"She had bought me this really cool leatherworking kit … there was enough stuff to make the wallet and (a) keychain. … As terrible as it is, this was my first wallet that I ever made. I keep it around just to kind of remind myself that it's terrible," Arthur said with a laugh while turning the rough — but functional — first wallet between his fingers.
Wanting to settle down with his wife, Arthur left the high seas and briefly became a sheet metal worker in Tacoma. But when COVID hit, he was laid off.
Because Arthur wasn't a "big fan of sitting on the couch collecting $400 a week and not doing anything," he started collecting leatherworking tools. After watching endless hours of YouTube tutorials, he renovated his backyard shed, taught himself his new trade, and opened Camp in January 2021.
Since he gets so much enjoyment out of his craft, Arthur said it's often hard to think of himself as a small-business owner. The best part, for him, is the simple pleasure of "making something out of nothing." 
---
4 a.m. I'm up every day at this time. I grab some coff ee, open the shop, get the tunes going to set the vibe for the day, and check emails.
---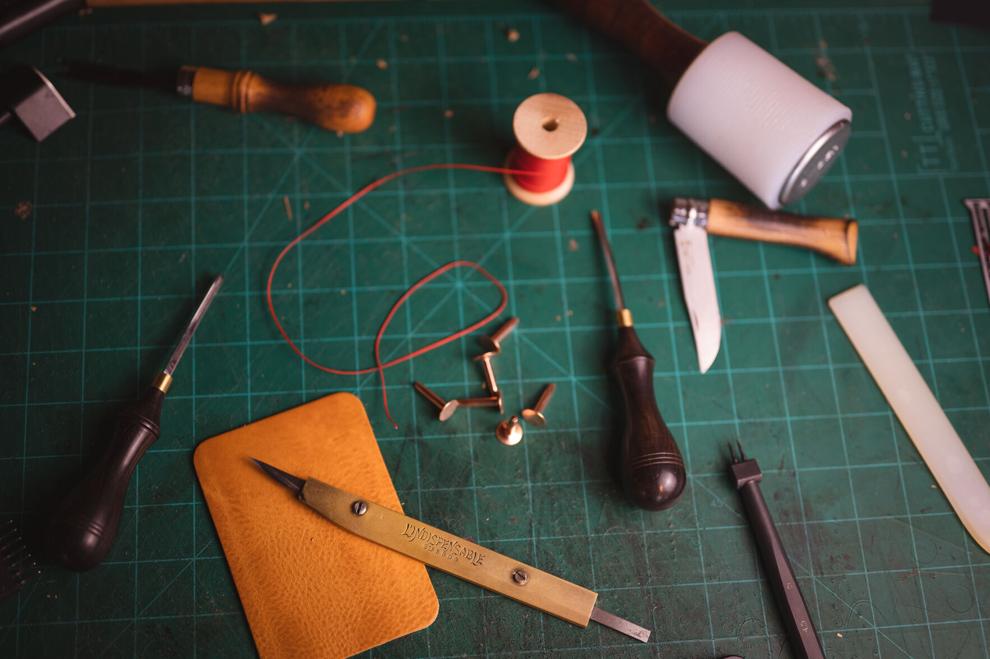 4:30 a.m. I plan out my day by laying out leathers that I'll work with today.
---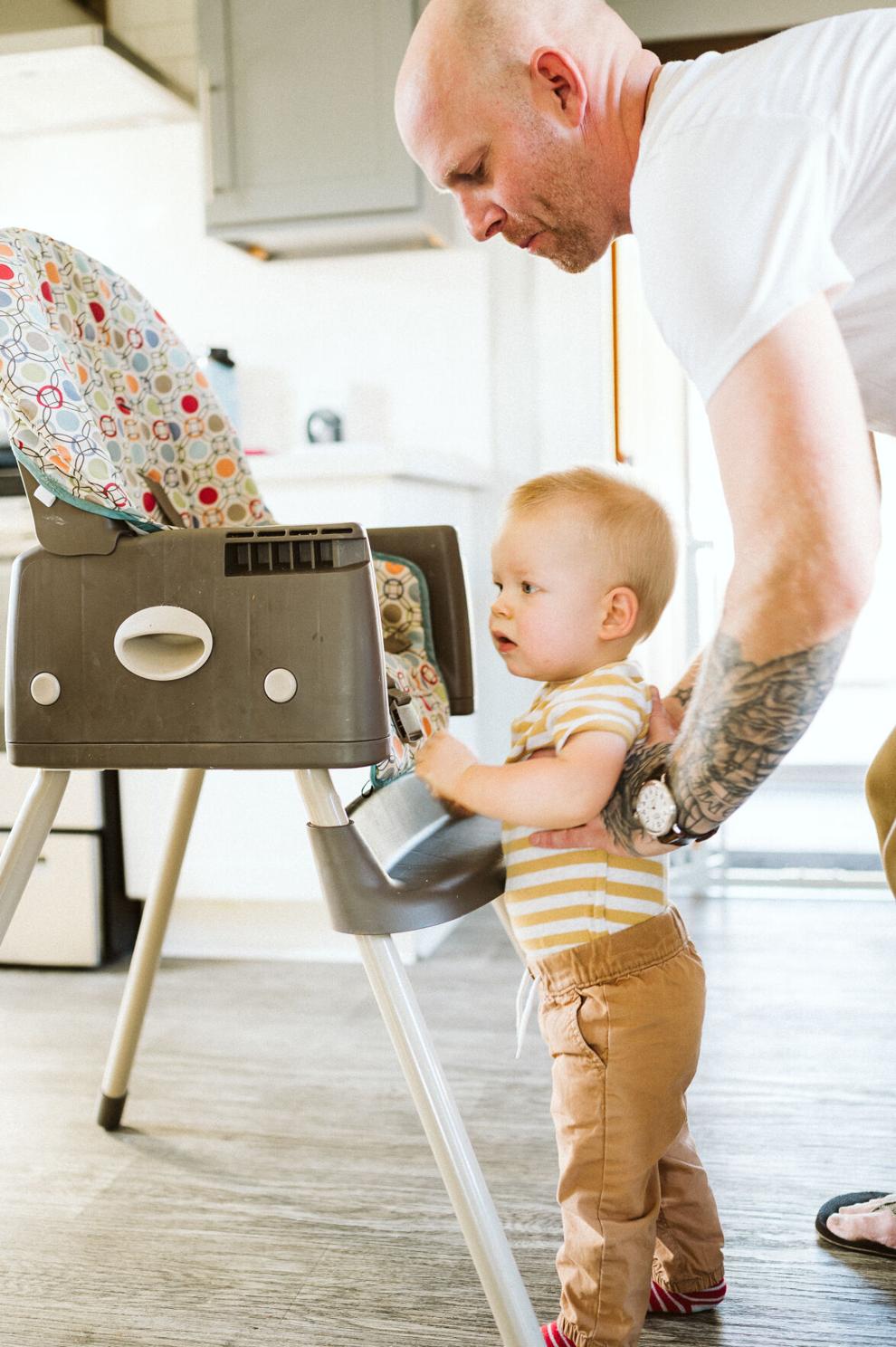 6 a.m. After taking a break, I head back inside to wake up my son, Lincoln (or Link), and get him ready for breakfast.
---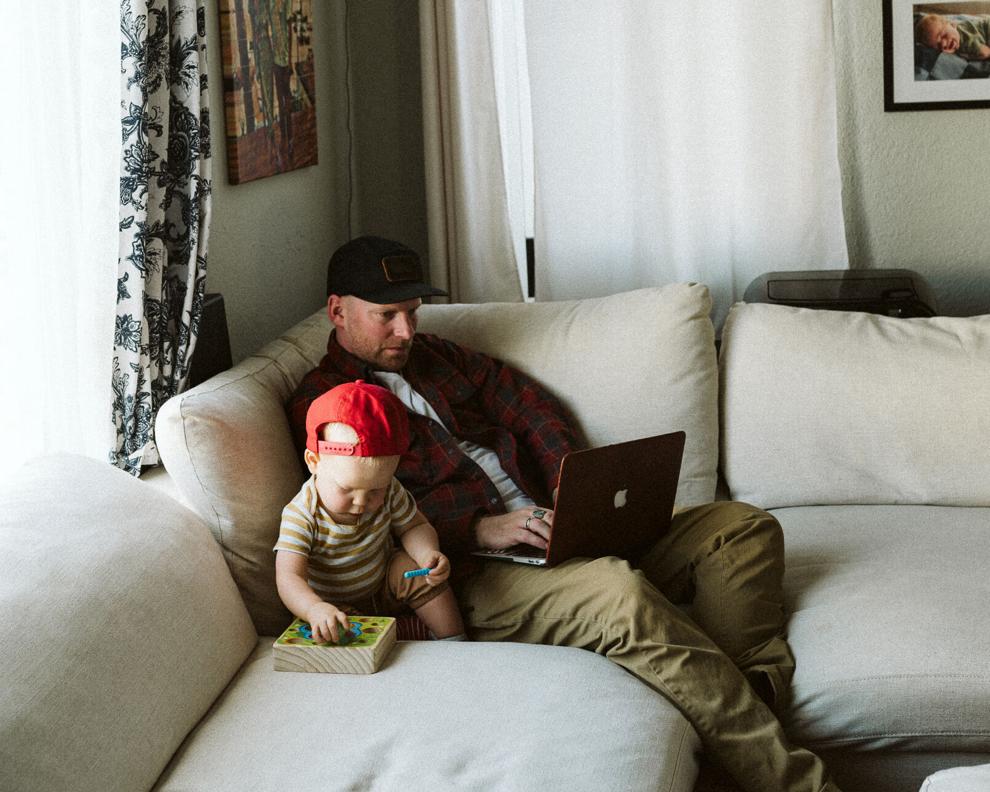 7 a.m. I play with Link and watch cartoons.
---
9 a.m. I put Lincoln down for his first nap of the day.
---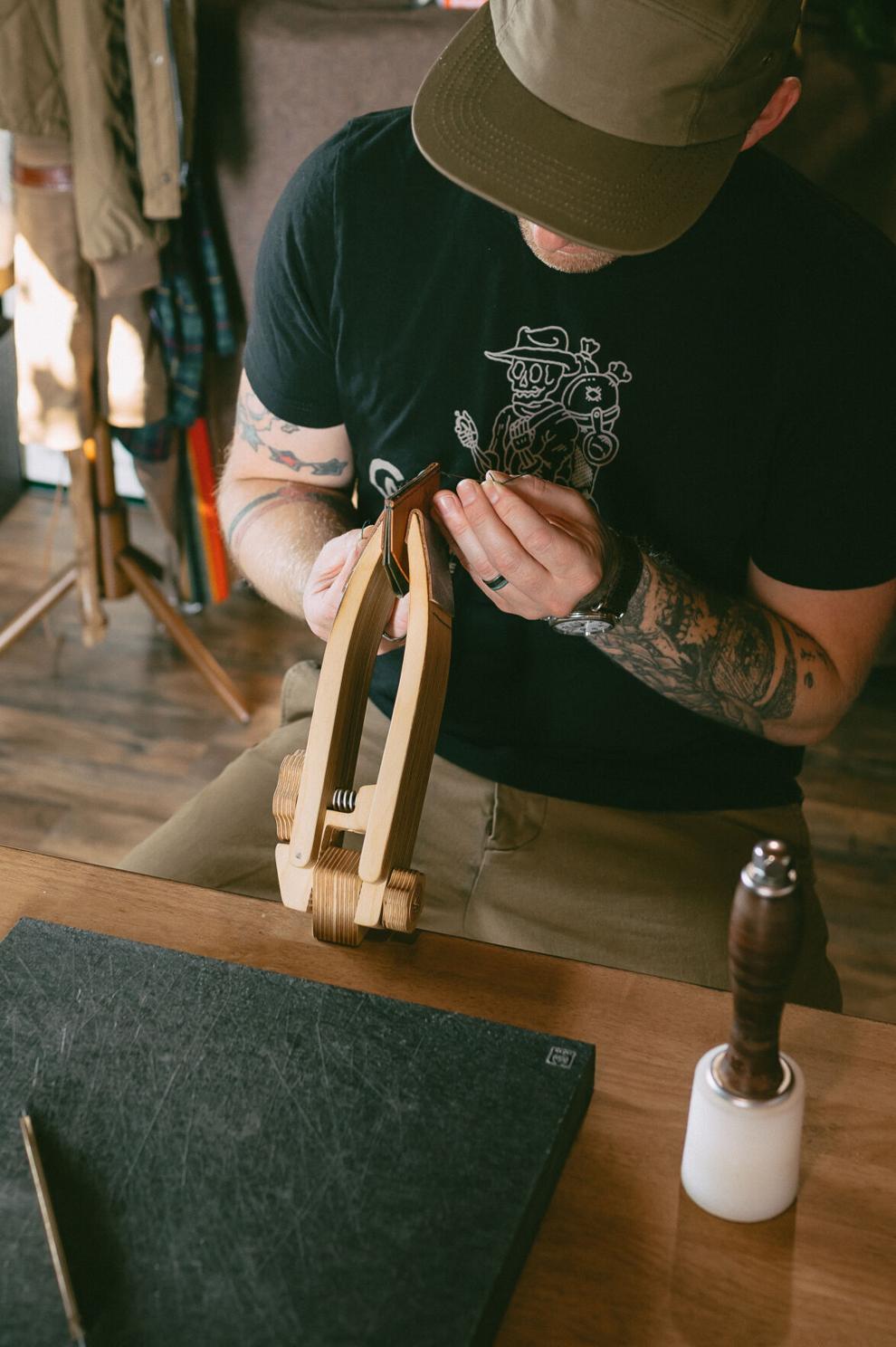 9:15 a.m. The job can get dirty, so I change into one of my branded T-shirts and head back to the workshop. If no orders have been received overnight, I will make more of my regular sellers to keep a small inventory stocked.
---
10:30 a.m. Link is up, so I bring him into the workshop, where I continue crafting.
---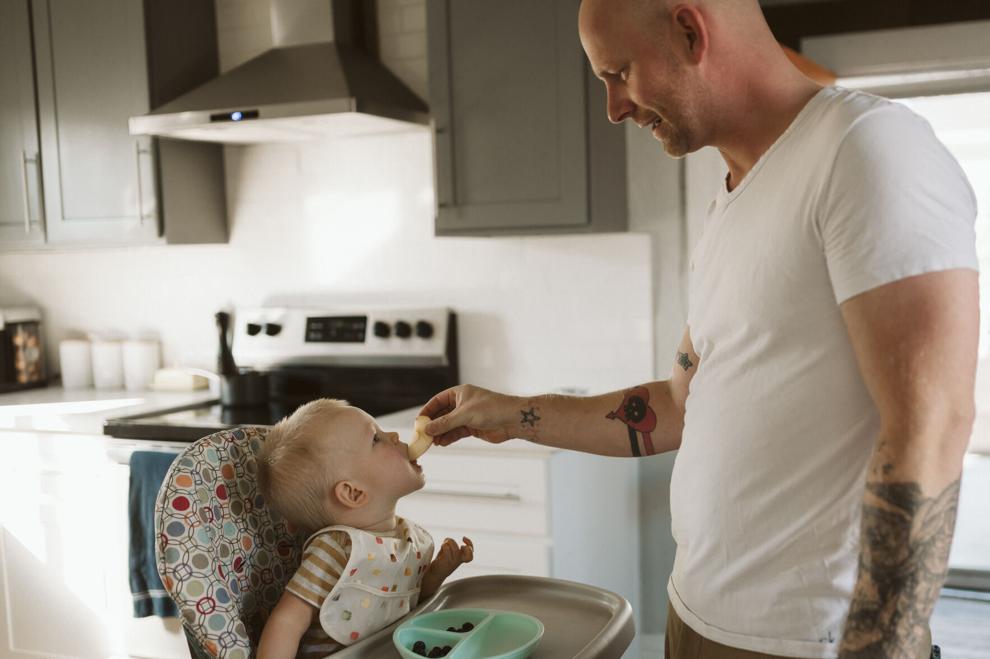 Noon I have lunch with Link.
---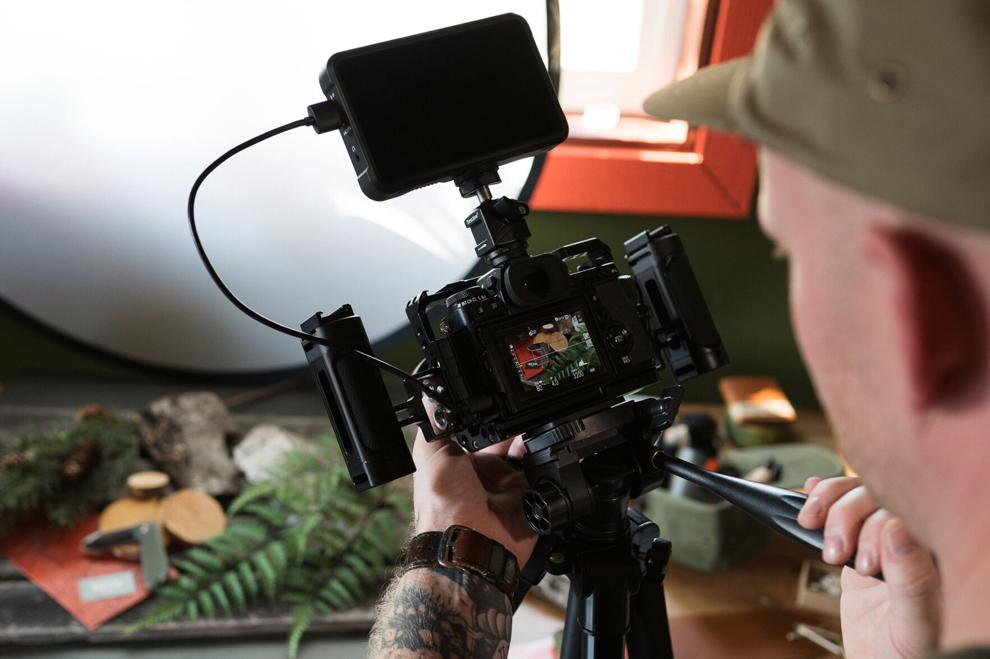 12:30 p.m. I'm not just a leatherworker — I also do all my own social media, take some photography, and record video shorts for YouTube. I'll spend the next several hours on these tasks.
---
3:15 p.m. My wife, Katie, gets home from work. We chat and spend some time together before I pass off the Lincoln baton.
---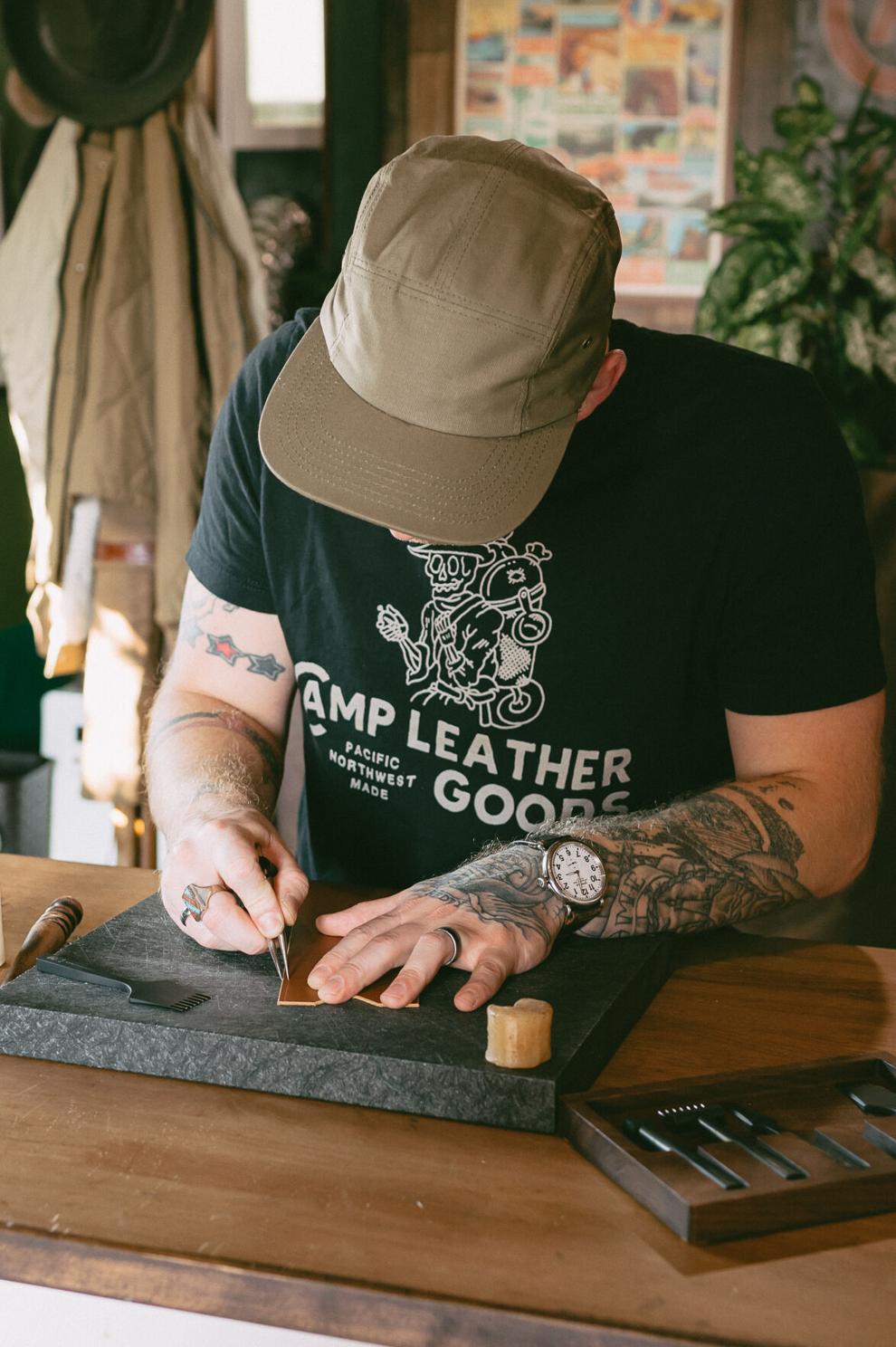 4:15 p.m. For the next few hours, I'm in the crafting zone.
---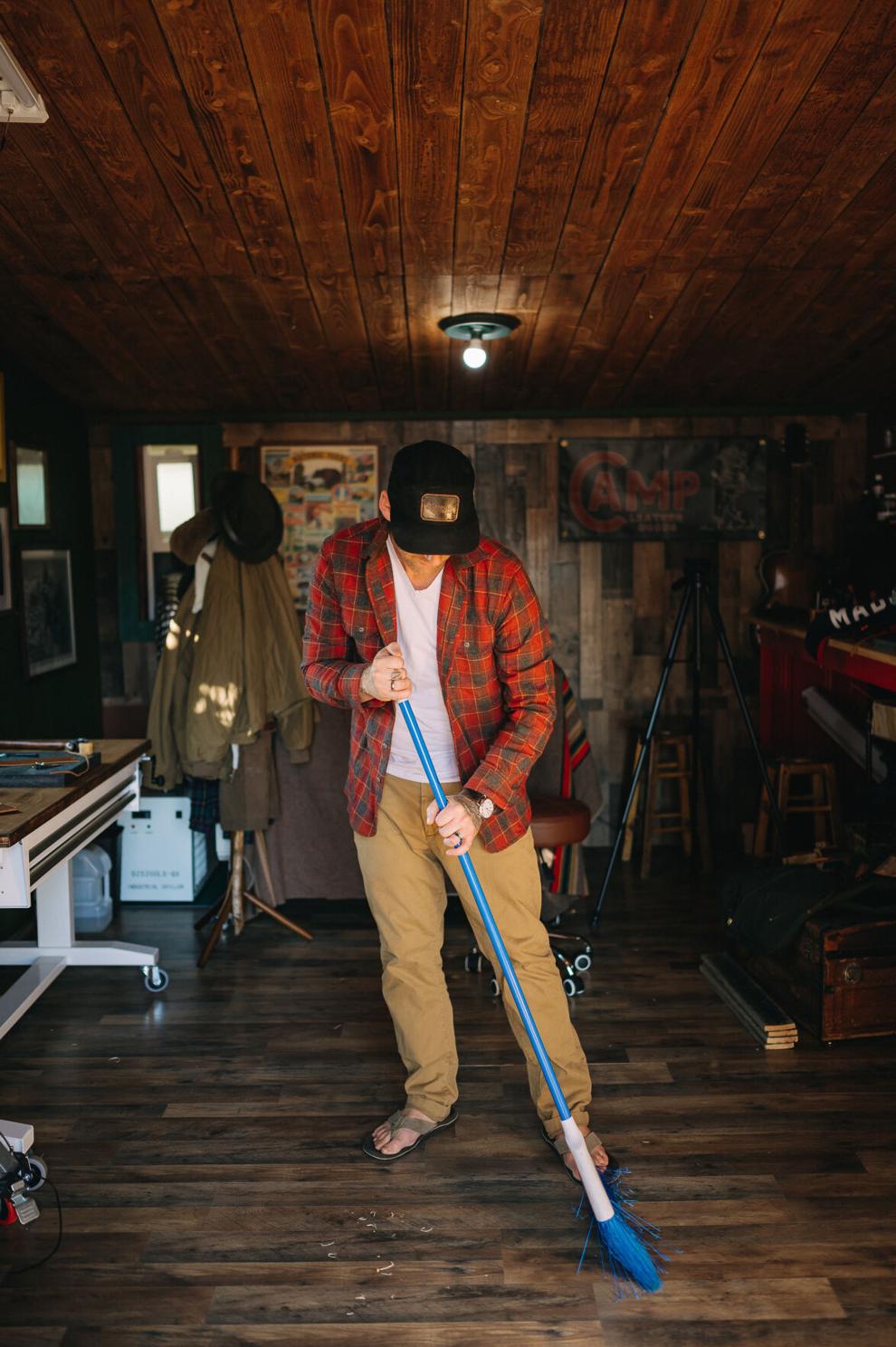 7 p.m. After dinner, I start winding things down. I sweep and clean the shop and lock up for the night.
---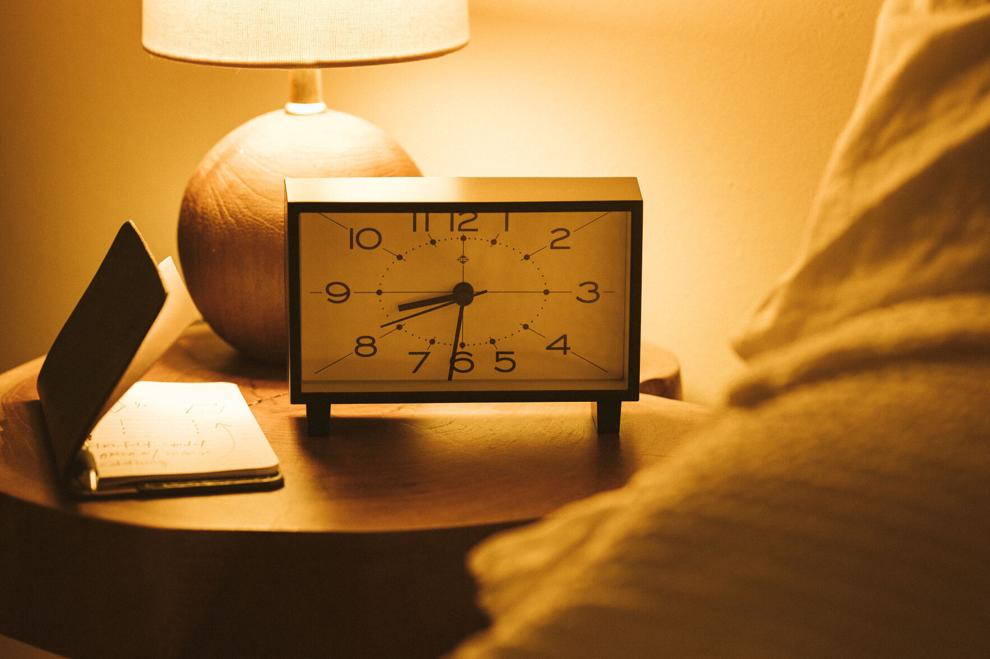 8:30 p.m. Heading off to bed. I know: We're getting old. Tomorrow is another early day.