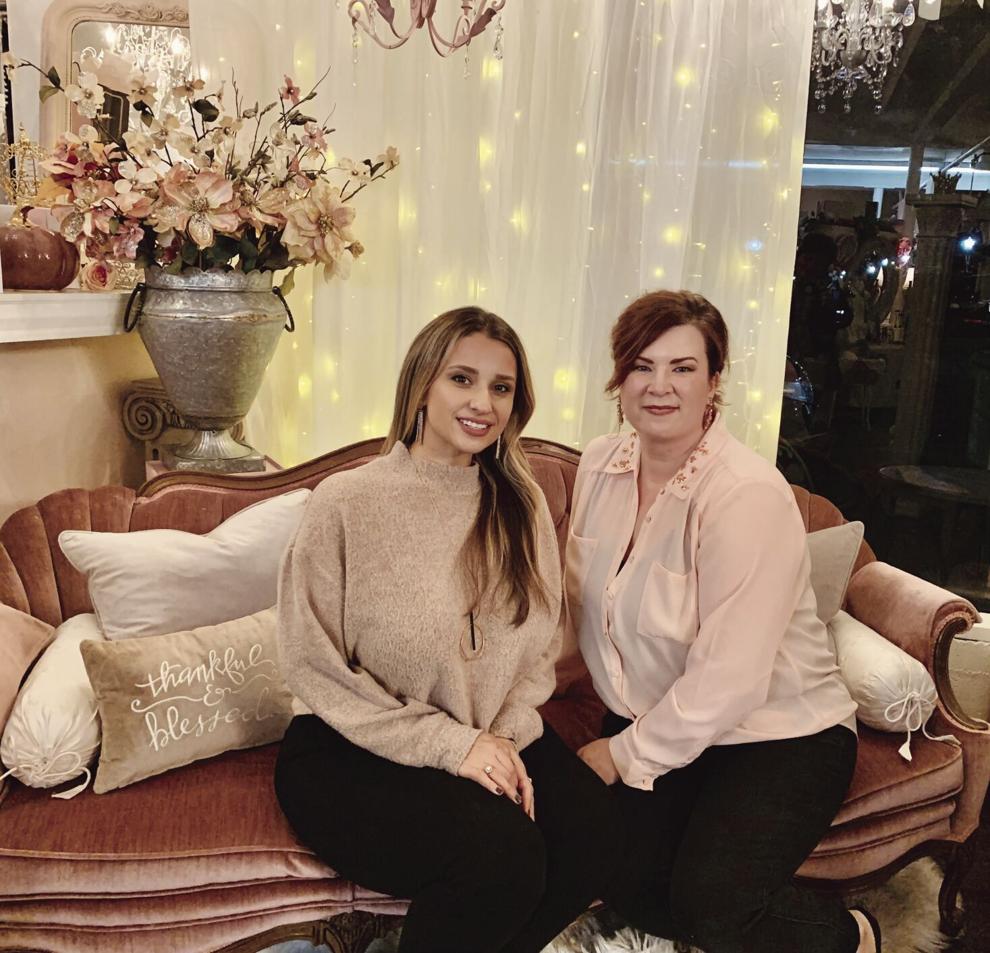 The early days of the COVID-19 pandemic posed major challenges that forced many businesses to close — some for good. However, for Renée Muir and Colette Wilson, it felt like the right time to take over a home décor and gift shop in downtown Puyallup. The two took over The Pink Chandelier in fall of 2020 (and serve coffee and goodies now, too) and haven't looked back. We chatted with them to learn more.
---
What inspired you to open The Pink Chandelier?
We bought The Pink Chandelier in October 2020, when the original owner was retiring. Our biggest inspiration was we didn't want downtown Puyallup to lose such a unique and beautiful shop. We could envision the next level of the boutique to include a cafe where guests experience both shopping and dining in a lovely, relaxed atmosphere.
What inspired the name?
Our guests will notice our namesake pink chandelier hanging in the entryway as they walk in our boutique. It, like our name, invokes visions of enchantment and decadence. We strongly believe everyone that walks in our doors should feel that elegance is attainable, and they are deserving of world-class service.
Tell us about the process.
We opened in the middle of COVID, when many businesses were closing. We knew the shop had a dedicated clientele, but we didn't know how we would be received as new owners. For the most part, we were greeted with open arms by our community. We have added our own personalities to the shop, and it continues to grow into our own dream come true.
What can people expect upon entering the store?
Guests can expect a friendly greeting, the smells of locally roasted coffee and fresh baked croissants, and most importantly a moment of calm while theyexplore our treasures.
How has COVID affected you and/or the business?
In all fairness, if COVID hadn't happened, we more than likely wouldn't have bought the shop. We both worked full-time in the food industry and were single moms. COVID put us in a place where we needed to be creative to provide for our families. Thankfully, the boutique's current clientele and the holiday season got us through our first few months of business until people got to know us.
What's been the most rewarding for you in opening this store?
The most rewarding thing at The Pink Chandelier is the daily opportunity to bring joy and warmth to our community. We have had very emotional experiences in our shop due to how happy people felt. We often hear people sing along with our music, watch strangers become friends, and see hardened hearts melt within our walls. We all want to feel special, and our goal is to make every guest feel appreciated when they are with us.
What else do you want people to know about The Pink Chandelier?
We are thrilled to announce that after two years of ownership, our café is up and running. We presently serve espresso, tea, and pastries. (By the new year) we will be serving lunch and afternoon tea service. We look forward to hosting bridal showers, birthday parties, and other special moments for our guests. This is just a glimpse into what we have dreamed up for this bit of loveliness at The Pink Chandelier.
Find The Pink Chandelier at 121 Meeker St. in Puyallup.