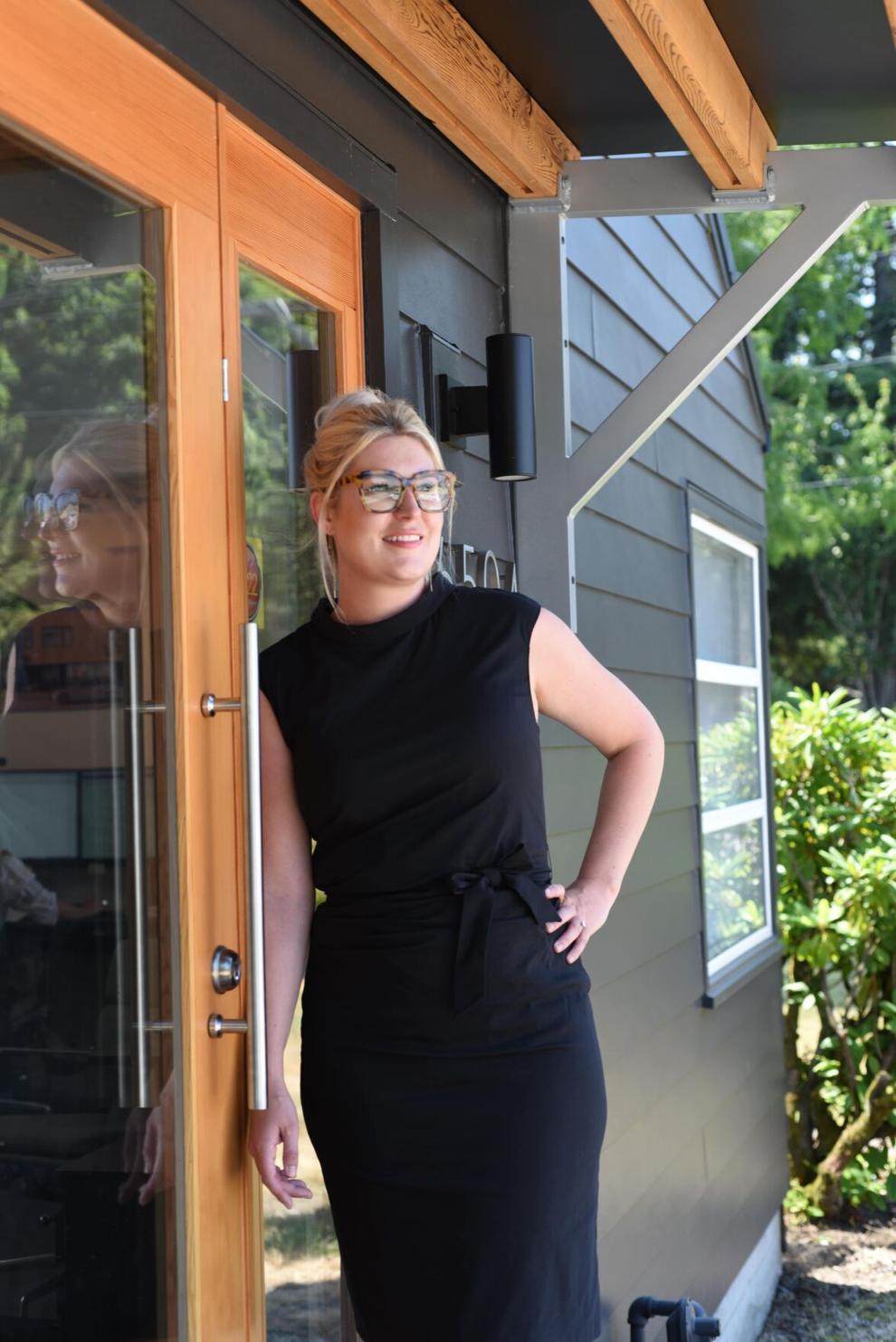 Close to half of students in domestic architectural programs are women, according to research from the American Institute for Architecture.
This statistic might sound encouraging. Data, though, shows the number of women who become registered or achieve leadership positions at firms has not increased at the same rate as their male counterparts.
In fact, roughly 17 percent of registered architects are women — up only 3.5 percent in the last two-plus decades.
At Tessa Bradley's Artisans Group, leadership works to make it a different story for women looking to make a way in their industry. As a fully women-owned and -certified firm with locations in Olympia and Seattle, Artisans Group is an architecture and design firm that does commercial and residential projects with a specialized focus in sustainable architecture.
Artisans Group was founded by Bradley's previous business partner, Randy Foster, as a remodeling company.
"Randy came up with the name for Artisans Group; he was a boatbuilder and carpenter, he liked to work with his hands," Bradley said. "It's also a throwback for us to the people that took time to make things on the planet with great care. It signifies our attentional to detail."
In 2006, Bradley began working for Artisans Group, and from there, she was able to start a small architecture design department, making her way to partner and principal architect.
The daughter of an architectural drafter and professor, Bradley has spent most her life surrounded by the world of design and building. At 15 years old, she took her father's drafting class at South Puget Sound Community College and found that she shared her dad's passion for architecture.
Bradley went on to attend design, and fine art. To support her degree, Bradley began hands-on training at Passive House Institute, gaining skills which she eventually would implement to become an integral part of Artisans Group. Once Artisans Group's founder began considering retirement, Bradley and business partner Roussa Cassel purchased the company and rebranded it to take on designs for Passive House and other high-performance homes and buildings.
"We reopened as Artisans Group Architecture and Planning," Bradley said. "We had a great reputation as designers, and I just wanted to run a straight architecture firm."
Bradley said Artisans Group attracts many women applicants looking for careers in the industry.
"A lot of women apply with us, and I think it's because we try to get the women who walk through our doors qualified and licensed to be on an upward trajectory at our firm," Bradley said. "In my experience, women are not promoted as often as men and are not on the principal tract as often as men are. Even the firms that are claiming and promoting women don't have any sort of women leadership. So, it's kind of a 'put-your- money-where-your-mouth-is' scenario."
Bradley said promoting overlooked and underutilized people in the industry also plays into the firm's mission of sustainability, which includes the pillar of social sustainability as well.
"Instead of trying to get promoted in someone else's game, we formed our own game," Bradley said. "You know the saying, 'Play stupid games, win stupid prizes?' Well, we just said, 'No, we'll be our own firm, make our own rules, and then no one can get to say what we can and can't do.'"
Outside of recently becoming a mother, Bradley created a new group dedicated specifically to women in the architecture industry for the American Institute for Architecture.
This article originally appeared in the September 2022 edition of our sister publication South Sound Business.