The holidays are often a magical time for kids — whether it's receiving presents from Santa Claus or getting to spend time with their friends and families around a dinner table. But for many, the holidays are a sour reminder of the lack of those things. In the South Sound and beyond, there are organizations dedicated to helping children (and their families) year-round, but especially around the holidays.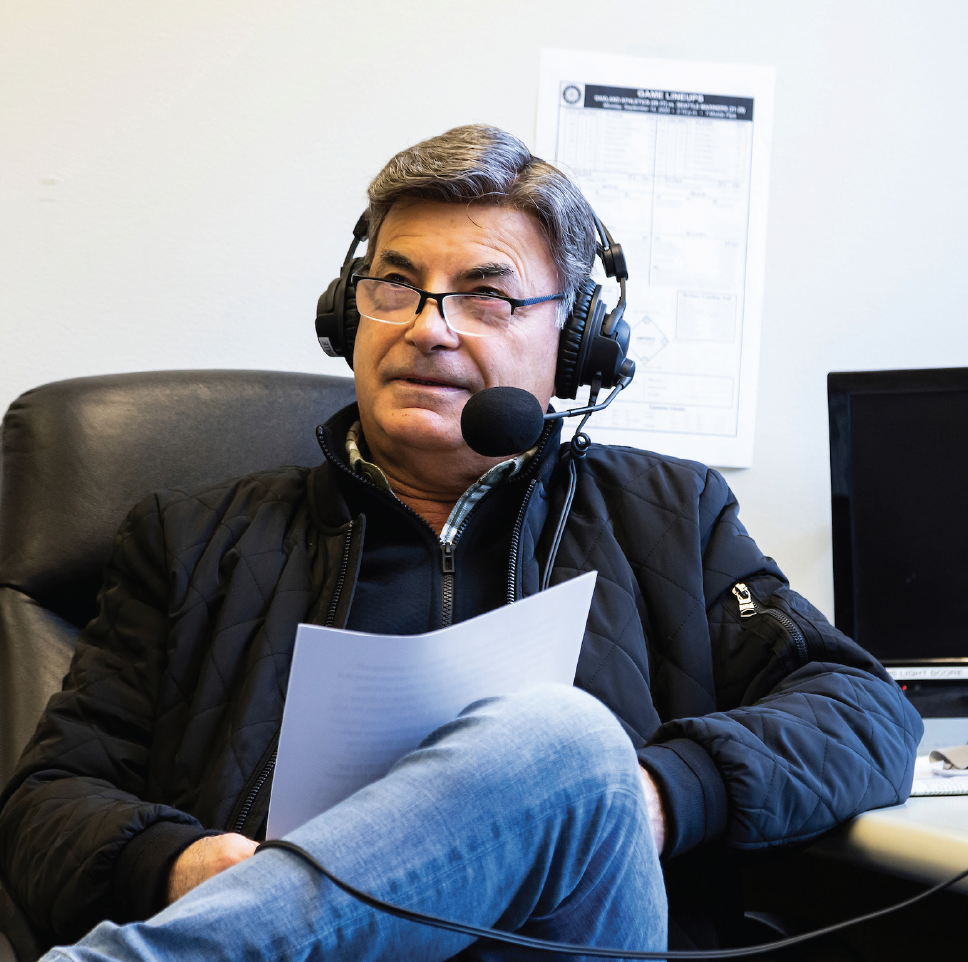 Toys For Kids
It's been 26 years since the fateful night Mariners radio announcer Rick Rizzs and Mariners player Dave Henderson saw a TV news broadcast that stated Seattle's homeless count was teetering at 8,316 men and women. Rizzs and Henderson immediately asked, "Where are the kids?"
This question gnawed at them, and they knew they wanted to do something.
Soon after, Rizzs rounded up the players, and together they raised $18,000 to buy Christmas presents for about 300 homeless children — an effort that later led to Toys for Kids (TFK).
While Toys for Kids is based in Issaquah, it gives toys, scholarships, back-to-school supplies, and more to homeless and disadvantaged kids and their families throughout the state. More than 14,000 are served every year. Rizzs was named the 2021 Citizen of the Year in 425 magazine in May for his dedication to and leadership of the program that brings kids hope and happiness.
"We get to be Santa Claus for these kids," he said. "I remember how excited I was when I was a kid to get a toy from Santa, and now we get to do that for these (families). And we're going to keep doing it as long as we can. We can always do more. Help more. There are so many more kids; there's so many more families that need help, that need hope. I'm glad we can be there for them and help however we can."
Rizzs said that the first year barely scratched the surface in regard to how many kids and families are out there that are in need.
Over the course of the next few years, Rizzs and Henderson expanded and started a small auction selling autographed sports memorabilia. Each year brought in more money to help the kids, but Rizzs said they still wanted to do more. In 1999, Virgil Fassio, commissioner of the Seattle Mariners RBI Club, contacted Rizzs and Henderson, off ering a partnership.
"It was amazing," Rizzs said. "Seeing their faces light up, knowing that Santa showed up for them … it's so rewarding."
Toys for Kids has grown immensely since the start. In 2019, it worked with more than 30 homeless shelters and raised $700,000. That number has grown through the decades along with the nonprofit.
Though it began with delivering Christmas presents to homeless kids, TFK does more. In 2015, it launched its scholarship program. The program helps set high school seniors up for success with school supplies, laptops and/or tablets, and more. TFK also helps the mothers and parents of homeless children. Each Christmas, while the children receive presents, the parents receive a $100 bill.
TFK also treats mothers to a day of beauty, Rizzs said. Throughout the years, Rizzs said it's been an absolute joy to be a part of TFK, and he credits its ongoing success to all of its staff , partners, supporters, and volunteers.
Even with COVID-19 putting a halt to large gatherings, Rizzs said TFK celebrated a successful virtual auction that raised $300,000. Rizzs said TFK is planning to host its annual auction fundraiser in-person this year at the Bellevue Hyatt. Thousands of kids and families have benefitted from TFK over the past 26 years, and Rizzs is proud of that. However, he added that the homelessness problem continues to grow, and TFK can and will continue to help.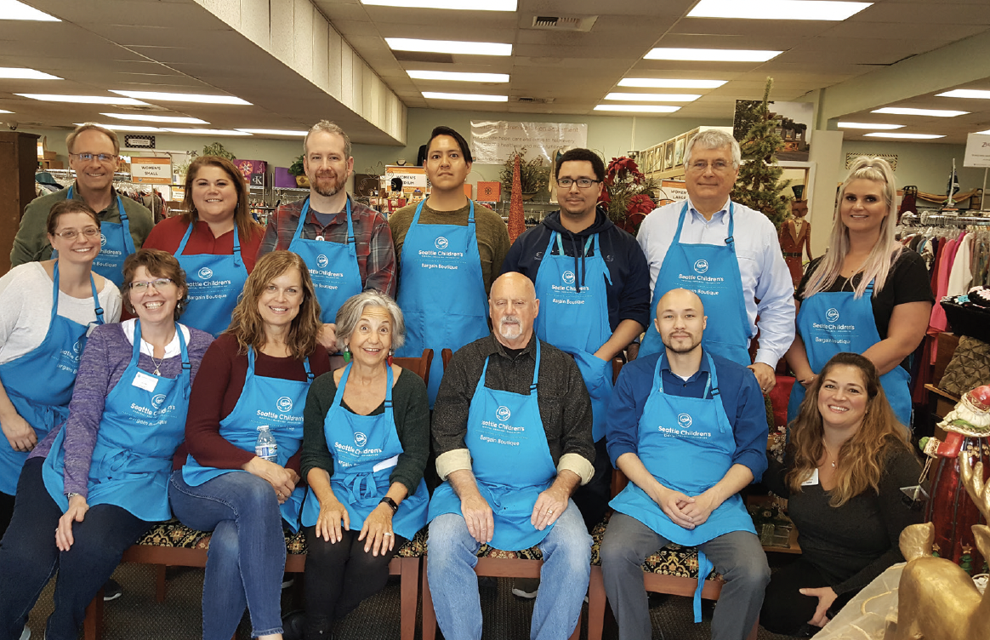 Seattle Children's Hospital Bargain Boutique
It's not often one can honestly say that saving money can save lives. But that's the reality at Seattle Children's Bargain Boutiques. Proceeds from five locations in the state, including Kent, Olympia, Bainbridge Island, Redmond, and Kennewick, go toward the Seattle Children's uncompensated care fund.
Through the uncompensated care fund, Seattle Children's Hospital provided $239,152,000 to help families with medical expenses.
The bargain boutiques live up to their name — these stores are a step up because they get and sell quality pieces, including designer brands. On top of the already-significant discounts, colored tags off er additional savings on a rotating basis. Some clothes and toys also go towards families in need who are patients are the hospital.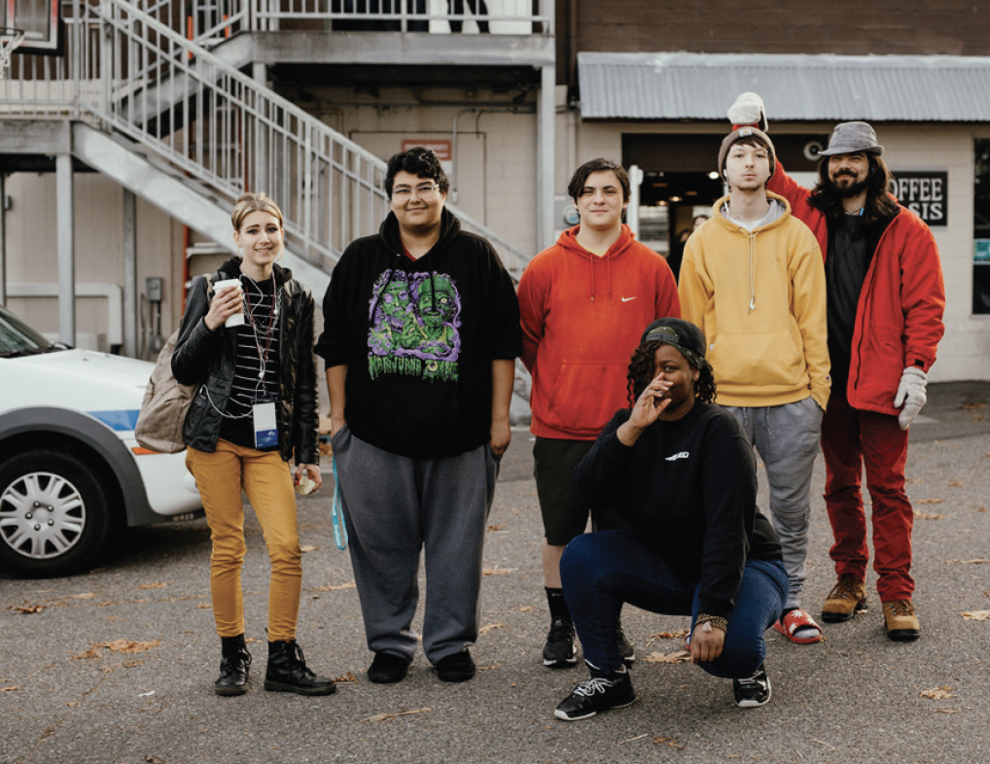 The Coffee Oasis
The Coffee Oasis lives up to its name. This business based in Bremerton (with locations in Port Orchard, Poulsbo, and Kingston) is an oasis for homeless youth in the area. Dave and Cindy Frederick started Coffee Oasis in the 1990s with the mission to empower and help homeless youth. Resources include showers, laundry, clothing, food, drop-in youth centers, job training and internships, mentorship, case management, mental health therapy, a crisis text line and intervention services, shelter, and more. On top of that, The Coffee Oasis uses Direct Trade Beans, meaning the coffee is sourced and paid for ethically.
Toys for Tots
The U.S. Marine Corps Reserve Toys for Tots program collects new toys from October to December to provide holiday gifts to less-fortunate kids across the country. There are several toy drop-off stations throughout the South Sound to make donations quick and easy.
The Wishing Well Foundation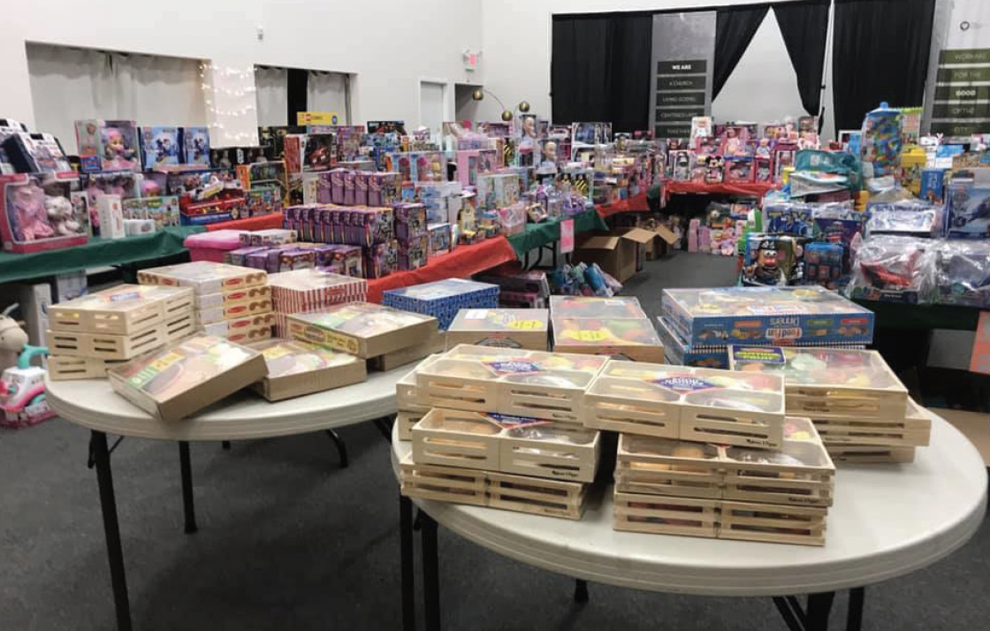 The Wishing Well Foundation provides new and gently used clothing and school supplies to children who are currently placed in the foster care system in Pierce County. It works to provide the clothing, supplies, and experiences unavailable to most foster kids and to retain quality foster homes in Pierce County by addressing financial barriers to accepting foster placements.
Toy Rescue Mission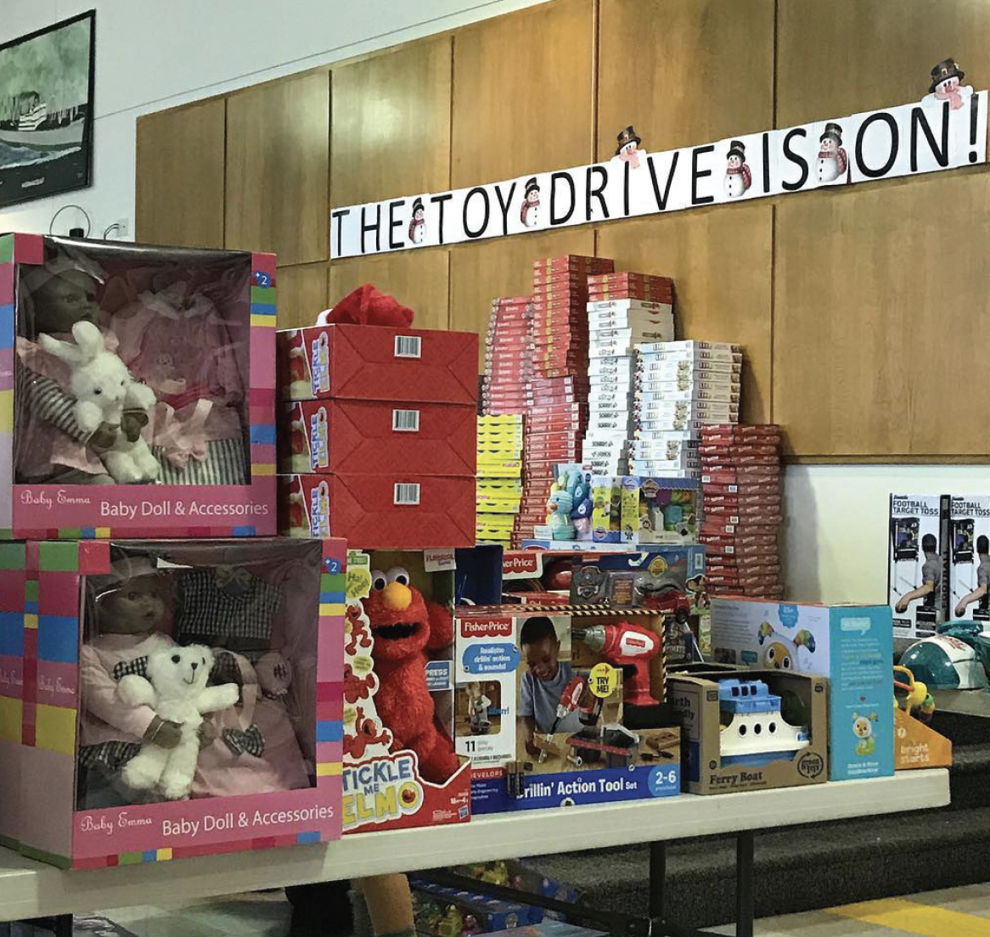 Tacoma-based Toy Rescue Mission refurbishes and recycles gently used toys for disadvantaged children and seniors in care facilities. Karol Barkley started distributing toys out of her own home aft er seeing still-useful toys in thrift stores. Her effort outgrew her home and in 1994 and Toy Rescue Mission became a nonprofit. The organization is almost 100 percent run by volunteers who also refurbish the donated toys. It's located at 607 S. Winnifred St. in Tacoma.
HopeSparks Family Services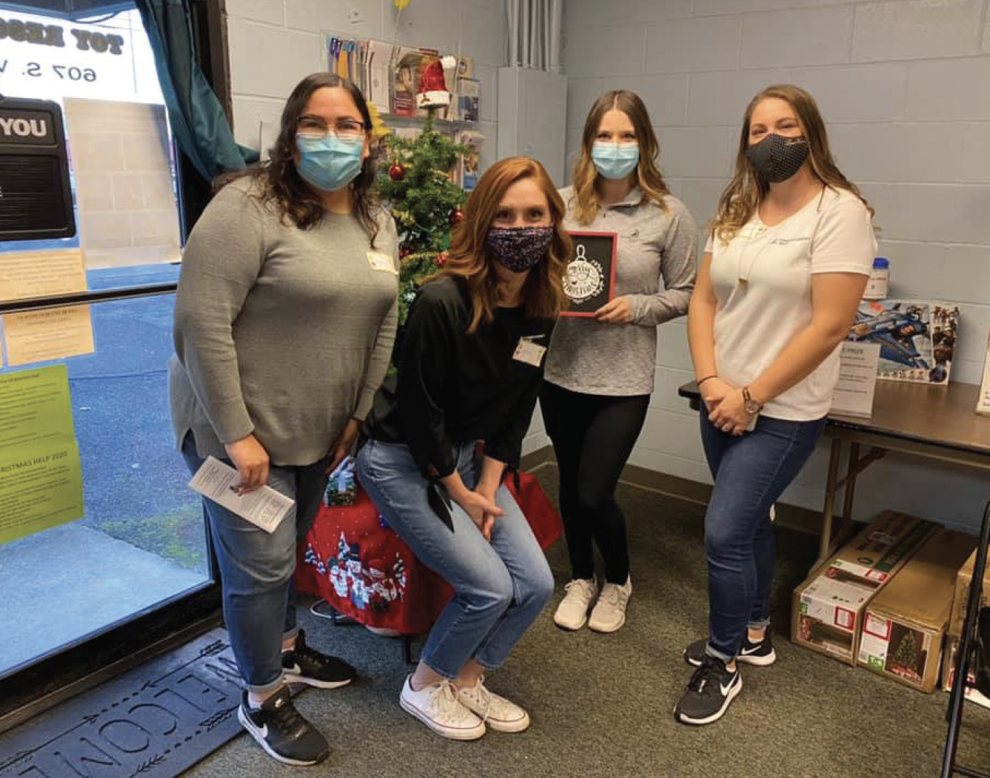 A perfect world in HopeSparks' eyes would be one where all children and families are safe, secure, and stable. Its mission is to strengthen families by inspiring courage and confidence to make a lasting change. The HopeSparks programs serve children and families in Pierce County who face trauma, abuse, and overwhelming life challenges. During 2020, it served 3,923 children and families and provided 20,795 counseling sessions and home visits. In addition, it distributed 15,023 items through our HopesCloset.