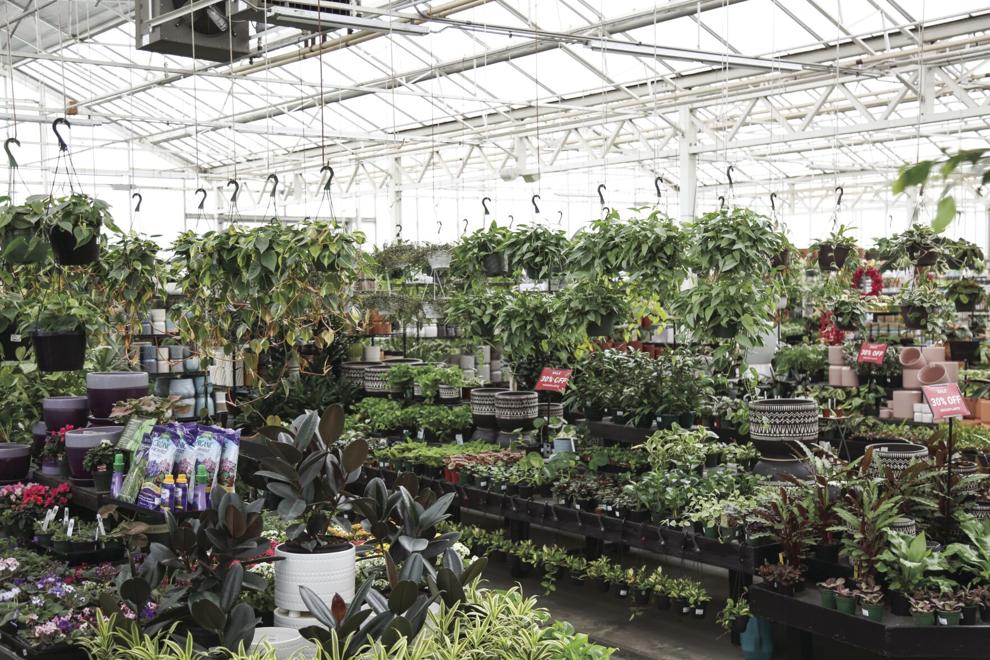 Springtime in the Northwest is like the holidays for gardeners: blooming flowers, veggies and herb starts, and hanging baskets overflowing with color.
We caught up with Addison Gregory, chief operating officer at Watson's Greenhouse and Nursery, to talk about the history of the longstanding South Sound business, what you should be focusing on in the garden now, and why giving back is important to the company, which has two locations: in Puyallup and the Auburn/Federal Way area.
---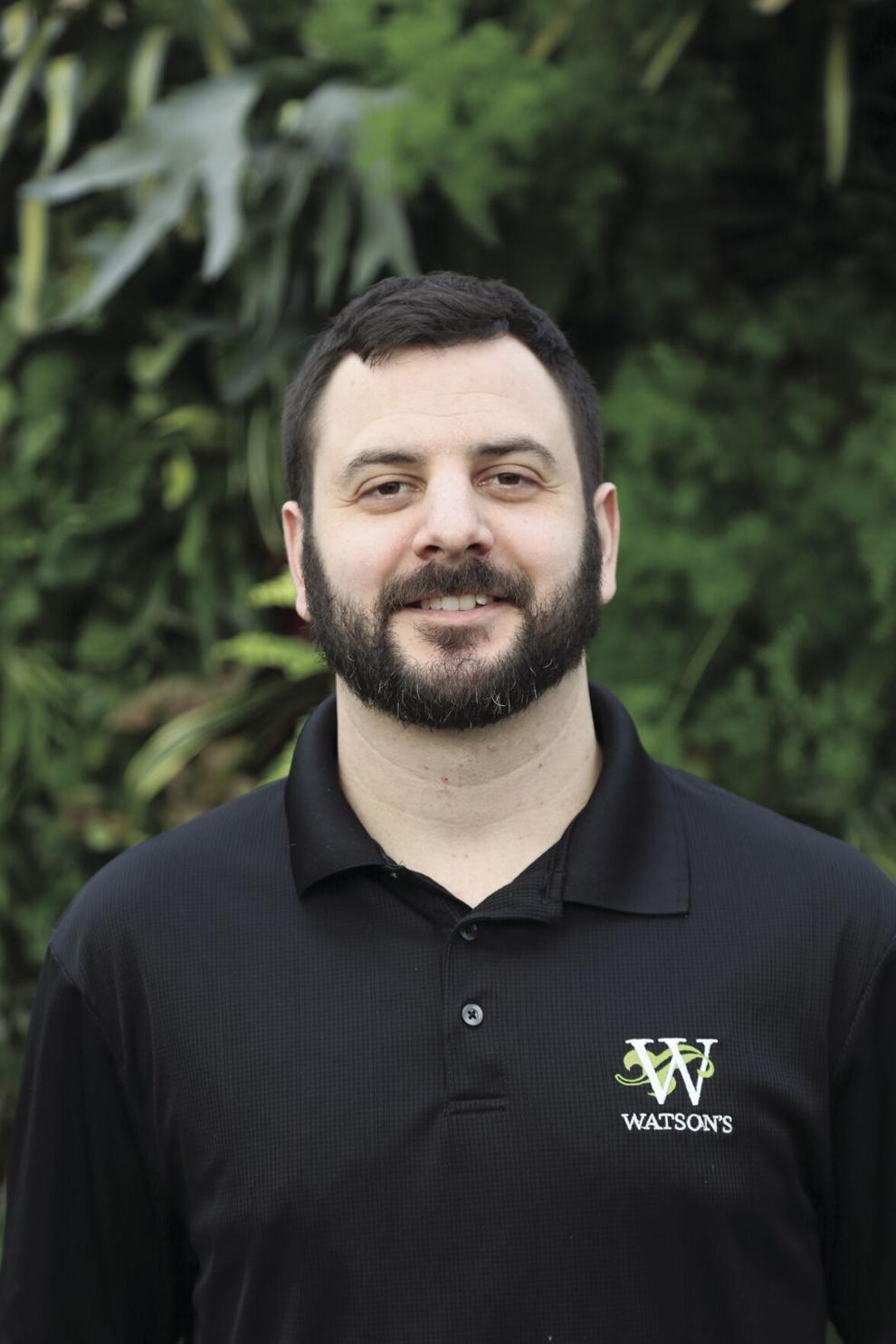 Tell us how Watson's began.
My grandpa, who was a biology teacher at Lincoln High School, started our business by selling U-pick vegetables and spring annuals out of his garage. He started building greenhouse after greenhouse on our property in Puyallup, and in February of 1984, Watson's officially opened for business. Through the years, Watson's continued to add more retail and growing space, and in 1999, chose to make the investment in a large steel and glass greenhouse structure from Belgium, which was completed in 2000. We always joke that our business is Mr. Watson's hobby that has gotten out of control!
What does your grandfather's business look like today?
The company has grown significantly since its beginning, with the second-generation owner, Maidee Watson, as the current CEO. In March of 2021, we opened our second location, in the Federal Way/Auburn area, expanding our footprint.
What makes Watson's stand out from other garden shops?
The mix of home, gift, and garden products create a unique experience for customers. We also strive to create inspirational spaces with our merchandise, which has become a staple of our brand. We also are lucky to have a wonderful, knowledgeable, and passionate staff available to help our customers find what they need.
Where do you source plants?
At Watson's, we grow about 70 percent of our own spring and summer annuals and hanging baskets on-site at our Puyallup store. This has been part of the DNA of our company since Mr. Watson started in his garage in the early '80s.
Why is it important for Watson's to give back to the community?
These last few years were tough for everyone, and the community was so supportive of us as we found new ways to do business. We were very fortunate to be able to serve our customers during that time and hopefully give back a bit of joy and happiness through gardening. A community partnership we have been really excited about is the Nature Play Garden at Point Defiance Zoo & Aquarium. A lot of kids and young families are introduced to gardening through edibles (veggies, fruit trees, berries, etc.), and the Nature Play Garden has been a fun way to showcase ornamental gardening to support pollinators.
What are key things to focus on in the garden at this time of year in the Northwest?
Compost and fertilize. As cold weather subsides, plants will start to break their winter dormancy and push out new growth and will need extra nutrients and valuable organic matter in the soil to do so. We recommend E.B. Stone All-Purpose fertilizer and E.B. Stone Planting Compost for this. This is also a great time to plant colder-weather veggies and herbs, like lettuce, kale, rosemary, thyme, etc. April weather means it is time to refresh those winter containers with new spring color. Ranunculus, pansies, and our Watson's-grown geraniums are good replacements for your winter cyclamen and primroses.
What are some top-selling plants/products gardeners flock to Watson's every spring for?
Our hanging baskets and geraniums are spring staples here at Watson's, especially around Mother's Day. Perennial Salvia, most notably the variety "Hot Lips," is a very popular plant during spring, and the hummingbirds love it. A personal favorite of mine is Japanese maples. I love how unique the varieties and foliage are. I feel like I add a new one to my landscape every year, though I am quickly running out of room.
What else should gardeners be focused on?
Amending your soil is so, so, so, important to having a successful garden. By adding compost and fertilizer to your garden, it ensures your plants will have the nutrients they need to be successful. One tip for people out there with established container gardens is to replace the top 6-12 inches of potting soil, which allows for a fresh start for those spring and summer annuals that will be producing a lot over the course of the season.
What are some current plant trends? What is in store for the 2023 season?
We have been focused a lot on pollinator gardening. Last year, we installed our own small pollinator garden at our Puyallup store and will be promoting these types of gardens in June. Late spring or early summer means that you have all your annuals blooming as well as a lot of perennials, which makes for a great time to plan and plant your pollinator garden.
What are some new garden products in 2023 you are excited to introduce?
For all the houseplant enthusiasts (myself included), we regularly bring in full semi-truck shipments from Florida with some amazing products. Feels like Christmas every time one of those orders comes in. Make sure to check out our social media to see when that product arrives. More specifically, we are carrying a new line of gloves out of Canada that makes gardening gloves out of recycled plastic bottles.
Watson's also offers complimentary personal shopping services to help find everything needed for a successful project. Learn more here.