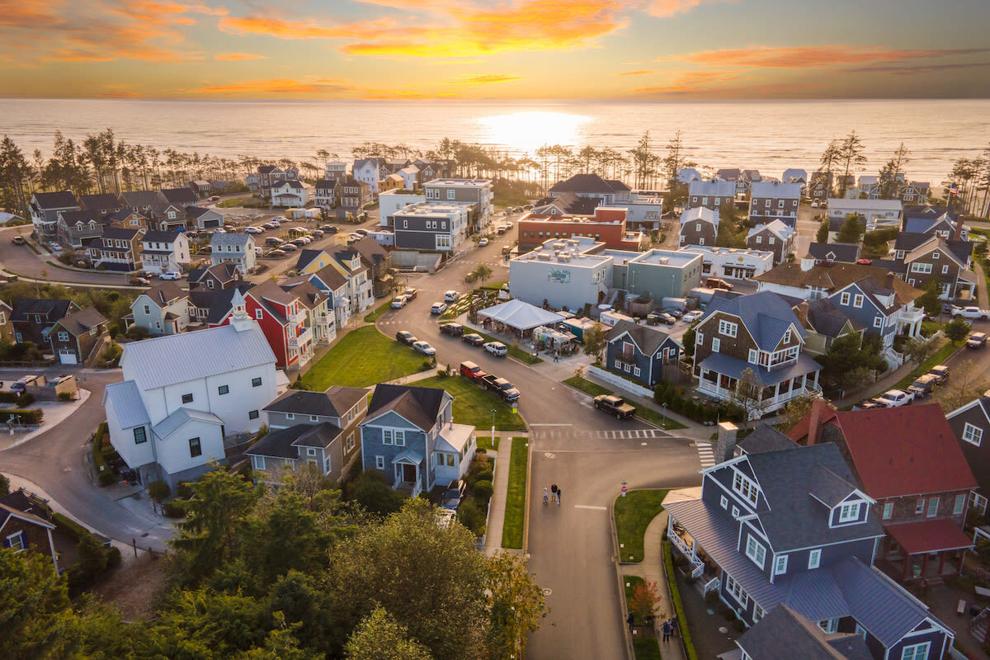 Seabrook is so idyllic that it might, at first glance, inspire skepticism. This planned community on the Washington coast evokes a Hallmark movie's vision of a beach town, abundant in quaint-looking homes with wraparound porches and manicured expanses of grass, trees, and parks that have an almost-drag-and-drop-perfect placement. And it's small enough that after you park your car at the start of a weekend (or longer) getaway, there's no real reason to get back in it until you leave, unless a leisurely stroll or bike ride to another destination within city limits can't be managed.
Seabrook was founded by Casey Roloff, who conceived it as a Northwest equivalent to towns like Nantucket, Massachusetts; Charleston, South Carolina; and, especially, Seaside, Florida.
"Washington had some great places, like Leavenworth, Friday Harbor, Port Townsend — you know, the quintessential destination towns in the state of Washington," Roloff, who spoke to South Sound Business in late August, remembers thinking. "But there was nothing on the Pacific Ocean that was to their caliber, I would say — it was just a major hole in the market we were thankful to discover. We were at the right time in the right place, but we (also) saw something probably the majority of developers didn't see. That was the whole idea of building a town from scratch, basically — creating a 'there' there."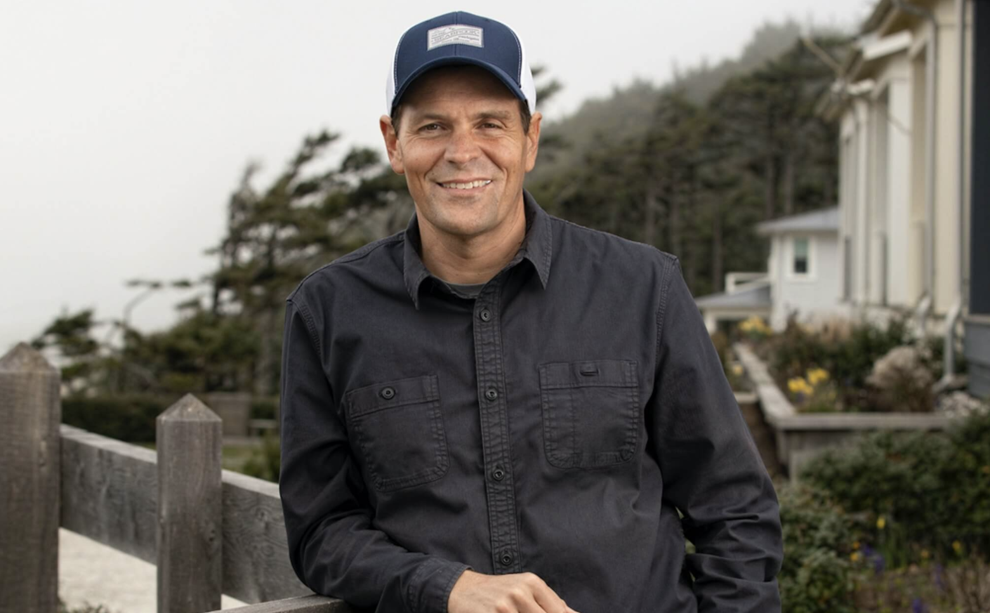 Though Seabrook has been around since 2004 — the year ground broke on the first home — it's seen a significant boost in popularity in recent years as a place to get away for a few days or, for some people, a place to plant roots for the long term.
Since 2019, Seabrook has seen a 132 percent increase in home sales ($31.4 million in 2019 compared to $73 million in 2021), a 66 percent increase in vacation rental occupancy, and a 10 percent increase in merchant sales. (Of the 520 homes currently within city limits, 75 are lived in year-round, and 275 are used as part of Seabrook's vacation rental program.)
Those growth-related stats are ones Roloff largely attributes to the way the pandemic era has caused many people to rethink what they're looking for in their living situations and vacations, particularly when so many once in-person jobs have gone fully remote and other needs can be met by shopping online. (There also are more than 20 restaurants, bars, and merchants on site, plus a new grocery store in the works.)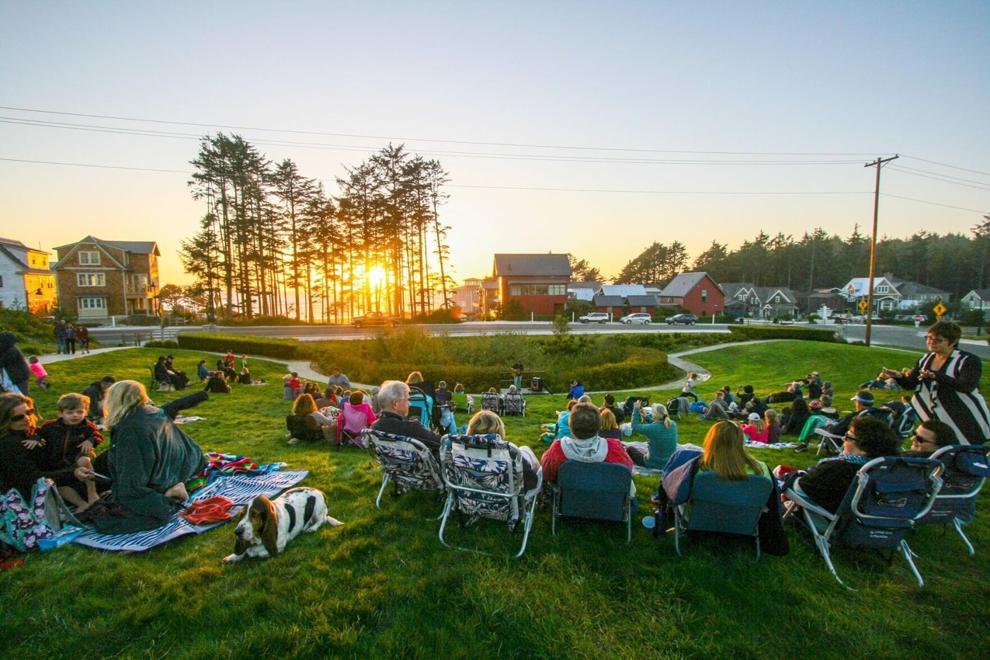 "(Many) people are not wanting to give up the quality of life they had during the pandemic, which is having access to more open space and nature and not the hustle and bustle of driving around town to get everything and go to work," Roloff said. "That's just something that's going to stick."
When people bought vacation homes before the pandemic, Roloff said, deciding whether to buy or not to buy had a seesaw quality. Back then, people confident they'd spend between 30 and 45 days at their new property tended to take the leap. But now that telecommuting has become an option for many workers — and, as a result, made the possibility of spending between 60 and 90 days per year at Seabrook a reality — a wider range of interested clients is willing to make the move.
Seabrook already has an advantage by being within driving distance from many of the Pacific Northwest corporations residents and visitors work for. But with the new remote angle, Roloff says he often sees vacationers spending three or four days at Seabrook as part of a getaway and then sticking around a few more since they're able to work remotely. Most people who stay at Seabrook come from Bellevue and Seattle, with most buyers and guests working for places such as Amazon, Microsoft, Costco, Nordstrom, Google, or Meta, Roloff said.
"What I'm most proud of is creating a place that has become a lot of people's happy place," Roloff said. "I think a lot of people just kind of relax and unwind when they enter the town itself."
Seabrook is on track to become even more people's happier places. Though there's been a slight, and prepared-for, interest rate-related slowdown, Roloff said that Seabrook is continuing to see steady sales in the wake of a 2021 he calls a "unicorn" for the state's hospitality industry, given how many people were essentially "stuck" in Washington because of pandemic-related restrictions.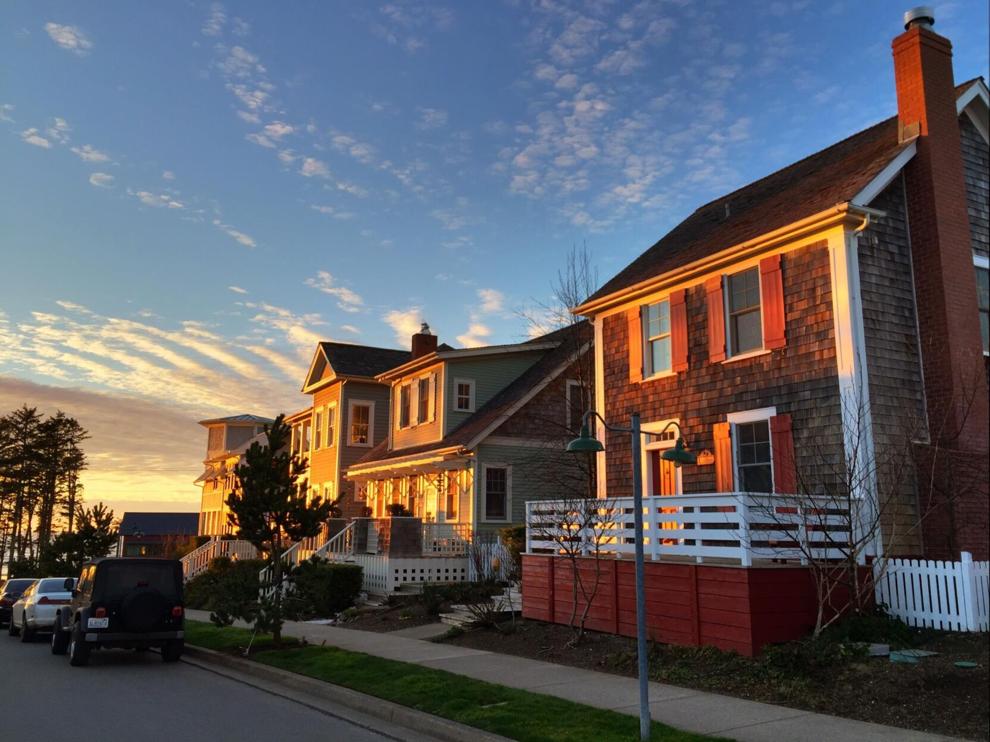 Seabrook will break ground in the first or second quarter of 2023 on the Pacific Landing project, which will offer the Washington coast's first luxury oceanfront residences. Also, the new grocery store and a 1980s-style arcade are due to open next spring. By the end of this year, 70 new homes are anticipated to be completed.
Roloff says that Seabrook, as it's grown over the last nearly 20 years, has proved to be even better than originally envisioned.
"That has to do with the collaboration with our team, our owners, (and) listening to our guests and what they want," he said. "This wasn't just done in a couple years of design — this has been something that's evolved and just gotten better with age and time. … In a time that there's a lot of division, we feel as though Seabrook is a place that people can come to and let all that go and agree on the fact that they love this type of town environment, and the coastal environment. They don't have to think about the challenges that we're all facing."
This article originally appeared in the October 2022 issue of our sister publication South Sound Business.