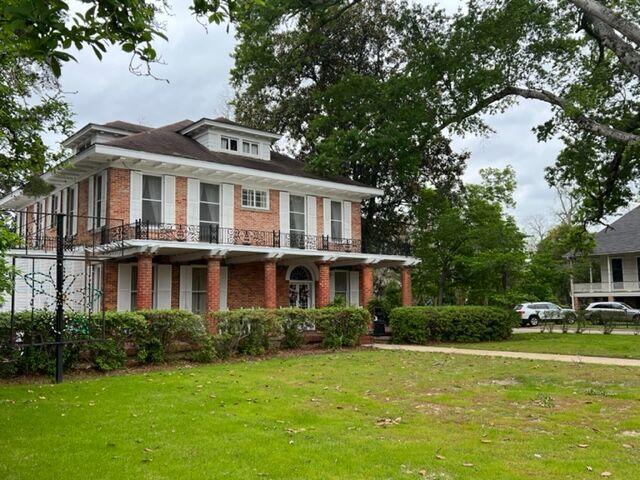 Travis Valbert is a longtime fan of the film Steel Magnolias. He first saw it as a teen while housesitting. 
"That night I watched it for the first time and instantly fell in love," he said. "Over the last couple of decades, I have probably watched it 200 to 300 more times."
From its representation of strong women to its scenery and small-town charm, he said he loves everything about it and calls the film his "happy place."
"I am a huge admirer of strong females. They make up my friend group, my mother, my grandmother," he said. "The movie is made up of a lot of those, so it really spoke to my heart."
The Tacoma local, who owns and operates GardenSphere in Proctor with his brother, has always dreamt to one day visit the iconic house located in Natchitoches, Louisiana. His dream came true this year.
Valbert and a friend booked a reservation at the house, now a functioning bed and breakfast with five bedrooms — each named after characters in the film (Shelby, Clairee, Ouiser, Jackson, and Annelle).
It was everything Valbert  hoped it would be and more. From enchanting tree-lined streets and clean, well-kept yards to warm breezes and Southern hospitality, it was like being in the movie.
Each guest room has its own bathroom while visitors share the living room, parlor, kitchen, and dining room — where many iconic scenes were shot and remain exactly as they were in the film.
Guests are treated to a delicious home-cooked meal by Mama Rose every morning at 7:30 a.m.
"You sit down at the dining table with other guests for homemade hashbrowns and eggs, and the most amazing biscuits I've ever had in my life. There's coffee and juice from a carafe with magnolias painted on it. Just romantically enchanting all the way around," Valbert said.    
Maps marking additional film sites can be found online or right in town so visitors can make their way on a self-guided Steel Magnolias tour to places like Truvy's Salon, or the home of Annelle or Clairee, to name a few.  
Find out more here to check the Steel Magnolia house off of your bucket list.