Most of us have worked at or attended an event virtually by now. Jamie Herring of Herring Design helped homeowners design their Gig Harbor home with the help of technology.
"Since the homeowners had moved farther away from me, we did all the design selections and space planning via conference calls, text messages, email, and FaceTime," Herring said. "Collective mood boards and floorplan design continued to evolve and grew as the project moved along. Once pieces were ordered, I would drive to Gig Harbor to set and place the furniture and décor objects. Our process was so easy, fun, and felt as if I had known my clients and their children my entire life. We had so much fun in setting up the home — and it still took my breath away every time I walked in."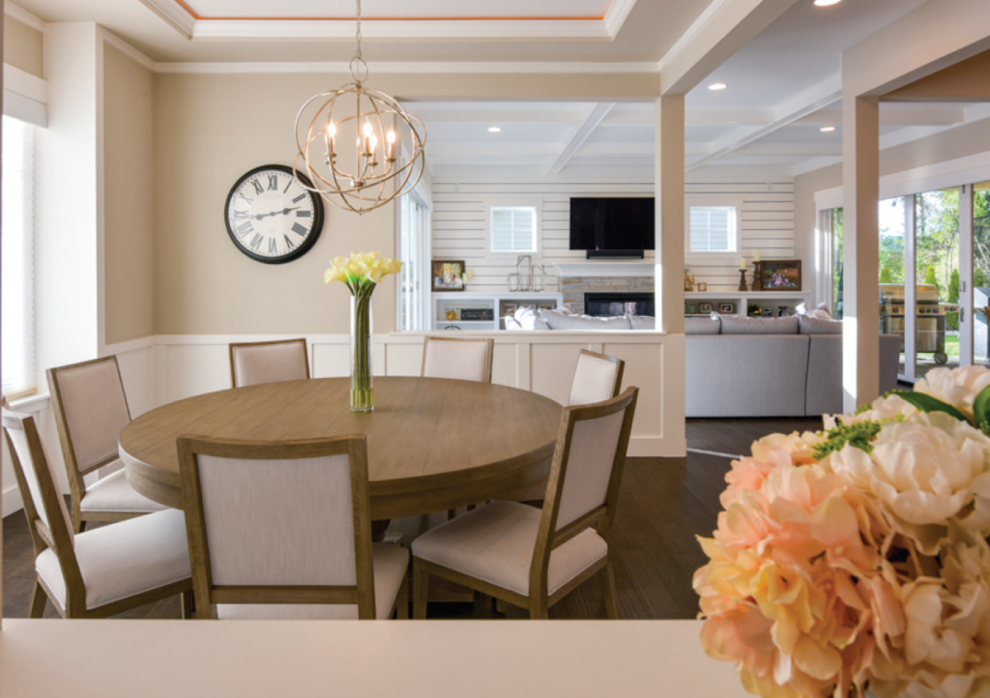 The Blueberry Ridge home is a spacious 4,594-square-foot house in a quiet cul-de-sac with four bedrooms, five bathrooms, a bonus room, and office. The homeowners are a younger couple with young children. He's a software sales executive, and she manages their rental properties. The home was built in 2017, and Herring was hired to design it.
"As a designer, it is always my goal and vision to give my clients the dream end result for their homes. It makes my heart beam with excitement when I can hear and feel their enthusiasm for the end result. But what makes me even happier — is that I help them with design for their future needs," Herring said.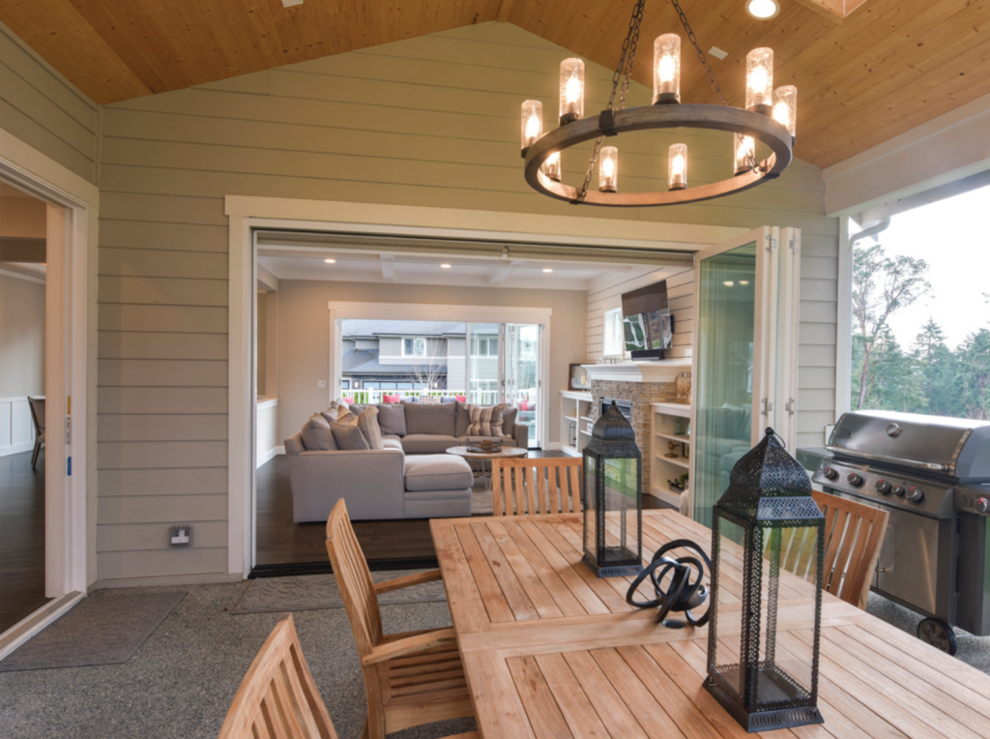 The successful partnership with the designer and the homeowners began with a walkthrough of the empty home after it was purchased. "We walked through the house and just took in all the details of the home," Herring explained.
After that, she talked to the homeowners to learn more about their goals, and to break down the design elements for each room, starting with lighting and fixtures and furniture and getting it all to work together with materials and textures considered.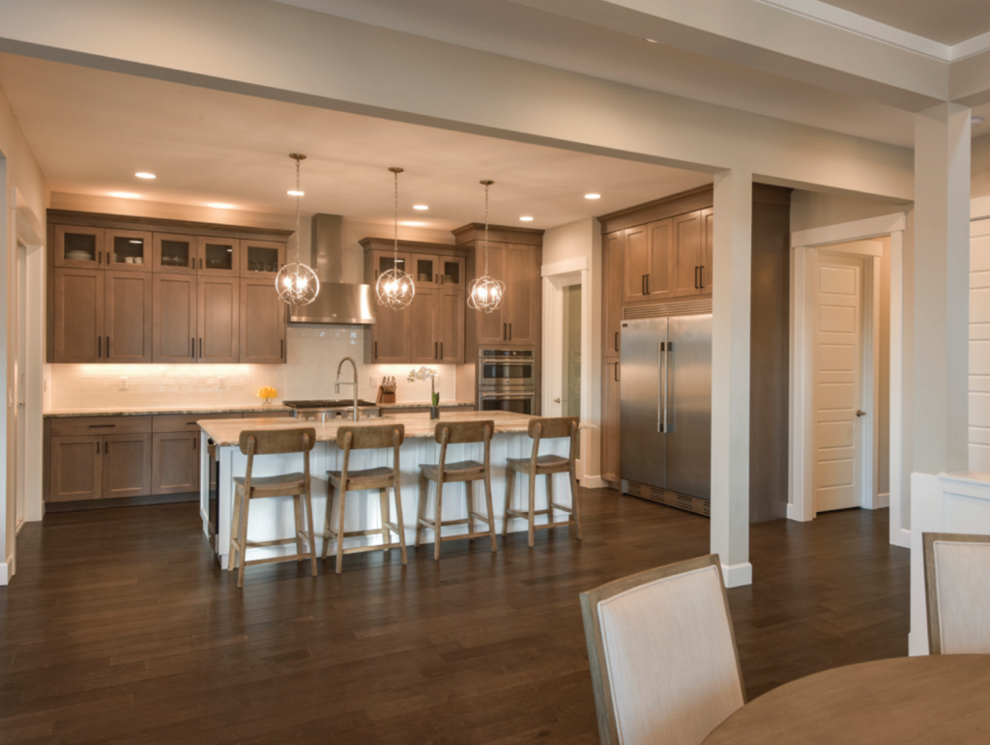 The homeowners wanted the furniture to look nice and also stand up to their growing kiddos and furry friends. In a nutshell, everything chosen needed to be durable.
"I feel as if I have really helped them find their own 'design niche and style.' This gives my clients confidence, that even if I am not in the same vicinity as them, they are secure in knowing through the design style I have taught and brought out in them, how to implement for future changes," Herring said.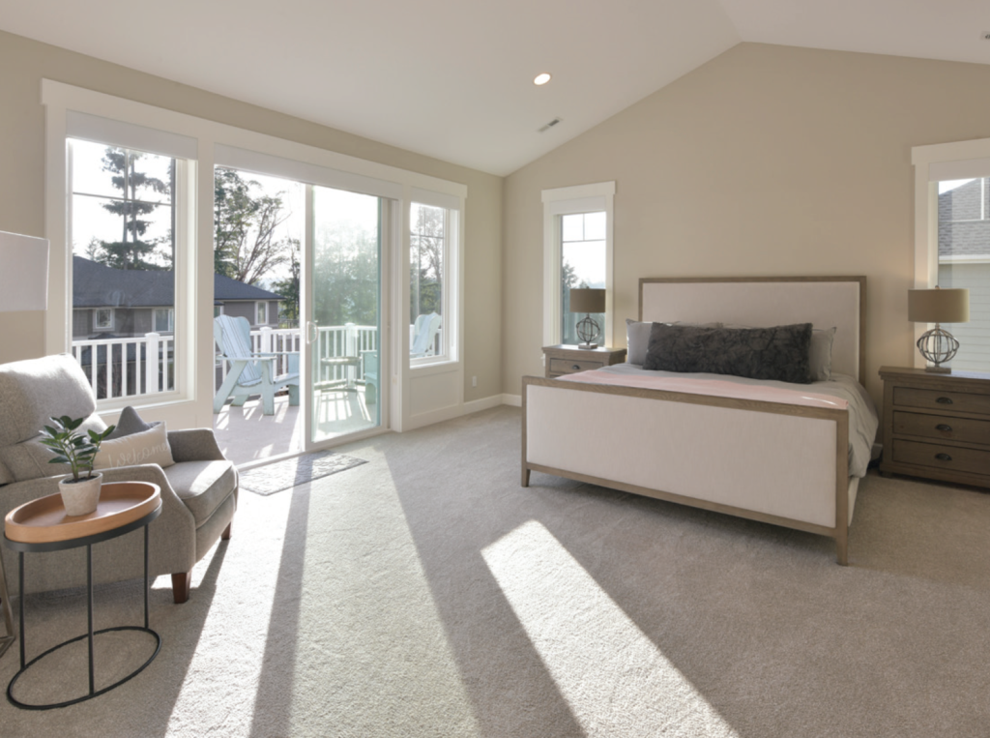 Resources
Interior Designer: Jamie Herring, Herring Design, Lynnwood, herring-design.com
Builder: Hendrickson Construction Co., University Place, henricksoncc.com