No doubt about it — the easier route would have been to tear down this Bellevue home built in 1978 with its outdated sunken floors, different-height ceilings, and choppy layout.
But new doesn't always means better. The results speak for themselves.
The homeowners looked to Tod Sakai and his team at Sockeye Homes of Kent to help them transform it, meld it with a newer addition toward the back, and preserve its history. Seems like a tall order, and it was — and that's why it was selected as our sister publication 425 magazine's Remodel of the Year.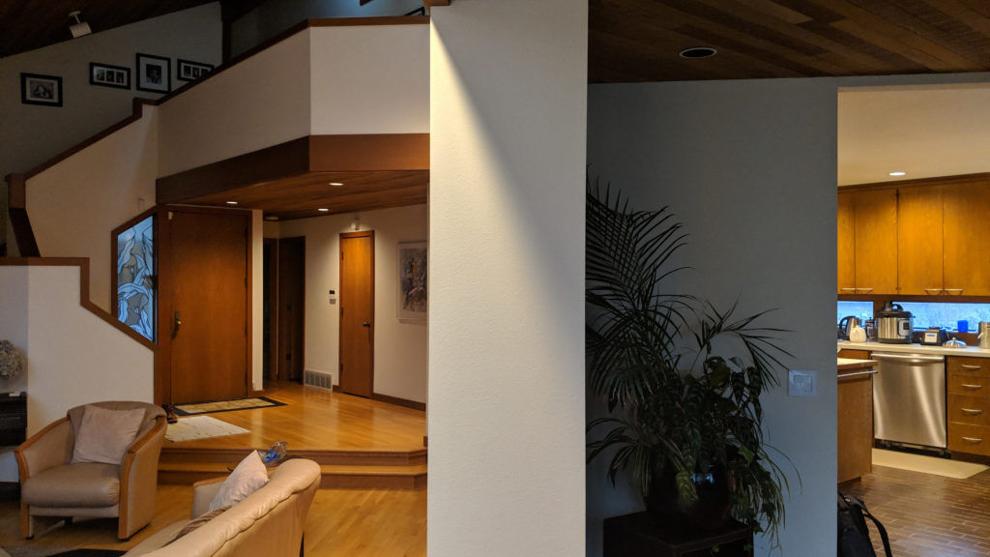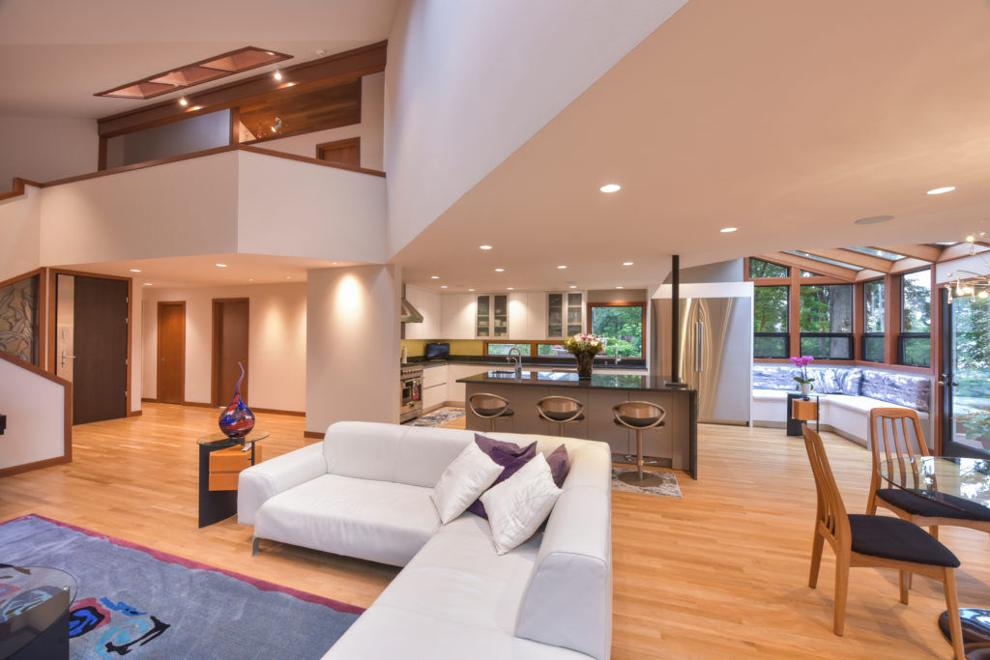 Preserving this particular home was extra special. It was designed and lived in by Glenn "Dutch" Duarte, a Pacific Northwest architect known for his eye for design and his passion for historic preservation. Duarte was a Washington State University graduate and died in 2013 at age 61. However, his legacy is strong, as most architectural students in the state know his name, and his works often are used as examples of a bygone era.
"The point of this remodel was to open the kitchen up and make one big great room space," said Sakai. "Because of structural challenges, we had to put in multiple large beams, including steel, to make it work."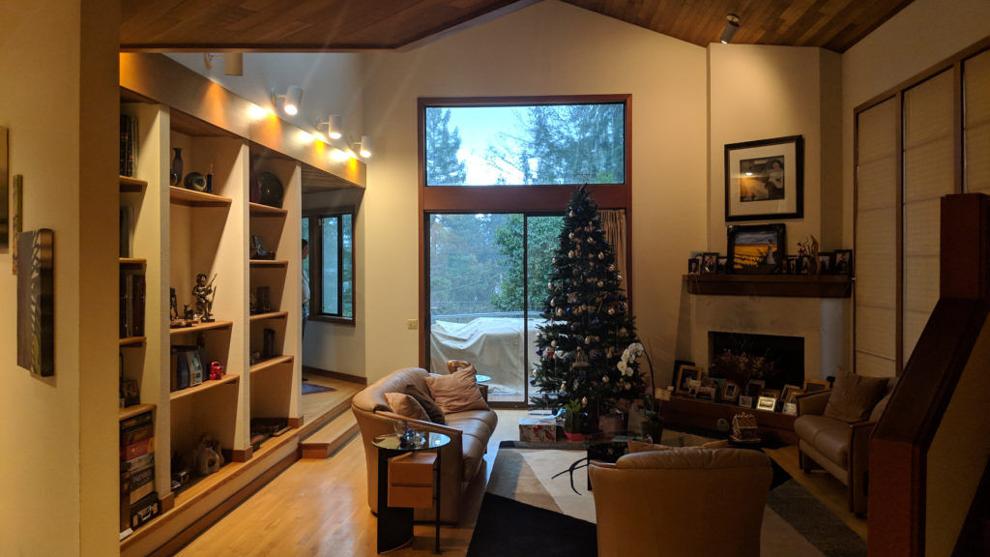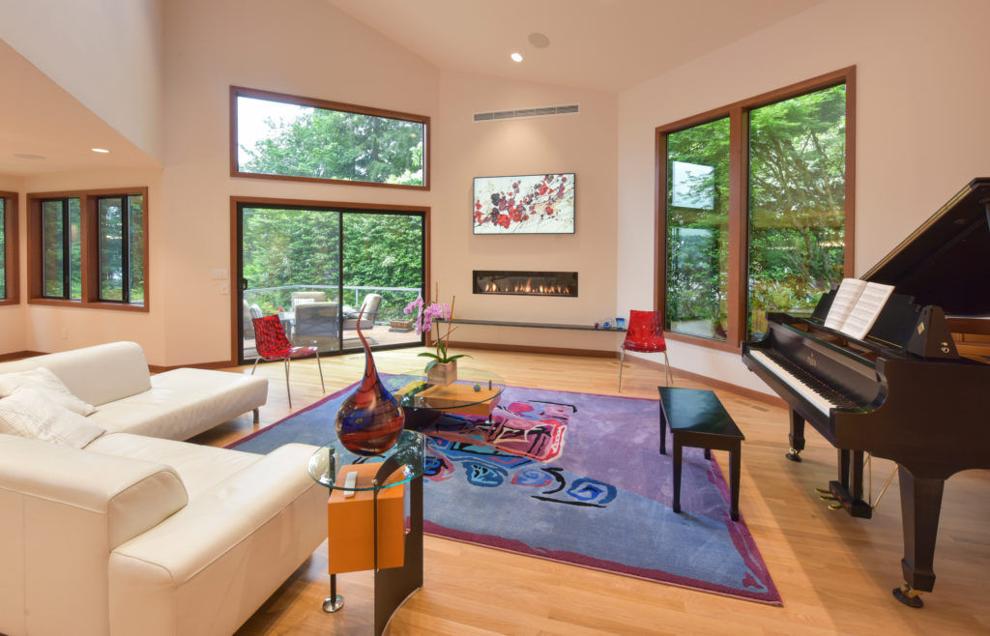 The area that was remodeled spanned about 1,200 square feet. The open feel of the space was achieved by complicated framing, creativity, and vision. "We wanted to make sure to enhance the contemporary theme Dutch originally had in mind. However, we needed to update it to 2020."
One of the highlights of this project was being able to preserve the home's history, while making the space functional for the current owners to entertain friends and family.
In addition to trying to do all that, Sockeye Homes helped smooth the transition between the older area of the house and a new addition that was added a handful of years ago. "It was like two different spaces," Sakai said. Where other building professionals scratched their heads at how to approach the job, Sakai saw a diamond in the rough.
It took about eight months to complete, and then Sockeye Homes did another two months of add-on projects for the couple, one who is a tech worker and the other an artist.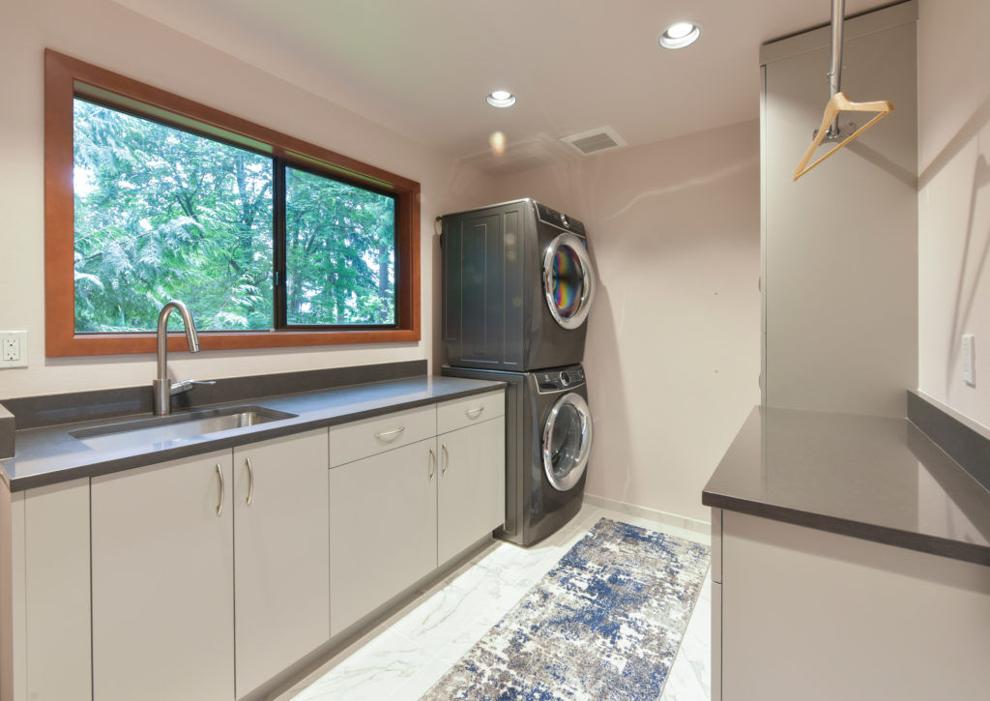 Sakai said it was an honor to work on this home and was glad the homeowners wanted to save it.
He said more clients are coming to the table with questions like: "How do we, in our area, preserve the history by not tearing down the houses to make way for the new? How do we protect the environment by keeping the elements that can work or be enhanced while preserving natural resources?"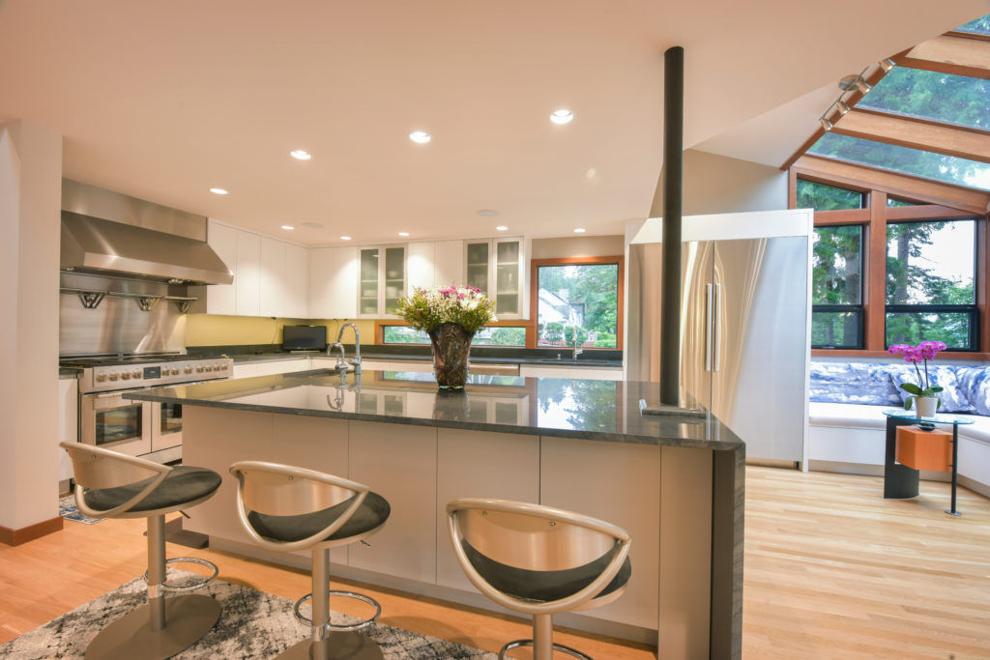 Since COVID-19 hit and more people are home, Sakai has been fielding a lot of inquiries about additions and remodels. "Our clients realize that there will be a lot more time spent at home (maybe even after the pandemic)," he said. "So, the way we live in our homes is changing. Home is a place to enjoy your family but also needs to function with updated features, so it is an effective place for all the new high-tech needed for both entertainment and work."
Valuing preservation and designing spaces to fit a lifestyle — we'd say Duarte was ahead of his time on both fronts.
Thinking About a Remodel?
If you are at home watching HGTV and thinking of becoming a DIY warrior, you might want to think again. Here are some words of wisdom from Tod Sakai of Sockeye Homes if you are considering a remodel.
1. Follow the Rules
Make sure to have the proper land use and building permits before you (or whomever you hire) get started.
2. Don't Touch It
People have torn down homes to make way for new homes only to find out that they now can't build a new home there. Leave the existing structure alone until you do your due diligence and have a plan. You may have to ask for variances, etc.
3. It's Pretty on Paper
Design is only one aspect of a project. Find someone (or a team) who can map out the whole plan to get to the end result. Understand the scope of the entire project including the things you can't see. For example, is the home on a septic system? Can it handle a new mother-in-law suite? (See rule No. 1 if you are thinking of bypassing the details like that). 
About Sockeye Homes
Sockeye Homes approaches projects holistically. Whether building new or remodeling, transparency is paramount. Sockeye Homes offers both custom construction and fixed-price package construction options. Learn more at sockeyehomes.com