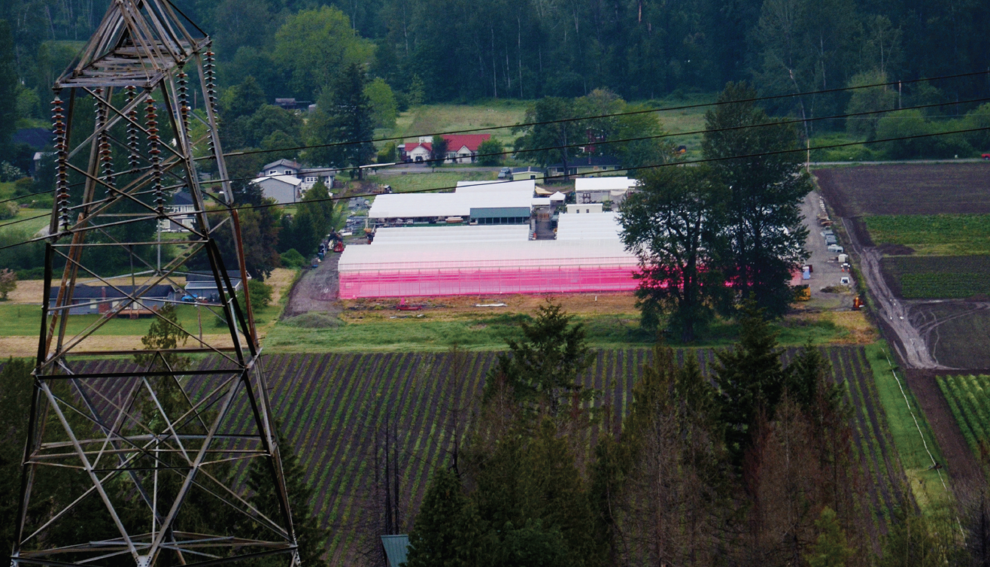 "Pink sky at night, sailor's delight; pink sky in morning, sailors take warning."
The old seafarers' adage said to derive its roots from biblical context, supposedly useful in predicting unfavorable weather conditions, isn't necessarily accurate for residents of Sumner, who in recent months have observed a pink glow in the vicinity of Sumner's agricultural district.
Sumner residents and passing motorists began reporting sightings of an eerie pink glow on the horizon in December. Mystified, some took to social media, posting photos and sending queries about this puzzling light.
As it turned out, the blushing horizon was due to none other than a hydroponic greenhouse operated by DeGoede Farms, whose growing lights just happened to be in the pink part of the color spectrum and reflected up into the Pacific Northwest's typical winter cloud cover.
"It was kind of like everyone was joking about it," Ben DeGoede, greenhouse operations manager and third-generation Sumner farmer, said of the lighthearted and playful social media rumors he observed. "(They mostly included) pot farms or T-Mobile."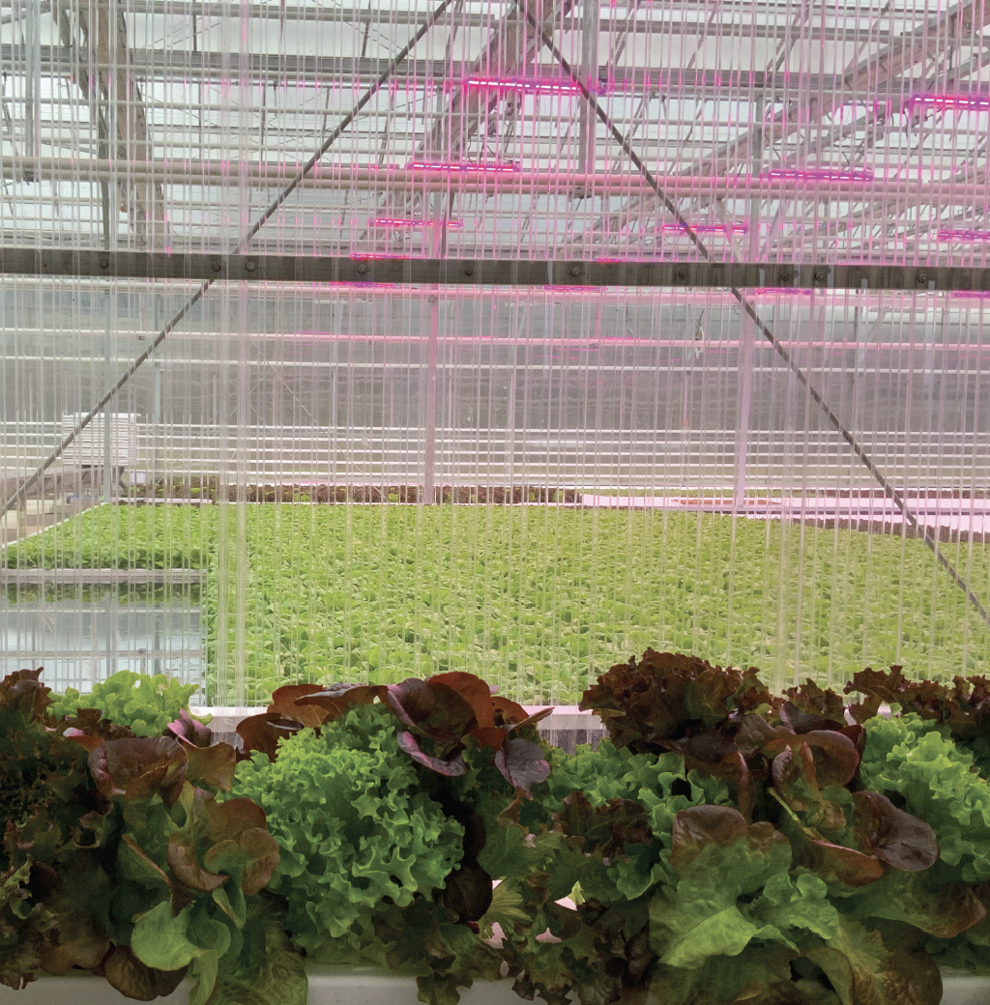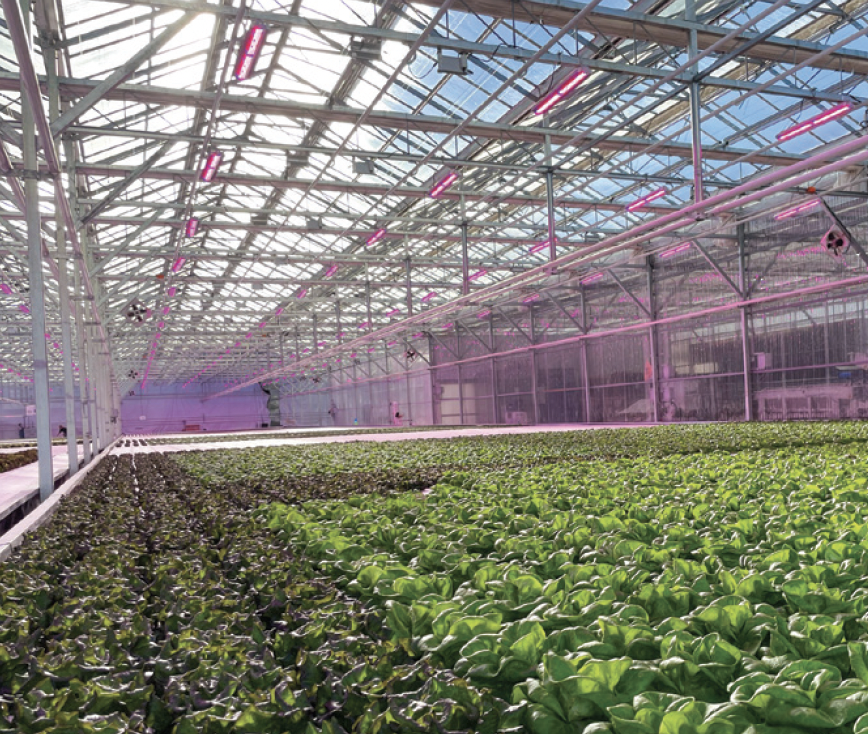 DeGoede Farms isn't the only Washington greenhouse that has left neighbors speculating on everything from raves to the paranormal to military conspiracies and gas leaks. A 2018 report from KOMO News publicized one such instance in Eastern Washington near the Tri-Cities, where a local denizen followed a similar luminescence in Finley to its source and discovered a cannabis-growing facility.
"We thought maybe the bar that's out there was having some kind of party," local resident Alisha Dickenson told KOMO at the time.
Despite all the speculation surrounding the possible source, DeGoede said the farm hasn't received any complaints. "I was just surprised (the response) was positive," he said.
This isn't the first time the City of Sumner, which has a robust agricultural history, has seen a farmer trying something new, thereby causing neighbors to investigate. According to Sumner communications director Carmen Palmer — who is quick to point out that technically the DeGoede greenhouse is just past city limits in unincorporated Pierce County, but still is considered part of the Sumner community — the past seems juxtaposed with its present and future.
"Over 100 years ago, Henry Knoblauch, a farmer, saw smoke coming from a root shack of an old German farmer named Bill Dodson," Palmer told South Sound during an email exchange. "(Knoblauch) thought (Dodson) was smoking salmon and later realized he was forcing rhubarb to grow early. That started the entire hothouse rhubarb industry that still exists today."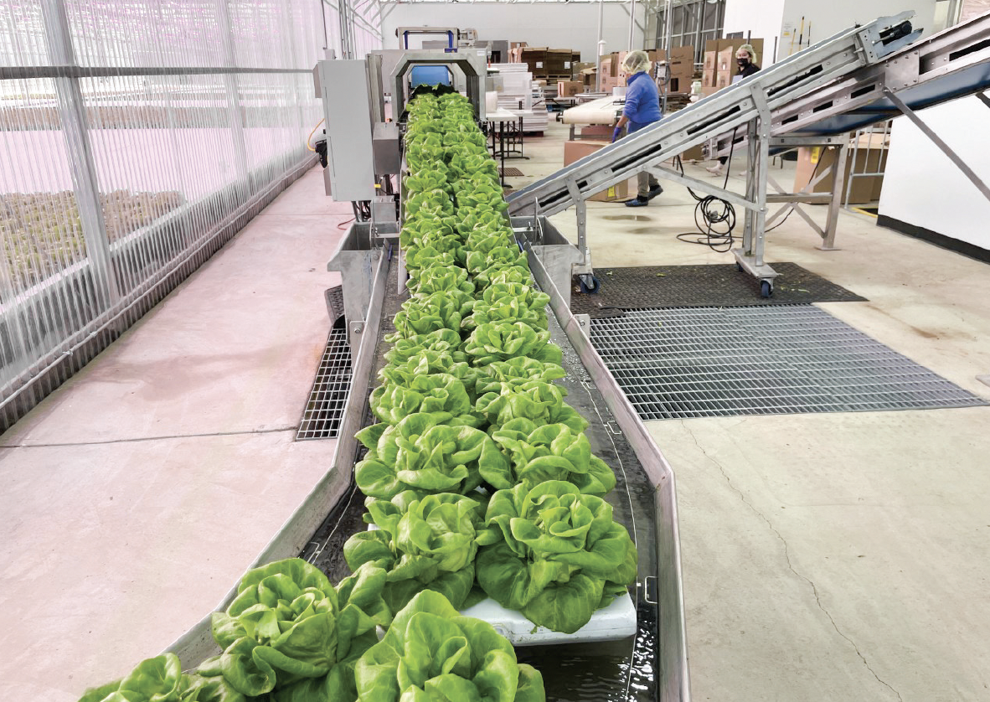 The added benefit of this public curiosity, according to both Palmer and DeGoede, is that it provides the opportunity to talk about hydroponic greenhouses, tech in agriculture, and the DeGoede family legacy in and around Sumner.
DeGoede's grandfather, John, left war-torn Holland and emigrated to the United States in the 1950s. First alighting in the Skagit Valley, John later brought tulip growing to the South Sound, establishing DeGoede Greenhouses in 1968. In the 1980s, John's sons Ben Sr., Phil, and Paul established their own partnership, known as DeGoede Brothers, which still is in operation today.
DeGoede Farms, the controlled-environment agriculture arm of the business, was established in 2016. In addition to growing the fl owers and herbs sold in the family's garden store, DeGoede Farms uses its hydroponic greenhouse to produce lettuce.
Why hydroponic?
"There's a need for it," DeGoede said during a late-April tour of the greenhouse while pointing to equipment that helps to capture rainwater. "The thing with field-grown crops is, it's so variable with water … and if you follow environmental policy, water is going to be a big problem now in the rest of our lives."
The fact that DeGoede and team can grow approximately 5,500 heads of lettuce on the hydroponic pond per week with a growing time of only four weeks also doesn't hurt. No harvesting, no tilling of fields, no back-breaking labor. Just placing seedlings in buoyant sheetlike rafts, waiting the prescribed weeks, and plucking full heads ready for packaging.
And remember those pink lights? They're on automatic switches that adjust based on how much sunlight the plants see per day.
"With (this) greenhouse, you can just go from in the winter using lights and then in the summer just using the sun for everything," DeGoede said, explaining that the lights won't run all night, but they might stay on just past sunset or just before sunrise depending on how gray the day.
"Hydroponics is the next frontier," Carmen Palmer said of the tech at DeGoede Farms. "It's clear that this method saves land, greatly reduces water needed, and produces more food with no chemicals. We're excited to have this modern version of food grown locally here in Sumner."