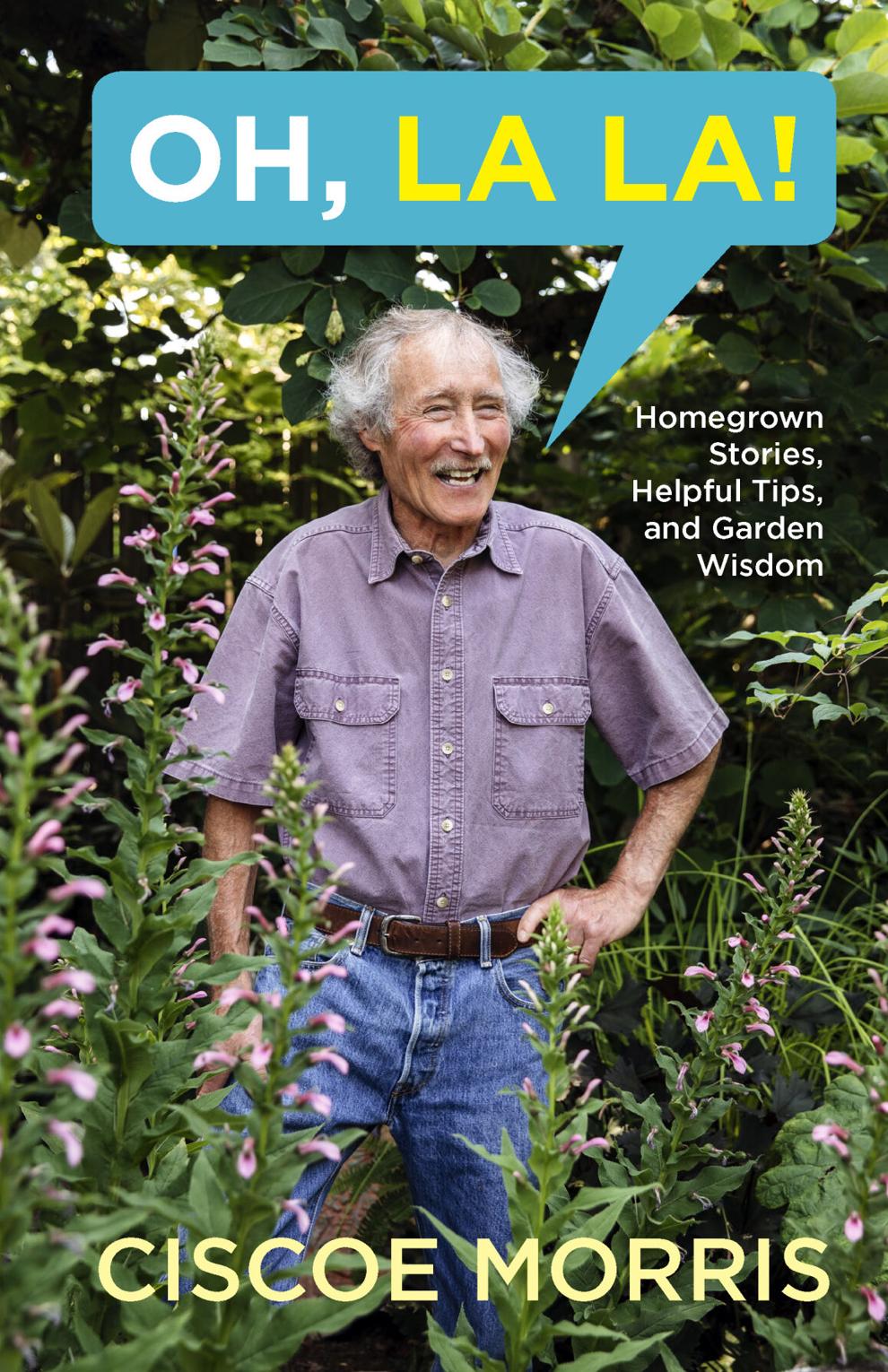 Only a handful of garden writers can hold your attention; make you laugh; and then, when you least expect it, teach you something. Luckily, we have a local force of nature named Ciscoe Morris, who not makes us laugh but manages to dispense incredibly useful gardening information without the customary British cynicism.
Oh, La La! Homegrown Stories, Helpful Tips, and Garden Wisdom is Morris' newest book by Sasquatch Books, and I challenge any reader — gardener or not — to stifle a laugh while reading some of the antics and predicaments that he either finds himself in or creates.
The laugh-aloud stories are gateways to really valuable information. Humor is the best kind of teaching. As you're reading, you can hear his enthusiastic voice — Oh, la la indeed. We had a chance to talk to him about this latest book:
Audiobooks are really popular. Have you considered making an audiobook of Oh, La La?
People have been asking me about that. I listen to audiobooks all the time, and I think it would be super fun to read my book for an audio version. I'll do it for sure if the opportunity comes my way. Hopefully people will be able to understand my Wisconsin accent!
In your speaking programs, have you noticed that younger people are getting interested in gardening? Do you see more millennials?
I meet quite a few millennials who tell me that their parents and/or grandparents are big fans, and they grew up watching me. It makes me feel a little geezerly, but at the same time I'm honored beyond tweetle that they attend my talks. A number of millennials tell me that I'm the reason they got into gardening, which I take as a huge compliment.
Are there any specific gardens you haven't seen yet that you would like to visit?
Two countries I'm dying to visit are China and Scotland. I'm hoping to visit gardens in both of them within the next few years. Because I travel overseas so often, there are many gardens in this country that I have not yet visited: Lotusland in California and Longwood Gardens in Pennsylvania, just to name a couple.
Where is your next tour?
I led a garden tour to Japan soon after I finished writing the book. It was fantastic, and the gardens were truly magnificent. I am about to announce my next tour scheduled for December 2020: the gardens and culture of South Africa.