JUMP TO:
Throw on a New Look
We saw a meme recently that said throw pillows are stuffed animals for adults. And while we agree they are soft and cuddly, throw pillows also are an inexpensive way to change the look in a room with minimal effort. Pillows are a good way to add trendy colors and patterns without commitment. Here are four trendy pillows we are loving now.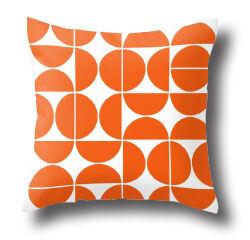 Geometric Orange
society6.com, $28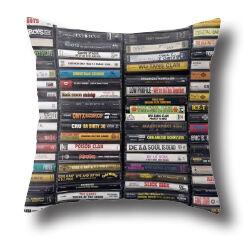 '80s and '90s Hip-Hop Tapes
society6.com, $24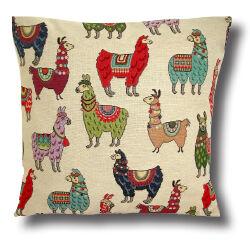 LlamaPillowCover
pipdesigns on etsy.com, $19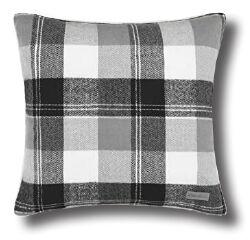 EddieBauerLodgeGrey
amazon.com, $29
Sit + Sparkle
Nothing says traditional elegance quite like a sparkly chandelier. This fall, we are digging pairing a chandelier by Schonbek (find its chandeliers at My Crescent Lighting in Fife and more) with a velvety chair by Ethan Allen (Bellevue and Lynnwood).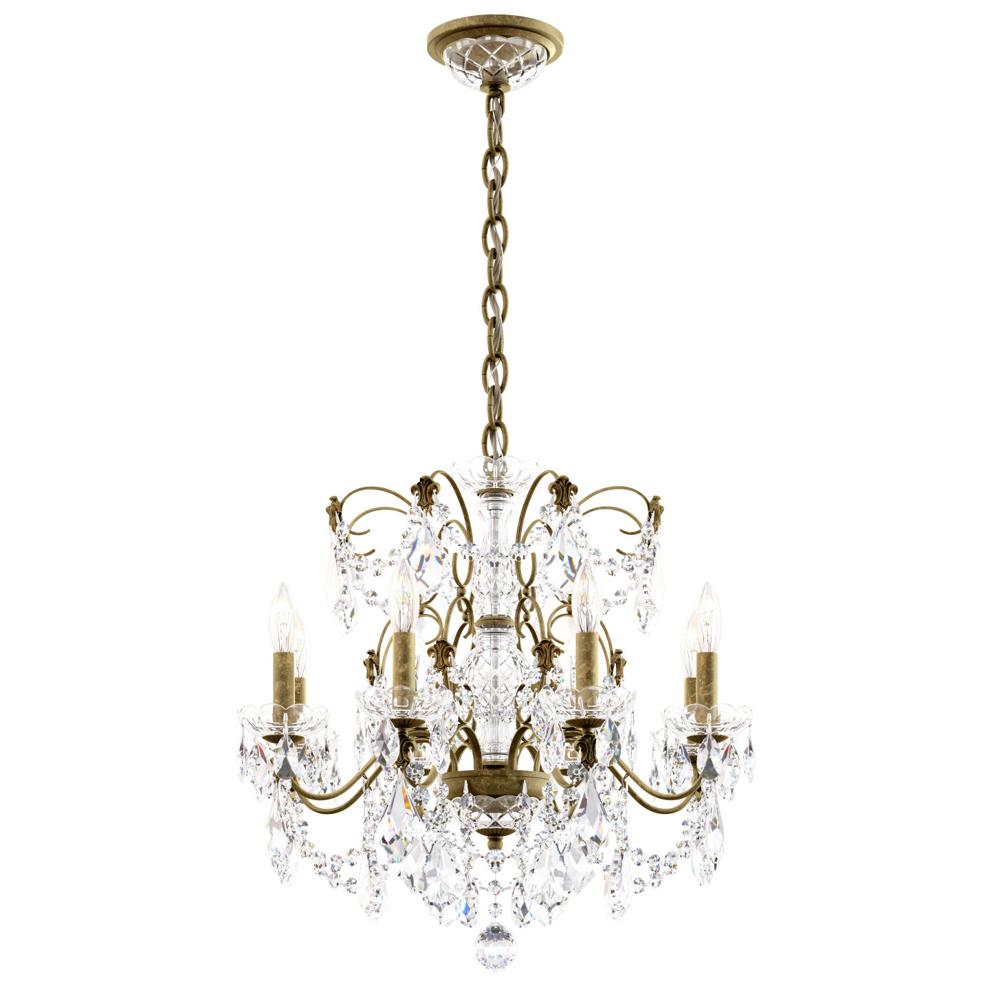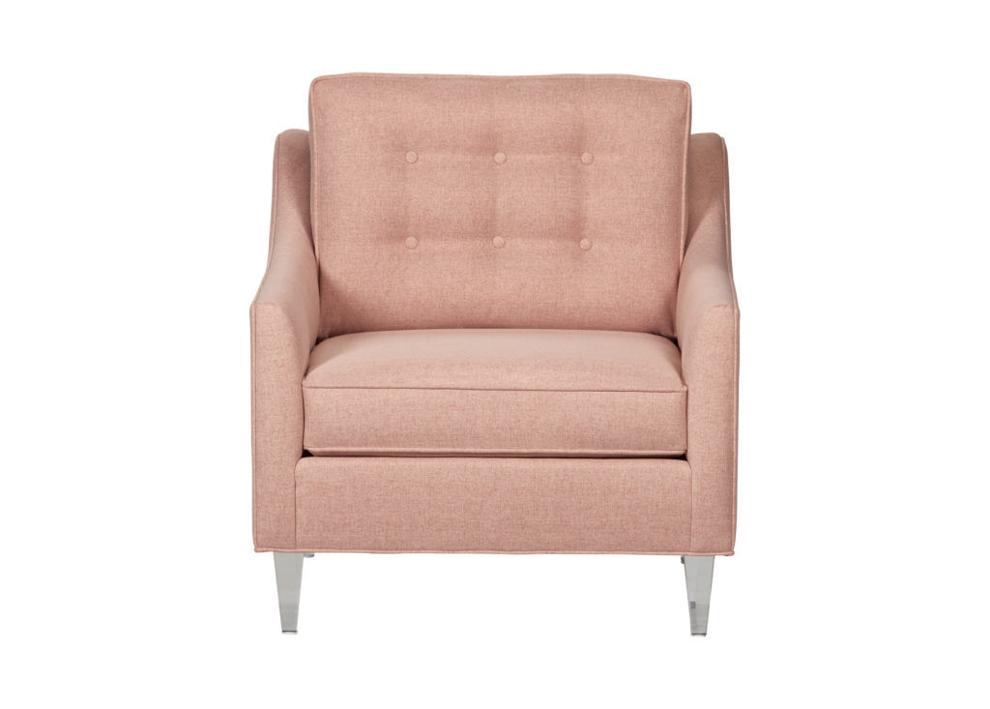 Little Tiles, Big Impact
Tile backsplashes are nice. Tile walls are even nicer. This is one of our favorite looks from a home we featured previously by JayMarc Homes on Mercer Island. We thought it was worth another look and a tip you might want to consider if you are remodeling or building a new home.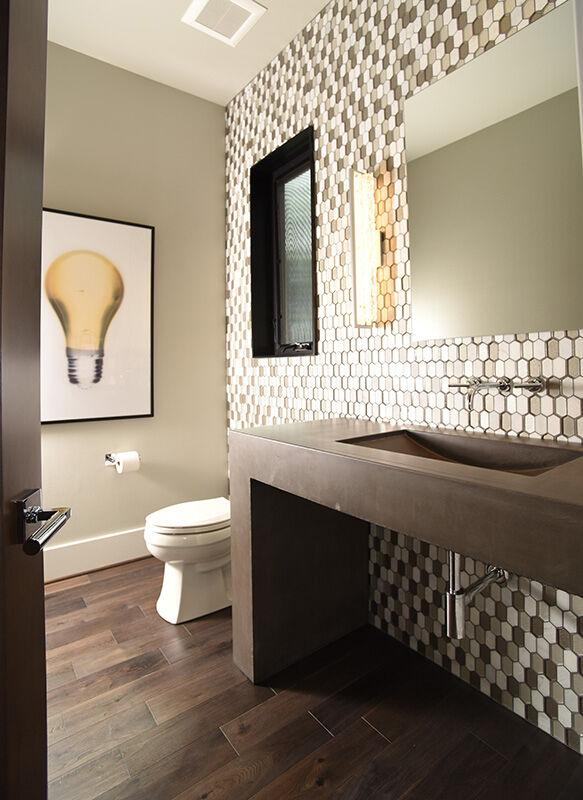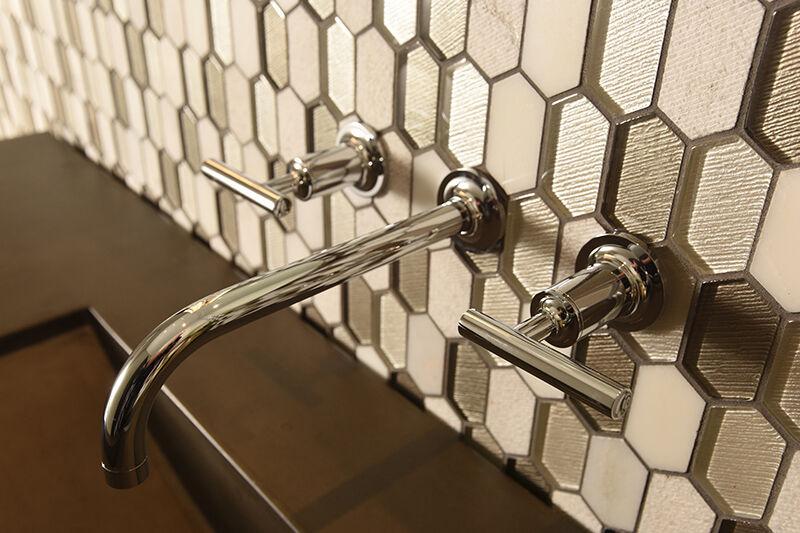 Kitchens with Color
Don't get us wrong: We love a classic all-white kitchen, but we are really digging vibrant, bold cabinets, too. Sherwin Williams will get you itching to paint your kitchen island or more cabinets Naval, Blue Sky, and Dard Hunter Green.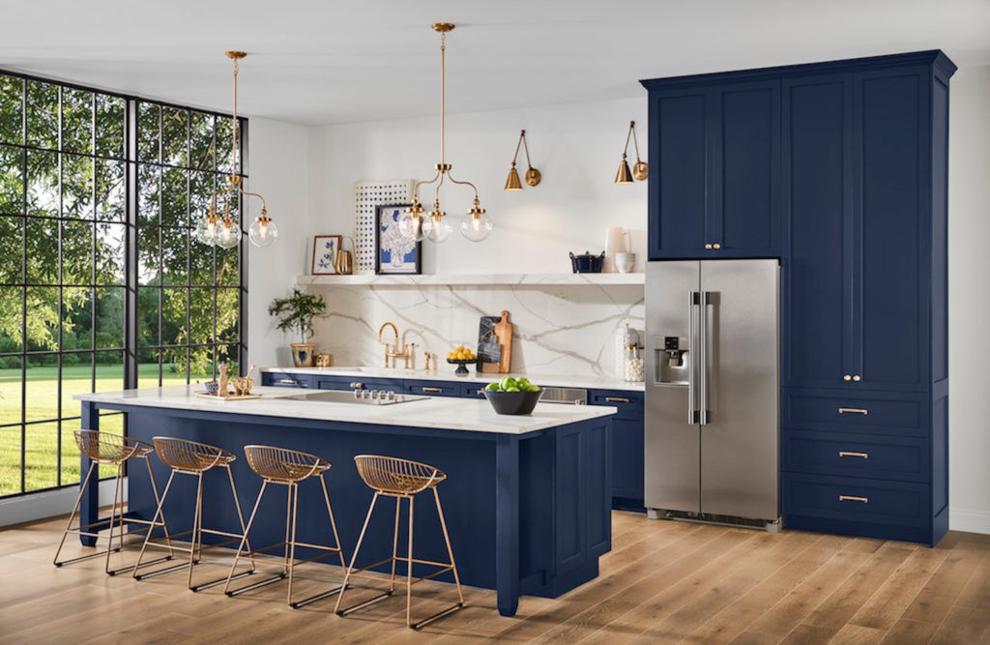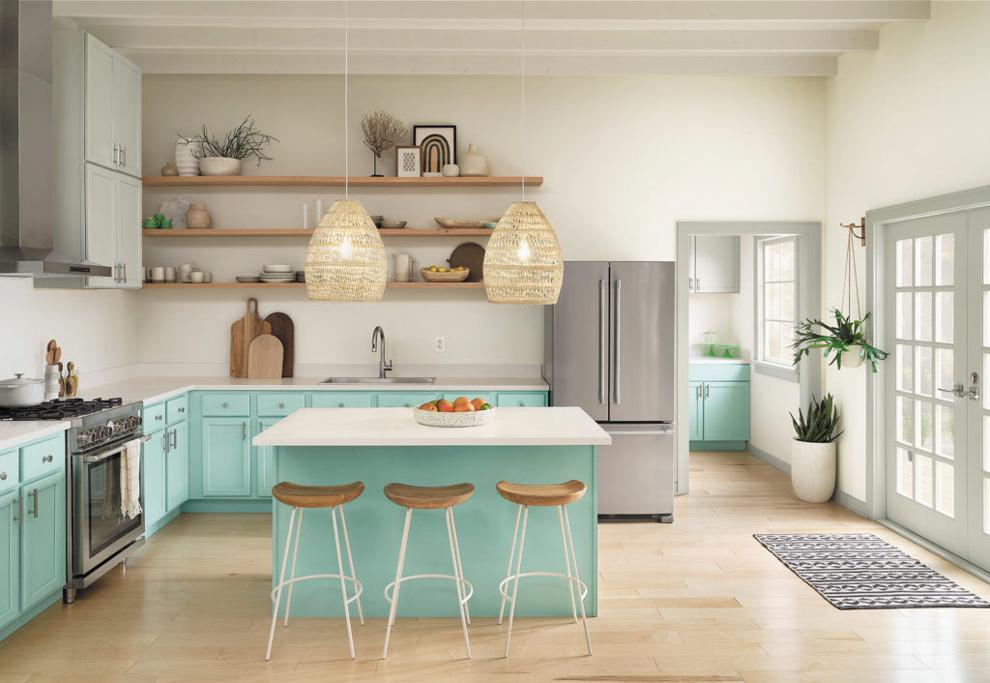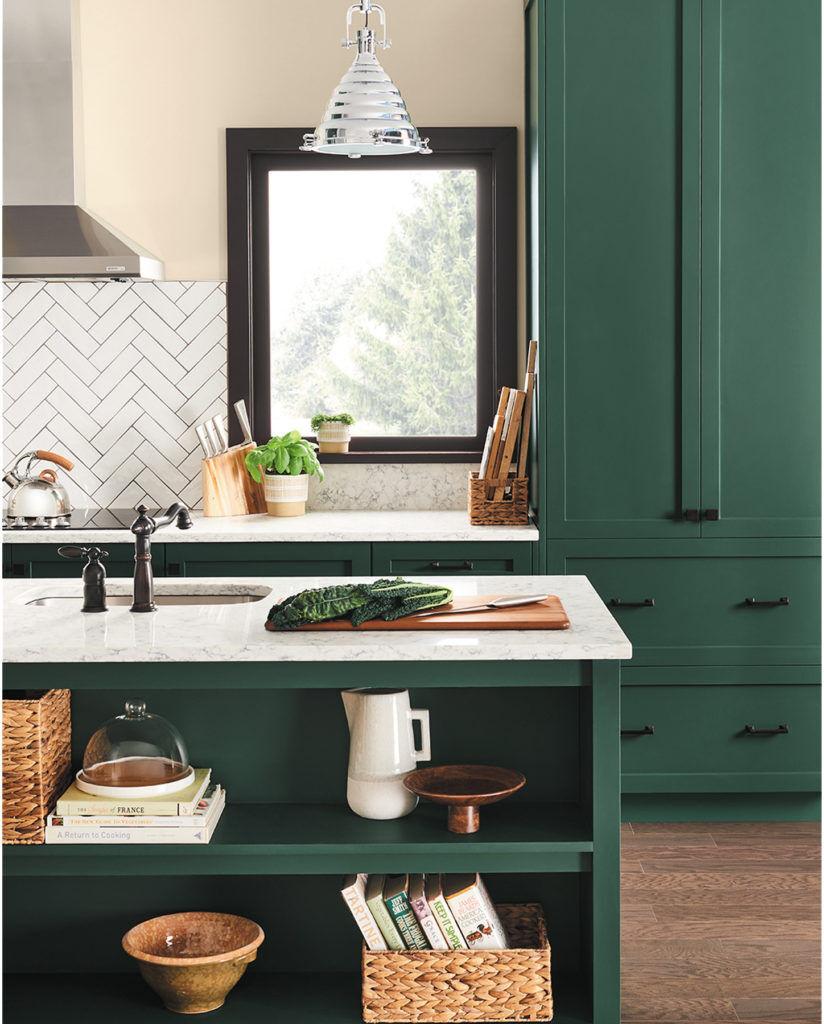 Gallery Wall for the Win
Whether you like supporting local artists, picking unique pieces during travels, or taking a lot of awesome photos with your phone, consider making a gallery wall to show off your personality and your favorite things. This wall was featured in the HGTV Dream Home in Gig Harbor — the first one in Washington state. And it's an awesome example of how to do a gallery wall right.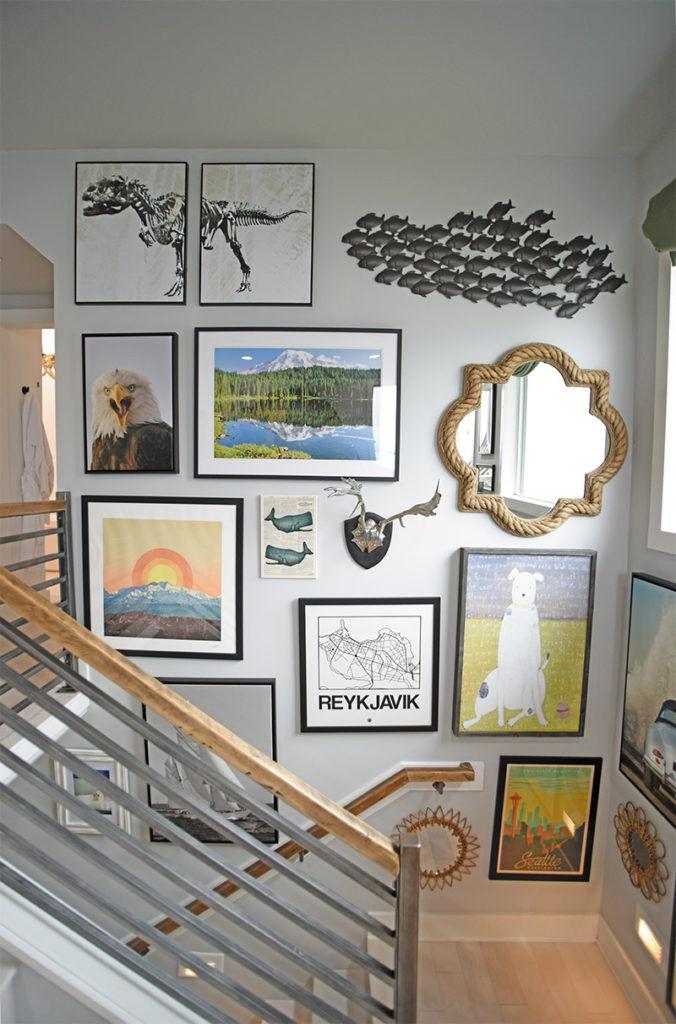 Garden Seeds are Back
When the pandemic hit the U.S., a lot of people turned to gardening — depleting several seed suppliers who couldn't have expected the demand. Two favorites, Renee's Garden and Everwilde Farms, are stocked with organic heirloom flowers, herbs, and veggies. reneesgarden.com and everwilde.com.
---
Photo credits — Throw on a New Look: courtesy their manufacturers; Sit + Sparkle: courtesy their manufacturers; Little Tiles, Big Impact: Photos by Jeff Hobson; Kitchens with Color: Courtesy Sherwin Williams; Gallery Wall for the Win: Photo by Jeff Hobson