OK. We already know you probably asked Santa for a personal chef for Christmas. However, if that wish didn't get granted, we have some other ways to make your kitchen more inviting. (We'd start with the wine dispenser.)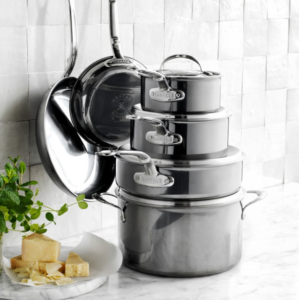 Hey, Hot Stuff
The Hestan Nanobond 10-piece set is 400 percent stronger than typical stainless. It won't scratch, stain, and is metal-utensil safe. And yep, you can toss it in the dishwasher. Get it at Luwa Luxury Products.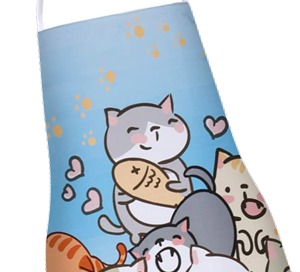 What's Cookin', Good Lookin'?
It's a fact. A cute apron makes you happier.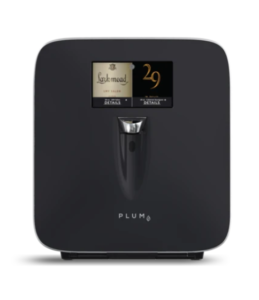 It's Always Wine Time
Never waste a bottle of wine again with this award-winning Plum wine dispenser. If you want red, and they want white, it will preserve what's left and keep it fresh for up to 90 days. Plum keeps two bottles of wine at the correct temperature and is fully automatic. Get the countertop or built-in dispenser from Luwa Luxury Products.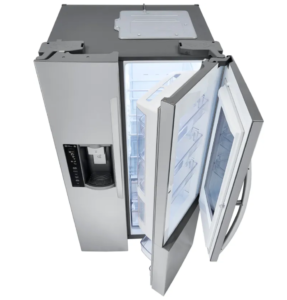 A Smart(er) Refrigerator
The InstaView refrigerator by LG lets you stand and stare inside, without even opening the door. It offers easy access to drinks and snacks. It also makes three kinds of ice — classic cubes, crushed, or slow-melting Craft Ice balls. Available at Albert Lee.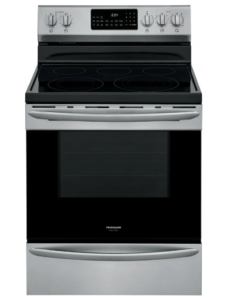 The Do-Everything Range
Donate that bulky countertop air fryer. Frigidaire has a line of ovens with air fryers that are built in. Crisp onion rings, perfect chicken nuggets, and other crunchy goodies minus the oil. Available at Albert Lee.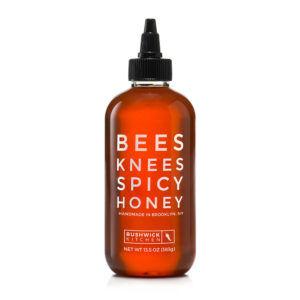 Get Saucy
Condiments take your food from drab to fab with little effort. Get Bushwick Kitchen products, like this Bees Knees Spicy Honey, at Sur La Table.
Fancy Faucet
Make doing dishes less of a chore with this on-trend matte black pull-down California Faucet. Find a variety of faucets at Chown Hardware.