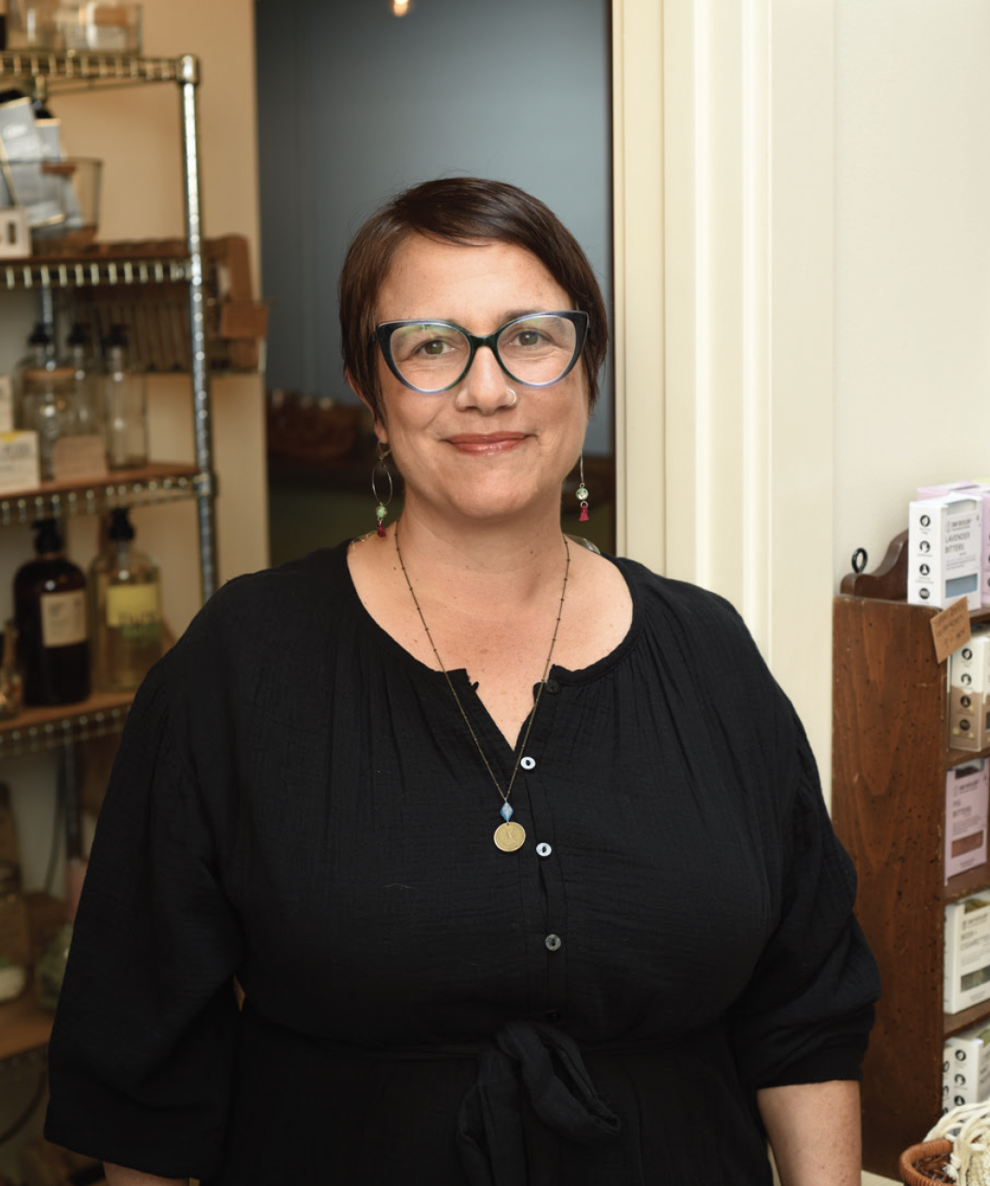 Tacoma zero-waste shop The Soap Refillery is on a mission to make sustainable living easier and more convenient for the South Sound — all while doing its part to better the planet.
Jennifer Dossetti began her sustainable lifestyle about 20 years ago, when she bought her first reusable shopping and produce bags. Dossetti said she often would wonder where all the disposable plastic items went. This began a long, always-a-work-in-progress journey toward reducing waste and living more sustainably.
After moving to Tacoma, Dossetti realized the city needed more refill shops. Together with her husband, Justin, she opened The Soap Refillery in 2019.
The shop was created to make getting bulk goods and reusable products easier and more convenient. Even during COVID-19, the shop proved successful and launched its delivery service.
"When I started the business, I always knew I wanted to be able to give back to the community," Dossetti said. "I wanted to be able to give in a bigger way than I could as an individual. … It became one of the main core values (of the business)."
A quarter of each sale is donated to organizations doing important work in education; providing basic needs; racial justice; social justice; and, of course, environmental justice in the South Sound.
The business donates regularly to organizations including Citizens for a Healthy Bay, the Tacoma Adventist Community Services Food Bank, 2nd Cycle, and the Tacoma Urban League. Donations also are contributed to privately run community outreach efforts such as service drives for unhoused people. The shop also supports small businesses with women and BIPOC owners.
"I always wanted the giving-back efforts to support my local community and improve the lives of people living here in Tacoma and the South Sound," Dossetti said. "The first organization we ever gave to was Citizens for a Healthy Bay. They've done a lot of work with the cleanup of Commencement Bay. It's an organization that fit the environmental piece."
As a sustainable lifestyle shop providing refillable and reusable home and personal care products, partnering with environmentally conscientious organizations is important. Partnering with 2nd Cycle was a given, as it repairs gifted bicycles and redistributes them to the community, thereby providing equitable access to sustainable transportation.
The Soap Refillery also sponsors a Thanksgiving meal for families in need, provides sustainable gifts from the shop during the holidays, and donates shop items to school auctions and fundraisers.
"We wouldn't exist if our community wasn't coming to our shop and ordering from our website. It just feels natural to give back," Dossetti said. "The community is strengthened by the dollars we are able to put into different organizations."
This story originally appeared in the November 2022 issue of our sister publication South Sound Business as part of a spread on how South Sound companies give back.