Editor's note: In the coming weeks we want to help support you as you pivot in your world and share how you are making the best out of this situation. Share your story at stories@southsoundmag.com and we may feature you! Please include the word "pivot" in your subject line.
So, you are looking around your house — a lot— and starting to feel like knocking down a wall, painting, or installing new, well, you name it. If only you can get the advice of a professional. But having someone over during a quarantine for such advice would be irresponsible.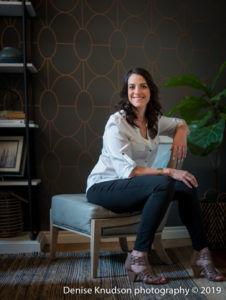 That's why Stefanie Brooks of
Stefanie Brooks Interior Design
of Tacoma is offering her design services virtually. Just connect with her on Zoom and you can talk to her, but if the project is in your house, maybe show her, too.
This is just another example of a professional pivoting to keep working during this pandemic.
"This presents opportunity for me to stay connected with my industry and what I love," said Brooks. "What does this look like?  It's a virtual design meeting to discuss the project and any questions you may have to start a plan for that project. All for just $100 per hour.  We can look to refresh creative spaces such as a bathroom, kitchen or home office, interior and exterior paint ideas, repurposing a room or piece of furniture, all from the comforts of home."
Visit her website for more information.