If there were ever any doubt about the importance of gardening in the South Sound, it has been put to rest. During the pandemic, nurseries have been considered "essential" and, therefore, gardening has grown even more popular. A record number of vegetable gardens were started, and a record number of seeds were sown. Amid all of the frenzied vegetable growing, however, there has been an undercurrent of interest in plants usually reserved for the southernmost part of North America.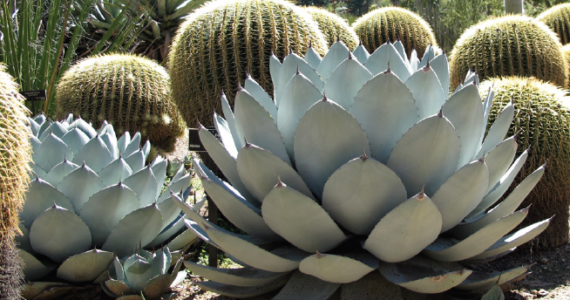 Agaves are native to the Southwest. You wouldn't think they would grow in the South Sound, but agave parryi will survive and thrive in winters here. The slow-growing gray-green succulent leaves initially grow to 2 feet tall and wide. In their native habitat, they can grow to 20 feet. They need to be protected from cold and rain, so if you like a challenge, go for it.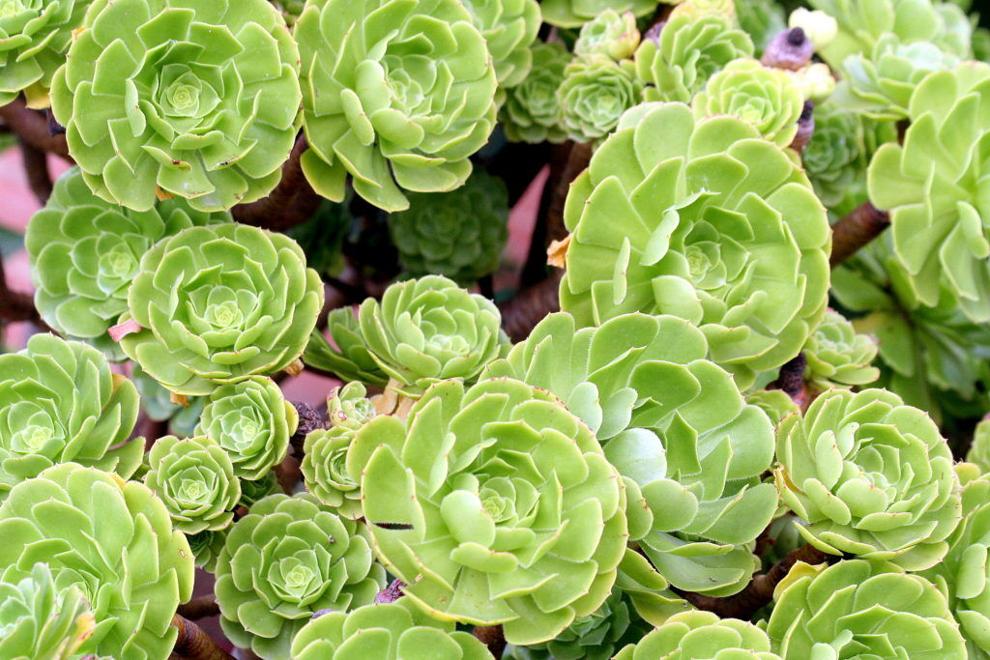 Aeonium resemble a smooth, fleshy petaled daisy and are a few zones hardier than Agave. They also are a little easier to find. They are collected for their maroon, green, and yellow-colored fleshy leaves. You might find more aeonium in a houseplant section.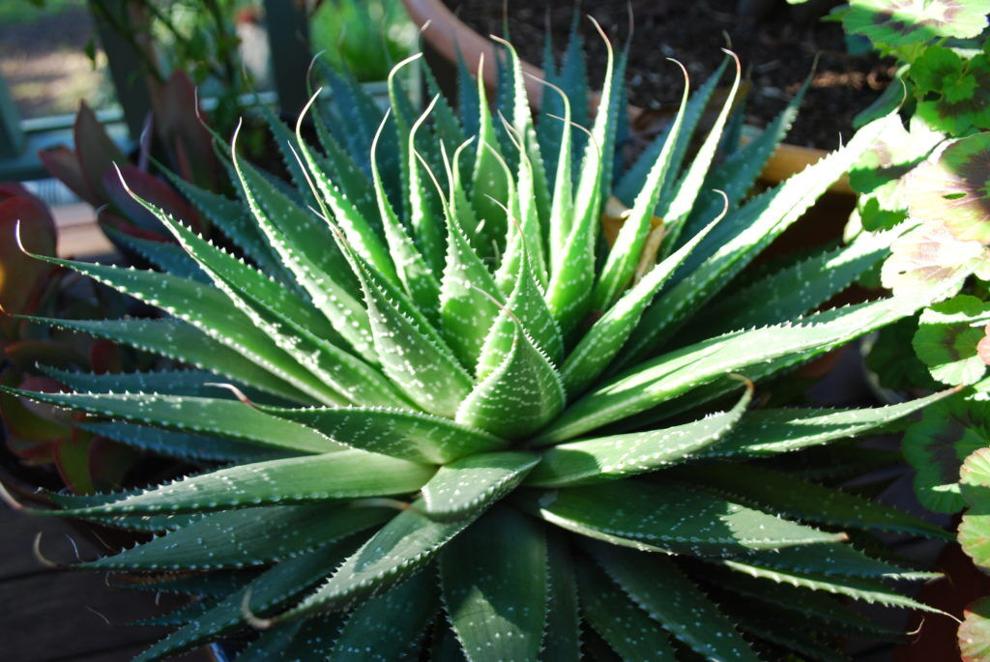 Aloe is the hardiest of the three. Everyone knows about the fleshy aloe vera used as a handy burn remedy. Many more aloe varieties can make it outside through our winters. Aloe aristata is a darkgreen, compact aloe that has made it through the last three winters in my yard in a terra-cotta pot. As with most of the succulent-like plants, it's the rain that does them in, not the temperature.
These trendy plants, by nature, are harder to find and more challenging to grow. All are trendy experiments. If the "look" of these desert plants is something you like, ease into growing these "like" plants such as:
Yucca filamentosa (Adam's Needle) have spiky, treacherous leaves like agave with the added benefit of 6-foot flowers. They do not come in the beautiful blue-gray of some of the most striking agave, but they are easy to find and easy to grow.
Soft succulents are the gentle, unspiky succulents that come in all of the same colors as aeonium. They have similar texture and similar colors, and unless they're waterlogged, most will make it through any of our winters.
Sempervivums are often referred to as "hens and chicks." They are an easy-to-grow substitute for the harder-to-find aloe species. They can handle South Sound cold as long as there is good water drainage.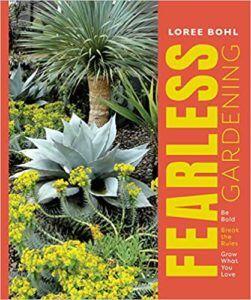 Fearless Gardening by Loree Bohl
You might recognize Loree Bohl from plantlust.com, "a seriously simple search for "plants"; her popular blog, Danger Garden; or her social media presence, which often features an unusual desert garden in the middle of Portland. She grows plants fearlessly in real life and now has a book called Fearless Gardening.
The book motivates and encourages gardeners to break some rules about plant material. Her "10 commandments of gardening" list combines truths with humorous myths. No. 2 is, "Thou shalt not purchase plants on impulse." Yeah, right!
A major takeaway throughout is to dive right in and try anything — even a desert garden in the Pacific Northwest.
To see a local version of what you can do with a desert look, take a trip to the ever-expanding horticultural wonderland at the Point Defiance Zoo & Aquarium in Tacoma. You won't be disappointed.
Timber Press | $24.95