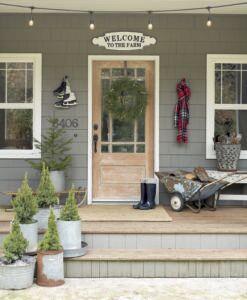 The farm life was like a seed that was planted in Julie Thomas' heart long before actual farm life occurred for her, and her subsequent blog, brand, and new book
became reality.
Growing up in California, Thomas was drawn to books like Little House on the Prairie and Charlotte's Web. At age 9, she planted zucchini, which took off (a good beginner's crop, her mother who suggested it knew), along with her confidence. When she was 11, she and her dad purchased a horse at an auction for $100 — the family didn't have acreage, so the real cost of keeping a horse kicked in, but it was worth it.
But then she was off to college and starting a career in technology and aerospace — she traveled the world, got married, settled in the busy Seattle area, and had three rambunctious boys and a nice home on a cul de sac. That farm-life seed began sprouting in her heart again — it was an undeniable calling.
The family looked for property outside the city. It took years until they finally found "the one" in Snohomish and moved there a week before Thanksgiving 2013.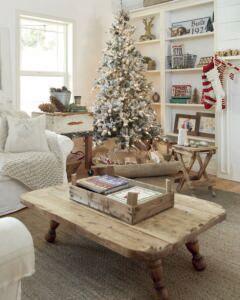 "It's our own little slice of country. We are so much more aware and appreciative of the seasons since moving here," Thomas said. The land has huge maple trees that change colors, wide-open green spaces, white fencing, a chicken coop, and a barn. In her book, she describes how the so-called "simple life" is actually a lot of work, but that it's truly a labor of love.
"Six years ago, when we moved here, we were so excited about the change of lifestyle for our family that I wanted to connect with other like-minded people. I began blogging, and then later created an Instagram account," Thomas said.
She began posting pretty photos
and writing about her experiences transitioning to the farm life when two women who worked for local book publisher Martingale reached out through Instagram and requested to do photoshoots at her home for their quilting and craft books.
"They were wonderful to work with, so I mentioned that I dreamed of one day writing a book and asked if they had any publishing contacts in the home and garden genre. To my surprise, they asked me to submit my idea to them for their review and consideration. Thankfully, they liked the idea," she said.
"We spent the next year capturing our farmhouse and property in each of the seasons. I learned so much through the book-creation process. I enjoyed styling spaces for the photo shoots, and what an amazing opportunity it was to get to work with such talented photographers," she said. "I enjoyed the actual writing of the book and was fortunate to have several months to complete the writing portion. Since the book is based — in large part — on our personal story and things we have learned, the writing came naturally."
The book is dreamy and informative and helps the reader imagine his or her own farm life — whether it's only through this book or a true desire and goal. It's full of tips about everything from how to pick a perfect property, the differences between shiplap and board-and-batten, chicken breeds, prepping your veggie garden, how to embrace seasonal living, family recipes, and more.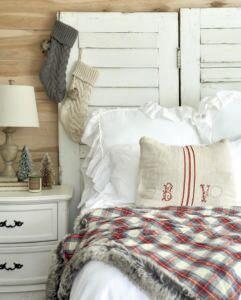 The author's parents helped set the foundation for the life she is living, and much of her creative success. She says her parents both have strong faith and lived their lives investing in others.
"My dad has been a source of wisdom and strength for our whole family. I wish everyone had someone like him, who they could go to when they needed advice. And my mom just continues to amaze me. If we're out and about together and we see something really cool, and maybe it's expensive, she'll get this look in her eye and say with determination, 'We could (make) this!'" Her mom has a master's degree in education and teaches at Bellevue College.
Christmastime on the farm is "magical," she said, especially with a white blanket of snow. She also enjoys decorating for the season — like hanging a pair of vintage ice skates at the front door and making her own advent calendar, a work of art with numbered, white buckets full of surprises hanging from chicken nesting boxes in the family room.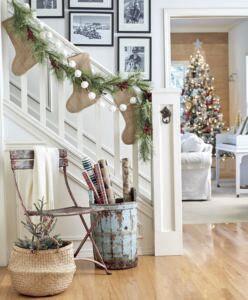 The book is full of creativity and Thomas' approach to the farmhouse aesthetic, with swirls of American, French, and Scandinavian influences.
"Creating an approachable and welcoming environment is important to me, especially as we raise our three sons and have their friends over. I want everyone to feel comfortable and relaxed. That being said, I also feel like our home is my creative canvas. I appreciate the feeling of a light and airy home with natural wood elements."
And to think, it all began with that one seed, planted so long ago, in her heart. And two parents who encouraged her to create a life she wanted even then, and to follow her own path.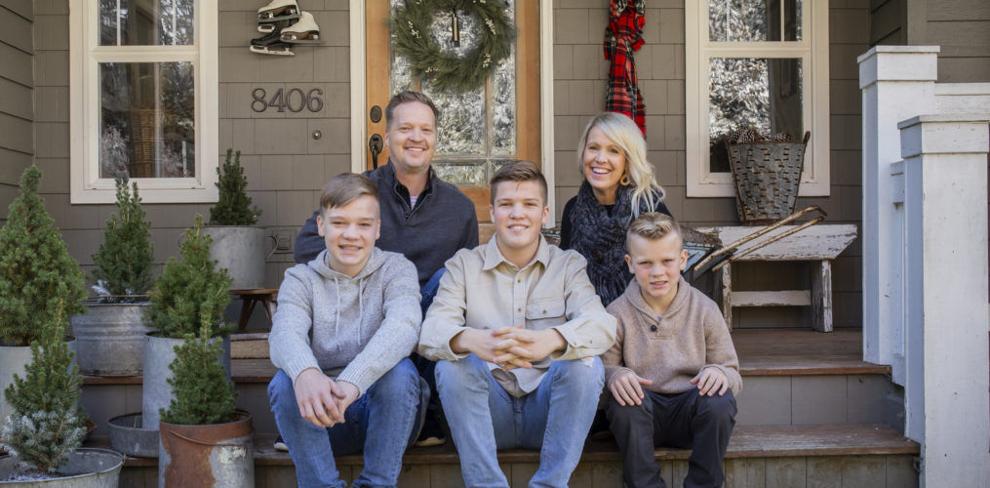 Meet Martingale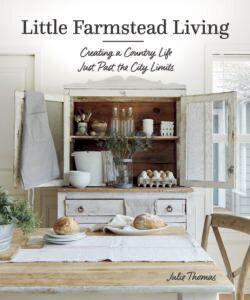 Martingale is a 100 percent employee-owned publishing company located in Bothell. It's been publishing quilting, knitting, crochet, embroidery, and other craft-themed books for more than 40 years. A small series of hardcover books dedicated to inspiring makers who appreciate a creative lifestyle was launched by Martingale in late 2015 as a brand extension.
Little Farmstead Living
, a hardcover lifestyle book, appeals to both DIY makers and homeowners who enjoy farmhouse-style decor. When author Julie Thomas expressed an interest sharing the story of her family's move to a more relaxed lifestyle in the country, Martingale seized the opportunity to work alongside her as her publisher. "We knew that all homeowners who appreciate the farmhouse style would love what Julie had to offer," said Jennifer Keltner, Martingale's chief visionary officer and publisher.
Little Farmstead Living
was photographed at Julie's property over the course of a year, so readers can treasure all the seasons in this beautiful location.