Busy Bee'z Home & Garden Place recently launched its 'shop inside a shop' at Tumwater's Taildragger Coffee.
A grand opening event is set for Saturday, March 20, from 10 a.m.-2 p.m.
This new collaboration comes just in time for spring. Busy Bee'z owner Bernetia Johnson fills the bright space with an eye-catching array of plants, succulent arrangements, hanging baskets, and home and garden décor.
Several vendors will be popping up to help celebrate the grand opening on the spacious Taildragger outdoor patio, as well as inside of the shop. Unique blown glass pieces by Lefty's Custom Glass will be for sale, as will dog treats by the Olympia Barkery Company.
Johnson, who started out crafting signs and refurbishing furniture back in 2014, opened an online shop and became an official nursery retailer in late 2019.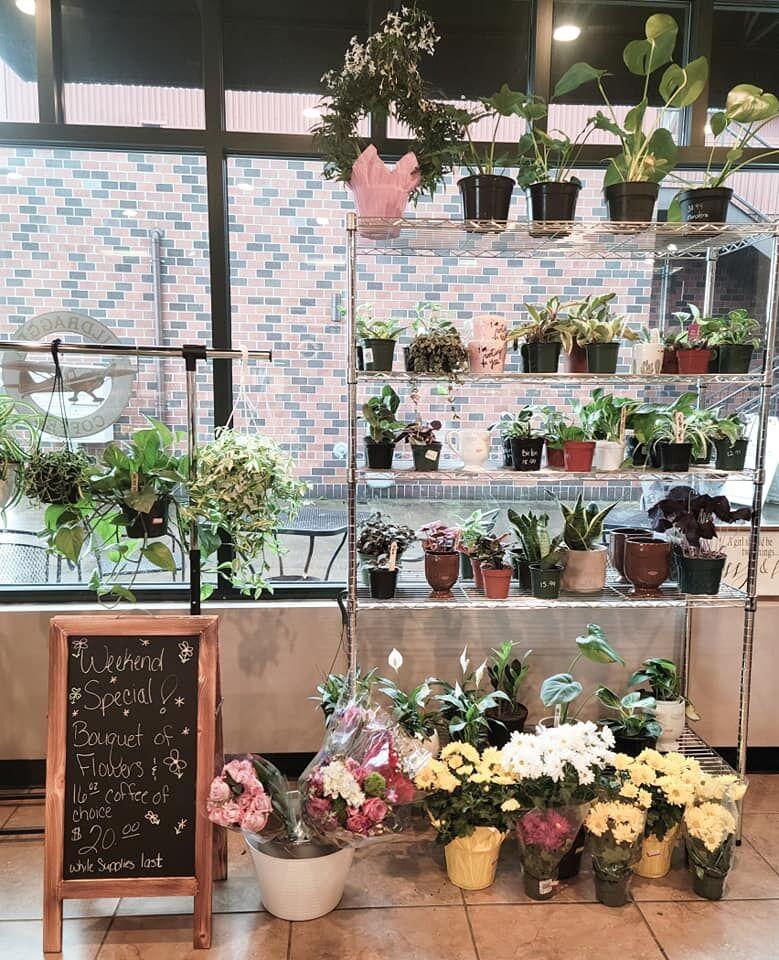 "The focus of Busy Bee'z Home & Garden is to source as small — and as local — as possible, keeping everything within a few hours radius," said Johnson. "We want to support local small businesses that are doing great things but may not be big enough to compete with big box stores and staff, and really need that support."
Taildragger Coffee re-opened in the fall of 2020 under current owners Nadir and Alicia Cruz, both of whom are army veterans. They serve up a variety of delicious drink selections and feature products by Batdorf & Bronson Coffee and Flying Bird Tea.
The two businesses jumped at the opportunity to team up. Down the road, they plan to host in-house workshops featuring instruction by different artists and makers.
Vendor staff need not be present for customers to purchase their goods from Busy Bee'z inside of Taildragger Coffee during regular business hours. All sales can be made directly from the Busy Bee'z website, and taken home that day.
Stop by the grand opening for tasty drinks and treats while shopping for unique home décor finds. A special 15-percent-off discount will be applied to plants that day, too.