Local building professionals enter their best projects in hopes of winning a Remodeling Excellence Award (REX) presented by the Master Builders Association of Pierce County. Their projects were judged by independent remodeling professionals, and the winners were honored at a gala.  Learn more here.
KITCHEN

 
Kingdom Builders Construction
$75,000-$140,000 
Kingdom Builders and Northlight Interiors partnered on this breathtaking project. The entertainment areas had sweeping views, but a poorly positioned fireplace needed relocation. The client added efficiency with an island topped with Caesarstone quartz. We matched and refinished existing flooring and provided millwork and doors. There is now a custom hood vent and a coffee and wine hutch with an alder top. Custom cabinetry features pull-outs and appliance garages. All-new appliances are sleek and efficient. There was updated lighting, and we also added new pendant lighting over the island. Custom-made tile in sea green provides daring color. This home is ready for entertaining.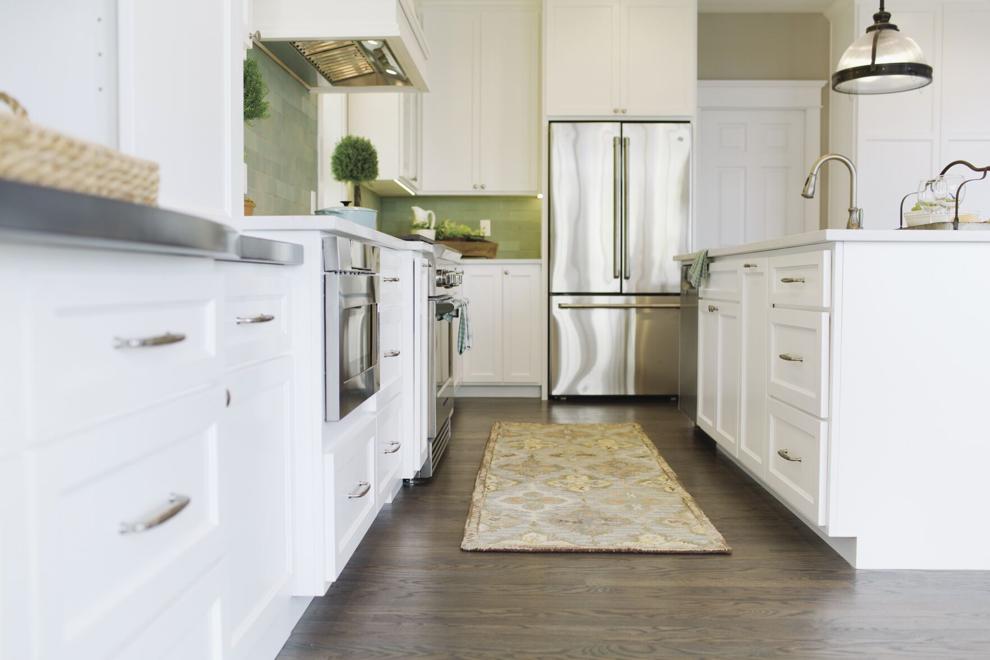 York Enterprises
Over $140,000
Our homeowners' goal was to create a comfortable entertaining area for their family gatherings. The awkwardly cramped kitchen was given space and a new layout. The wall between the front sitting room and the kitchen was removed. Hardwood flooring was installed.  The custom hood was created by utilizing leftover flooring material. The sink was relocated to the exterior wall, and an island was installed. The existing built-in cabinetry was restored. The homeowners and their family enjoy the new gathering space, and our crew is proud of their workmanship in this century-old home.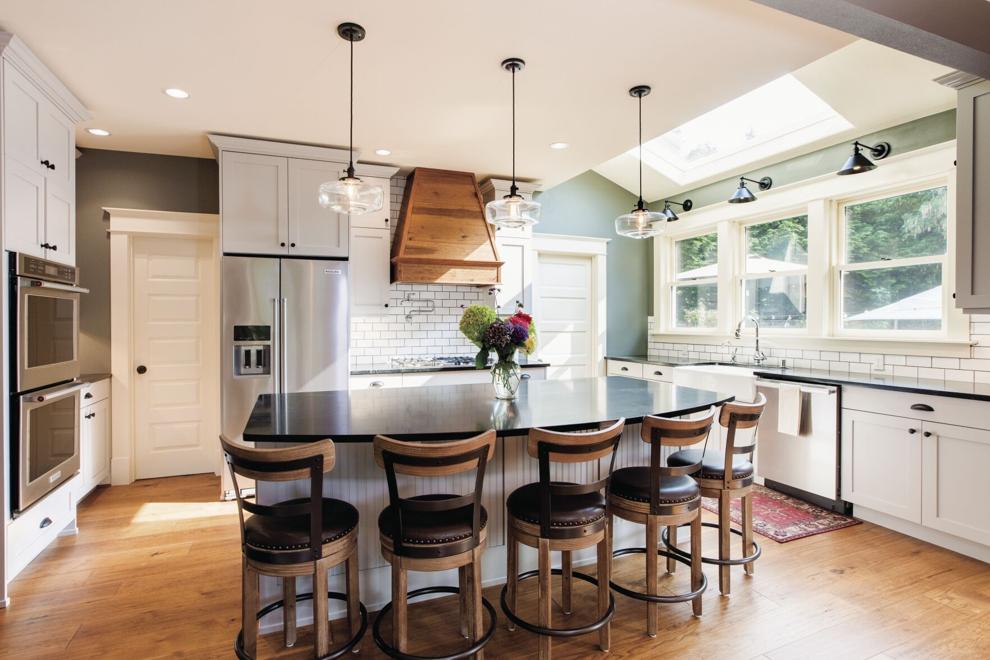 American Dream Design Build
$45,000-$75,000
Transforming this tiny kitchen into a large open space gave our clients the entertaining kitchen they desired. The light gray cabinets on the perimeter complemented a dark island and marbled quartz countertop and created a classic combination. Added features like the frosted glass in the upper cabinets, under-cabinet lighting, pendants over the island, and LED toe-kick lighting are guaranteed to wow their guests. The finishing details like the luxury vinyl planks on the floor and oversized gray subway backsplash tied it all together. Marrying function and aesthetic, we were able to give our clients the home upgrade of their dreams.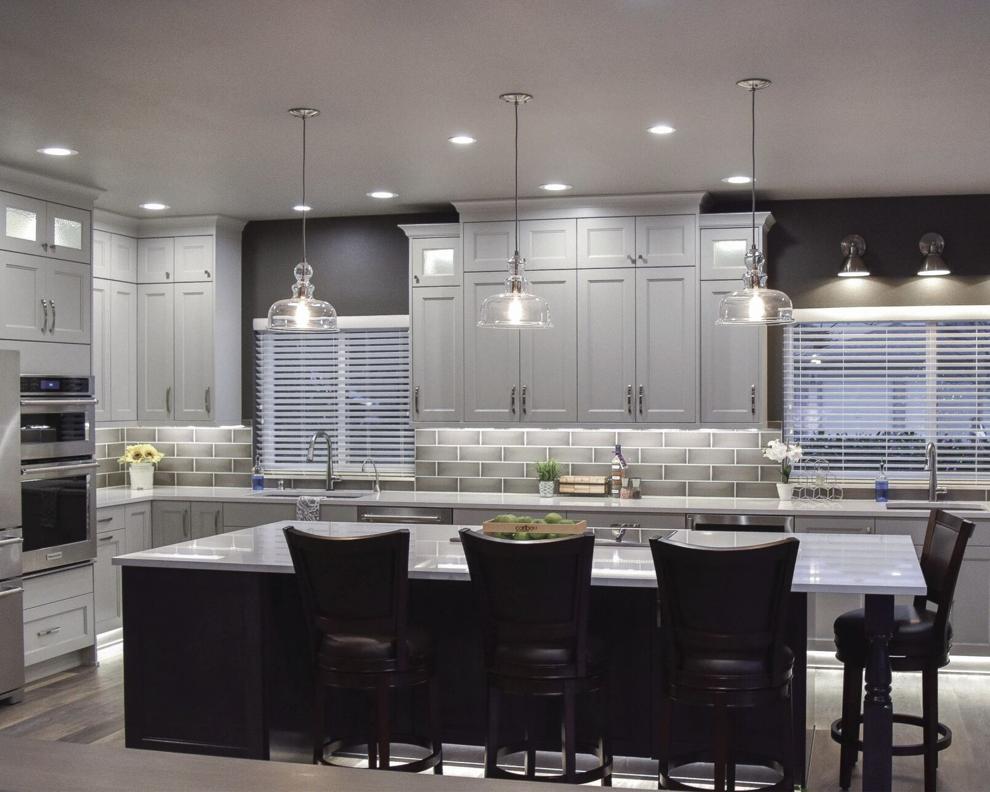 BATH

 
R4 Construction
Under $35,000
We recently took on the renovation of a house with only one tiny 8-by-10-foot bathroom located on the second story of our clients' home. The bathroom layout was cramped, dysfunctional, and because of damage from a leak, the bathroom floor and ceiling beneath the bathroom were destroyed and improperly repaired years ago, resulting in a complete gut job. The team opened the space by moving the doorway and toilet, updating the shower and clawfoot tub, and by adding in a vanity and storage. The homeowners were thrilled with the end result of their fully functioning tiny bathroom.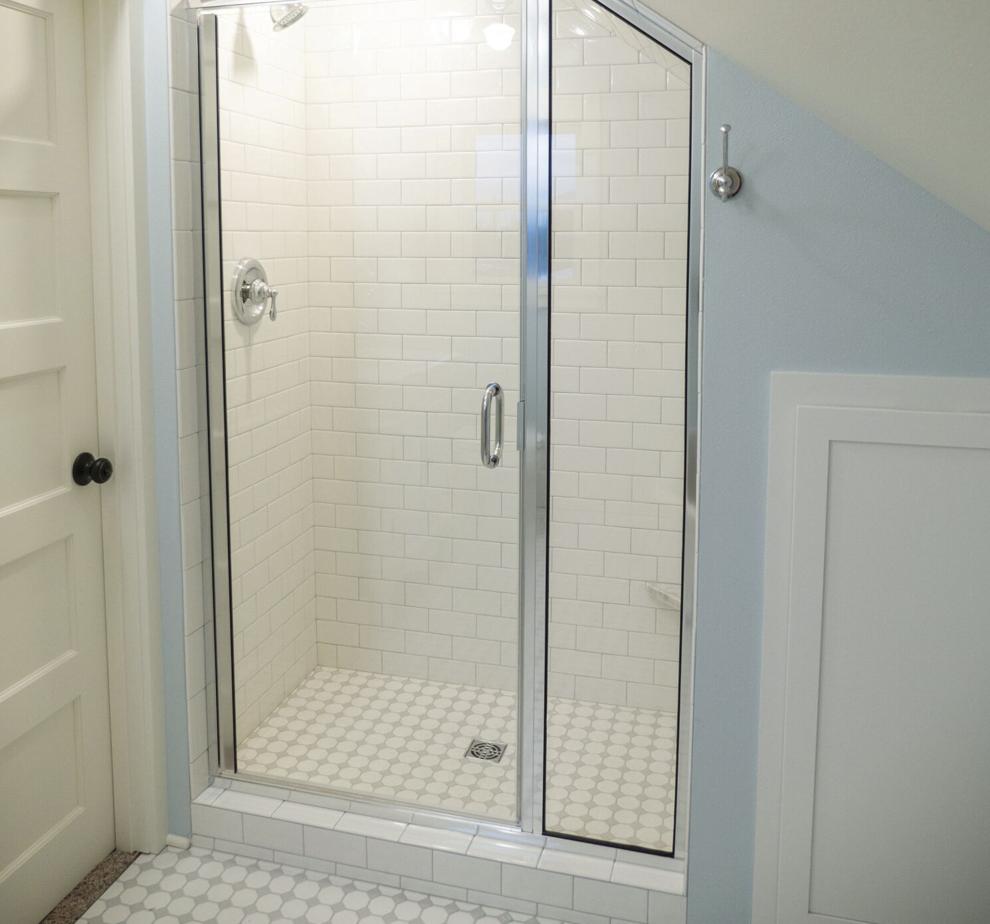 Choice Carpentry Inc.
$60,000-$80,000  
To create a luxurious master bathroom that these homeowners would love, we removed the tub and surrounding nook and the glass box shower to open up space and volume. This exposed the window, allowing a flood of natural light. The new shower half-wall with glass on top provided the perfect area for a storage niche and shower bench. The length of the shower made a door unnecessary for the no-threshold, open shower concept. New cabinetry was laid out to place the sinks and faucets centered under the existing lights. Luxury features included heated tile floors and towel bar and a fanciful light fixture.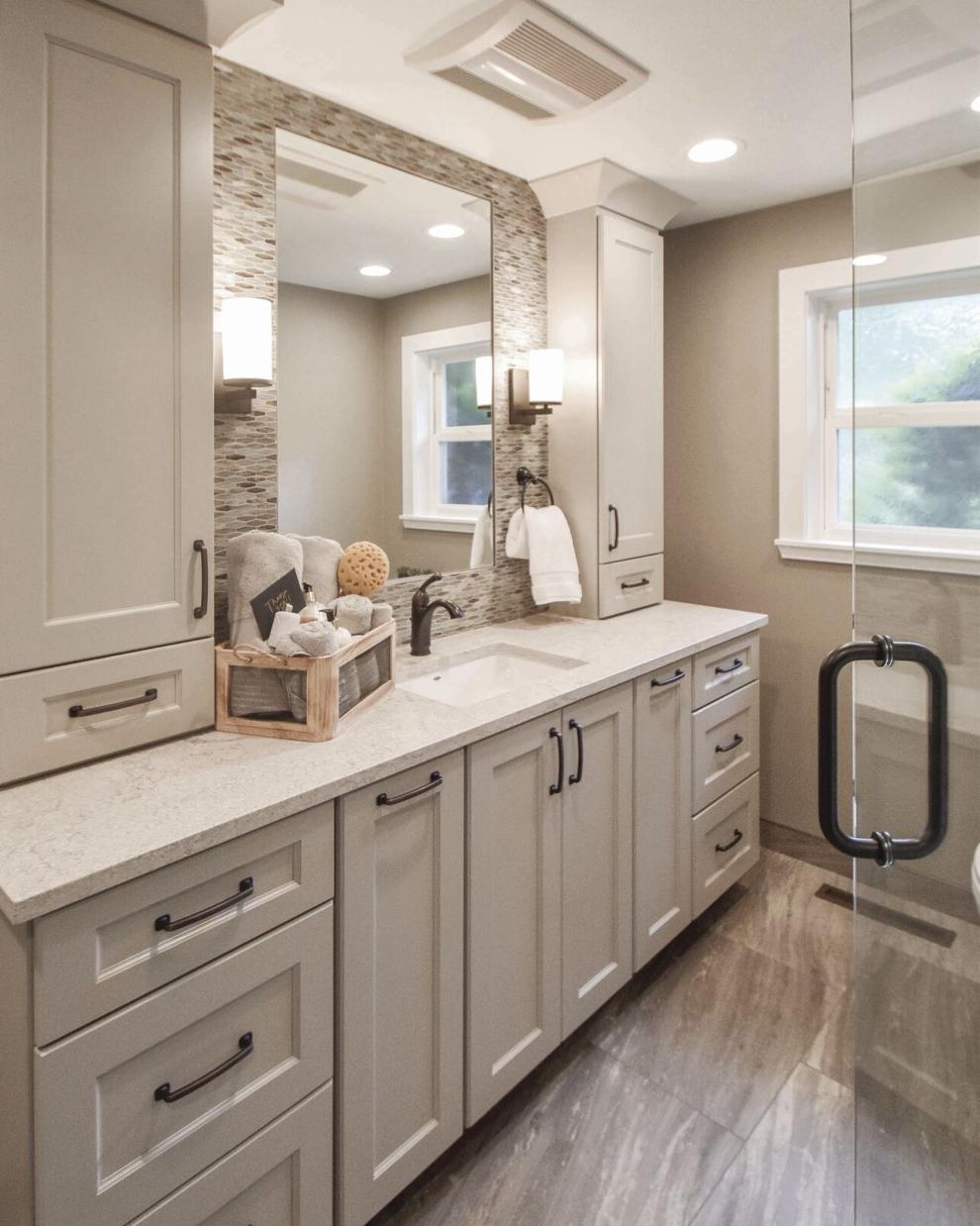 American Dream Design Build
$35,000-$60,000 
From dark, cramped, and outdated to a light and airy retreat, this guest bath made a remarkable transformation. Sophisticated neutrals and tantalizing textures create a soothing and luxurious environment. In lieu of a built-in linen cabinet taking up space, we designed recessed vanity towers and smart storage solutions. We removed the tub and installed a walk-in shower. Luxury vinyl tile flooring offers superior performance for both the clients and their four-legged family members. Custom inset mirror and sconces are bejeweled by full-height glass mosaic tiles and quartz countertops. This bathroom is truly an oasis of tranquility with a timeless style.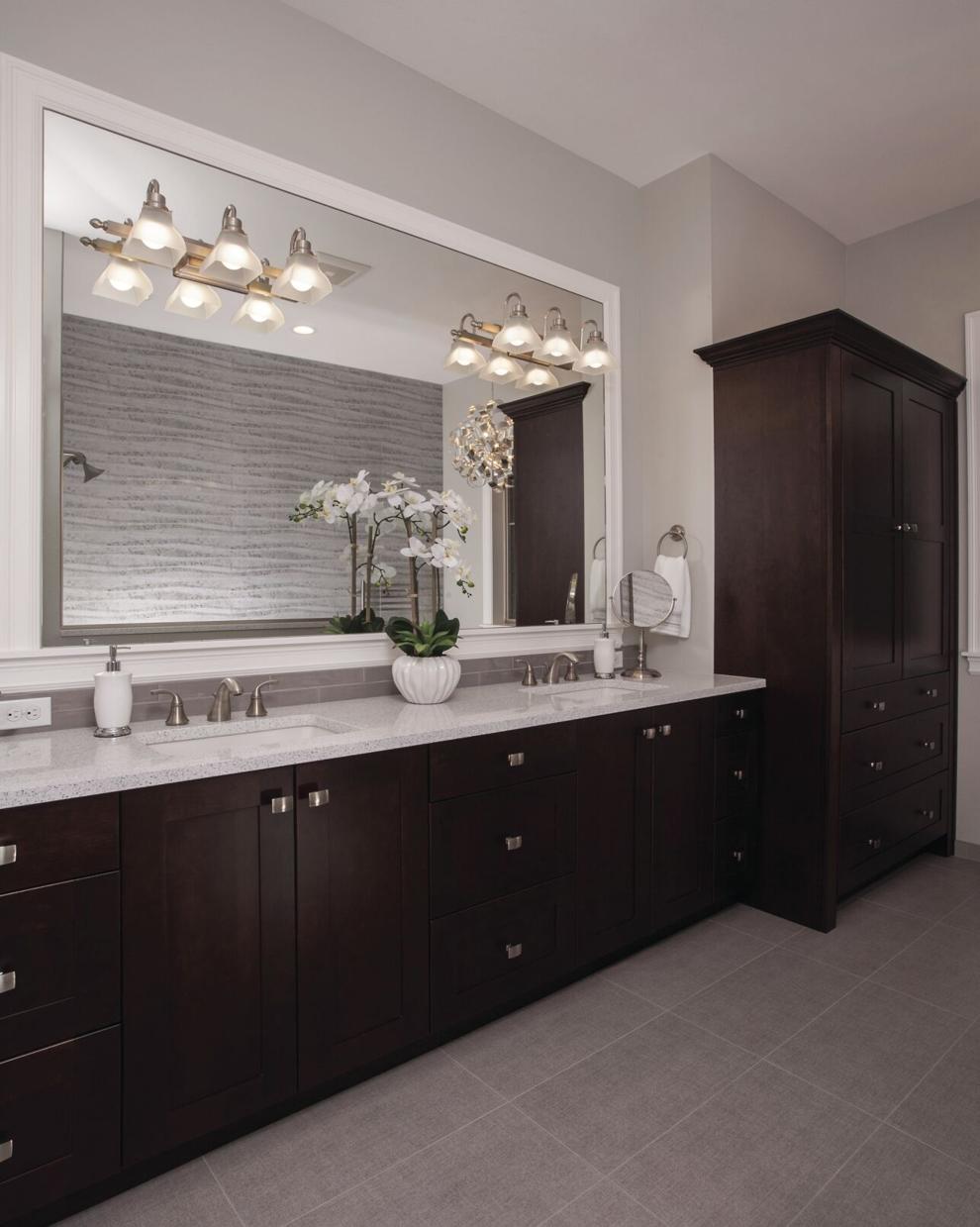 MRF Construction Inc
Over $80,000
A dated master bathroom was redesigned in the same footprint, allowing for a large shower, a generous floating vanity, a make-up vanity, and a luxurious freestanding soaking tub. Special attention was paid to details, with multiple shower heads, a recessed niche and warm white colors and marble accents adding to the modern appeal. Many elements were selected for their reflective quality, which can be seen as light effortlessly fills this inviting space. A slight reconfiguration made a big difference, and the overall effect is spacious, open, and exactly what the homeowners hoped for.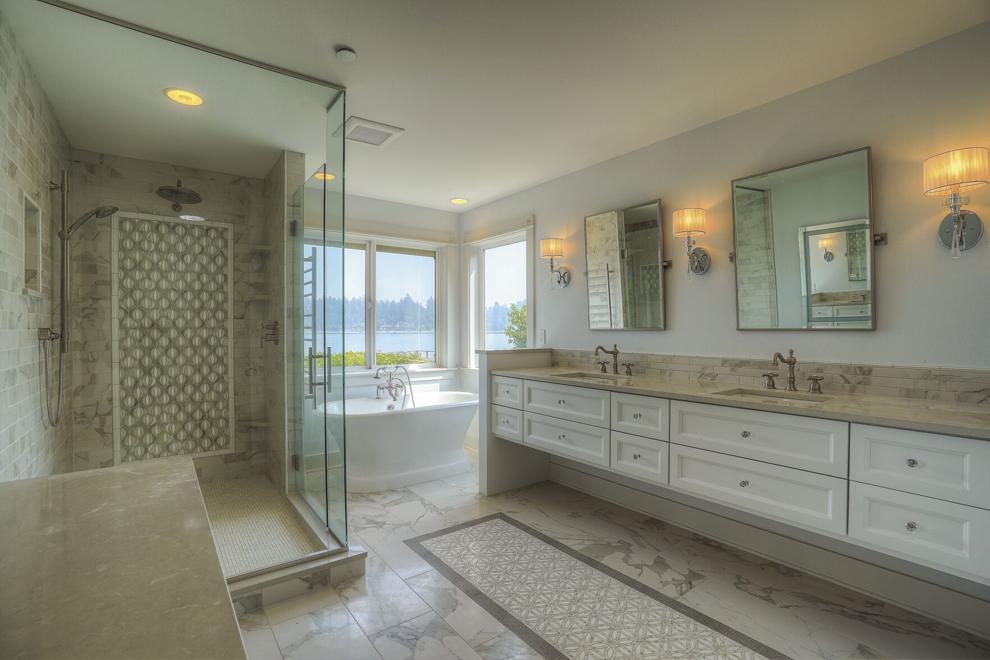 ADDITION
Reier Construction LLC
Over $250,000 
This homeowner wanted to take her 1964, single-story rambler and turn it into her forever home. We turned this everyday neighborhood home into the furthest from "cookie cutter" on the inside that you could get, while the outside looks like it was built to belong. This triple threat addition added 371 square feet with three different additions. A walkway was changed into living space and a protected front porch. We removed and added multiple walls, including exterior walls and interior bearing walls to extend her kitchen, master bed/bathroom, and guest bed/bathroom.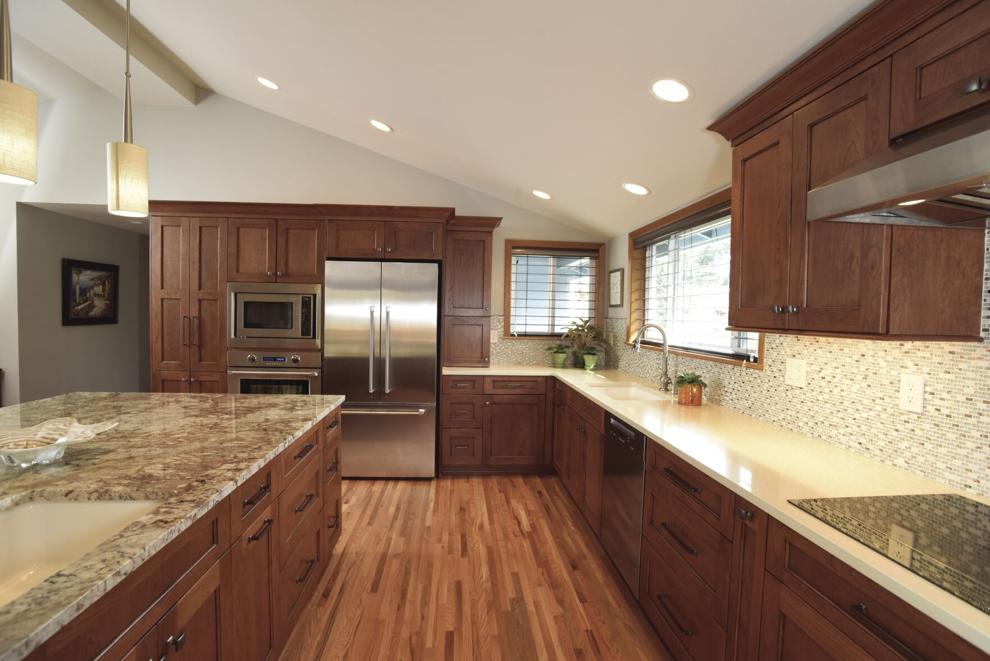 American Dream Design Build
Under $250,000
This home had an outside entrance to the laundry room. We set out to design and build an addition on to the back of the home, extending the kitchen, dining, and master bedroom. Enlarging the basement made space for a den, laundry space, and a second bathroom. This improved the function for the homeowner, and it satisfied his hopes for future resale value. Wanting to preserve the integrity of this home, we gave the roofline extra attention so this would not to appear as an add-on, and with that, our addition was complete.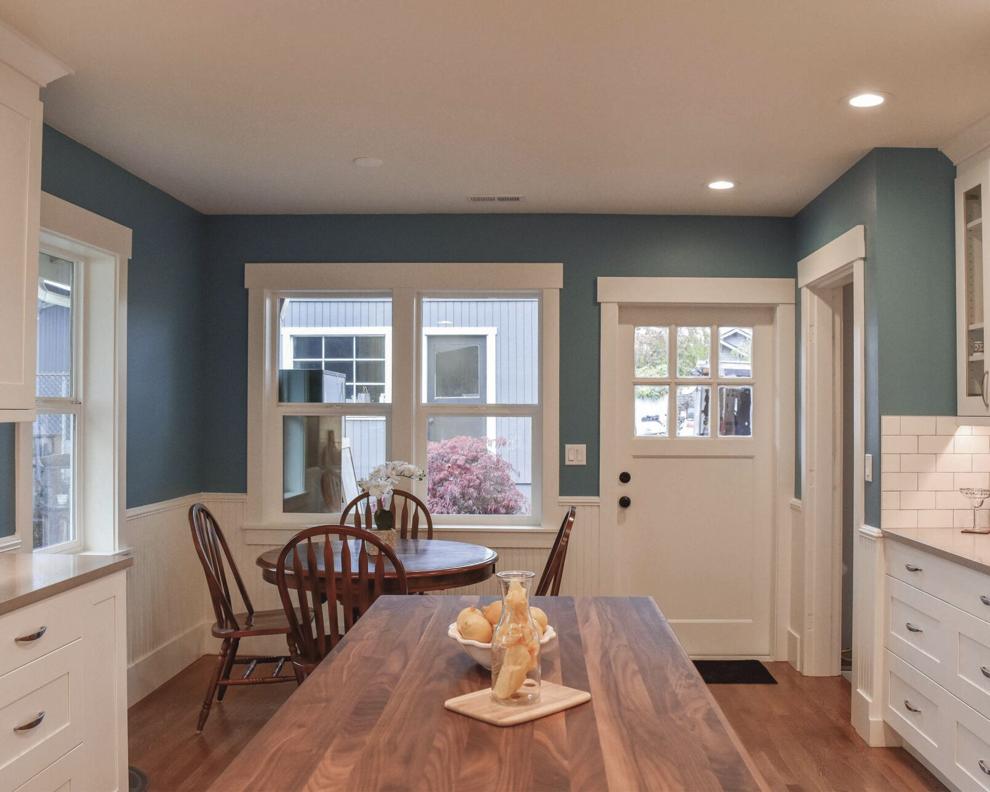 BASEMENT
York Enterprises
This detached accessory dwelling unit/garage combo was a labor of love by the homeowner to provide a place for family to comfortably live independently. Everyone involved is proud of the workmanship. This project was a part of the Residential Infill Pilot Program. More than 150 yards of dirt/mud was removed. Our mason successfully matched the brick to the main home. The vaulted ceiling and short wall give the living space an open feel. This project is a perfect example of a homeowner working with the government and the trades to achieve a new space that blends in with the neighborhood.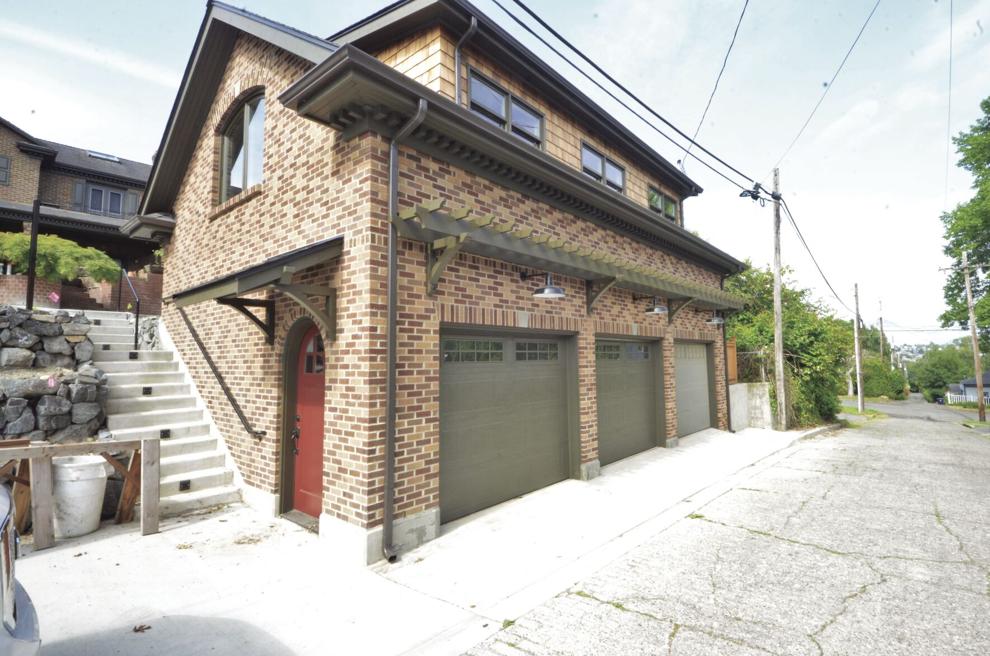 HISTORIC RENOVATION
R4 Construction
We recently took on the renovation of an old Victorian home built at the turn of the century. The homeowners were nervous that a remodel would take away from the home's original charm but longed for a house that was not only worthy of entertaining and family gatherings, but also functional for their daughter who is in a wheelchair. By redesigning the kitchen and mudroom layout to allow ease of movement and updating and repurposing many of the home's original materials, the team was able to bring the old Victorian home to life while preserving its classic style.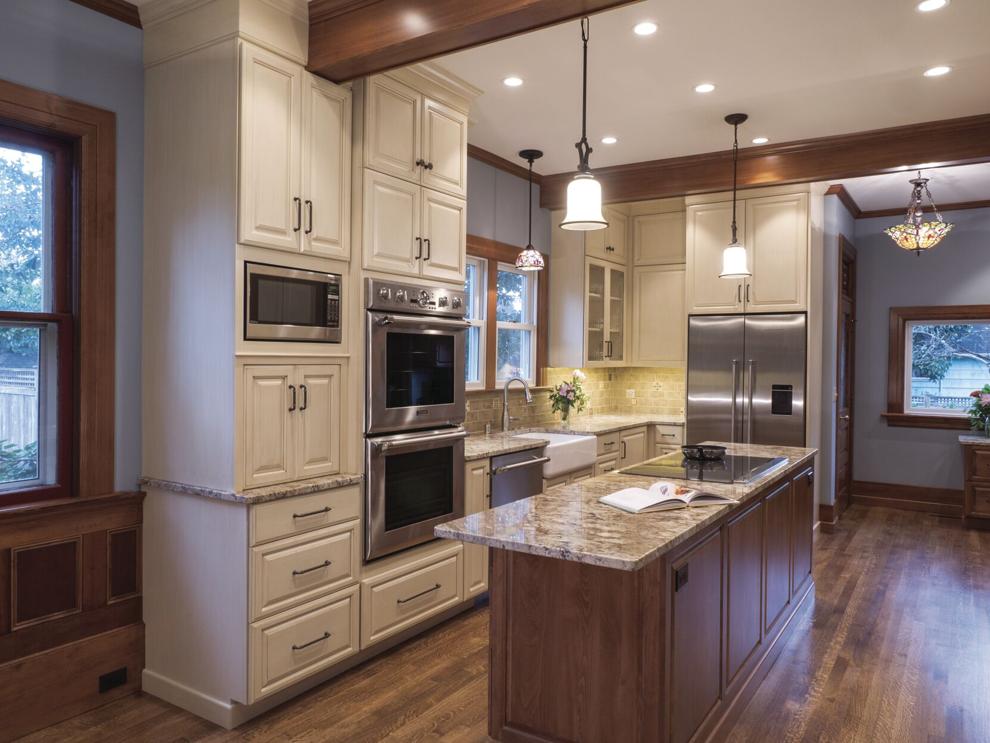 ENTIRE HOUSE
American Dream Design Build
Under $200,000  
With jaw-dropping changes to this home, we were able to renovate our clients' space in such a way that gave them more usable storage and a complete refresh. Taller cabinets, a bigger island, coffee nook, and a unique telephone booth create a more functional and interesting kitchen. Installing a shallow linear fireplace in the living room gave them more space to gather as a family. Along with updates to their guest bath, new paint and flooring gave this home a brand-new feel. The homeowners are now living in a space that is completely unique to their family.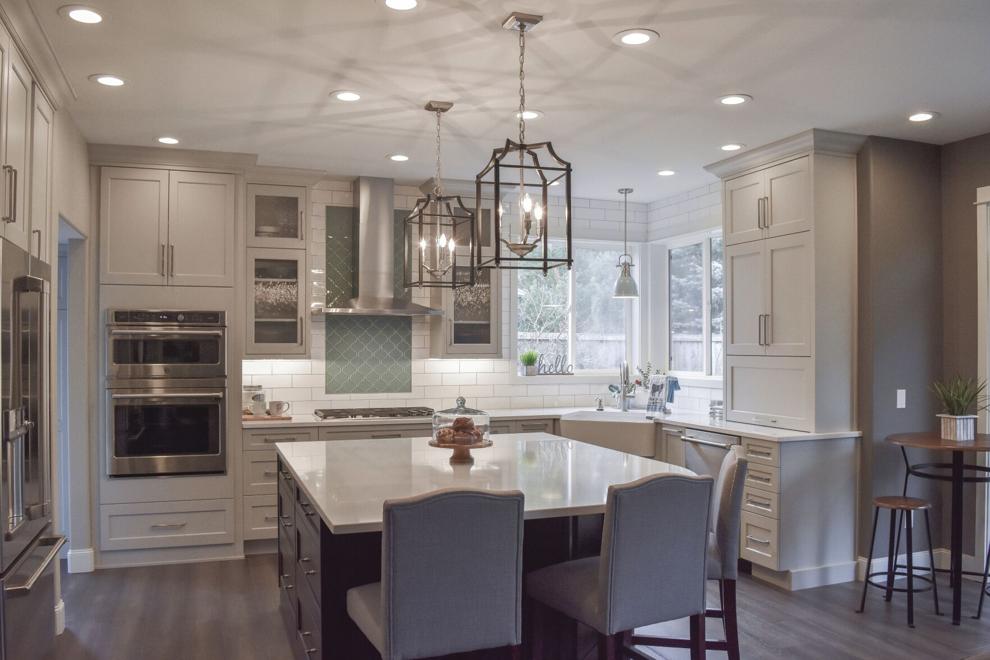 York Enterprises
$200K-$400K 
A wedding is a great excuse to remodel your home.  On the main floor, we removed the wall between the dining room and living room to open it up to the view. The kitchen was expanded into the nook area. A large island was installed. The formal dining room was opened up to the living room. We remodeled the main floor bathroom. On the lower floor, we gave the bedrooms a facelift. We completed the remodel a week before the big day. Our homeowner had time to settle in and welcome her guests to her "new" home.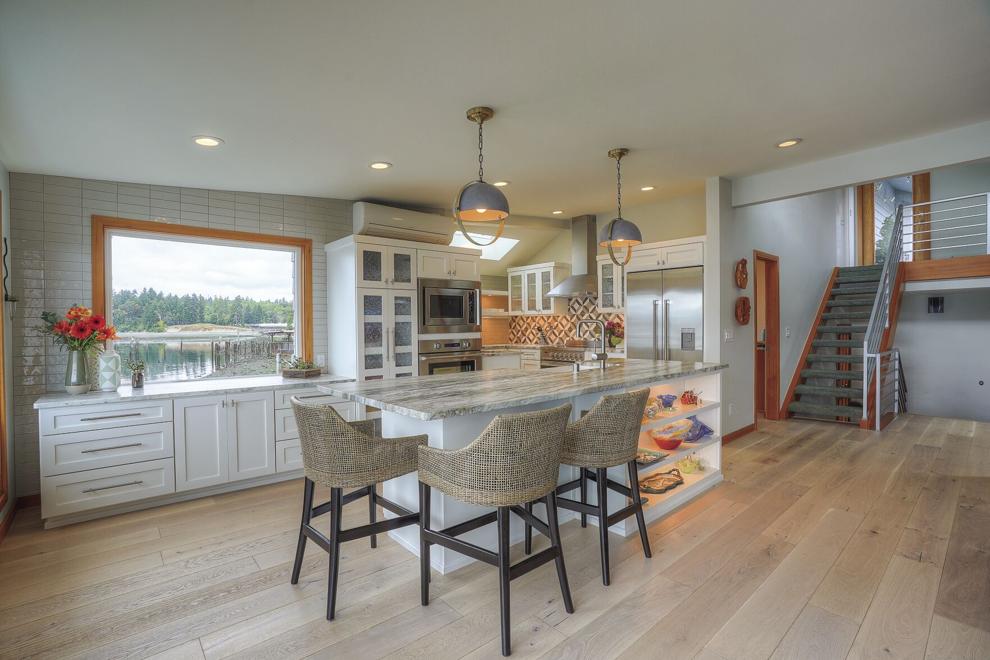 Phase II General Contractor
Over $600,000 
These clients were looking for a home to start a family and grow. This led them to this hillside property with sprawling views of the Sound. It wasn't their style and didn't have enough space to reach their goals, so a complete remodel was needed. The vision was of a Northwest Contemporary with a combination of concrete, exposed metal, wood, marble, and glass framing the amazing views. This was offset with interesting bespoke elements striking balance, creating warmth and surprises around every corner. This home is an original work of art and collaboration from the architects, designer, builder, subcontractors, and clients.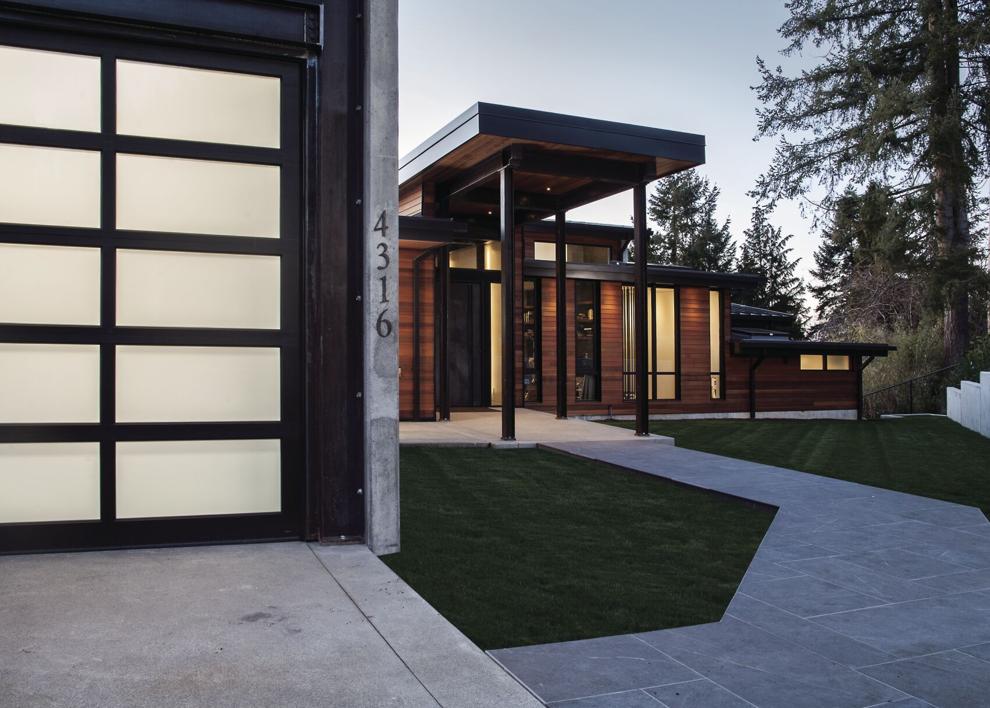 OPEN CATEGORY
American Dream Design Build
Originally coming to us to for a fireplace refresh, our clients were pleasantly surprised with the "outside the box" idea we presented. With a full view of the lake, our clients wanted to bring aPacific Northwest vibe inside their home. We provided them with a unified wall for their fireplace and TV, additional storage, and more seating. We achieved their aesthetic goals by using reclaimed wood, shiplap, porcelain wood plank tiles, and nautical sconces. They are so happy to have extra seating and storage and said it feels like a whole new room.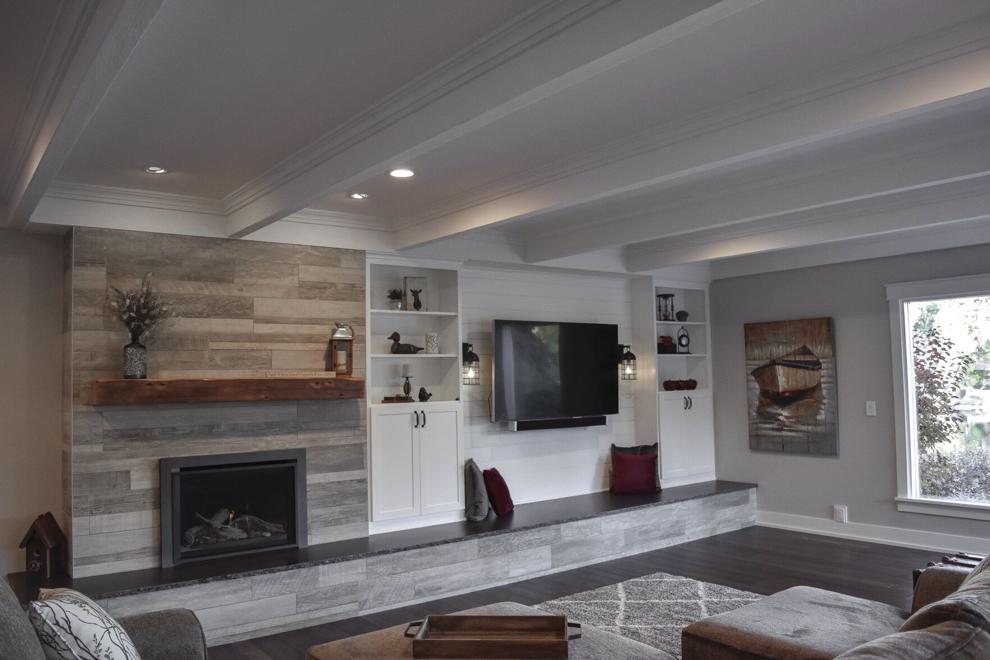 EXTERIOR

 
R4 Construction
Our team set out to renovate a historic home, which had been passed down for three generations and was in serious need of repair. Over the years, some the home's glass windows had been replaced with plexiglass, a deck had been removed, and the siding was either rotting or missing. Despite the homeowners' budget restrictions, we were able to bring their vision to reality. By replacing the siding, installing new windows, and rebuilding a new deck to perfectly preserve and match the home's history, we were able to breathe new life into a house that had sat in disrepair for decades.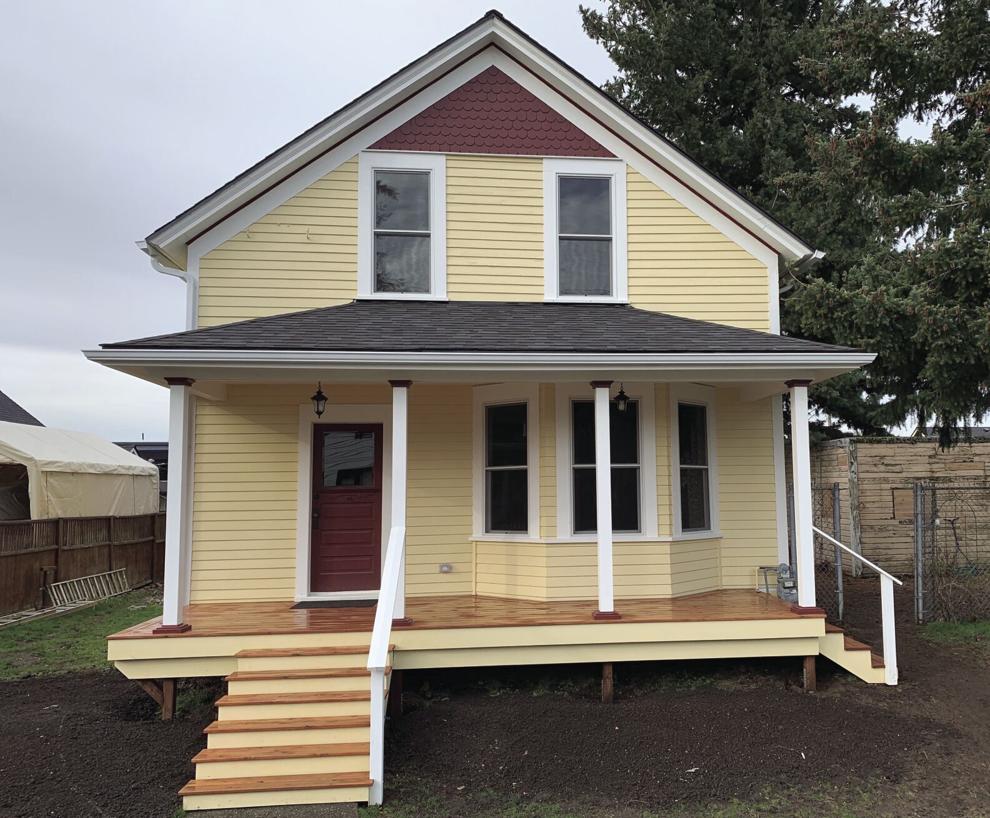 RESIDENTIAL INTERIOR DESIGN
DeMane Design
This inviting bath is ingenious with its creative floor plan and use of materials. The bath formerly was split into two rooms and had too many doors. Moving walls and adding a skylight gave new life to this small space. Making a broad visual footprint in this small 80-square-foot bath gave it an open feel by elevating items off the floor such as the vanity, toilet, and shower bench. The shower has a curbless entry, and all floors are heated. Finishes are distinctive: glass counter and sink, a high-arc faucet, sconces that look like rock crystals, Zebrano marble, and floor tile that mimics leather.