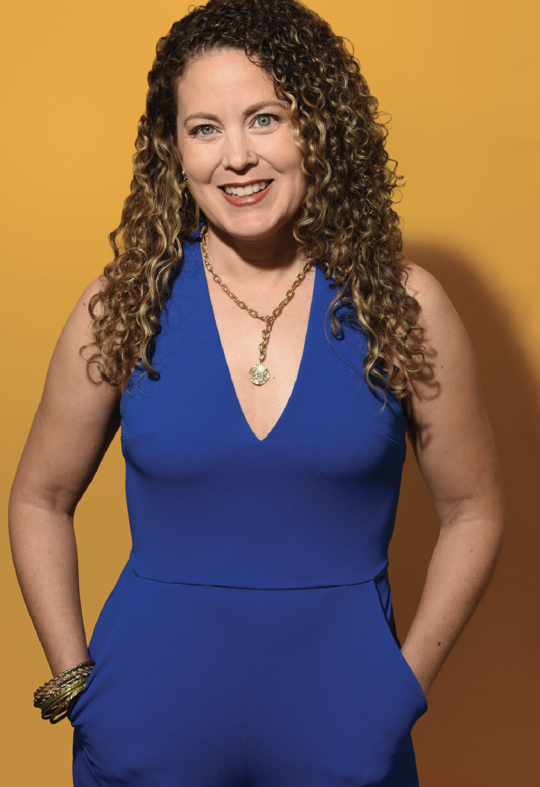 Julie Davidson is the type of person who makes lemonade out of lemons. With determination and community support, Davidson fulfilled a childhood dream and opened Komadre Kombucha in Tacoma in May 2021.
As a kombucha brewer hobbyist for several years, Davidson said the pastime was on steroids during the COVID-19 shutdown, brewing far more than her family could drink. Davidson's solution? Start a "bucha brigade." This was her way of helping people through the lockdown, not knowing how long it would last. Friends, family, and colleagues put out flip-top bottles for Davidson to fill, and before she knew it, they wanted more.
"I started getting into pop-ups and other opportunities," Davidson said. "I researched everything there was to know about brewers here in the area, who I could connect with, who might mentor me, as well as (asking), 'Is there room in the market for another kombucha brand?' The answer was a resounding yes. People we would call competitors were very friendly. … Everyone was welcoming. And they were like, 'Yeah; you have a good, unique product. There's room for you. The pie just gets bigger, Julie.'"
Komadre Kombucha is Tacoma's first kombucha taproom and is located on Sixth Avenue. Davidson's concoctions are locally brewed, use in-season ingredients from partnerships with local farms, and are inspired by her Latinx heritage. The taproom is vibrant with color and culture, including the brand name, which comes from the Spanish word comadre, which translates to co-mother — someone you consider a part of your mothering circle.
"I realized that everything I've accomplished in life has been because of comadres, mentors, friends, mother, grandmother, sisters, and my aunts," Davidson said.
Davidson's determination and collaborative spirit have taken Komadre Kombucha into 20 establishments, with hopes of a second retail location. Davidson also was one of Comcast's RISE recipients in 2021. The RISE program provides complimentary marketing services to small businesses like the taproom.
Recently, Davidson graduated from the Pierce County Small Business Accelerator and was named class speaker. Davidson will be reentering the coaching and consulting world through Pierce County, which has asked her to help coach and support small-business owners.
"I'm really happy to pay it forward and help other business owners find their footing," she said. "None of us gets to where we are alone. We all have help. We all have people who are rooting for us and teaching us and helping us along." 
This story originally appeared in the July-August issue of South Sound Business.