Not that anyone needs an excuse to hang out in picturesque waterfront Gig Harbor, but don't miss a chance this summer to visit the adorable ice cream and sweets cart created by Harbor Cakes. This playful vintage cart with a matching blue-and-white-striped awning can be found parked next to the Harbor General Store on Pioneer Way.
Choose from cotton candy bird's nests with mini-ice cream scoops, or cinnamon roll cake topped with a scoop of honey vanilla. How about ice cream with edible worms and dirt, takeout boxes of cake crumbles and frosting, hand-scooped waffle cones, organic cotton candy, or cakesicles?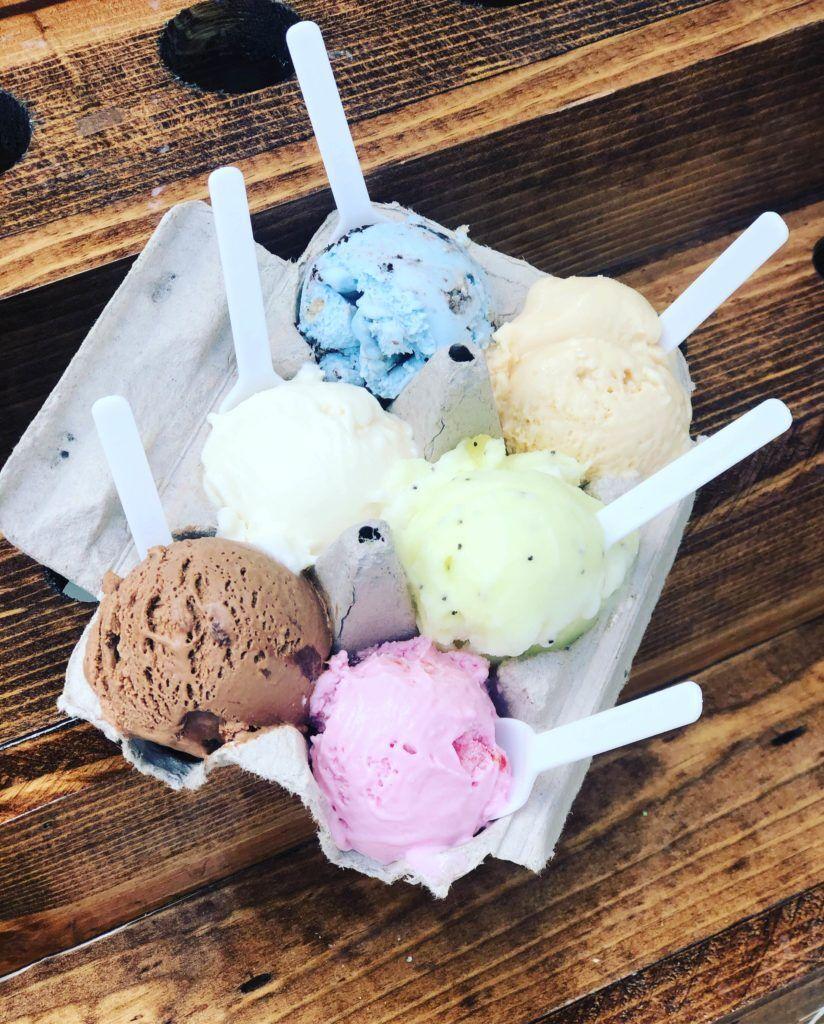 For Sweetreats and Harbor Cakes owner Katie Wright, timing was everything. Having ordered the cart right before COVID began shutting everything down last year, it quickly became a sweet spot.
"I really got lucky," Wright said. "Considering my cake business — which relied on weddings and events taking place — took a downward turn, the cart was great, because people could still enjoy it outside and socially distance."
In its second summer collaborating with the Harbor General Store, Sweetreats is back bringing along its cheerful goodness. You'll find even more deliciousness in the store.