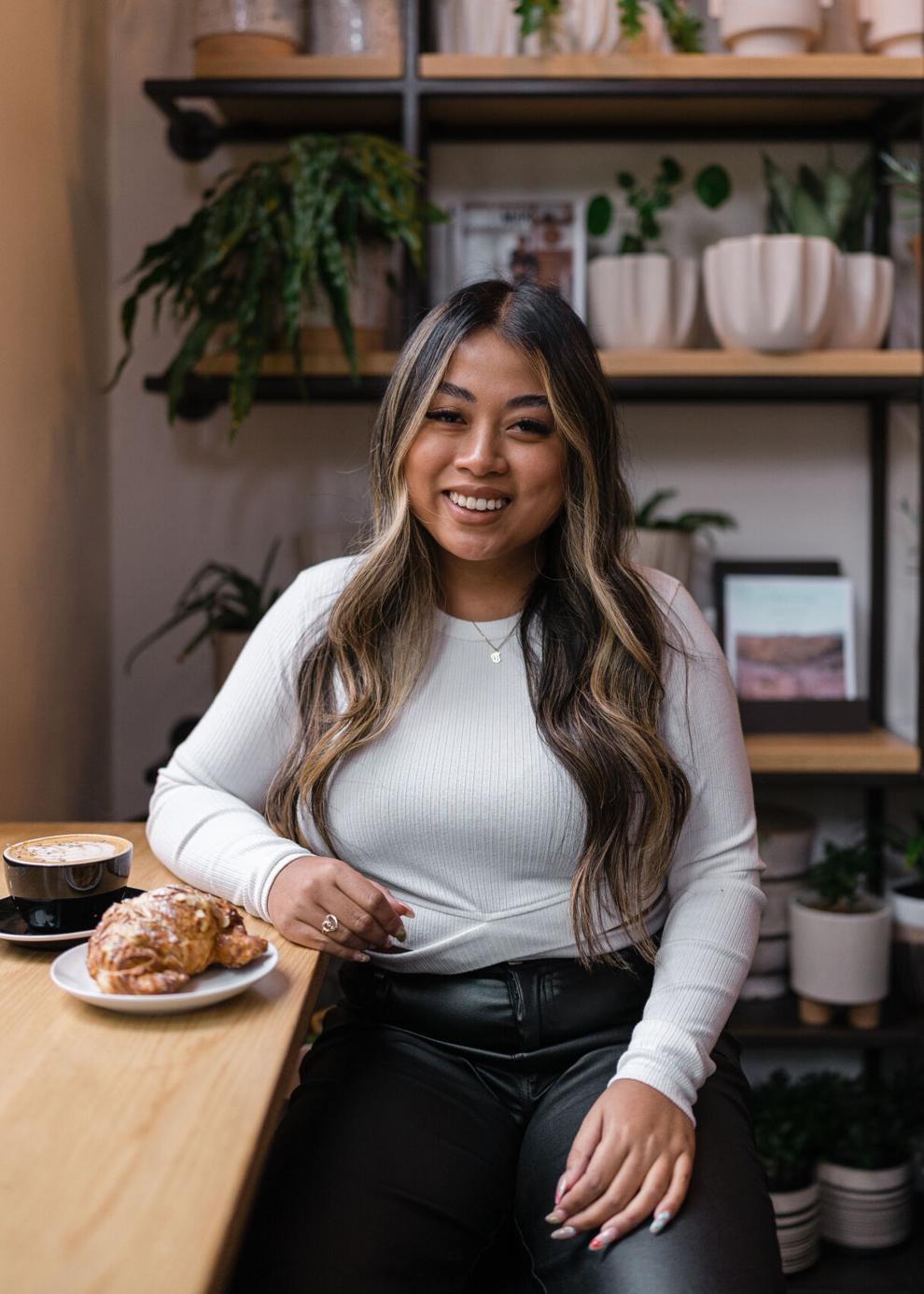 When Teena Thach first downloaded TikTok a few years ago, she, like most of us, struggled to wrap her head around it.
"What's funny is, I've worked in social media for so long that I felt like I understood each channel when it came to Instagram, Twitter, and Facebook," said the Tacoma-bred social media manager and now-TikTok star. "But I was like, 'I don't understand TikTok.' It was just something that, at first, I thought was so weird, and so odd." 
TikTok, a video-sharing social-media platform, didn't require follows — a sneaky algorithm taking stock of your attention span's habits could deliver plenty of content by itself — and people seemed to go viral on it far more erratically than on other platforms. When lockdown came and compulsive screen time consequently ballooned, though, Thach's grasp on the app's whims and quirks firmed, and she increasingly appreciated the escape it provided as the world swelled with chaos. Eventually, she began experimenting with her own takes on dance-video trends to pass the time, though virality eluded her.
In July 2020, Thach called her friend Thai Ha, owner of the Mangosteen food stand in Seattle's International District. She hadn't yet been, and wanted to stop by. Ha suggested she make a promotional TikTok during her visit in exchange for free boba, given her familiarity with the app and her social-media background. "And I was like, 'I love free boba, so I'm coming,'" she said.
The 34-second post — which began with Thach greeting her fellow foodies and continued with her enticingly shot recommendations — unforeseeably became a hit, attracting thousands in hours. 
Going viral was definitely cool. But even better was the giddy-with-disbelief follow-up call from Ha. Post-video, Mangosteen saw an enormous sales bump. It was common for TikTok-savvy customers to play Thach's endorsement for an employee to make sure they got her same order. They wanted those golden-brown pieces of Korean fried chicken, those crispy fish sauce wings, that refreshingly frosty mangonada. 
Forget dancing, for now. "Maybe this is my purpose in life, doing social media for good," Thach remembers thinking as food-blogging emerged as an obvious TikTok path. She contemplated her mission. In her videos, she decided, she would emphasize mom-and-pop, BIPOC-owned businesses suffering the effects of COVID and a lack of social-media shine. She'd keep the cannily wide net-casting greeting of her fame-making video — "Hey, Washington foodies" — but in the future more thoroughly detail a business' backstory before arriving at recommendations. (Now, she reaches out to a business beforehand for an interview.)
Thach's videos are expertly produced, but they also have a distinctly human touch — the kind of friendliness recalling that one pal who knows all the good spots around town. Two years after her unwitting food "debut," she has the format down to a science: the greeting, the concise rundown of the place, mouth-watering money shots of go-to eats. Thach limits video-making — which can sometimes stretch across two days — to weekends. Just filming usually takes between two and three hours. The voiceover script takes another few; editing can go north of four. Captions are the finishing touch. She gets some assistance from her boyfriend — he's usually the one filming Thach if she's ever on camera — but otherwise it's always been a solo effort. Everything is done on her phone.
Thach's videos have consistently made a tangible difference. For Blazing Bowl, a Laotian hot pot place inside Bellevue's Crossroads Mall, her video engendered long lines out of the building — something you don't normally see in a food court. (As a thank you, the business now has a special seat always reserved for her.) And the owner of Lakewood's La Cocina credits Thach in part with saving the business, which not long before her video was dangerously close to closing its doors.
This creative outlet also proved personal levity in the wake of tragedy: In April 2020, Thach had unexpectedly lost her father to meningitis B complications. Her new endeavor, which foundationally uplifted others, was healing for her. 
Deciding who to pick is "all over the place," Thach says. Sometimes it comes from prior knowledge. Other times a pointer from a trusted friend is enough. Yelp reviews or online research can convince her, too. But if those things are variable, some things stay constant. It's crucial to feel a connection to the owners; be genuinely curious about a place's history; and, of course, know for sure the food is "amazing." 
To date, Thach has amassed nearly 800,000 likes and 54,000 followers on TikTok. She has more than 13,000 followers on Instagram. She's received coverage from Eater Seattle, The Seattle Times, and other pubs. And there's more she'd like to do with her platform.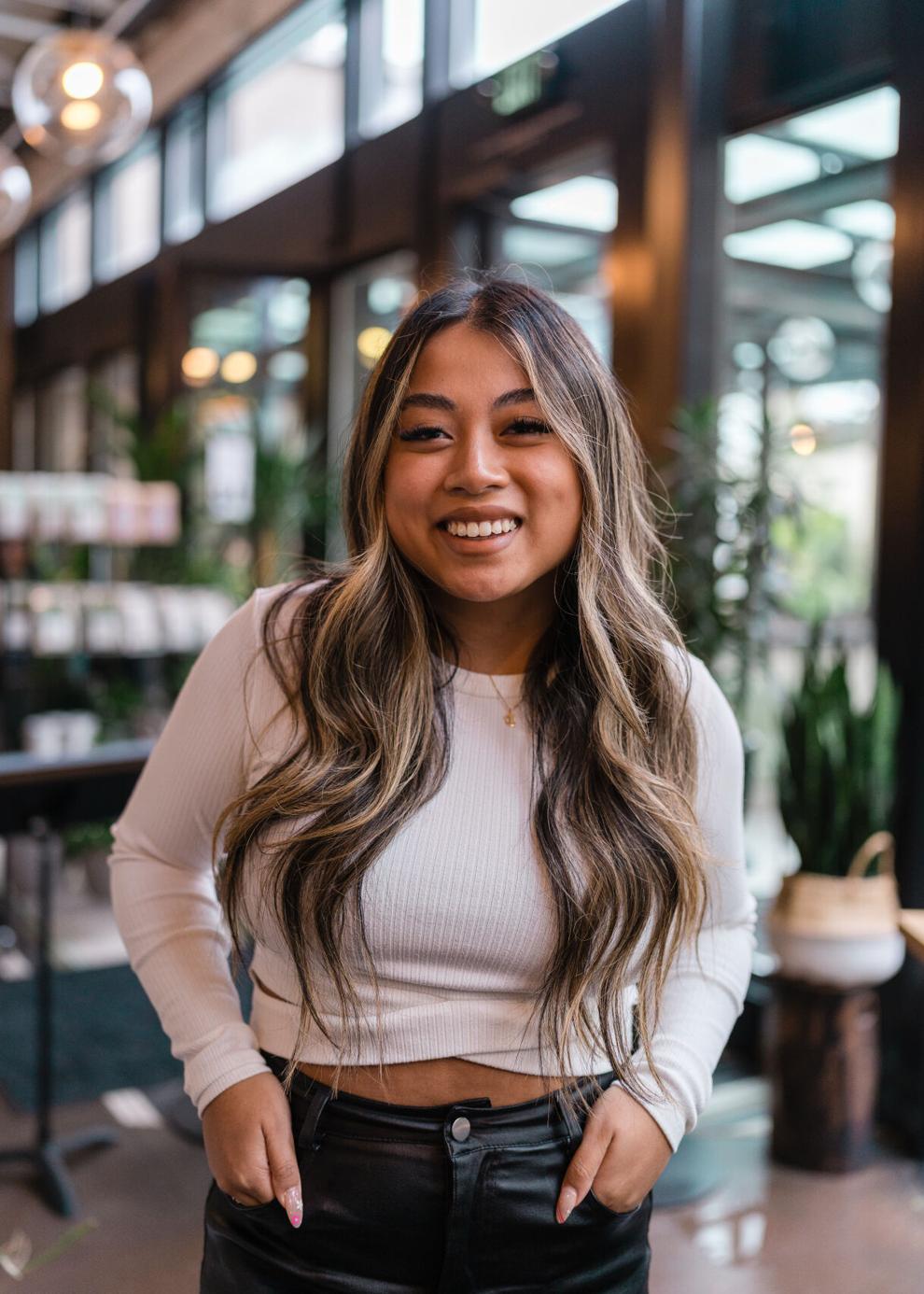 THACH, 29, WAS BORN AND RAISED in Tacoma's South End, where her Cambodian father and Vietnamese mother immigrated after the Vietnam War. They didn't meet until coming to Washington, while both were working for Trident Seafoods. Thach was born when her mother was in her 40s, and she says her half-brother, about 20 years older, was instrumental in an upbringing that required she be self-sufficient.
"As you get older, you appreciate your parents a little bit more," Thach said. "I wasn't able to come home from school and ask my parents to help me with my homework. I always had to figure things out for myself. I used to be, as a child, so jealous of the kids that could ask your parents to help with math and things like that. I would find myself being so, not angry, but, 'ugh, I wish I could have more — I wish I could have some help.' But when I come to the person that I am today, I'm so thankful for the struggles, because I literally had to figure out things for myself." 
Thach says she cultivated an extroverted personality in part "because I didn't have anyone at home to talk to," and frequently took extra time to ask teachers for additional support growing up. She made friends "everywhere." In high school, faculty lent a hand with college applications and drove her to campus tours.
"That really opened my eyes to dream really big," Thach said. "That was kind of the beginning of everything — of someone that just wanted so much more, to get out of Tacoma and do bigger things." 
She graduated from Mount Tahoma High School, then went to Western Washington University, making her the first person in her family to pursue higher education.
When she started college, she broadly went after communications because of a longstanding interest in social media and storytelling. Then she honed her focus as more classes affirmed where her interests most lay. One public-speaking course was emboldening. But a journalism class where she got to tell a visual story about someone usually pushed to societal sidelines was particularly impactful. (She centered her assignment on a school janitor, with whom she remains in touch.) Because it meaningfully put her then-mostly-untapped storytelling inclinations into practice, the project solidified her purpose. 
"It was just a bunch of, 'I like telling people's stories. I like public speaking. I love reporting, but I also love social media and I love getting people together,'" Thach remembers realizing. "It was everything all coming together." 
After graduating, Thach worked for two years as a social media manager at Socedo. Since 2017, she's worked for Starbucks, first as an associate community manager for marketing; then as an associate community manager of public affairs and social impact; and, since this February, as the associate community manager of partner social and digital.
Thach is still trying to locate the kind of balance between her day job and her influencing aspirations that staves off burnout. But it can be tricky.
"I always try to prioritize what's important," she said, noting that she's pushed herself to not make videos if she's not feeling it. "When it comes to my hobby, what I love is that I have full control — I am the boss of my projects. I never want to do something just because I'm forced to do it."
The more stories Thach has told through TikTok, though, the more the form's temporal limitations stick out. 
"I interview so many amazing people," she said, "but putting it in one minute really sucks. Like, it really sucks." 
That dismay has only amplified interest in making longer-form food features on a platform like YouTube. Anthony Bourdain, celebrated for his travelog-style food programming, is one influence on the style of video she wants to eventually make. 
Thach also would like to reignite her years-old, music-focused YouTube channel, where she'd accumulated some 9,000 subscribers before putting it on pause. As her reach widens, she doesn't want to put limits on herself. 
"I think my brand is myself," Thach said. "I don't want to be in this niche where it's like, I'm just a Washington foodie. I'm so much more than that."
Thach, though, has never lost sight of why the blogging for which she's become best known matters to her.
"I feel like [so many influencers] want clout, or all these viewers or followers — whatever. But once you lose that, what do you have?" Thach said. "What really makes a difference is how you're impacting other people's lives in a positive way. I think that's way more important."