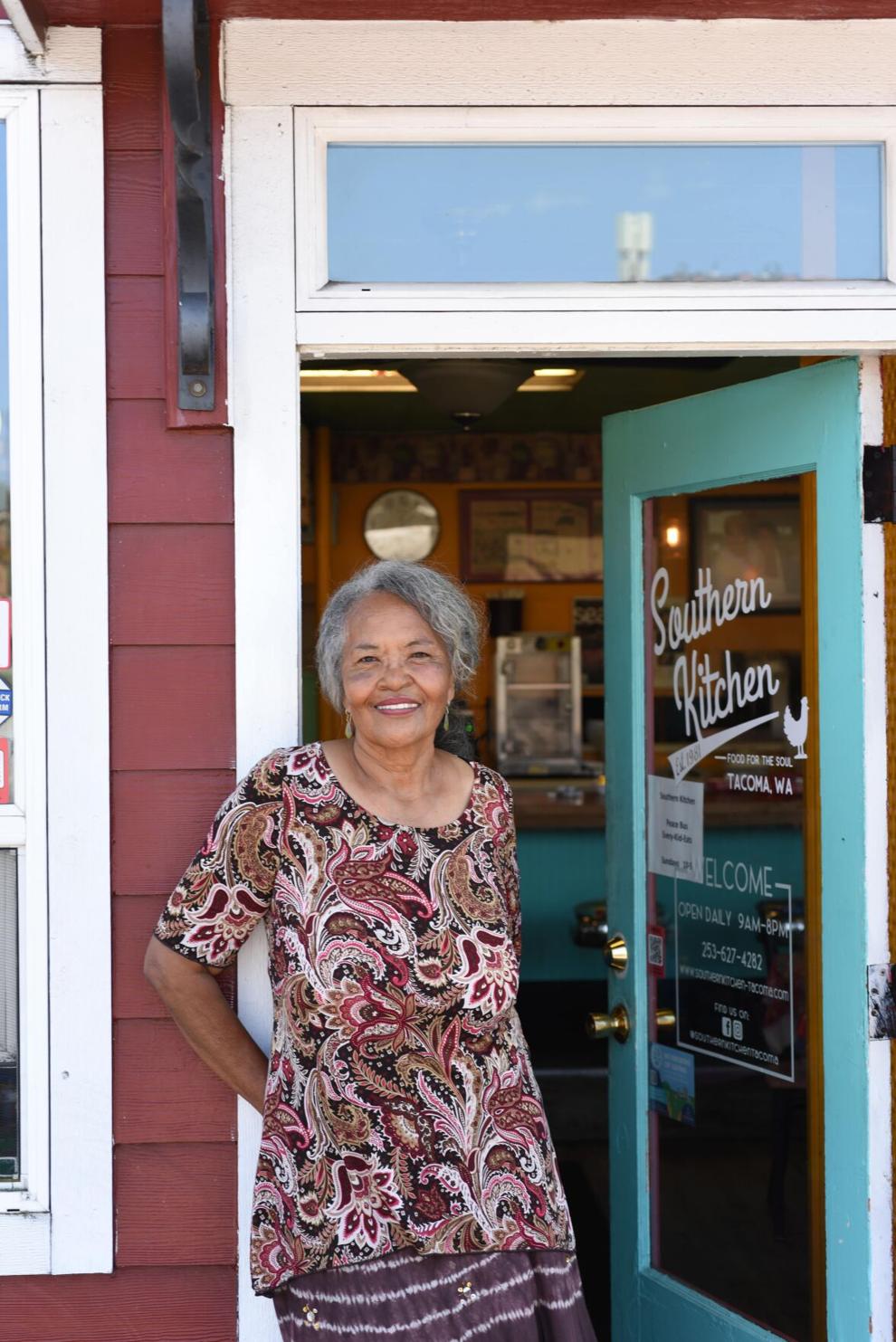 According to a 2021 National Restaurant Association report, nearly half of all restaurants are owned or co-owned by women, and about 45 percent of managers are women — both higher than most other industries. Gloria Martin said she never imagined she would one day become a business owner, much less a restaurateur. Since 1995, Martin has been operating Tacoma's beloved and successful Southern Kitchen.
"Back in the day when I was growing up, the goal was to get a job out of high school, or you go to college. The careers were really limited for women," Martin said. "When I went to college, I just knew I wanted to do something good in the world. I never had a thought about going into business in my earlier years. I just kind of stumbled into it."
Before Southern Kitchen, Martin lived across the country. She grew up in a Boston suburb and attended Hampton University in Virginia. She has lived and worked in Washington, D.C.; Baltimore; Chicago; and Tacoma.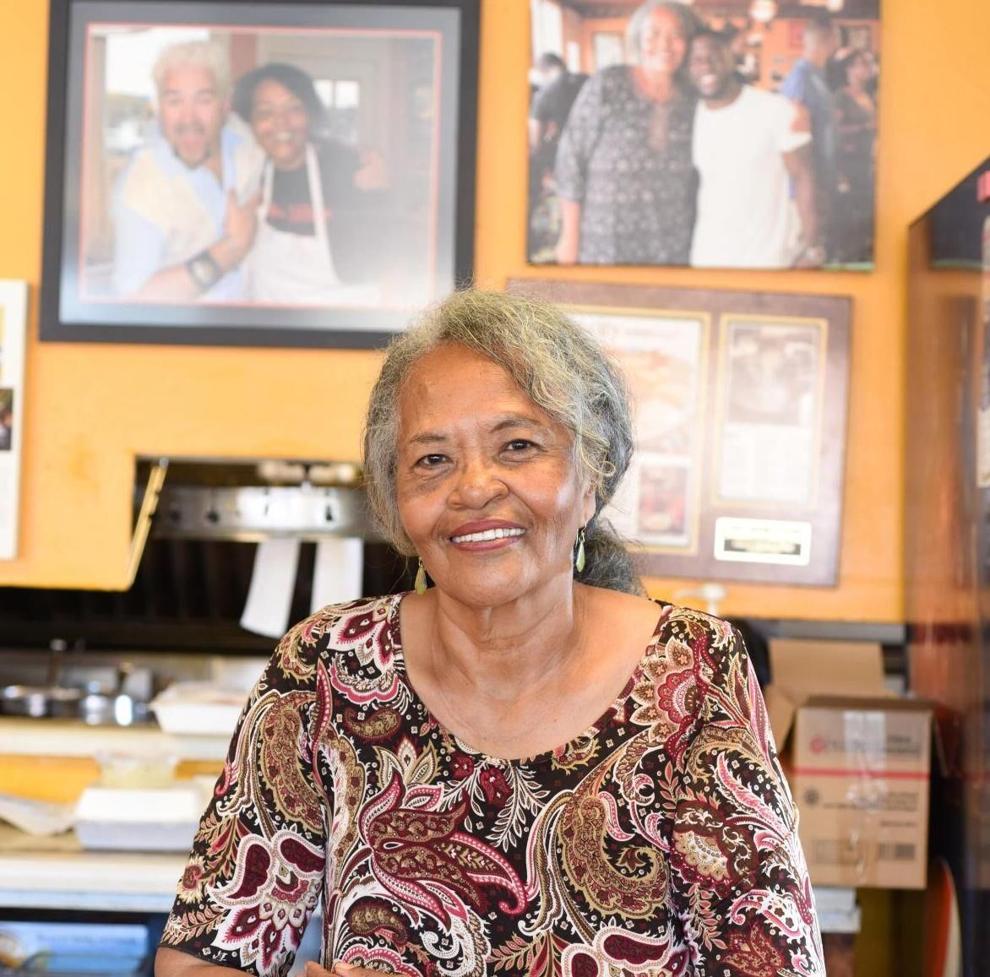 IN 1995, MARTIN OWNED a multicultural bookstore called Tag next-door to what was Lessie's Southern Kitchen. Ready to retire, the restaurant owner approached Martin and asked whether she would buy the restaurant. Knowing a thing or two about comfort food and business, Martin decided to take the offer — a risk that paid off tremendously, Martin said.
"I was very, very, very nervous. Very scared," Martin said. "When I first started, (Lessie Smith) told me that I could work with her for about a month, and then she would retire … and (for) three weeks or so, I worked there every day to get familiar with how the operation worked, and then I took over."
Growing up, Martin's father was a chef in the Army. He taught many aspects of food preparation, like how to properly cut a whole chicken, make dressings, and deal with food waste. Looking back, Martin said she is amazed at how much her father taught her and that she was able to retain those lessons.
Through the years, Martin made the menu her own, but the classic comfort food has remained. Most of the menu is made in-house with ingredients sourced from local farmers. Hungry diners will find fried chicken, mac and cheese, collard greens, catfish, and the famous cornbread stuffing and gravy. Martin also raved about her mango lemonade, which is handcrafted with pieces of mango and a dollop of whipped cream. "I was fortunate the restaurant was already there. … I took it and ran with it," she said.
Martin's success hasn't come without challenges, though. As a woman of color in business, Martin said she has experienced discrimination. When she tried to expand her bookstore in the early '90s, a loan officer denied her funding. Determined to grow her business, Martin went to a different bank, where a Black loan officer approved financing.
"I felt like (the first bank) denied me just based on my color and the fact that I was a woman," Martin said. "But (the second loan officer) had faith in me. … I was blessed to have him as a loan officer. But I never gave up. Now, people are being recognized; it's women, people of color, diversity. It's about time."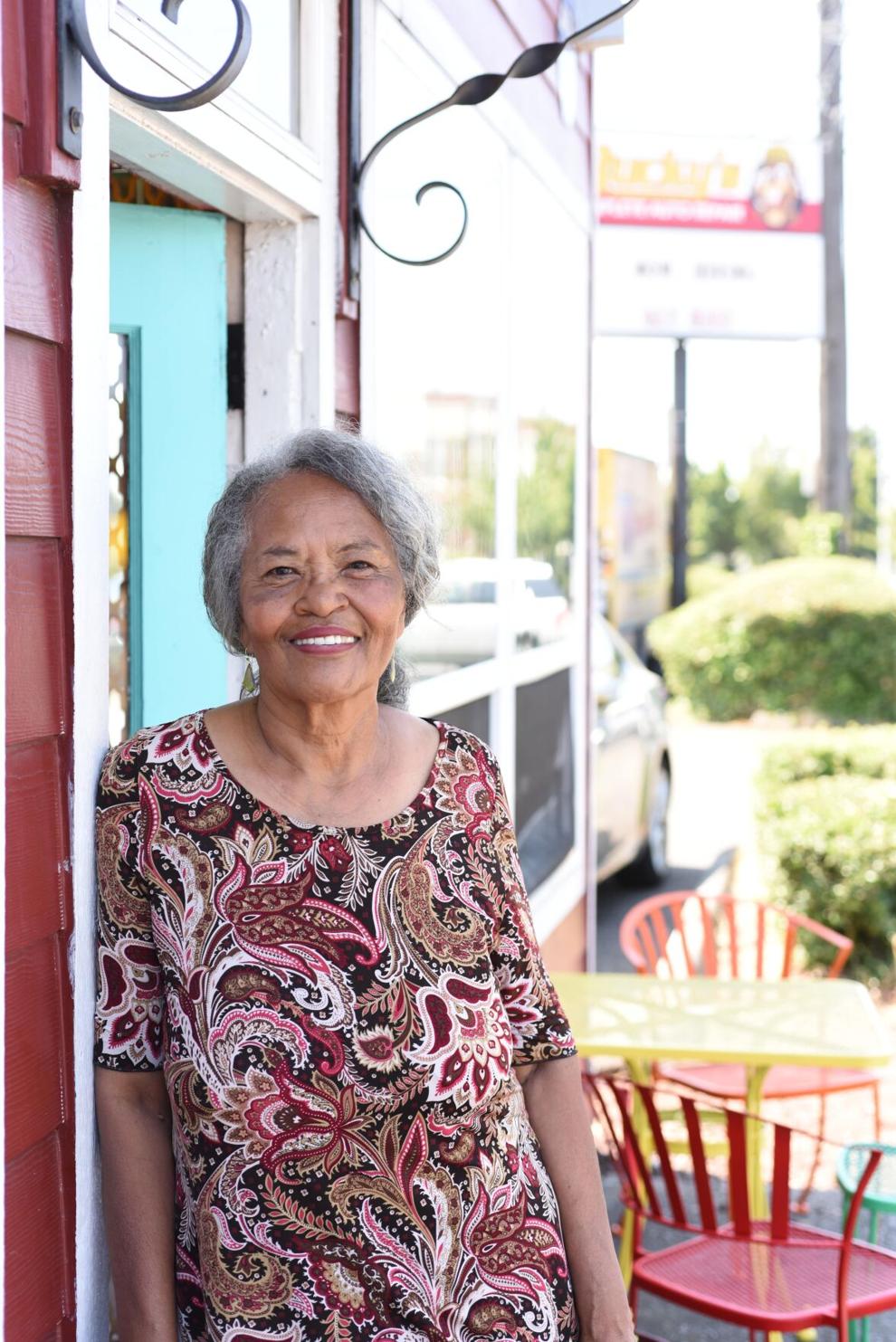 SOUTHERN KITCHEN ALREADY WAS an established restaurant with stellar customer service before Food Network put the restaurant on everyone's radar.
In 2010, Food Network's, Diners, Drive-Ins, and Dives featured the restaurant's famous cornbread stuffing.
"The following week, the foodies came," Martin said of the response to the episode. "I had a couple fly in from Texas to eat. … I said, 'Well, what brought you to Tacoma?' and they said, 'To come eat here.' … And they showed me their airline ticket. They arrived (at) Sea-Tac at 10 a.m. and would be leaving at 7 p.m. that same day." Eight years later, Southern Kitchen was featured in Kevin Hart's Comedy Central show Hart of the City. The episode highlighted up-and-coming comedians from the Puget Sound region eating at the restaurant.
Between her bookstore and the restaurant, Martin has cultivated a space for people to feel welcomed.
"One of the things I've always wanted to do was create a place of employment for people of color, where they know they don't feel discriminated against," she said. "Stemming from everything my parents had to go through, and even me, I just wanted a place where (others) could feel comfortable. I wanted that to be something that not only my employees are proud of, but the whole community as well."
Martin and her team are looking into expanding the restaurant with a food truck and possibly a second location in Bremerton. She wants to give back to the community in some shape or form — whether that is sharing herbs and micro greens or simply learning more about food and life.
"I still have a thirst for knowledge. I still want to learn. I still want to make a difference in the world. … I don't have all the answers. I just know I have to do the best I can," she said.
This article originally appeared in the September 2022 edition of our sister publication South Sound Business.