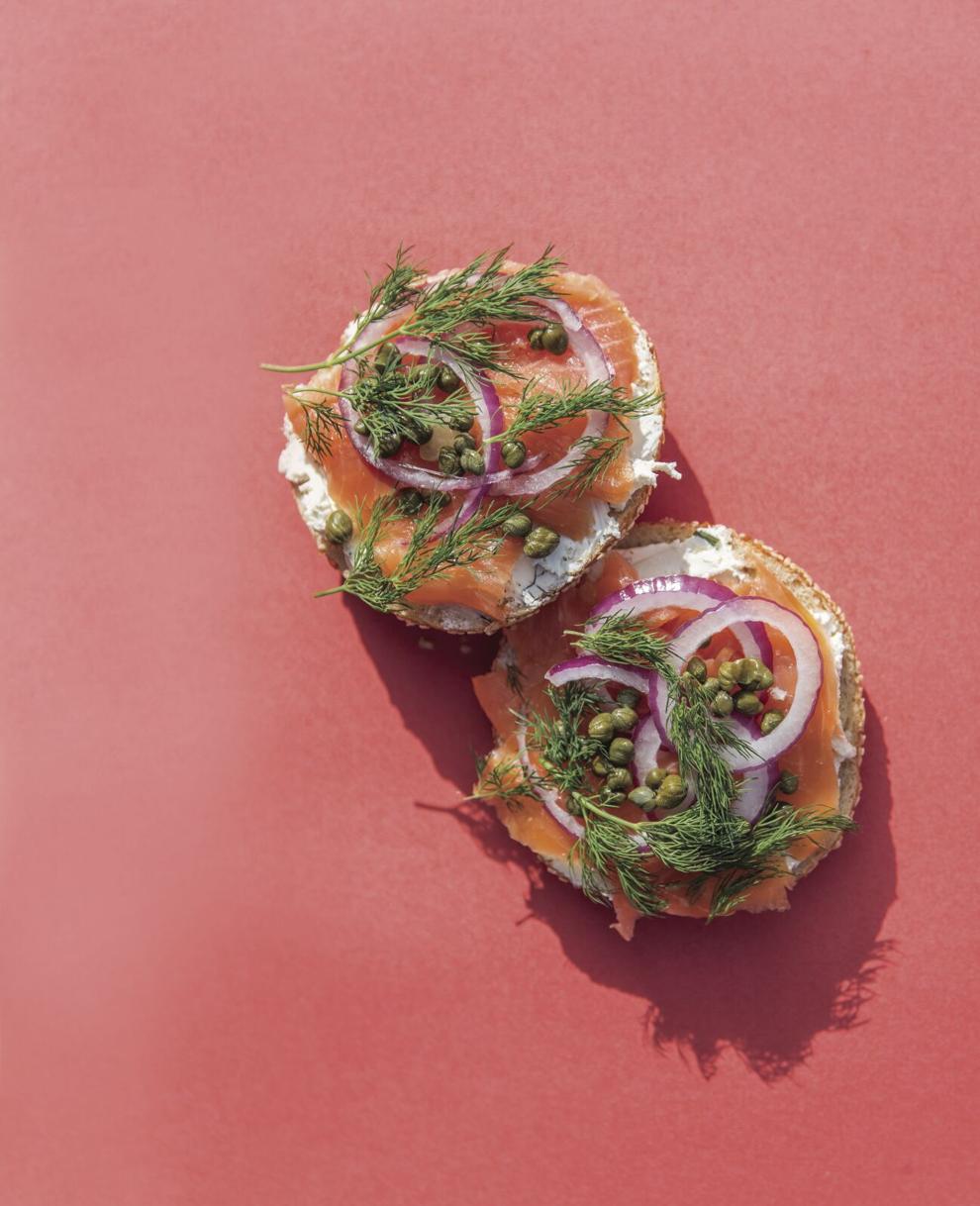 Get ready to experience bagel tartines in what is sure to be a gorgeous reinvention of a 1900s-era space on South Tacoma Way. Meet Howdy Bagel, coming to Tacoma this summer.
During COVID, business and life partners Daniel Blagovich and Jacob Carter set out to bring sheer bagel happiness to all at a time when things seemed a bit uncertain.
Having been laid off from previous jobs, they began baking in a commercial kitchen and delivering their traditional handshaped bagels via online ordering between Seattle and Tacoma.
Popping up at Field Bar & Bottle Shop, the Proctor Farmers' Market, and even a true bagel lover weekly bagel club subscription service, the two eventually would relocate themselves and their production to Tacoma.
Taking two to three days from start to finish, the slow yeast fermentation process of their fresh-made bagels doesn't use leavening agents.
"It's a very human process, which is very cool. I love whenever you're eating bread, or a food that has a lot of love in it," Carter said. "There's a lot of love and time that's gone into it. We are really excited to be able to share a product that we're really proud of, and taken a lot of time to develop."
Try zesty open-face sandwiches (tartines), and now hot sandwiches at the soon-to-open brick-andmortar location. Try classics such as egg, cheese, and bacon, vegan alternatives, and fun surprises such as the small jar coddled egg served with a bagel for dipping.
5419 S. Tacoma Way. Follow social for opening updates.