Pecan pie is an iconic American dessert that shows up at just about every Thanksgiving and Christmas gathering. It's my husband's all-time favorite pie, and I've aimed to create a twist on this classic that will make this recipe famous among your loved ones. Bourbon, dark chocolate, and that buttery caramel filling can't be beat. Here is a winner, in every sense of the word. I hope you try this version and that your family absolutely loves it, too.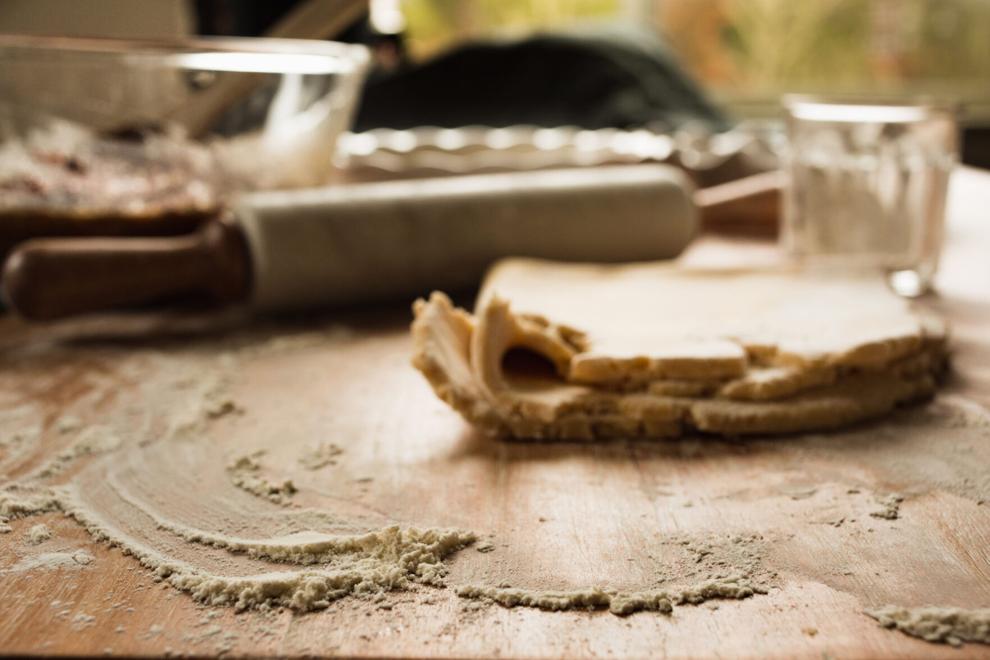 Buttery Pastry Crust
Ingredients
1 cup cold butter
2 cups flour
Pinch of kosher salt
¼ cup ice water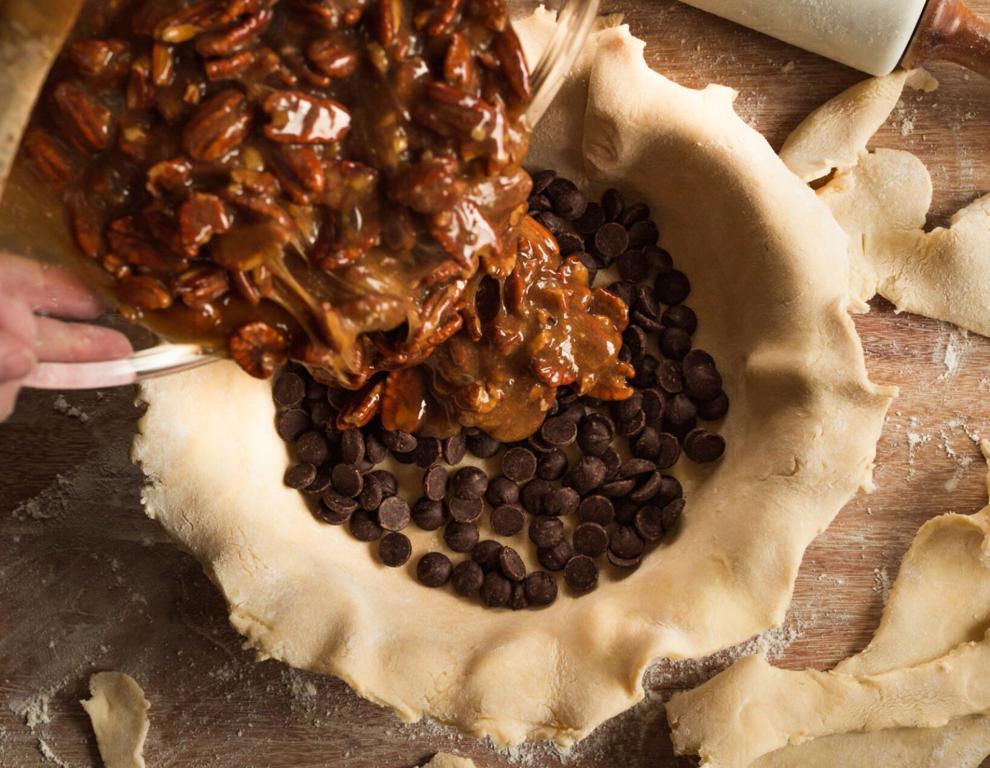 Filling
Ingredients
1 cup packed dark brown sugar
½ cup white sugar
3 eggs
½ cup melted butter
1 teaspoon vanilla
½ cup dark Karo syrup
1/8 cup bourbon
10 ounces pecans
Pinch of kosher salt
1 cup semi-sweet chocolate chips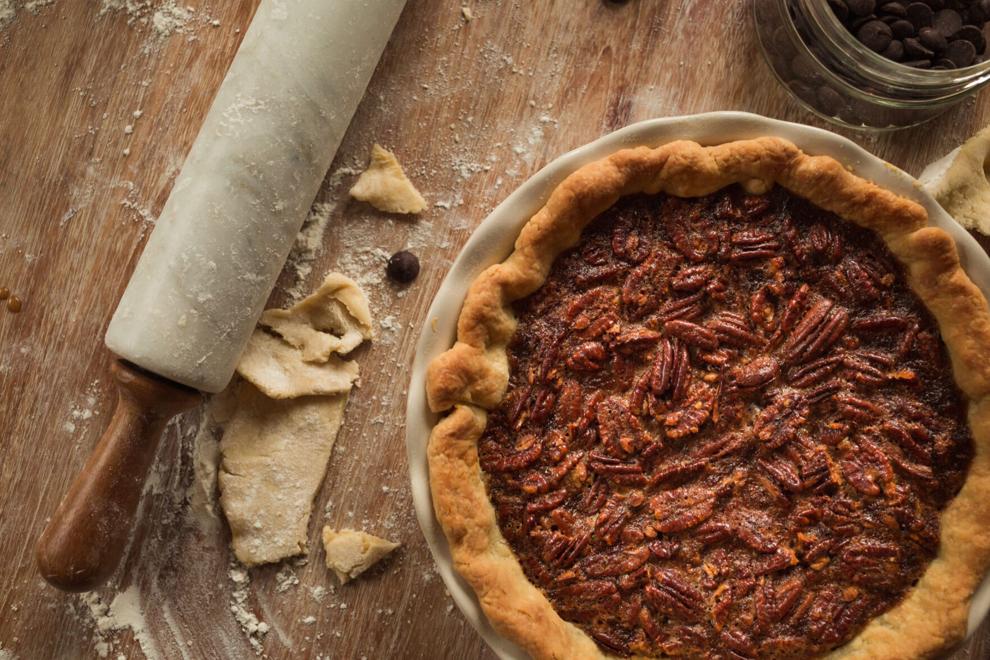 Method
Prep time 20 minutes
Inactive time 30 minutes
Baking time 45–60 minutes
Prepare the pastry. In the bowl of your stand mixer (or by hand using a pastry cutter), mix cold butter into fl our until it forms into small balls, each about the size of a raisin. Add water, and mix dough until it just comes together. Press the crust into a disc and wrap in cling wrap, then refrigerate 20–30 minutes. Remove the crust, and allow it to stand 5 minutes before rolling out into a 12-to-13-inch circle.
Meanwhile, preheat the oven to 350 degrees and begin preparing the filling. In a large mixing bowl, mix sugar, eggs, butter, vanilla, Karo syrup, and bourbon. Once you've got a smooth batter, fold in pecans and kosher salt. Set aside.
Press the rolled pastry crust into your deep-dish pie plate. Trim the excess, and leave a half-inch overhang around the rim of the pie dish. Tuck that half-inch under, and crimp the edge however you prefer. Pour chocolate chips into the bottom of the crust. Pour the filling over top, and bake 45–60 minutes. (If pie browns too quickly, place foil over top.)
Note: A great silky caramel pecan pie will always have a slight wobble in the center. As the pie cools, the wobble will set. If there is no wobble, the pie is over-cooked (and the eggs might curdle a bit), but it will still taste lovely.