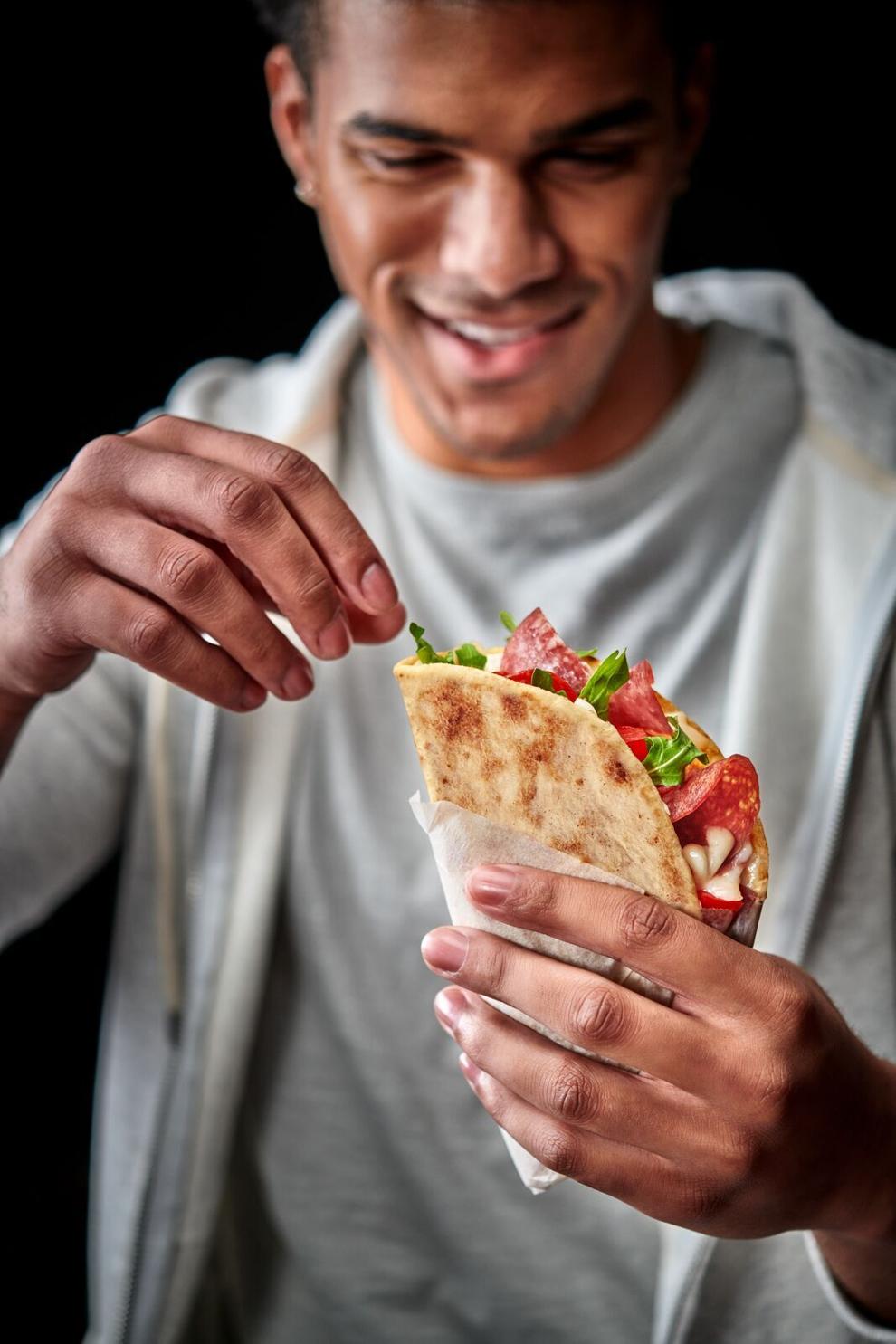 Mod Pizza has announced that it will be debuting a new menu item — the Pocket Pie — to all 530-plus of its locations countrywide this week.
Customers in Washington, Texas, Arizona, and Pennsylvania will have a chance to try the flavor for free by "looking up to the sky": this week, four mysterious "Pi's in the Sky" will be touching down in four locations March 14.
The customers who spot one of them will need to give a secret code to their local Mod Pizza to receive a free Pocket Pie, a release said. 
The Pocket Pie is made from Mod's 6-inch mini pizza crust and is filled with fresh ingredients before getting oven-fired and then folded for an individually sized meal.
The Pocket Pie is available in the following flavors:
Italiano: A white sauce base with shredded mozzarella and parmesan cheese, pepperoni, salami, roasted red peppers, sliced tomatoes, fresh basil and arugula, and red sauce.
Four Cheese: A white sauce base filled with shredded mild-cheddar, mozzarella, asiago and parmesan cheese.
Chicken Bacon Ranch: A white sauce base filled with shredded mild-cheddar cheese, chicken, bacon, and finished with ranch drizzle.