Hot wings are always a good idea. And if you use an air fryer, you can make hot wings fast and not heat up the whole kitchen turning on the oven if it's already a warm day. And what is a hot wing without a really good blue cheese dipping sauce? Not as yummy.
The Basic Wing Recipe
Serves 4 to 6 people
Prep time 30 minutes
Cook time 30 to 35 minutes in the air fryer, or 45 to 60 minutes in the oven
Ingredients
4 to 5 pounds chicken wings, thawed and drained
2 tablespoons olive oil
1 teaspoon paprika
1 teaspoon garlic powder
1 teaspoon onion powder
Salt and pepper to taste (start with 1½ teaspoons kosher salt)
Method
If using an air fryer, set the timer to 30 minutes and 375 degrees. For the standard oven, set to 425 degrees.
In a large mixing bowl, combine the wings with the olive oil and all the seasonings. Let stand 10 to 15 minutes.
For the air fryer, place a single layer of wings in the basket. If you have a smaller-capacity air fryer, cook in multiple batches. Cook 10 minutes, then shake and flip the wings. Cook an additional 10 minutes, then flip again. Cook a final 10 minutes for golden crisp wings (longer if you prefer extra crispy wings).
For the standard oven method, place the wings in a single layer on a lined baking sheet. Bake 25 to 30 minutes, then flip the wings and cook an additional 20 to 30 minutes. The wings should be crisp and golden brown.
To finish, divide the wings into 3 portions, and toss with the three sauces (recipes below). Serve with celery and blue cheese dipping sauce.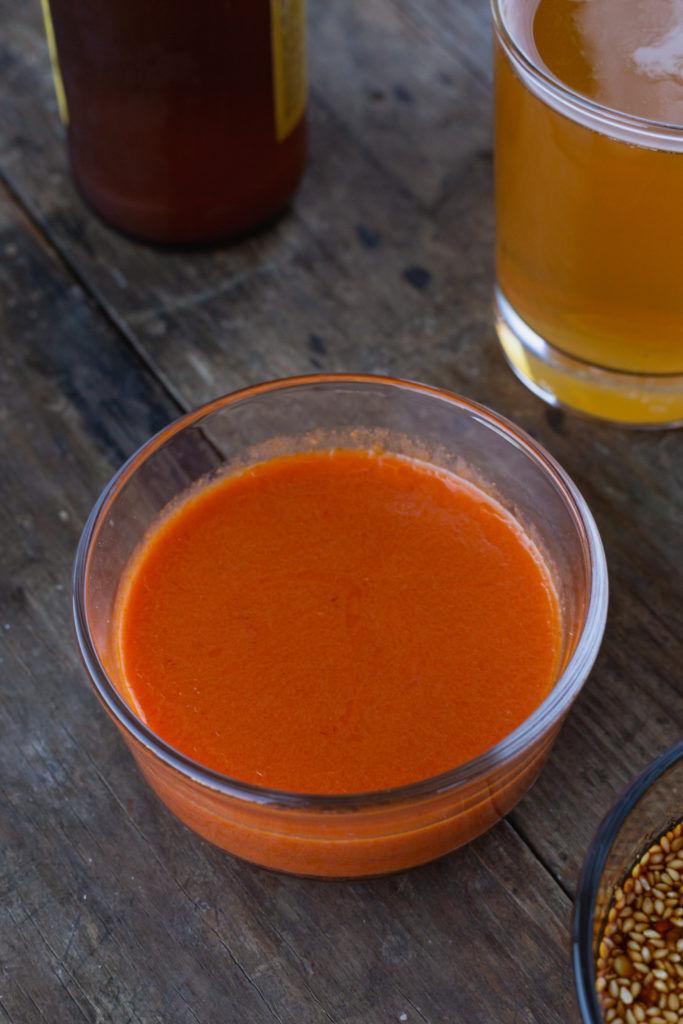 TRADITIONAL BUFFALO GLAZE
Ingredients
½ cup buffalo-style hot sauce
½ cup melted butter
Method
In a saucepan, combine the butter and hot sauce, then cook over medium heat until it bubbles, and the butter is melted. Toss with the wings.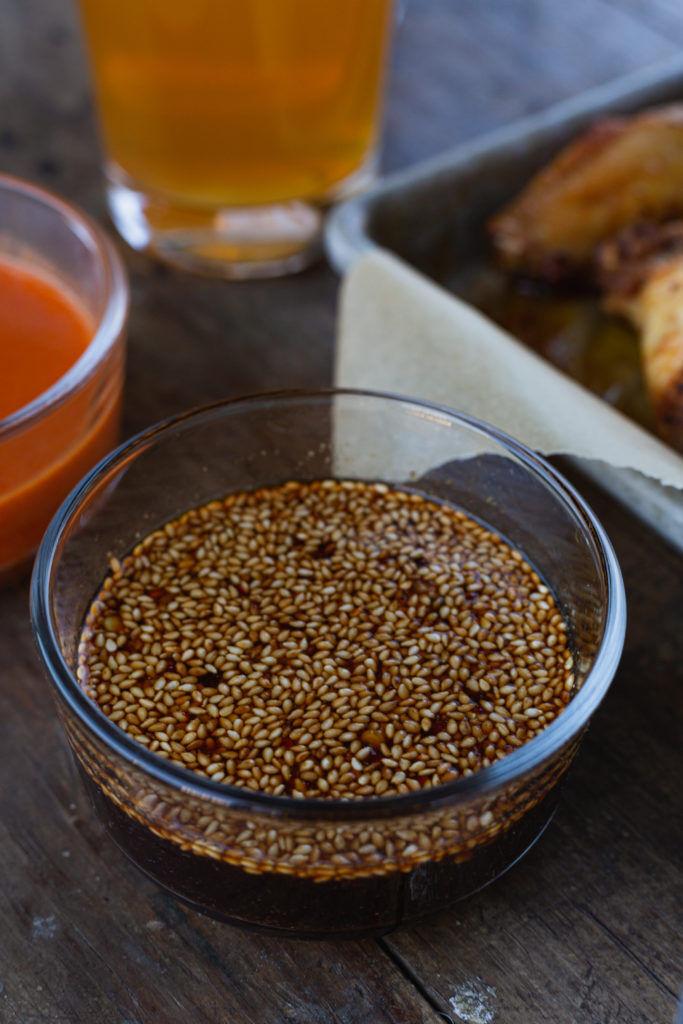 SPICY SOY AND SESAME
Ingredients
½ cup soy sauce
2 tablespoons brown sugar
1 tablespoon Sambal chili or Sriracha sauce
1 teaspoon sesame seeds
1 to 2 teaspoons rice vinegar
1 teaspoon toasted sesame oil
Method
Combine, and toss with wings.
CITRUS HONEY MUSTARD
Ingredients
¼ cup honey
¼ your favorite mustard (I chose Dijon)
Juice of 1 lemon
Cracked black pepper to taste
Method
Combine, and toss with wings.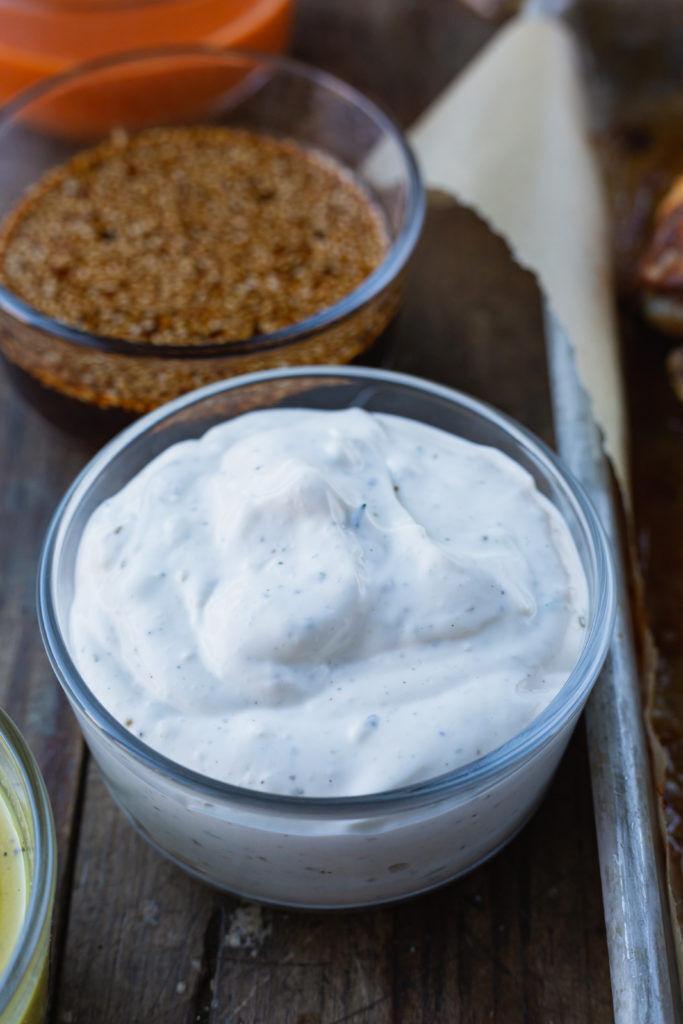 BLUE CHEESE DRESSING
Ingredients
1 cup mayonnaise
1 cup sour cream
1 teaspoon onion powder
2 tablespoons white vinegar
¼ cup or 2 ounces crumbled blue cheese
Salt and pepper to taste
Method
Mix well. Thin with milk, if needed. Store up to seven days in the fridge.