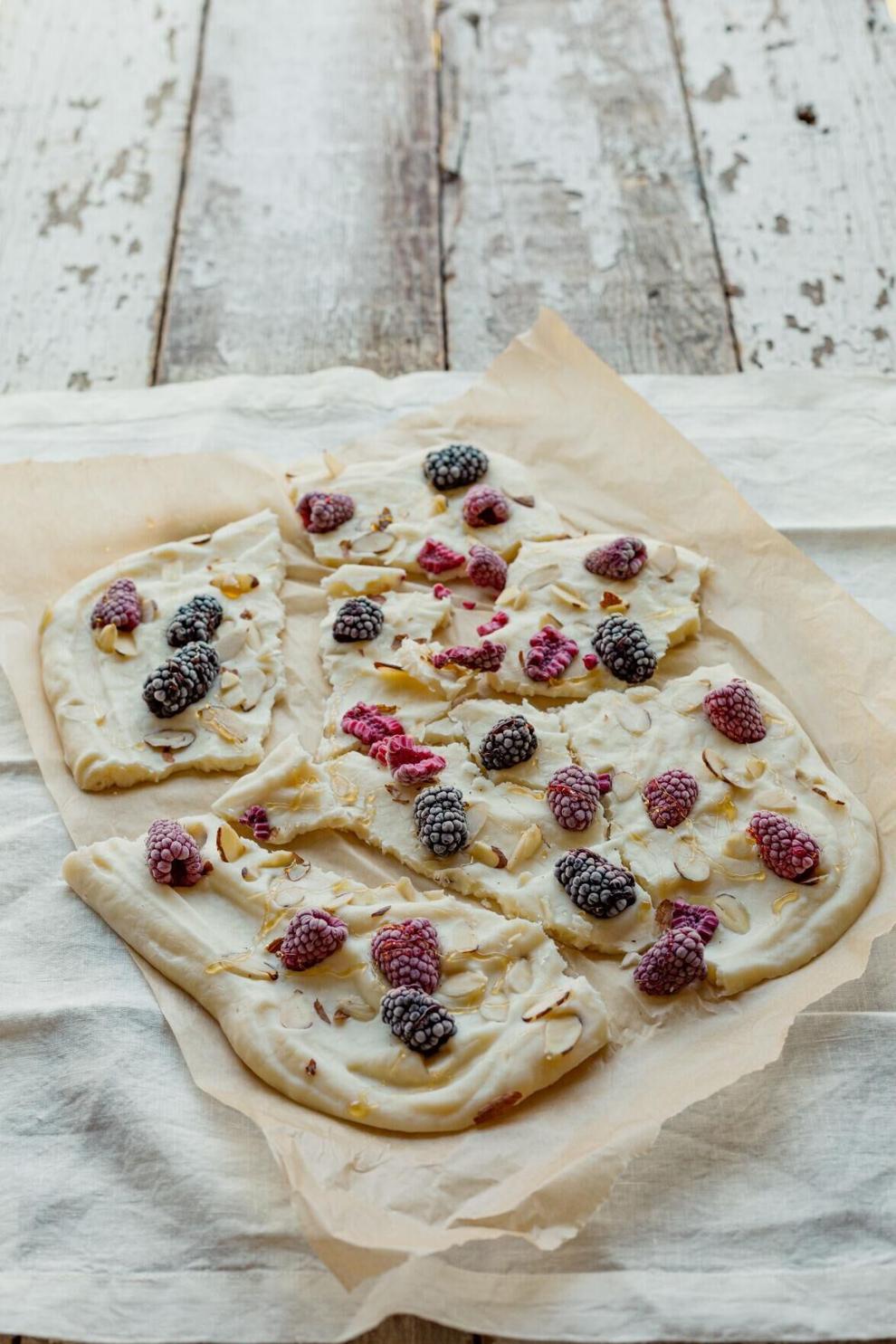 After-school hunger is real. But it can be hard to find a healthy snack that won't spoil dinner. We've got you covered: this frozen yogurt bark is loaded with protein, and Greek yogurt is lower in sugar than the leading regular yogurts. Change up toppings to use up what you've got on hand.
Frozen Yogurt Bark
Prep time: 5 minutes
Freeze time: 4+ hours
Makes roughly 8 to 10 broken squares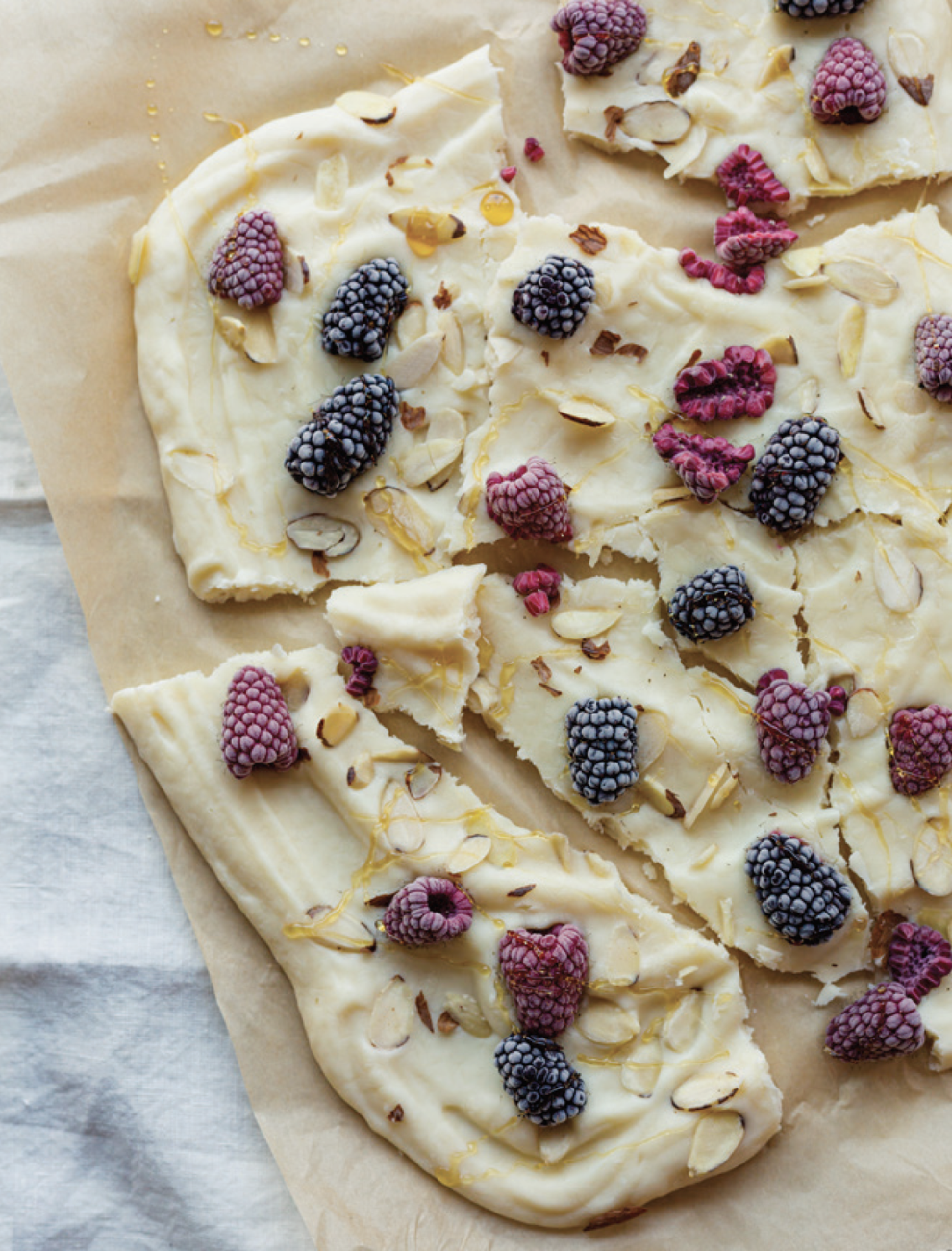 Ingredients
1 16-ounce honey vanilla Greek yogurt
½ cup your favorite berries
¼ cup sliced almonds
2 tablespoons honey
Method
Line a baking sheet with parchment paper. Stir the Greek yogurt to make it smooth and spreadable. Spread the entire container into a ¼ -inchthick rectangle, roughly 9 by 12 inches. Dot the top with berries and nuts. Be sure to keep the yogurt level, and freeze for 4 or more hours. When frozen solid, break up into chunks and drizzle with honey. Store in a plastic freezer bag in the freezer. Enjoy within a week for best results.
TIP: Don't have room to freeze the bark on a cookie sheet? Make yogurt pops! Same recipe: Just mix the berries into the yogurt, and freeze in popsicle molds.
Alternate Toppings
Walnuts, bananas, and hot fudge
Granola and grapes
Dried fruit and chocolate chips
Blueberries and Cheerios
More After-School Snack Ideas
Apple Slice Nachos: Drizzle sliced apples with warm melted peanut butter and top with shredded coconut.
Turkey-Wrapped Cucumber Slices
Homemade trail mix granola bars. Make a batch on Sunday for a grab-and-play snack all week. There are several recipes online.
Carrots & Ranch Dip
---