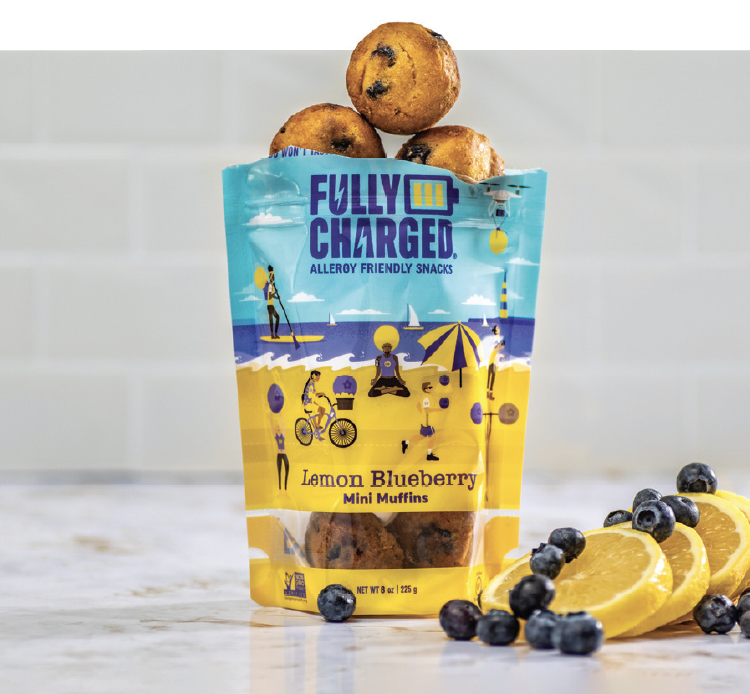 Fully Charged makes 100 percent plant-based dessert snacks free of the 12 most common food allergens. The Tacoma-based, female- and minority-owned company was launched by CEO Denise Madison and her daughter and COO, A Kouture, after severe food allergy-related health issues plagued their family.
Madison, a former nurse, experimented to find the perfect combinations for safe and healthy on-the-go snacks without compromising flavor through the brick-and-mortar business Dotz.
By 2020, Madison and Kouture transitioned to wholesale retail with their own small manufacturing facility in Tacoma. They also provided food service to several hospitals, school campuses, and corporate cafeterias.
"Having a smaller footprint than traditional large-sized manufacturing companies allows us to focus on keeping our equipment clean, properly store our products, and never compromise our ingredients," Kouture said. "Our direct-to-consumer model lets us be where you need us most: airports, schools, markets, pop-up events, and available for purchase online."