The weather is getting warmer, so it's time to cool down with these South Sound treats.
Sub Zero Nitrogen Ice Cream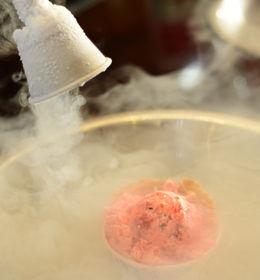 31653 Pacific Highway S. Federal Way
You get your ice cream, a show, and a science experiment all in one. Pick your size, pick your cream — low-fat, vegan, sugar-free, custard? Pick your flavors, and then watch the team make your custom ice cream before your eyes, with lots of stirring and the freezing power of liquid nitrogen! It's super cool to watch — and delicious to eat. Kids especially dig it.
T-Town Café
8515 South Tacoma Way in Lakewood
Get Korean shaved ice (patbingsu); it is like snow sweetened with creamy condensed milk and fresh fruit. Or get it traditional style with red beans. 
Metropolitan Market
2420 N. Proctor in Tacoma
This favorite grocery store has the creamiest gelato in the case by the cookies (get both!). And now it has ultra-premium ACME Ice Cream available in the freezer case. It's made with zero air in the mix, so it's creamy and dreamy, and you can take it home.  
BobaLust Tea House
Next to the Museum of Glass in downtown Tacoma
The Signature Slushies take the slushie game to a refreshing new level. Cool down with the Devil Fruit Slushie, made with raspberry, strawberry, honeydew, and rainbow jelly. For $5! 
Elements Frozen Yogurt and Juice Bar
333 S. Meridian, Puyallup
We love to take kids here to pick out their own toppings on top of a chilly bowl of frozen yogurt. From lychee to sprinkles, bananas and gummy bears, there is something for everyone. If you don't like fro-yo, they have ice cream. Wanna be healthy? Try an acai bowl. Yum!
---
Two Scoops to Savor
Move over, vanilla and chocolate — order something a bit more exciting next time you go out for ice cream. 
Sunflower Butter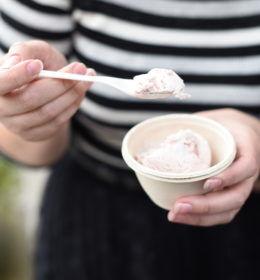 So good, even if you don't have a nut allergy. If you do, this one is "nutty" in flavor, not in allergens. Find it at: Bliss Small Batch Creamery in University Place.
Almond Poppyseed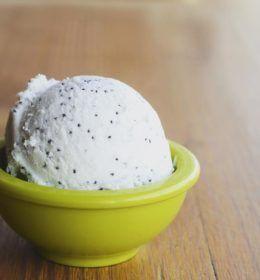 It tastes like a Costco muffin, but even better. Find it at: Ice Cream Social, with two locations in Tacoma and served at various locations.