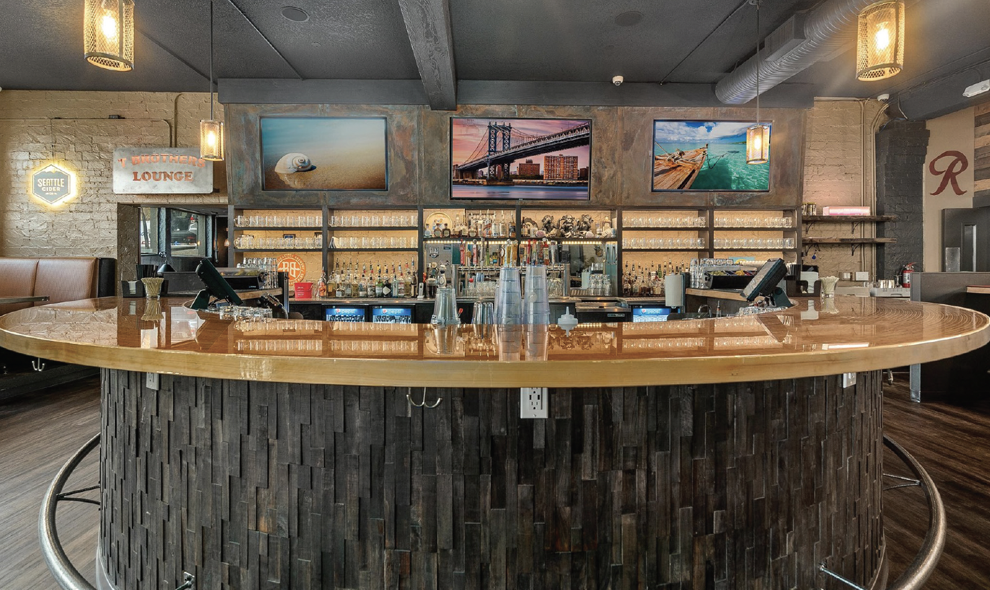 Something of a compromise between a classic dive bar and Anthony's Homeport, Nicole's Bar is a true Olympia gem where good food and drink are as elevated as the atmosphere.
Nicole's Bar opened in 2020, at the height of the state's pandemic shutdown. Owner Nicole Andres, who bartended locally for more than 20 years, was too committed to achieving her dream of opening a bar in downtown Olympia to keep waiting.
"When you're in your 20s, you don't really care where you drink," said Andres. "But when you get a little bit older, you want a place where you feel comfortable, and there's good food and drink. My goal has always been to find that place in the middle and open something that not a lot of people have seen in the area."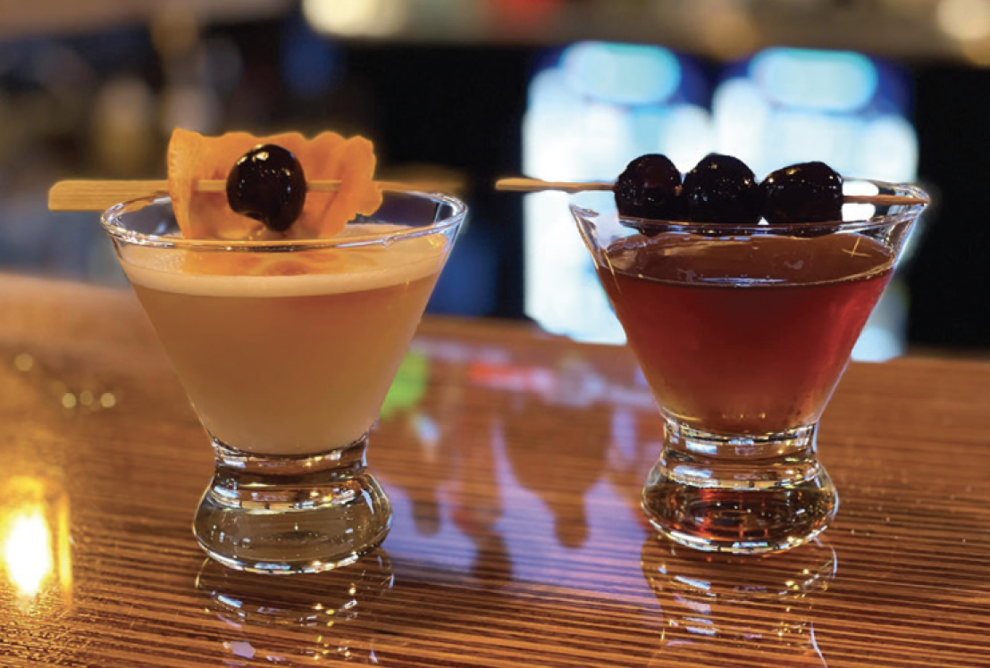 With an exceptional menu that boasts juicy burgers made with brisket; specialty cheese dips, like Nicole's Fundito; and Oaxaca cheese with chorizo, sundried tomatoes, and red onions, customers will find the fare anything but average. From craft cocktails like the Passion Fruit Paloma tequila drink to lavender lemon drops or one of 16 beers on tap, Nicole's is upping the ante.
Plus, it has eye-catching Nicole's Bar brand gear for sale. If you aren't quite ready to venture out in public due to health concerns, or are looking for a quiet date night in, try a "Nicology session," a once-a-month drink kit that comes with all the fixings and a Zoom link that instructs you how to make each cocktail at home.
In the spirit of community giving — another one of Andres' passions — Nicole's Bar also has a running club that meets weekly on Wednesdays. Runners are entered to win gift cards to spend at local businesses, continuing to support and breathe new life into Olympia's downtown.
Find Nicole's at 109 Legion Way S.W. in Olympia.